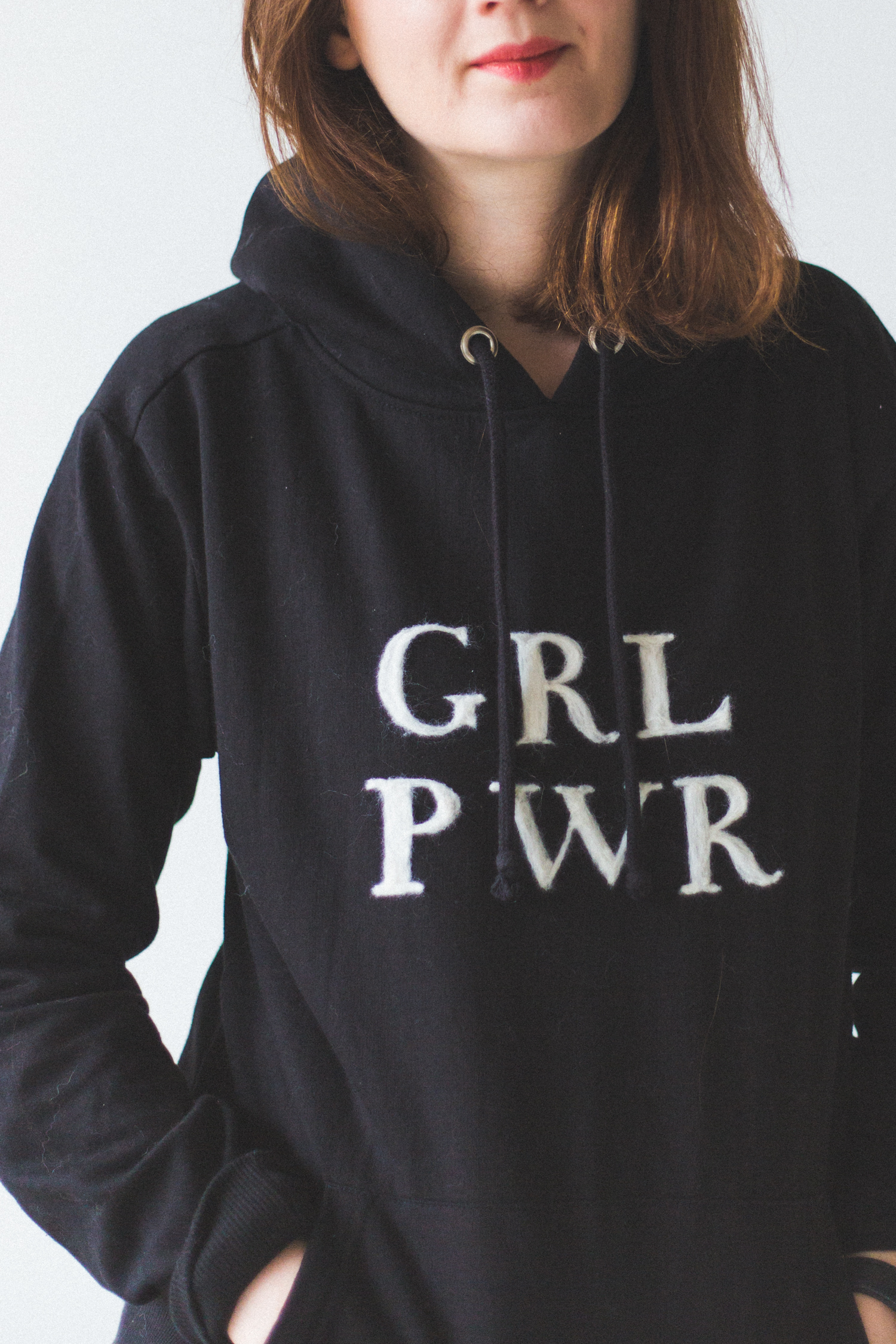 I don't usually talk politics here (or take too many photos of myself so I'm breaking a few rules with this post). To be honest it's just far too depressing (my face has that effect on people…) and I feel if I opened that door just a crack the floodgates would fly open. I'm also pretty wary of discussing this stuff online. It's not a place of fair and open debate. It's not a place where someone has to see the consequence that their opinion may have on someone else. Or a place where you can exercise tact with any certainty it will be received. But mostly I don't discuss politics online because any comment, no matter how diplomatic, can be taken out of context and spark a flurry of vitriol as a result.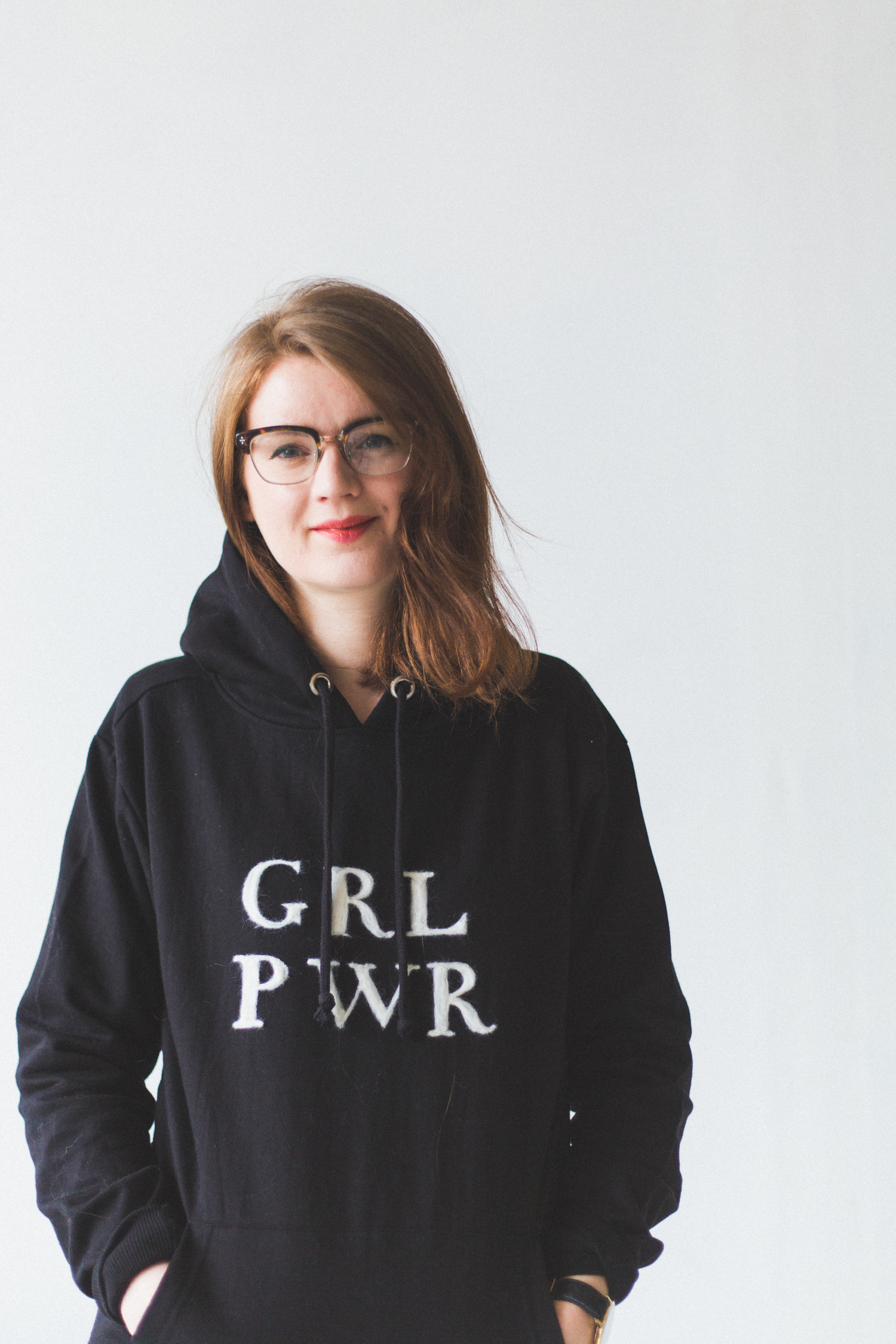 This is no way to have honest, open minded debate. Instead of realising and challenging individual motivations we lump everyone into two categories and make arguments based on our own ideas rather than theirs. We say things we wouldn't if face to face and perhaps the biggest problem of all, we get far too defensive.
But even after saying all of this I realise it is important to try and make changes where we can. I will always strive to lift and support all and any of the women in my life and this little space on the Internet is a great place to start. And yes, in the grand scheme of things making a GRL PWR hoodie is not exactly going to change the world, but it's a small step that might just lead to a conversation (IRL of course), that might somehow flap that butterfly wing in the right direction. Or it might just be a cool hoodie I like wearing.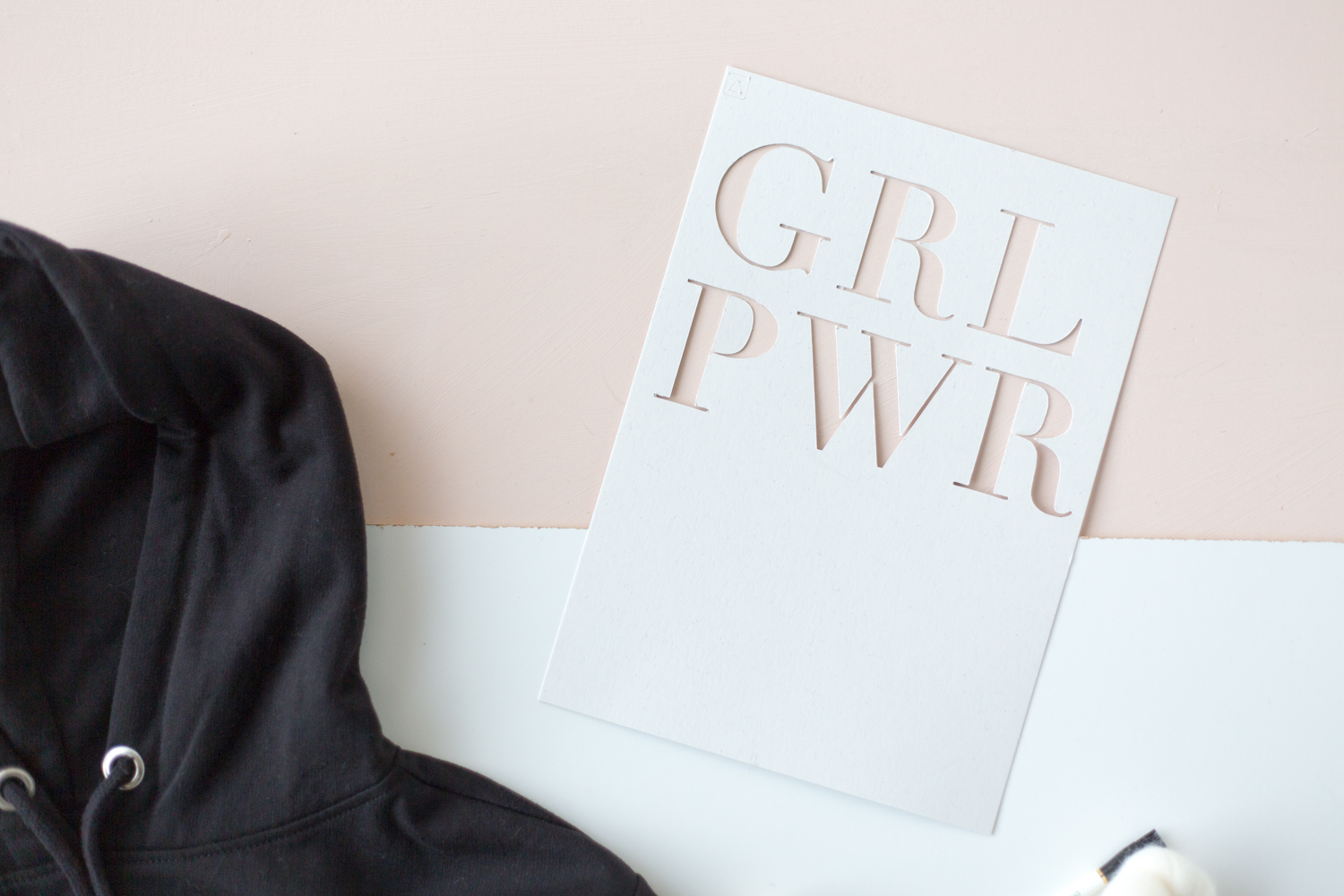 Print out the template into card and using a knife (or Silhouette/Cricut machine to make life easier) cut out the letters. Carefully put aside the middle of the "R"s and "P".
Lay the hoodie out onto a firm surface and place the template on the hoodie in a central position. Use the chalk pencil to draw around the outline of the letters.
Fill the inside of the letters with the wool, felting them to the jumper with a single needle. You can find out more about needle felting here on this post or through the We Make Collective ecourse.
Keep going until you have filled in all the letters making sure that you felt all the wool down securely. Use small scissors (like embroidery scissors) to trim off the excess whispy strands.
Hand wash in warm water until the felt fibres are well fused. Then you'll be able to wash on a delicate machine wash by turning the jumper inside out.