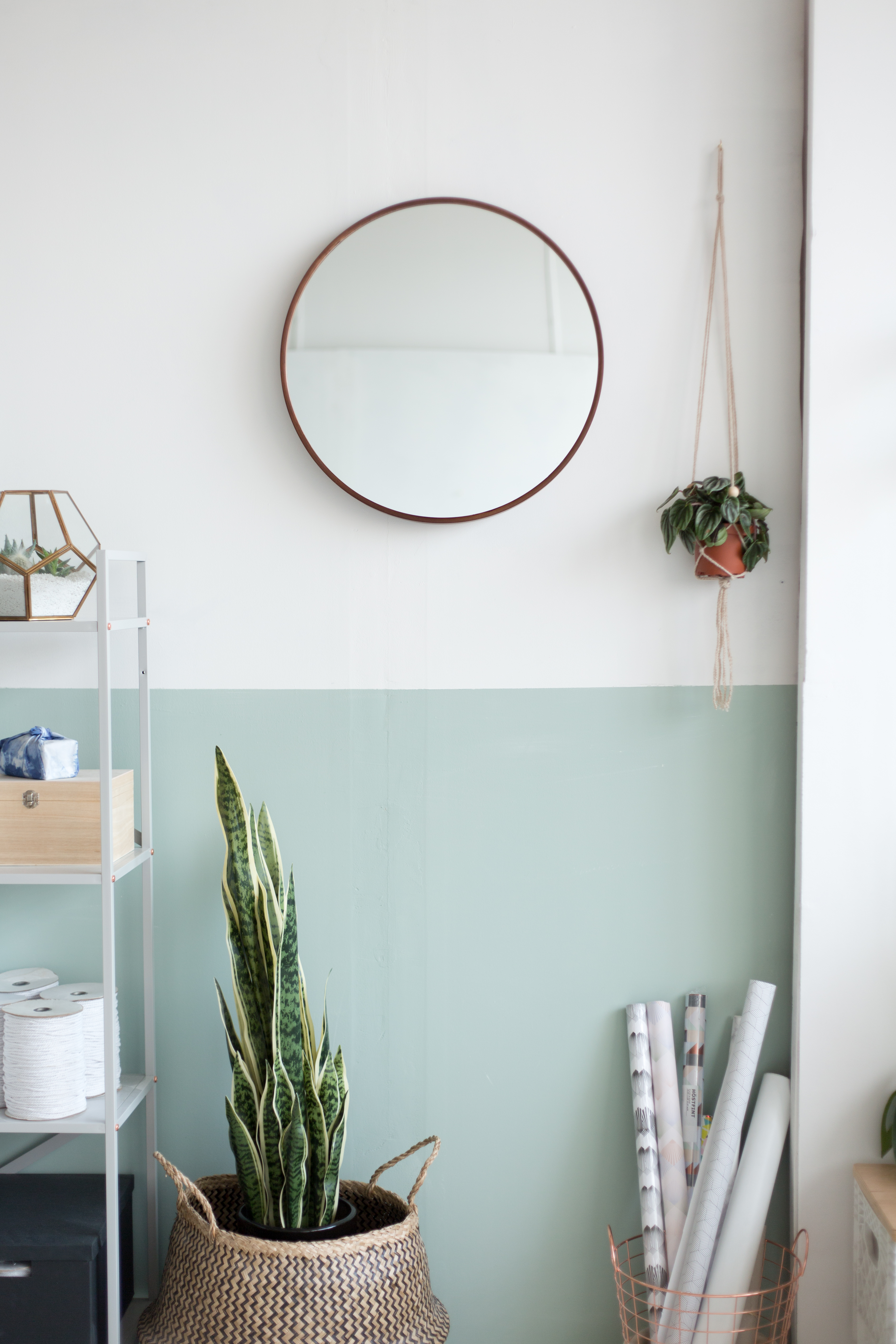 When I first decided I was going to bite the bullet and (rather than waiting for somewhere better to come up) turn my studio space into a place that was useful, inviting and perhaps even pleasant to be in, I in no way thought a studio renovation would take this long to have something to share with you.
I moved into the studio officially in January 2016. And while the space was wonderfully light and roomy it had its (substantial) faults and needed a lot of work. In fact I spent the first day cleaning the floor. Yes, a whole day sweeping and moping. I've plumbed in the water myself (after waiting 8 months for the caretaker to 'order a part') and since September I've built a small office room with insulation and a polycarbonate roof, spent a week painting the 15ft high ceiling, put up new walls, made a huge pegboard wall, build a sofa base and made my way through a few (hundred – or at least it feels that way) litres of paint.
I've build flat pack, moved several years of hoarded craft supplies to the four corners of the room (and everywhere in between) painted the floor and somehow kept the blog and We Make Collective going at the same time. Yes, at this point I feel like there is nothing I can't do. Although I'm pretty sure I have a future project in mind which is going to prove me very wrong.. but until then I'm superwoman!
And in all this time and all these jobs I've felt like I had absolutely nothing to show you. Nothing that was actually finished to a point which would create any kind of interesting post. Now, if you want to ask me any questions, like how on earth I painted an old factory ceiling I'd be happy to chat. I'm just not going to force you all listen to that just so I can show off the fact that I did it (I can just mention it in passing at every available opportunity right?)
If you've been following me on Instagram stories by now you'll have an idea of just how much mess I've been working in for the past 5 months. But this week I feel like I have finally got on top of things. Finishing one of the walls with this gorgeous Laura Ashley paint colour has actually made me feel like all of this might just be worth it. Actually that it's all completely worth it!
I am amazed at what a difference the painted wall has made. Even with my prop shelves in front of this wall the effect gives this area of the studio a beautifully finished look. With a few additional details like this mirror and terrarium (which is on sale btw) to lift what is essentially a storage area. With these added pieces the space seems more welcoming. Now I just need to finish those sofa cushions!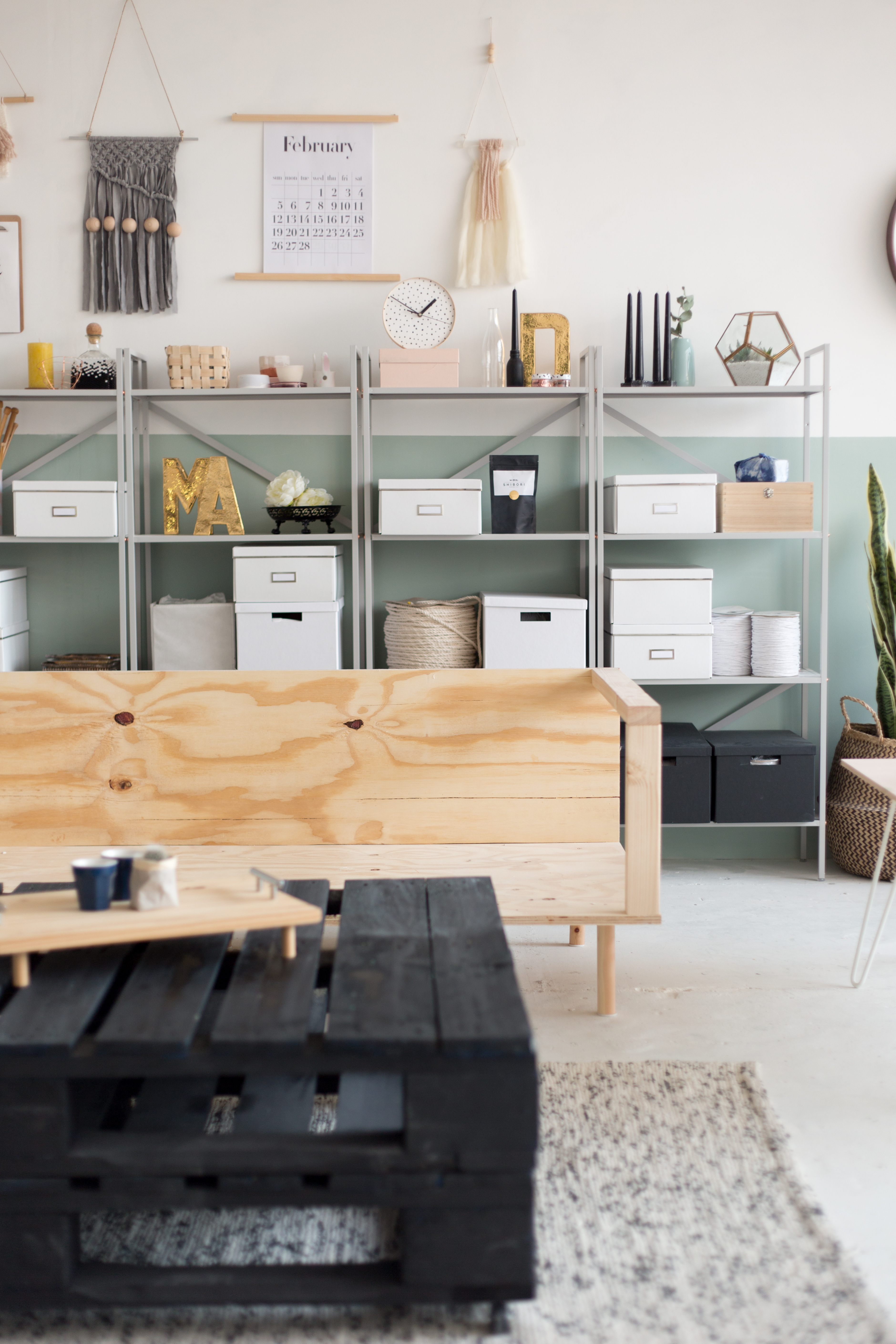 Thank you to Laura Ashley for providing me with these items for this post.