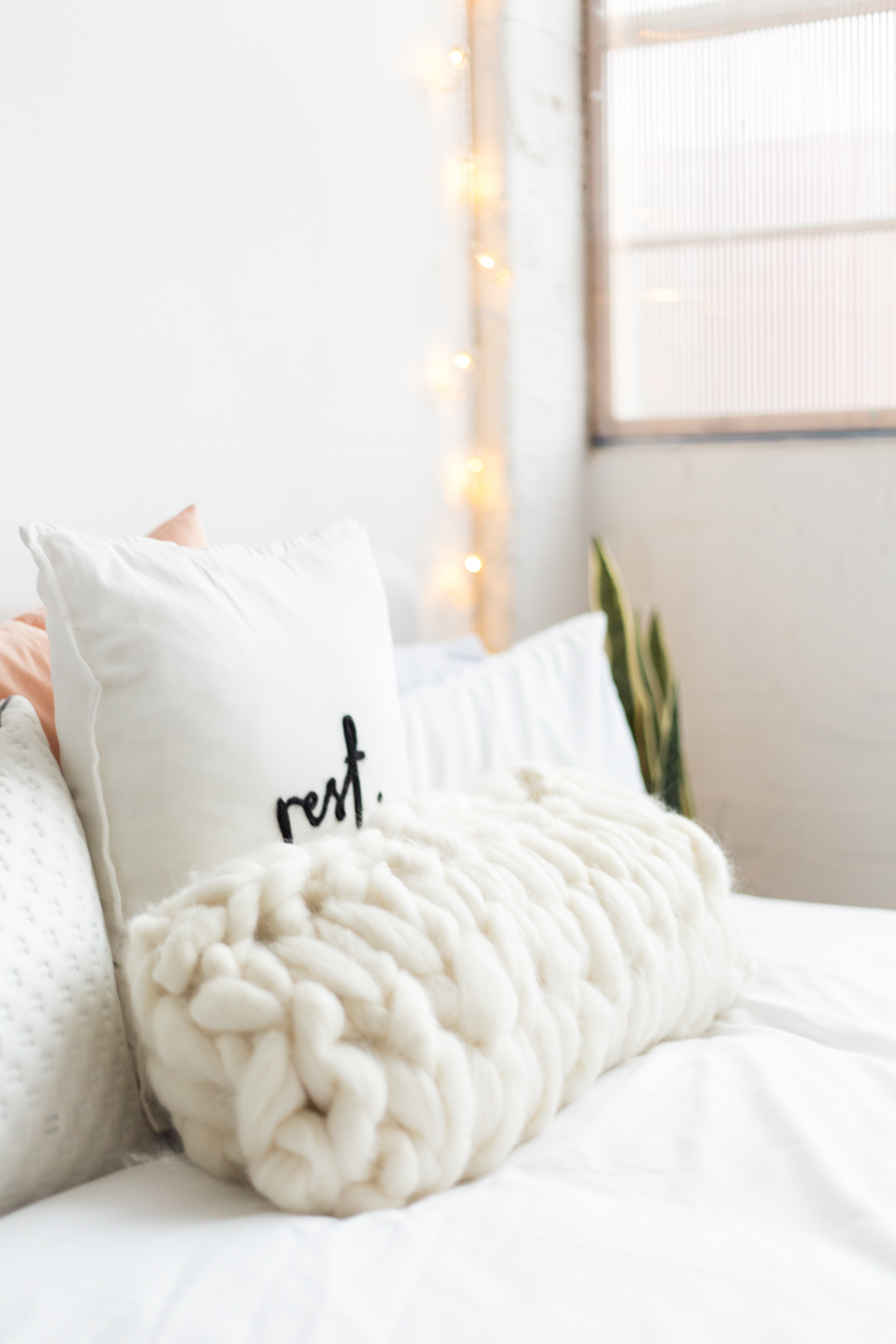 You know when you suddenly realise how you've been doing something so wrong all of your life. That eye opening moment that makes you think why didn't somebody ever tell me this? Does anyone else know about this? Those times when you miss something so glaringly obvious and wonder how you got so far in life not knowing these basic facts.
I've had one of these revelations recently. As someone who has to take extra care of their skin I wash my pillow covers religiously. Every few days they get swapped over so I know my face isn't pressed against a layer of dirt for hours on end. I can rest my head on my pillow safe in the knowledge it's clean. Well my friends, I just found out I am very, VERY wrong and I feel like I have to get it out and tell as many people as I can! (You can tell I'm really fun to have at a party…)
My pillow covers may be clean but (here's the kicker) my pillow is not! Guys, honestly, prepare yourself for this. After a few months without a wash ⅓ of a pillow could be made up of dead skin, bugs, mites and mite droppings…. ONE THIRD! And wait for it, there's more. An adult can lose up to a litre of sweat in one night and there can be up to 16 types of bacteria in one pillow.
I'll just leave you with that for a minute….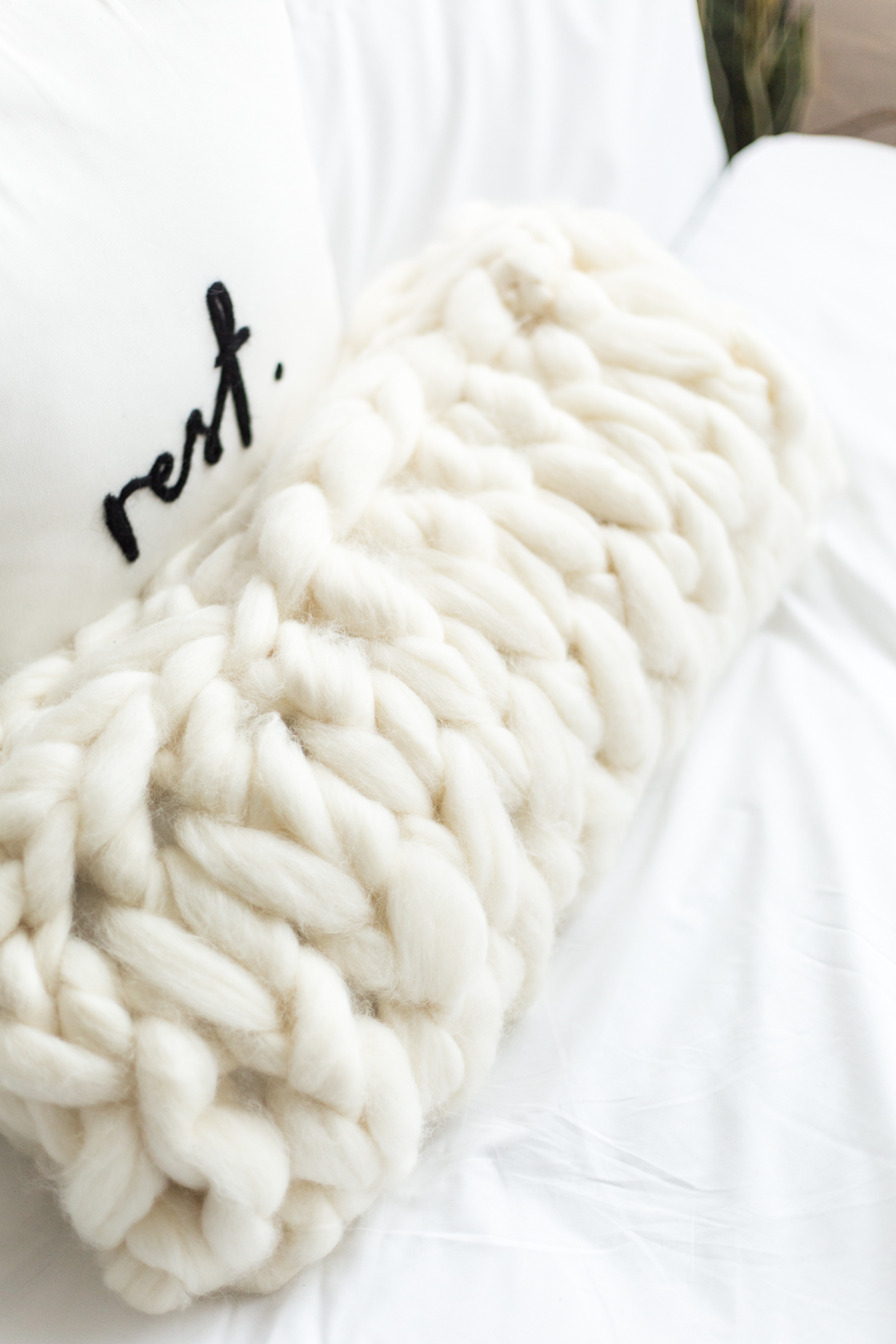 Now I imagine half of you are as disgusted as I was reading this and the other half are like 'yeah… did you not know this already?' And of course, thinking about it for two seconds it's so obvious, but my brain has just never caught up with my common sense. All this time I've been thinking all I need is a clean cover to make a clean pillow. But in reality it's what's on the inside that counts! What a great life lesson.
So you can imagine how happy I was when Studio by Silentnight sent over their magnificent new adjustable pillow adjustable pillow. Before we get into the seven adjustable comfort combinations to suit the way you sleep, let's first start by congratulating Studio for creating a pillow with removable pads which can be machine washed! Can we all take a moment to let out a collective sigh of relief.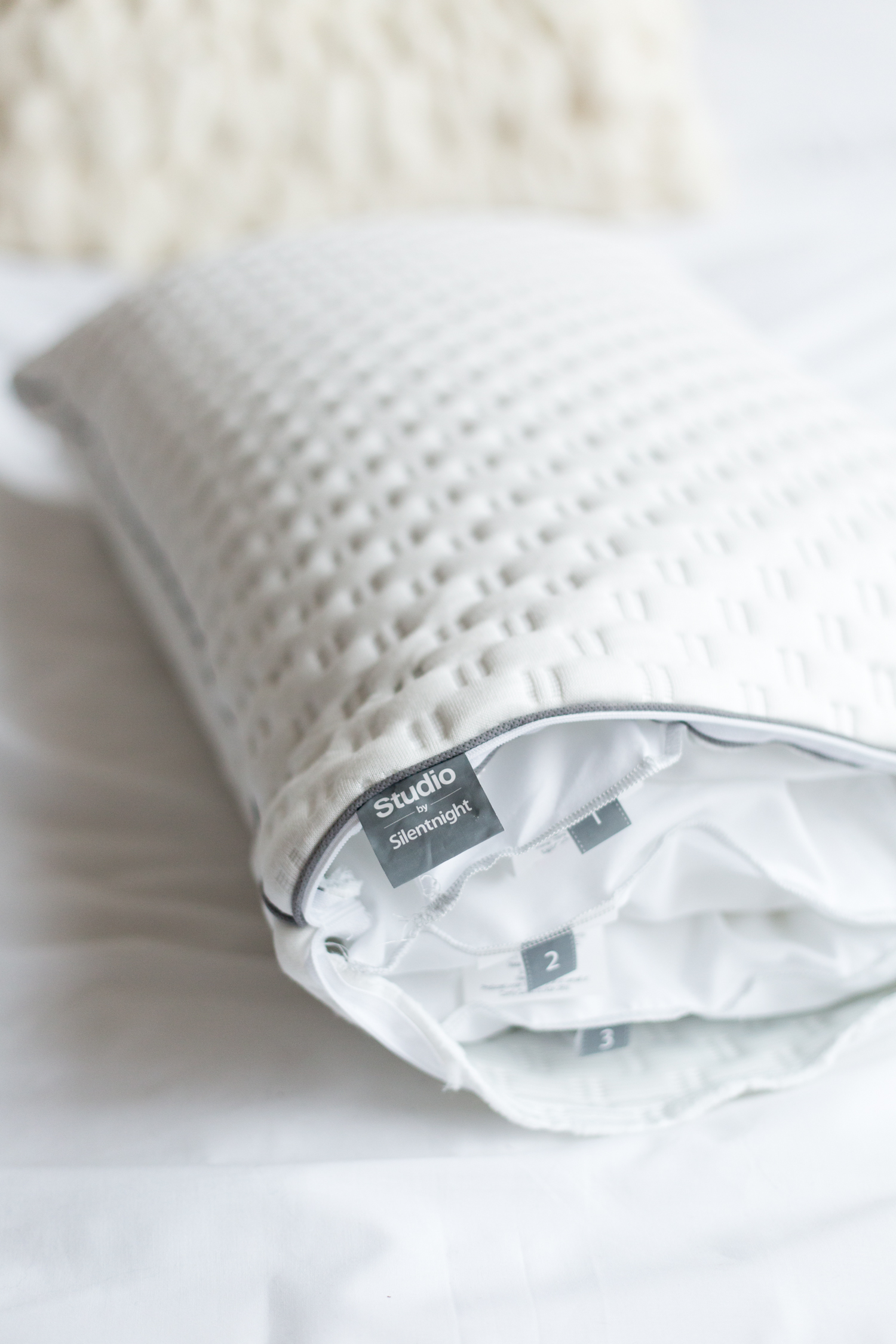 And now we have that problem sorted we can get down to how having the right kind of pillow is so important for resting. An ill-fitting pillow can not only rob you of a good night's sleep, but can also trigger or worsen headaches, neck pain and arm numbness. The key is to keep your head in neutral alignment; not too far back or too far forward. Depending on whether we sleep on our front, back or side we need a different firmness and weight of pillow. This is where those pads come in handy. Use different combinations to get the perfect pillow for your sleep.
So, after we all rush out to buy our new pillows I wanted to give you something to do with the old ones. This arm knitted merino wool cushion will make your bed even more cozy and inviting (as if you need it to be?) and they are actually really quick and easy to make!
Just give this video a watch and then scroll down for more
 Arm Knitting Tips
Make sure the first stitch on each row is tight by pulling on the working yarn (long tail) after the first stitch.
When knitting from the right to left hand put your left hand through the loop from back to front.
When knitting from the left to right hand put your left hand through the loop from front to back.
If the yarn breaks don't worry. Tie up a tight knot and carry on. We can hide them later!
Untie and move any knots to make them easier to hide on the back of the work.
*This post was sponsored by Studio by Silentnight. Thank you for supporting the companies that support Fall For DIY