I (like most other people) fall for the life-changing magic of New Year's resolutions every year. You know, that time of year when you can achieve something through only willpower, a click of your fingers and a spoon full of sugar. Sorry, I'm having flashbacks to my Christmas dose of Mary Poppins. But while we at it, wouldn't it be just wonderful if tidying really was actually that easy?
In reality making that resolution to be tidier or more organised takes (perhaps ironically) some organisation. And if there's anything I can talk about with some authority it's how you can't just wish yourself out of being disorganised. Trust me, it's something I've tried every time a sneaky deadline appears out of nowhere when wait, I could have sworn there I had an extra week for that!
In an effort to make a permanent change and instil some good habits into my everyday routine I'm going a little deeper. It's not enough just to want something. I have to figure out why I'm not doing the things I want to do. Why I've promised myself I will clean out my toiletries stash every day this week, but somehow I haven't had half an hour to spend on that 'oh so' taxing task of throwing out of date medicines away. Picking up old tubes of mascara and discarding them into a bin two feet away is exerting just too much valuable energy. I'm literally rolling my eyes at myself right now!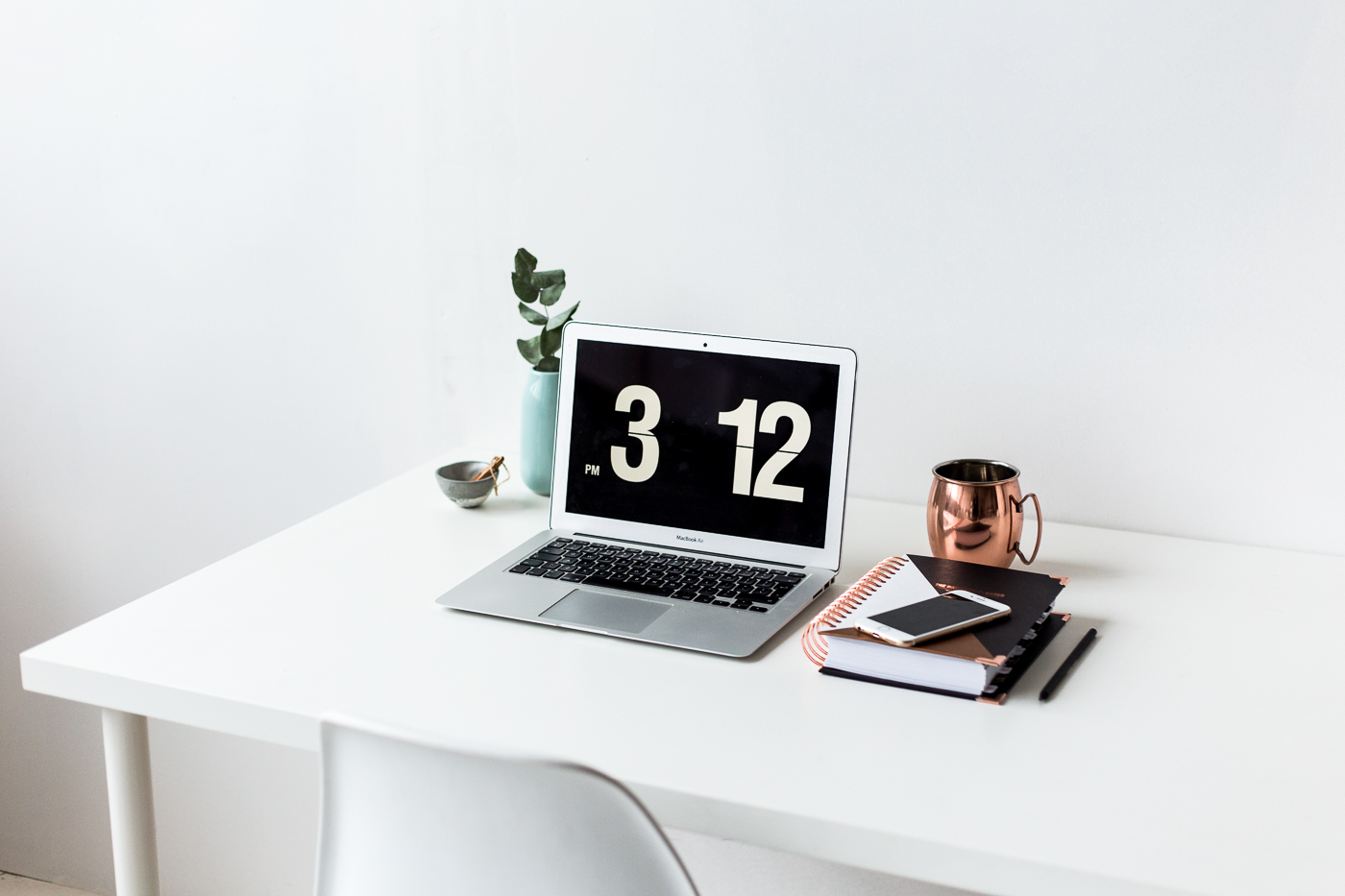 But that's exactly the point. I am too busy. I'm catching up on work or writing emails. I'm trying to comment on Instagram or reply to a Tweet. It's not just my sock drawer that's disorganised. It's the whole of my life, business and personal. Each area of chaos is having a knock-on effect on the next until I'm running around without a clue where to start. Sound familiar? I'm really hoping at least one person is nodding along to their phone/computer and I'm not alone with just my sad old makeup to keep me company.
But what's the solution? Do I figure out one area all at once or try to tackle every job in a more calm and considered fashion? Do I do nothing but plan for the next week and fall behind or do I struggle through until everything falls into place? I think we can all safely say that the last choice has not been working out for me so far. So it's time to try something else.
That's where all the books come into play. There are more than this on my list but let's start realistically! To maximise productivity (look at me, already learning the lingo) I'll be listening to some of these on my Audible app in an attempt to multitask. Others I'll be reading the old fashioned way. No not the Kindle. Real life paper and everything. The books on my list will hopefully help me to focus on my bad habits, change my actions and hopefully make some small impact on the way I get things done. Let's hope it's for the better.
I'll be sharing my thoughts about each book once I've read them, but for now let's look at what I want to (and hopefully what you will also) get from each one.
The Life-Changing Magic of Tidying – Marie Kondo
Where else were we going to start? I seem to be the only blogger on the planet who hasn't already read and raved about what a massive improvement this has actually made on their home. What impresses me the most is how many 'other halves' seem to get sucked in and love it just as much. As one-half of a hoarding duo this is going to be a test. Not only a battle with each other but with ourselves as well. Can I get a guy who doesn't have a Facebook account to hold an old t-shirt of his and see if it brings him joy? All will be revealed.
I Want to Be Organised – Harriet Griffey
Because I want to be organised. This book is all about adopting simple habits and routines to make any area of your life less chaotic. From what I can tell this book is quite simple and doesn't go too deep into systems. It's more of a motivator to encourage you to start making simple changes. The small details that can help you daily. For me it seems like a great place to start but if you are already in a regular routine I'd skip this one.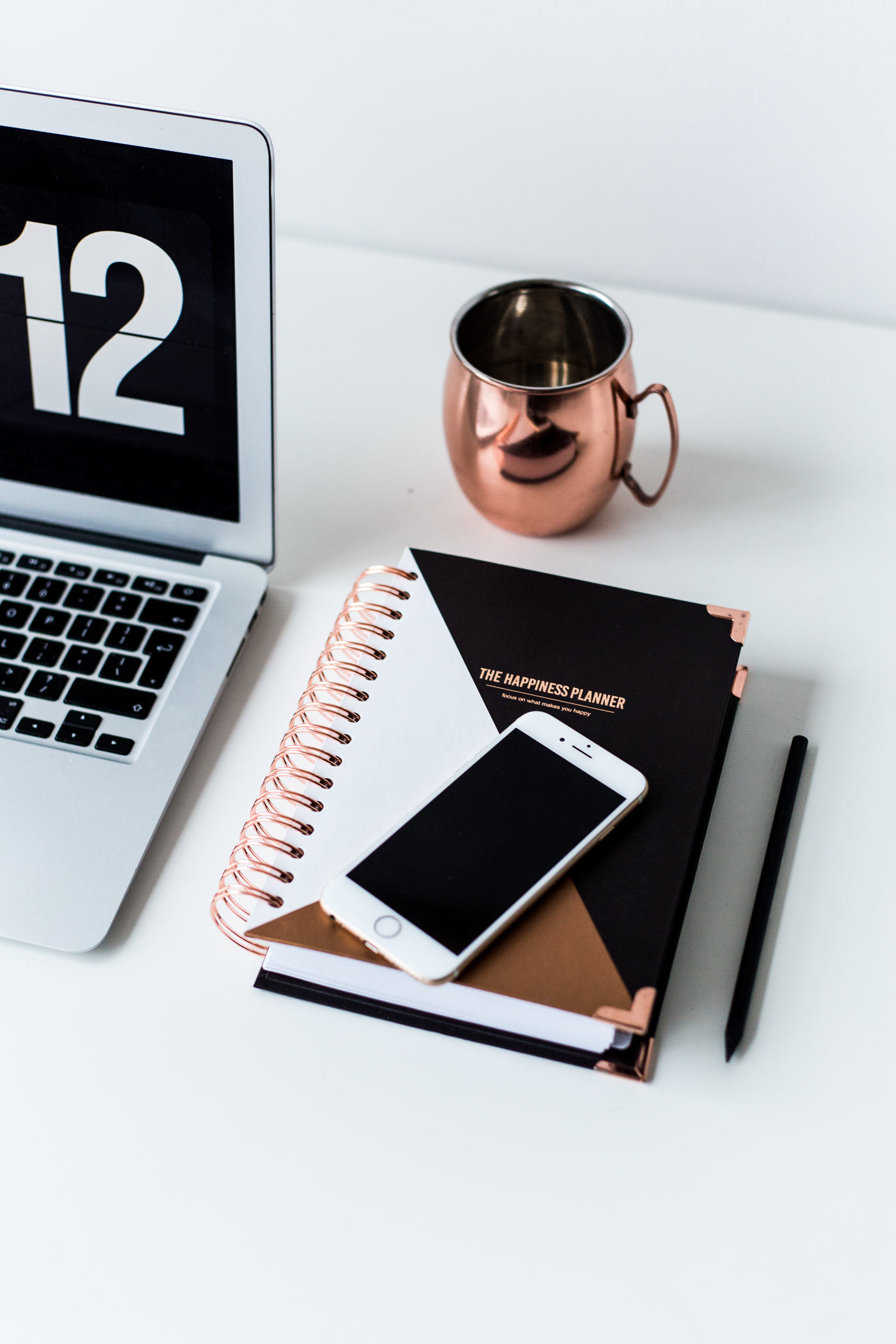 The Joy of Less – Francine Jay
This is not necessarily about organisation per say, but my thought process behind including this on the list is; less stuff, less to organise. As a crafter minimalism is a beautiful dream that goes against every one of my natural instincts. Throw this away? But I can make something out of that… *put's back in cupboard until the next 'clear out'*
L'art de la Simplicité – Dominique Loreau
Similarly to the previous book, L'art de la Simplicité focusses on how less is often more. This time, tackling how to make better buying and eating decisions to change the way we consume on a number of levels. The blurb for this book promises us we'll be feeling more energised and confident. Definitely helpful attributes for organisation!
The Life-Changing Magic of Not Giving a Fuck – Sarah Knight
At first I thought this was an anti Kondo book, but after reading a few pages it's actually an homage to The Life-Changing Magic of Tidy. Knight tells us how she left her job, organised her house but essentially needed to do a good sweep of her mind. In her words, of how many fucks she gave. This is definitely not one for anyone who has an aversion to swearing… as the title suggests is does not go easy on the f word. But I'm looking forward to some light hearted reading that might actually do me some good.
The Complete Book of Home Organization: 336 Tips and Projects – Toni Hammersley
This book will make everything in your home perfect. I really believe it! I have no idea how to arrange a kitchen. Luckily for me The Complete Book of Home Organization goes into every detail. And apparently it's only going to take me 14 weeks. Well, I'll believe that when I see it, but even if it takes me all year to complete all of the tasks in this book it will hopefully be time well spent. 
Unf*ck Your Habitat: You're Better Than Your Mess – Rachel Hoffman
Apparently to appeal to the most disorganised, lazy and untidy demographic swearing seems to work quite well. I can't say this is lost on me and in fact I really love the idea behind this book. Its main focus is making organising and tidying doable for either those who don't want to do it or those of us who have no time to. Who doesn't want to read no nonsense, straight to the point reasons why you're getting life all wrong? While it might not be sugar-coated I think this advice seems to be more realistic and achievable than aspirational, making the outcome attainable. Sounds good to me!
Tidy Space: Zen and Shaker Design Solutions for Tidy Living – Michael Freeman
This last one is a little different. Hopefully once I've worked my way through each of these I'll be ready to start making bigger changes, understanding the way I organise and how design can help me to achieve the perfect systems for me. Having the perfect storage solutions that hide the clutter (that I'll mostly have removed by now right?) but is accessible at a moments notice is the dream! And after all that work I can lose myself in a book all about beautiful storage solutions….