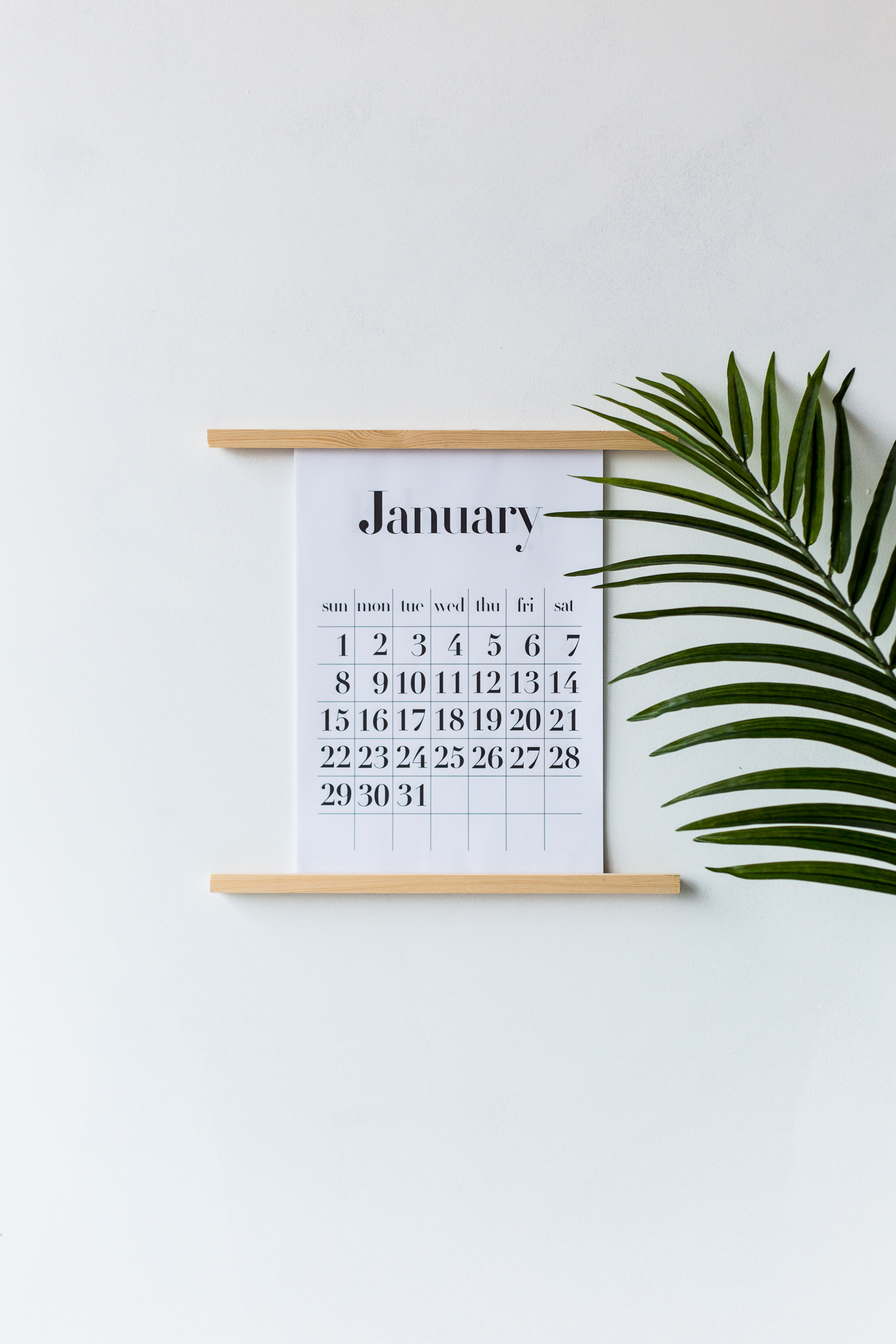 As far as free calendar printables go I think I'm running a little bit late with my offering, but then again my January's are usually bookmarked for catching up, catching my breath and (another catching my breath figure of speech? Nope) making my plans for the next 11 months until we start the whole process over again.
And wow, don't those months fly by. I have to admit I don't think I've actually completed any of my last years business goals. Not even 1 year into self-employment I have to admit my resolutions may have been slightly optimistic and very impractical. And instead of figuring out how to make them happen I just carried on deadline to deadline. I never stopped to think about how far into the year we were or even what I wanted to achieve. No wonder they didn't happen!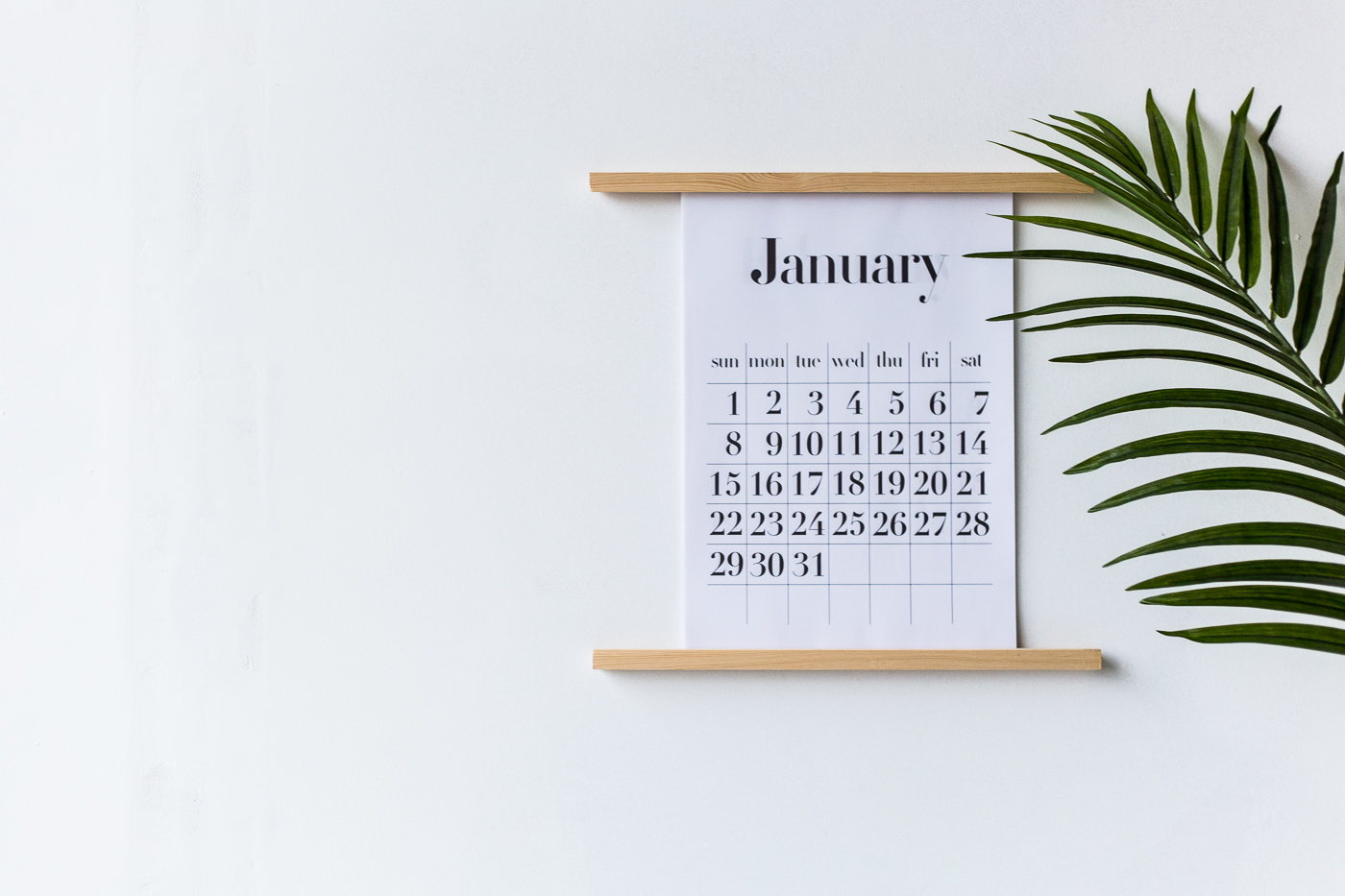 This year I want to make sure this doesn't happen again! There are a few big changes happening. I am quitting all my freelance work to focus full time on the blog and We Make Collective. And yes, I am terrified but I'm hoping that adrenaline will keep me going when I don't have food to eat (I joke…?) So I need to be more organised! How often have you heard me say that…?
And to some extent it's working already. I'm bullet journaling. I am working through all my daily tasks making comprehensive lists of every minute detail. I have my Fitbit set up to vibrate every half an hour (a much-needed reminder to get off Facebook/Instagram/Pinterest and get back to work) and I'm starting to set my yearly goals with reminders of when to start and finish. It's an entirely different way of working for me (basically anything but winging it is most of the time) and I'm guaranteed to fail in some areas but I do feel like this is a positive change for me.
I'm definitely going to be sharing all of this with you – free organisation printables for everything of course. I'm starting with this simple calendar. I've put this up in my studio as a daily reminder of the year will fly by. How before we know it I will be writing this post again – hopefully with some better results – this time next year.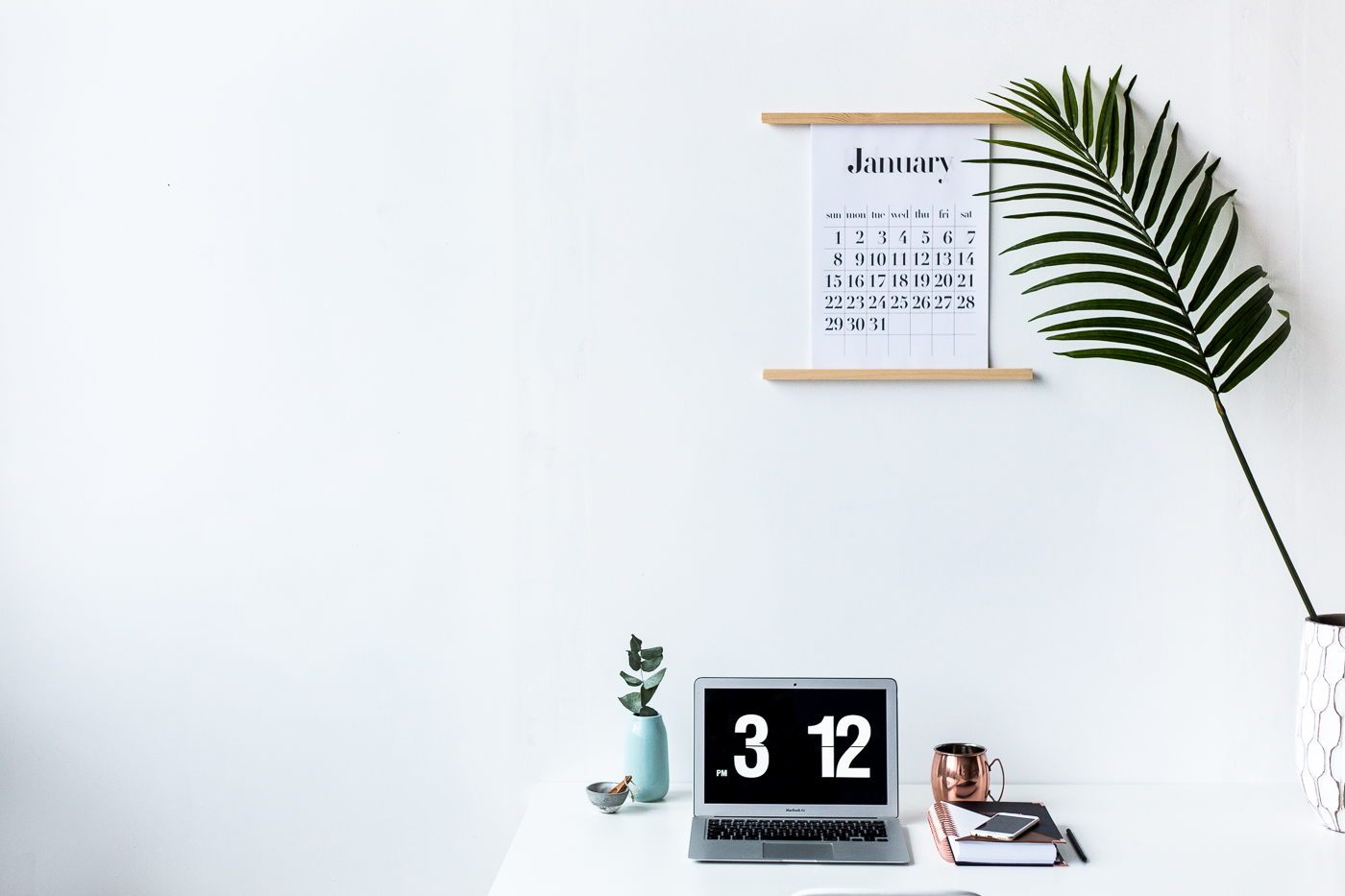 This calendar printable is available in both A4 and A3 sized files so whatever your printer capabilities are you can make this DIY. You just have to sign up to my mailing list to get the full 12 months below. The rest is pretty simple. Read on for the tutorial.
(If you already subscribe pop your details in and click subscribe. You should be asked to update your preferences. Follow the instructions and you will be added to our calendar list… I hope. Shout at me if you don't get it!)
Materials
Saw the wooden dowel into equal sized pieces – 2 in each size. For A3 cut the wood to 50cm and A4 – 30cm.
Glue to square dowel to the larger dowel lining up one edge. Make two of these.
Add several sticky strips to the smaller dowel on the opposite side. Once the glue has dried peel off the back of the sticky tabs. Ensuring this is straight, press the bottom of the frame against the wood with the two dowels lining up along the bottom.
Place you printed calendar on the wooden dowels.
Take your second set of dowels and ensuring the dowels are lined up at the top press this on the wall so the front lip covers the calendar.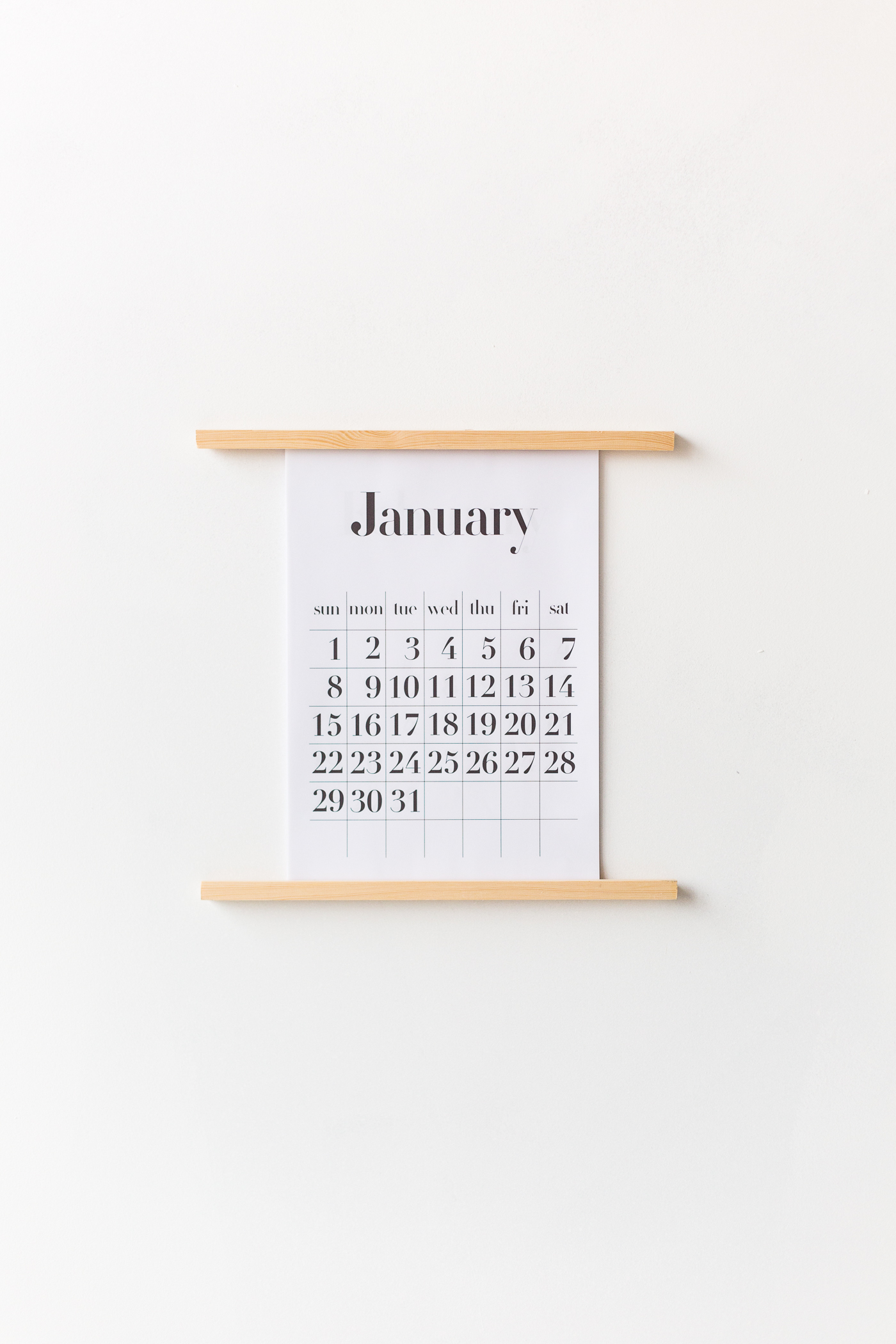 So your calendar should now be held in place by the wood, giving you the ability to remove each month as the days go by!