Guys, I have to tell you that it is cold in the studio at the moment. I know, it's January – I'm stating the obvious. But it's now so cold that I have had to cut images from this tutorial due to having some serious pink hand. Like a visible difference in colour of my fingers from the palm section. Instead of spending half an hour trying to photoshop some normality back into my skin colour I figured you guys can probably get the gist of painting onto mugs without every detailed step. In fact, I'd go as far as to say it's probably a blessing in disguise – even if it does feel like my extremities are all about to fall right off.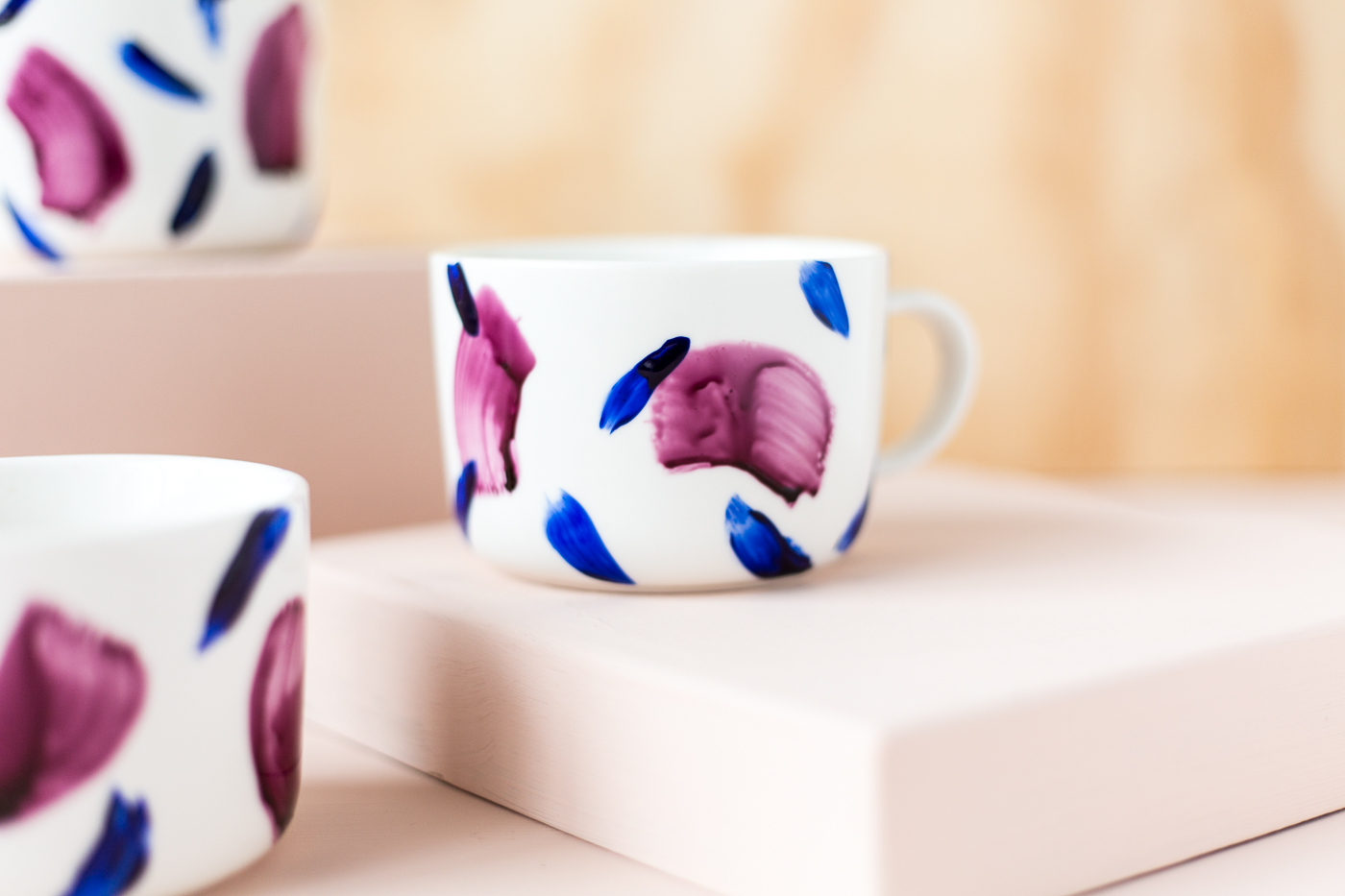 And instead of simply writing about how in the cold weather you might want to drink lots of hot drinks, instead, let's talk about how you might want to decorate your mugs so you can offer other people hot drinks. That way their hands might remain a normal colour and you hopefully won't be sending anyone home with frostbite. Which I can promise you is a serious hostess faux pas.
I've kept this simple and easy with quick, messy brush strokes which you can do even in my feeble condition. Did I mention it was cold at all today? Once or twice? Ok, let's get on with the tutorial then.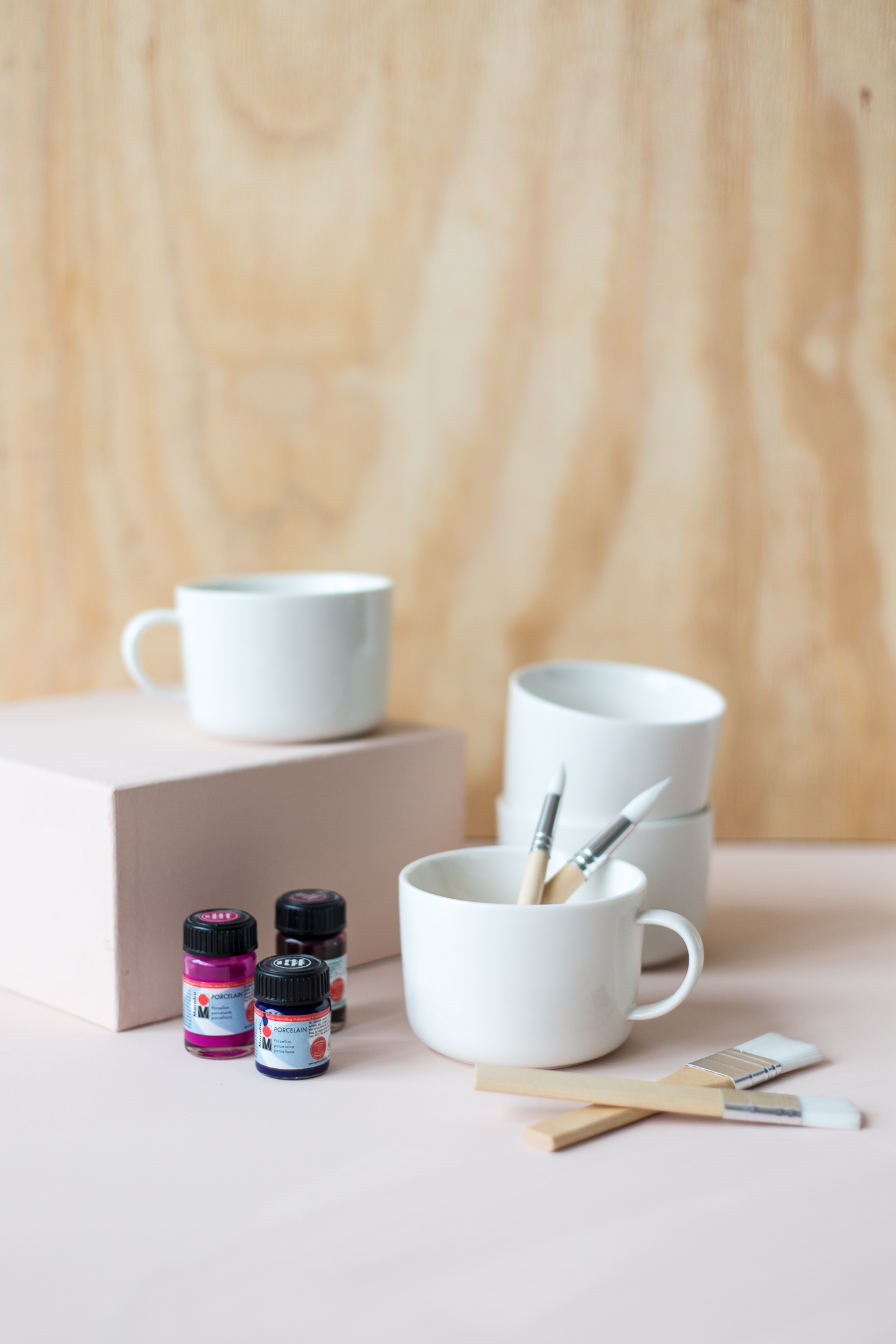 Materials
Mugs | Porcelain Paints | Paint Brushes
1. Wash and dry your mugs ready for painting and prep your surface with scrap paper so you don't make a mess.
2. Use different sized brushes to paint onto the outer surface of the mug. I use food safe porcelain paint so you don't have to worry about where you make your brush strokes, but if you are cautious you can always keep the paint below the lip and away from any mouths.
3. Leave them to dry fully and your mugs are ready. No need to bake in the over to set!
So yeah, I didn't need 50 images to show my working here did I really. QUICK TIP: find patterns you love and keep them close by for inspiration.