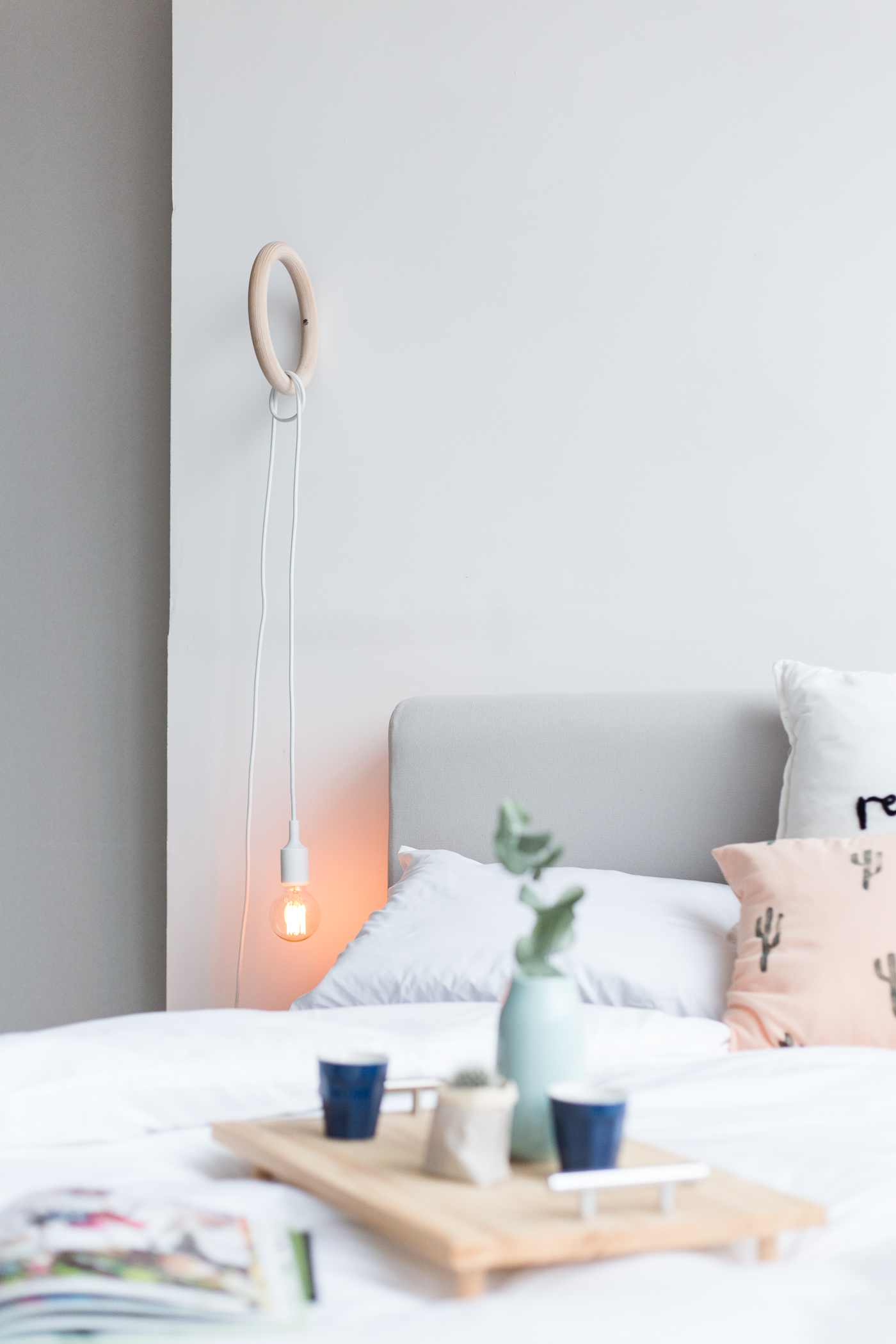 Reading more often is that one resolution which seems to be top of my list every year, but always gets put to the bottom of the pile without me actually noticing. I've always loved reading but starting your own business (as well as all the other of life's commitments) doesn't give you a lot of free time for fiction. I start each year with all the best intentions to read in every spare moment, only when it actually comes down to it I get too guilty! I should be responding to that email or writing up that tutorial. Not wasting time absorb in a book which does not give social media advice or tell you what you can claim back on your taxes. Reading for readings sake… who has time for that!?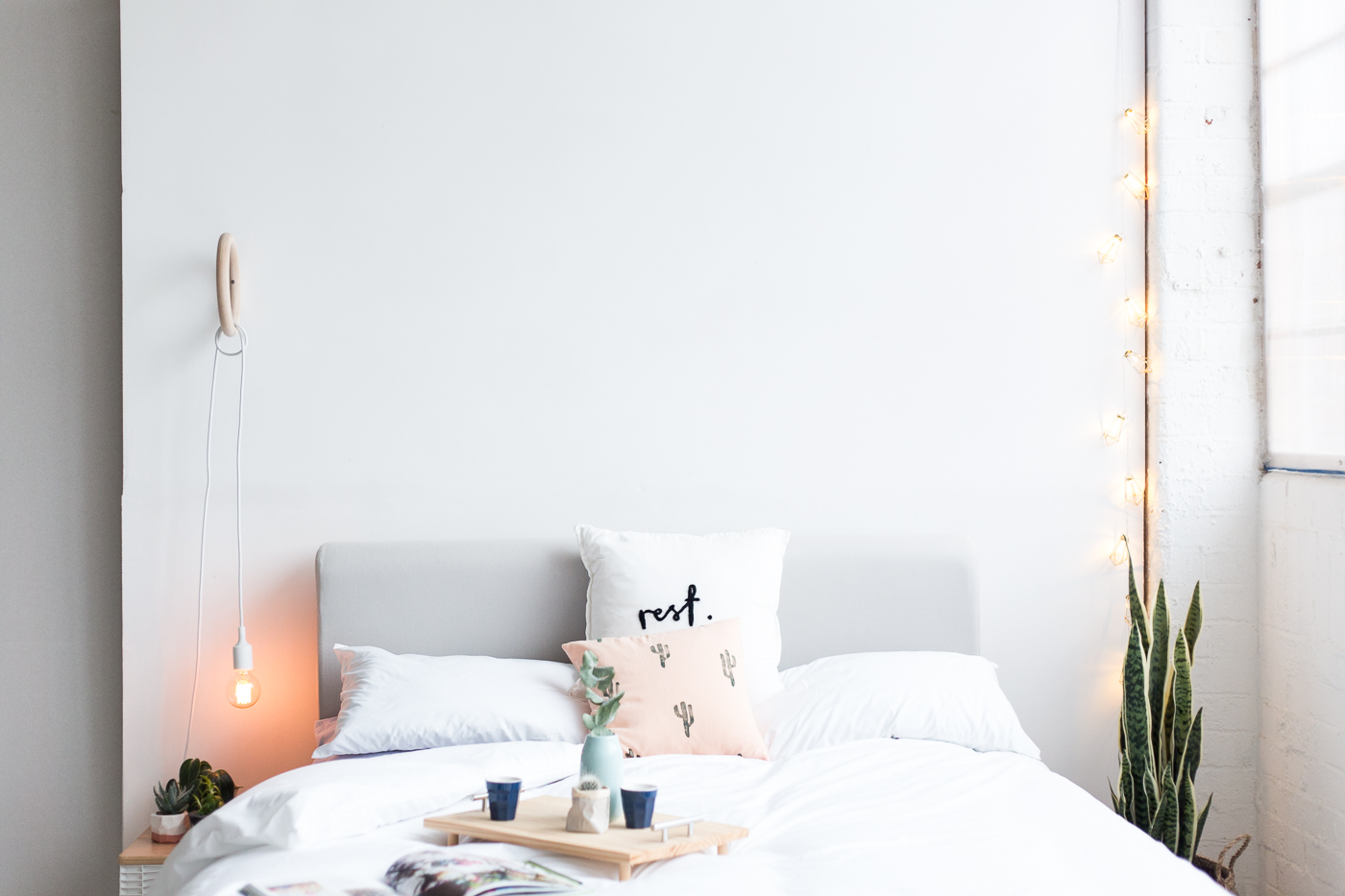 But actually, I've realised I've been looking at this the wrong way. Just for a minute let's forget that it's always healthy to have time to switch off and do something you love. That expanding you mind creates a healthier attitude to life and work and let's think purely about the work benefits. Primarily what I will get from spending my time this way.
I've never felt confident in the way I write and I know that one of the best ways to improve is (surprise, surprise) to read more. So basically the more time I spend not working, the better I get at doing my job? I can get on board with that!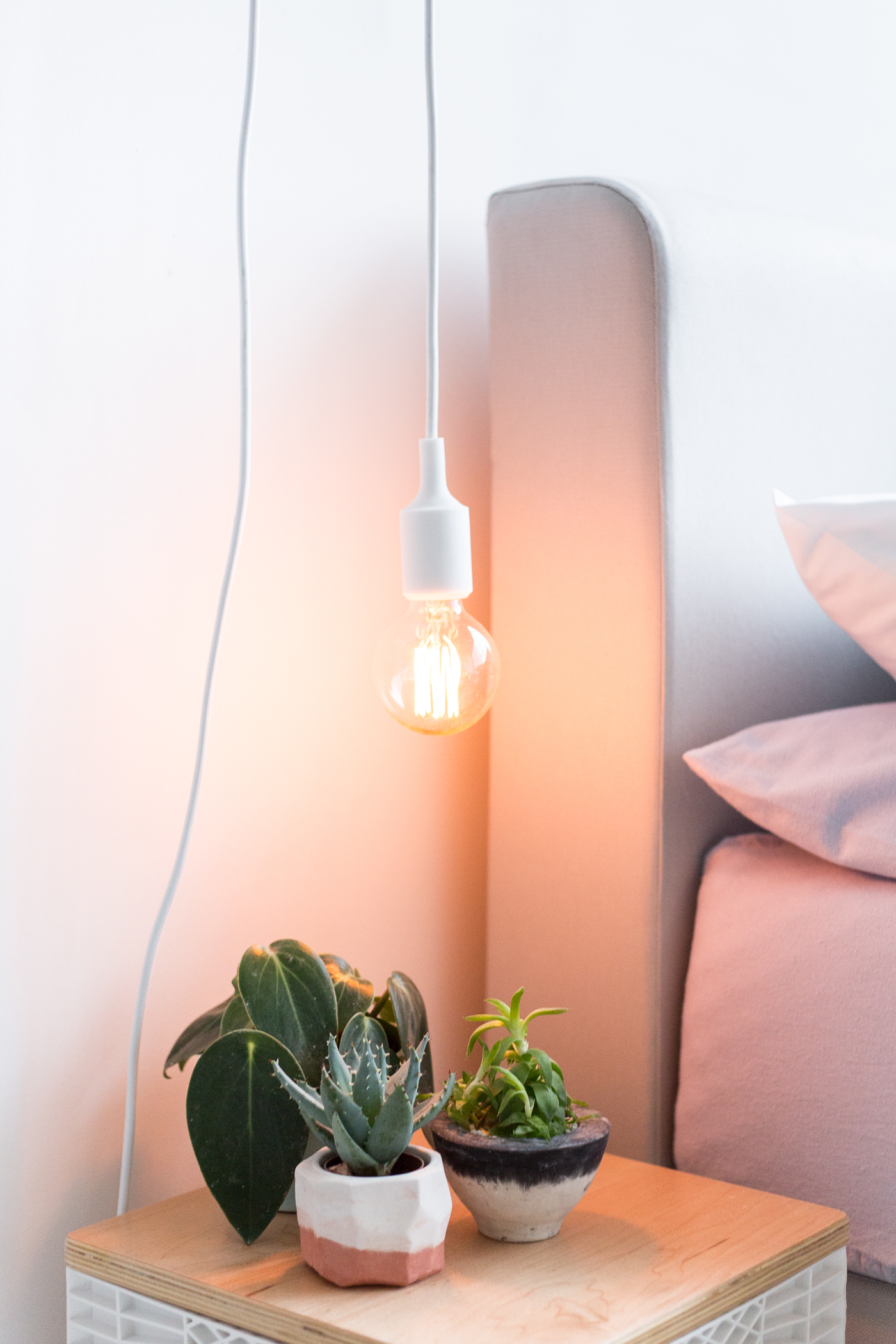 And to really sweeten the deal the more time I spend reading, the longer I get to spend in my ridiculously comfortable Studio by Silentnight bed. I cannot get enough of this bed – honestly, I sneak in most afternoons to do some writing so I'm already halfway there! I decided to make this DIY gym ring hanging pendant lamp so that as the sun sets I don't even have to get out from under the covers to get started on my resolution. Lazy-girl goals complete right there!
Want to make this pendant lamp too? Keep reading…
Materials
Wooden Gym Ring | Pendant Lamp Cord with Bulb | 2″ Screw | Wall Plug | Drill bits | Drill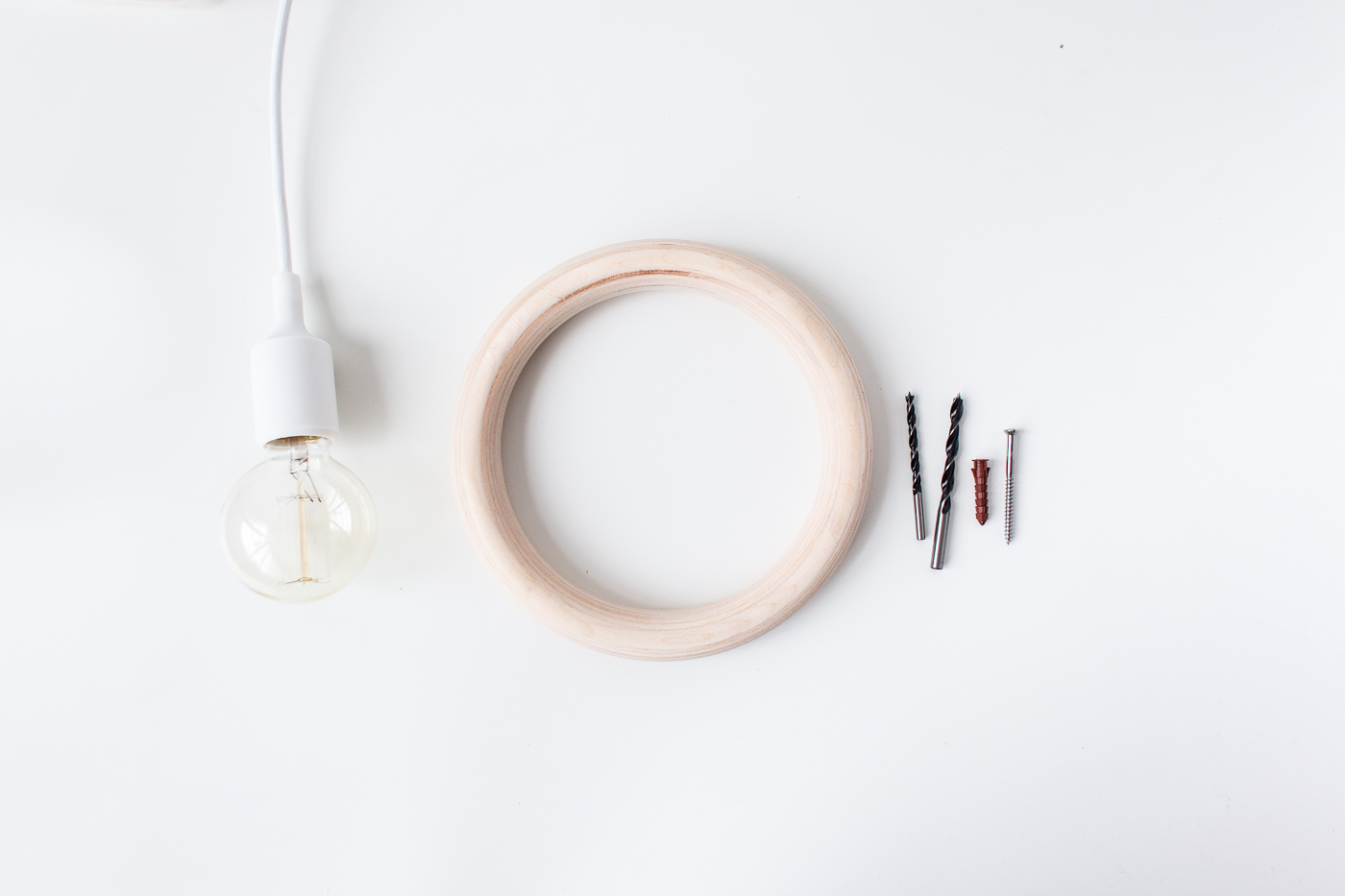 Using a drill bit the same width as your screw, carefully drill a hole through the ring – going from the outside to the inside. I'd recommend using a vice to hold the ring in place but be sure to pad the sides of the wood so you don't dent the ring. Sand down any rough edges.
Drill a hole into the wall the same width as the plug. This should be listed on the packaging. Attach the ring to the wall using the screw. The wall plug helps this to stay sturdy using only one screw, so don't skip that step! Pass the bulb end of the pendant lamp through the ring twice and loosely knot to hold in place.
And that's it! Simple right? Now I just have to get stuck into my new favourite book. I'm a bit out of the game so I would really appreciate any suggestions you have and maybe we can even start a book club…? What do you think? Let me know in the comments below so I can go book shopping!
This post is sponsored by Studio by Silentnight. Thank you for supporting the brands that support Fall For DIY.