This is my last post before I head off for a festive break but I wanted to quickly share this cookie recipe with you. I've never made sugar cookies before and on a whim I decided I needed some monochrome stars for Christmas day. What can I say, this time of year brings out the baker in me!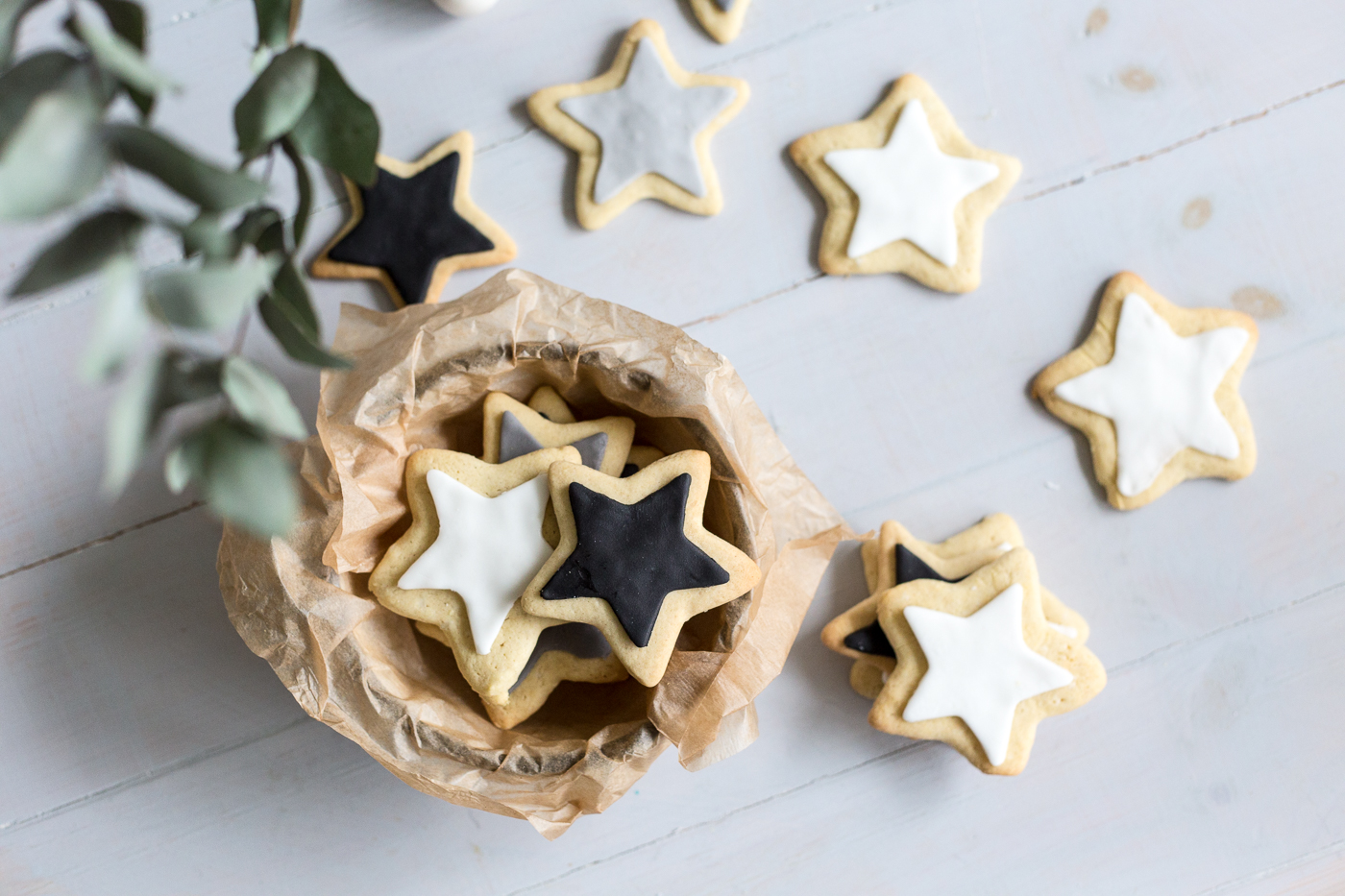 Now I'm not much of a baker and if I can make these after a glass of mulled mine then anyone can make them! And because they are vegan (almost) anyone can eat them. I've just made these ones today and they are fantastic! This recipe makes about 30-40 cookies so there will be more than enough for you and for some very tasty presents!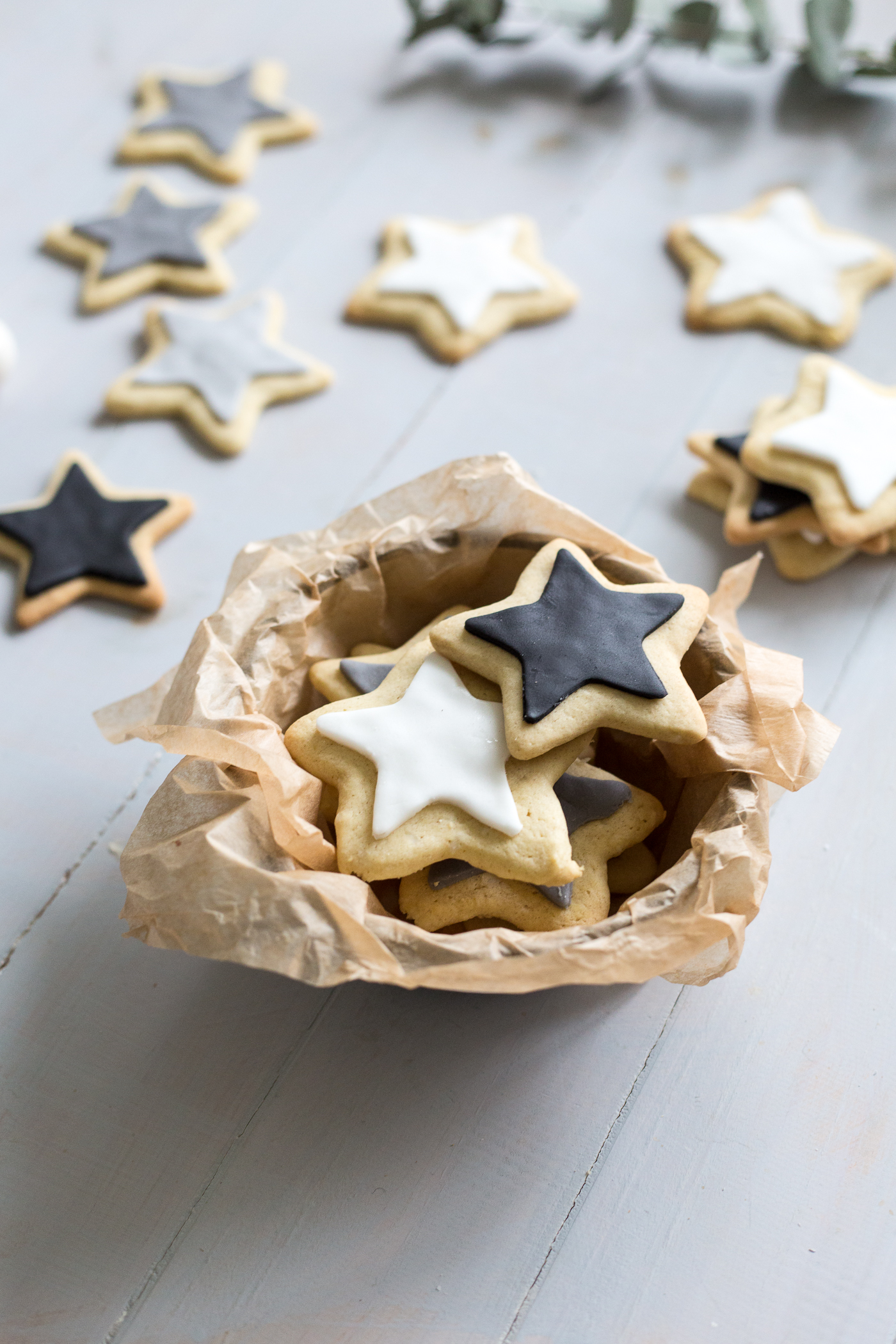 But before we get into the recipe I just want to wish you a warm, safe and kind Christmas. Eat, drink and be merry my friends and I will be back with you next week!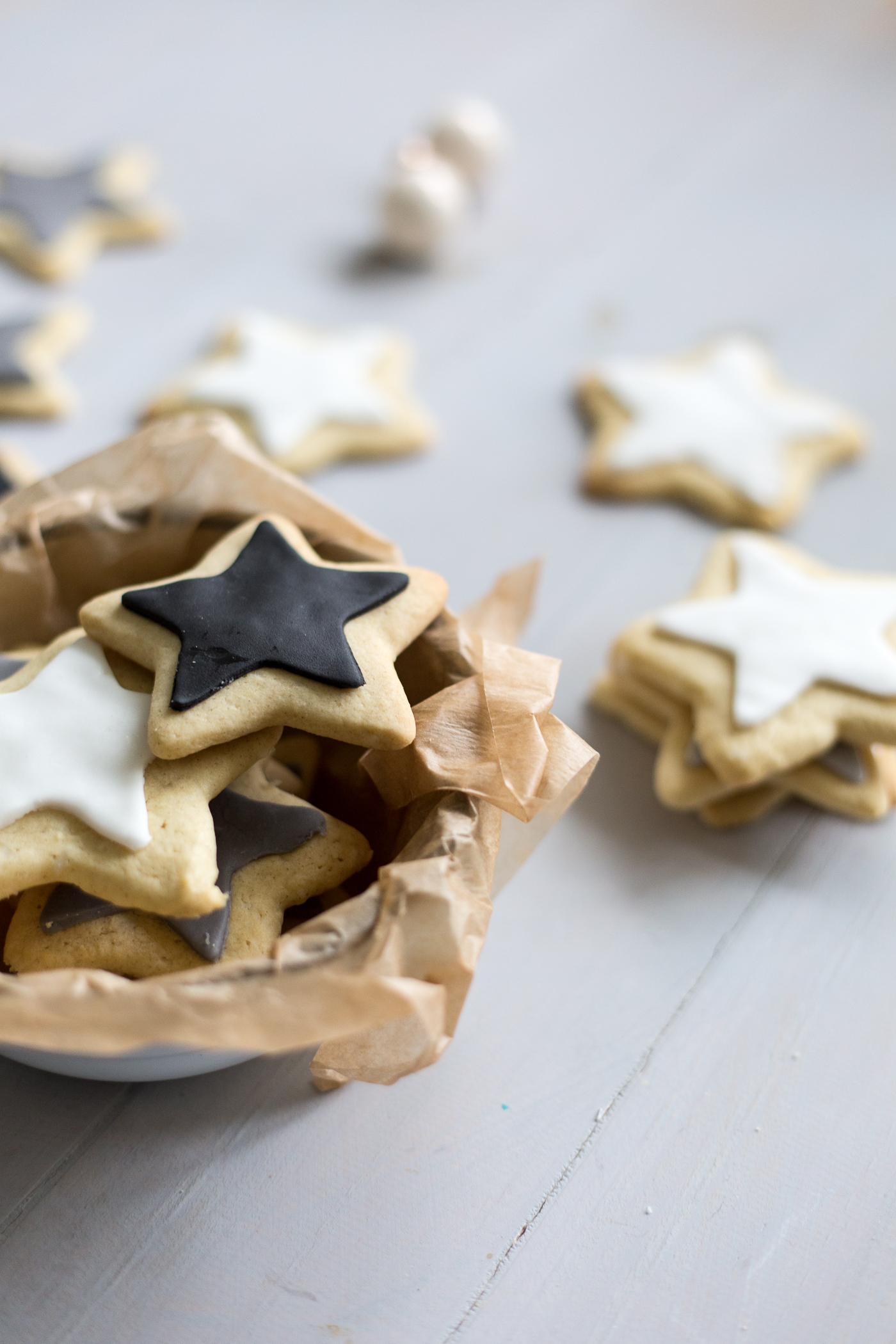 Recipe:
190g icing sugar
230g vegan margarine
60ml almond milk
1 teaspoon vanilla
600g plain flour
2 tablespoons cornstarch
1 teaspoon baking soda
1 teaspoon cream of tartar
Black and white fondant icing
1. In a bowl or mixing aid beat the icing sugar into the margarine and almond milk. Once that's whipped mix in the flour, cornstarch, baking soda, creme of tartar and vanilla.
2. Cover the bowl and leave in the fridge for at least an hour.
3. Cover your surface with a baking sheet and sprinkle flour over. Spoon out a quarter of your mixture and sprinkle flour over the top. knead gently until it's firm. Sprinkle again with flour and roll out.
4. Cut out the stars with a cookie cutter and use a spatula to transfer onto a  greased baking tray.
5. Bake at 190ºC for 8-10 minutes until the edges begin to brown. Transfer to a cooling rack.
6. Roll out the icing; black, white and various shades of grey. Cut out your icing stars to top the cookies. Brush the bottom with water and smooth out over the cookie.
To gift wrap your cookies in baking paper and tie up with twine.