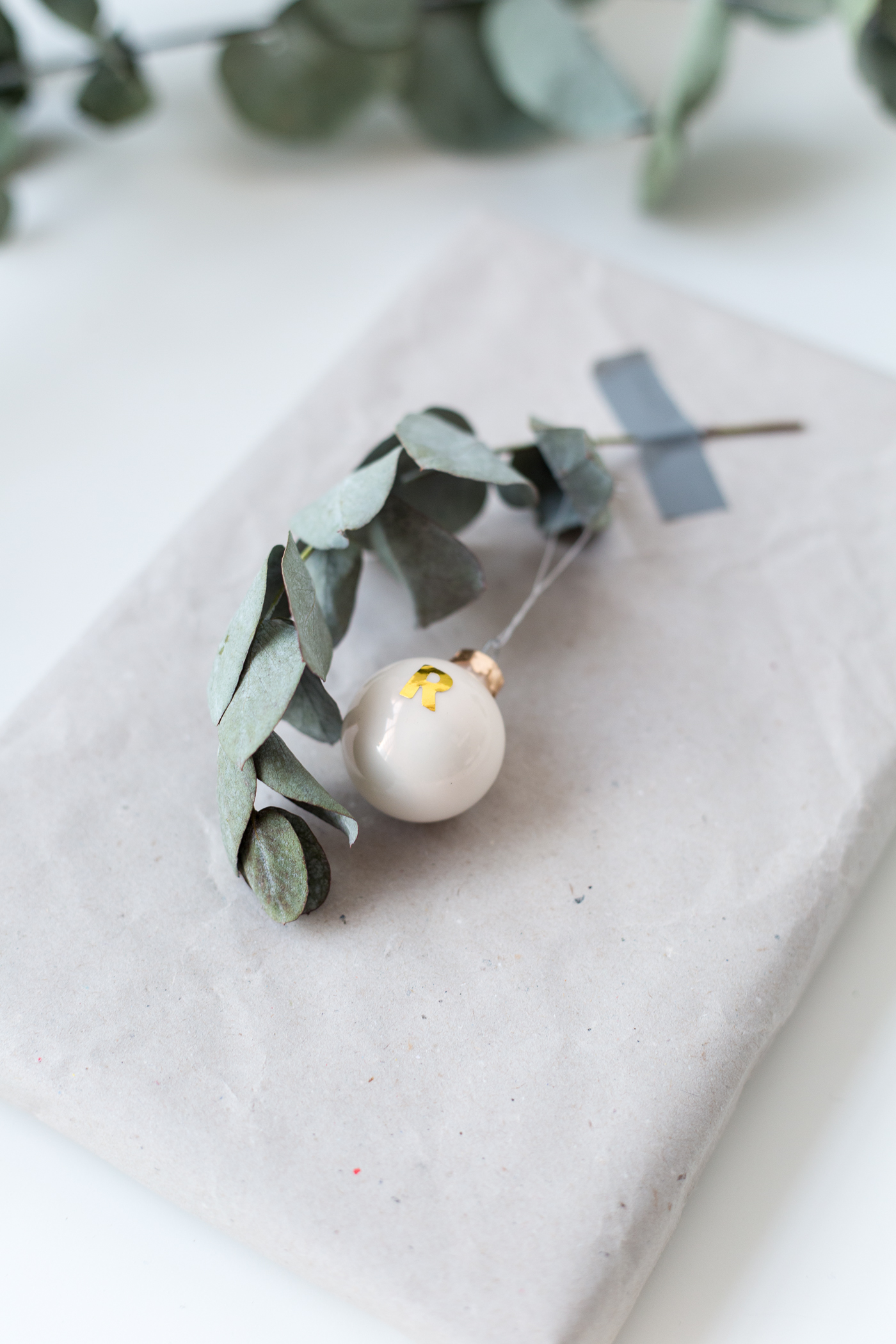 So as you might have guessed I'm using this weeks blog posts to get Christmas ready! I'm sharing my DIY prep with you and hopefully if you're not quite ready yet you can keep up. Click on the 'party' tab above this post and choose 'Christmas' to see all my posts – hopefully you have time to make one or two this week!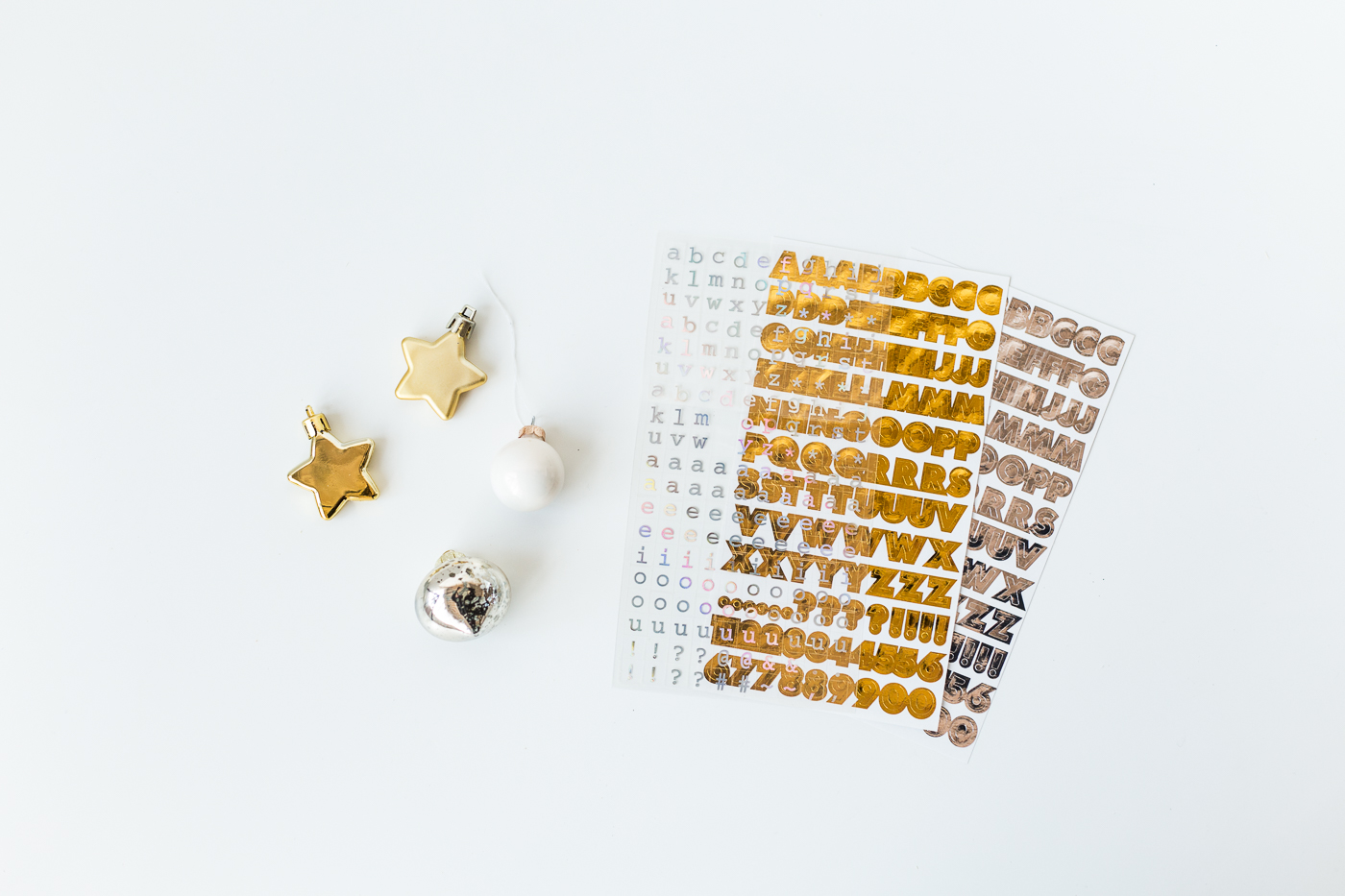 Today I'm making my DIY easy mini bauble gift toppers. I am working hard to keep things simple this year so I have letter stickers and small baubles to make a gift topper/label quicker than I could write them out.
Just add the stickers to the baubles. I have quite a few 'R's in my family so I'll be putting initials both sides to avoid confusion!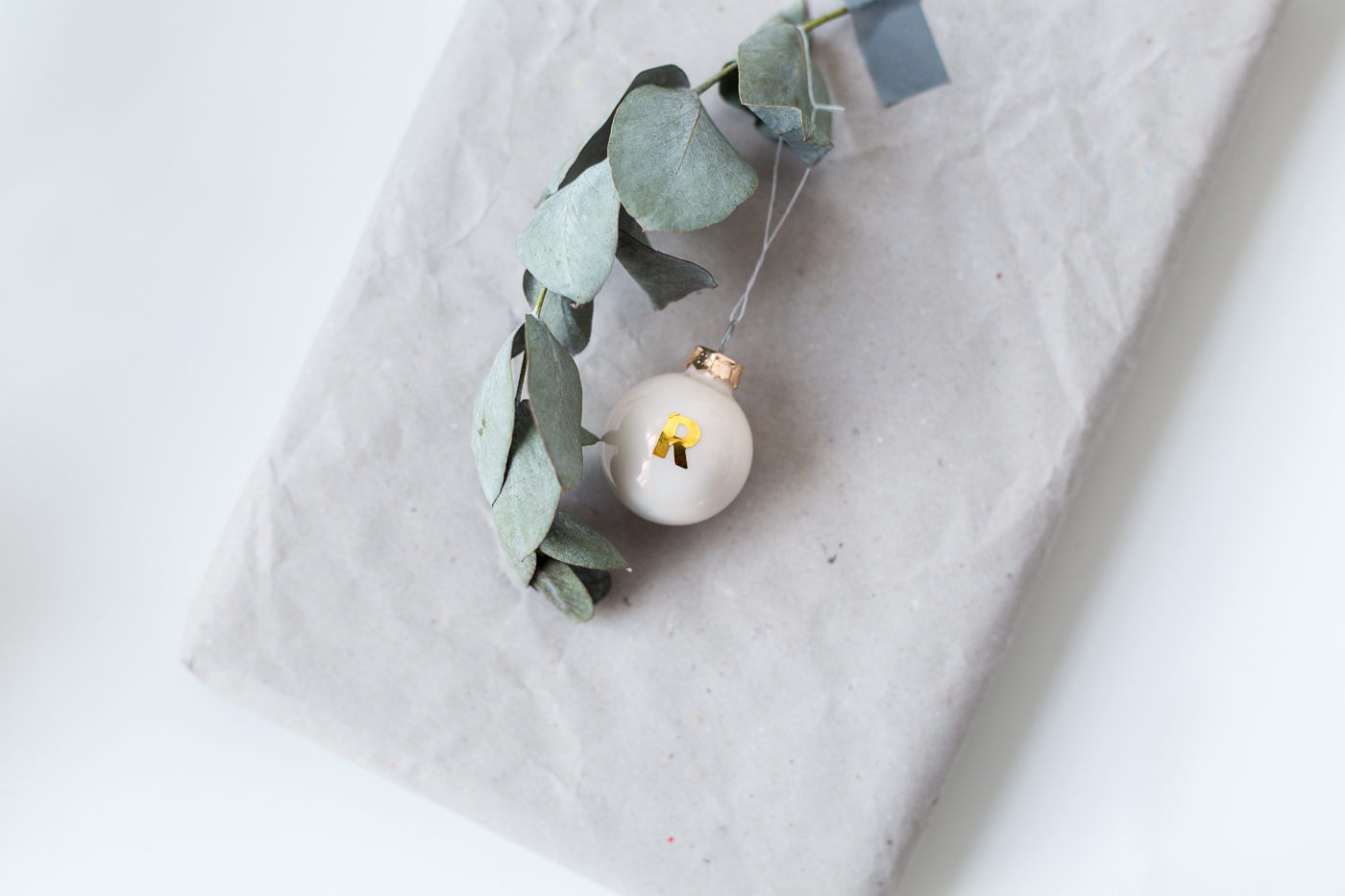 Attach you baubles to a spring of eucalyptus and tape onto your present with washitape. Gorgeous gifts in seconds!