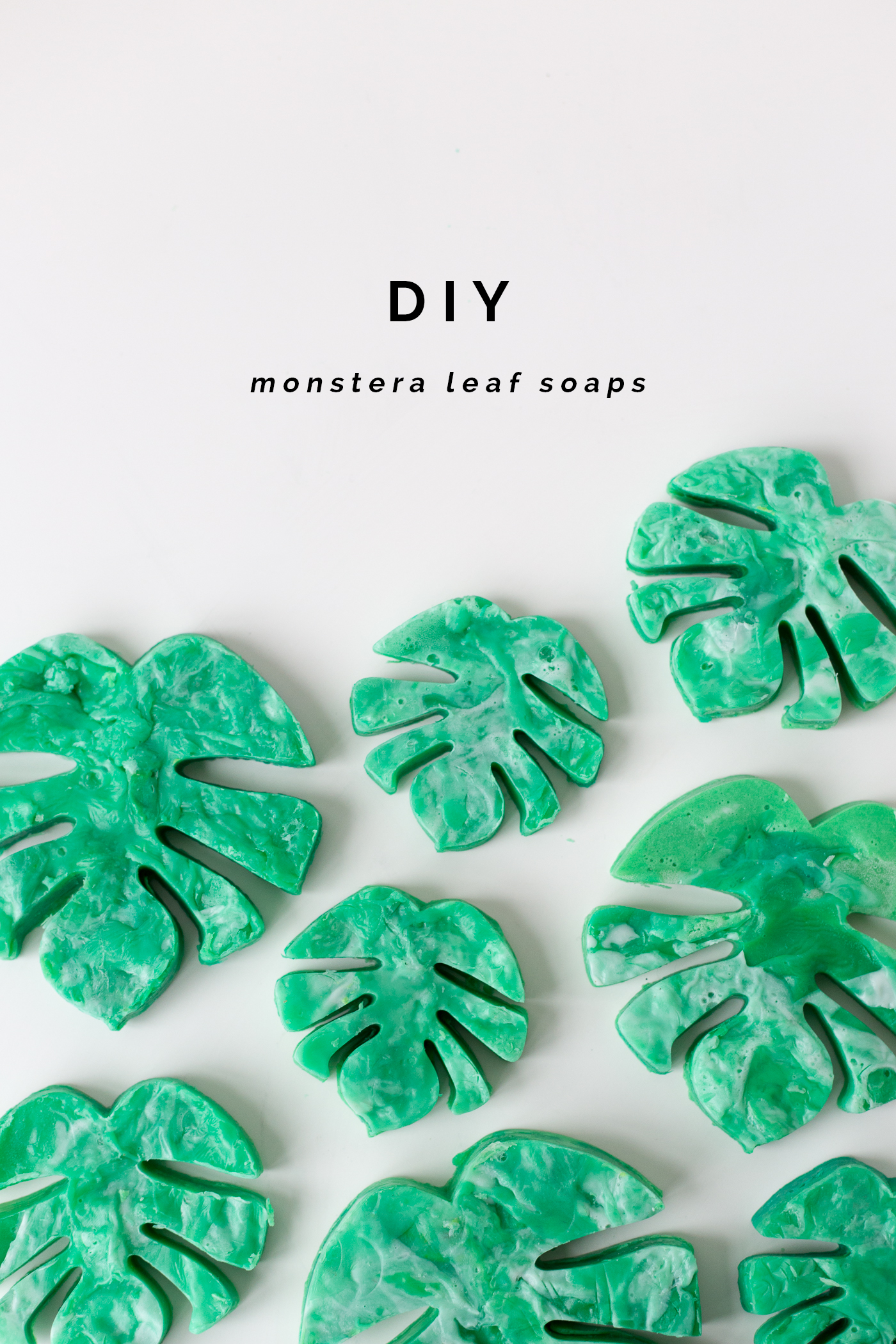 I always love making gifts but I must admit I have found it overwhelming in previous years. The struggle is keeping the gifts simple enough to easily make, but interesting enough so they look like it took much longer. Well, welcome to soap making! I love using melt and pour soap bases because they are incredibly easy to shape, colour and add scents too. You don't have to mess around with chemicals and you can make them into any shape and even as personalised letters!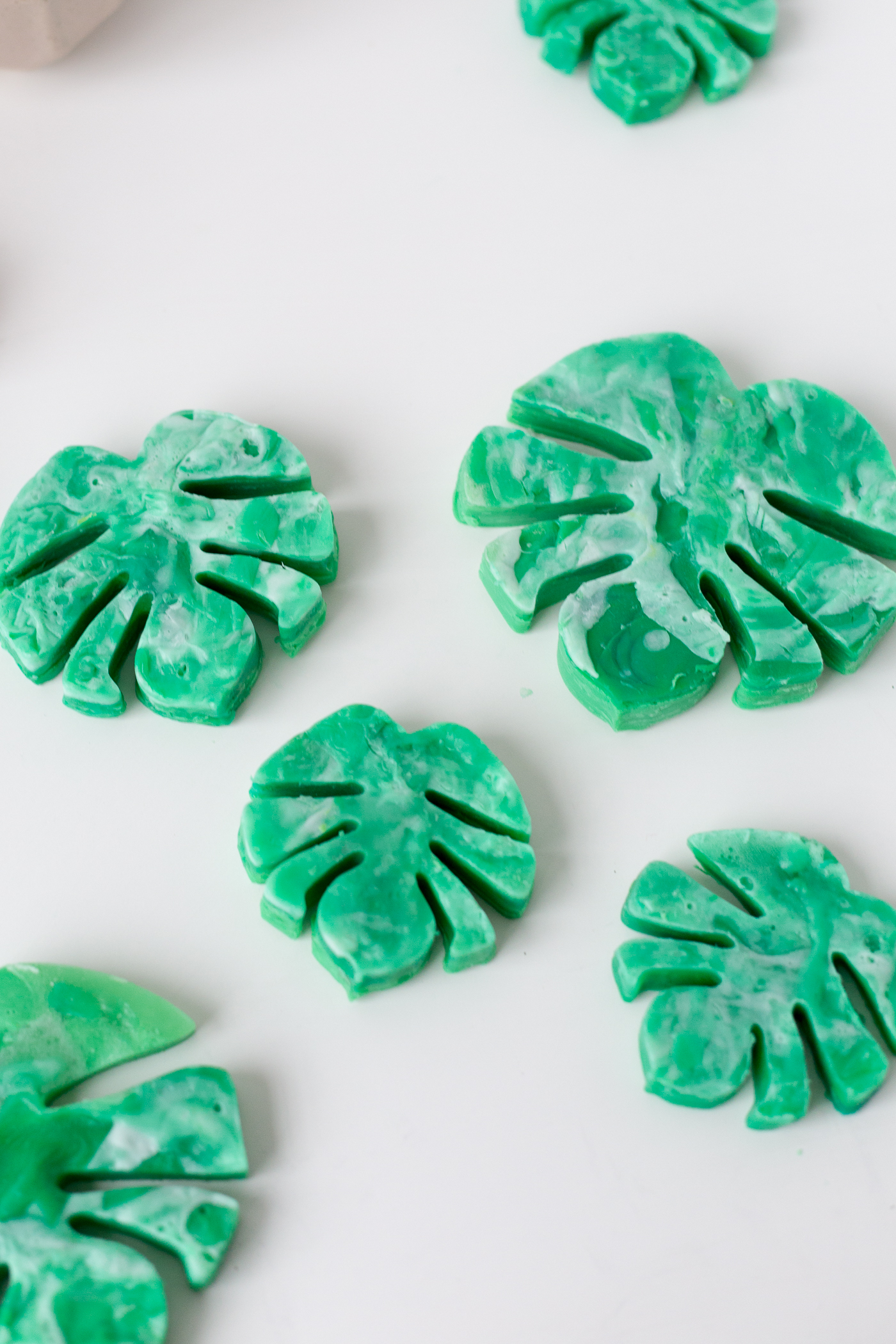 But today I'm going to show you how easy it is to make these Swiss Cheese Plant leaves and they are a whole lot easier than they look! Don't believe me? Read on/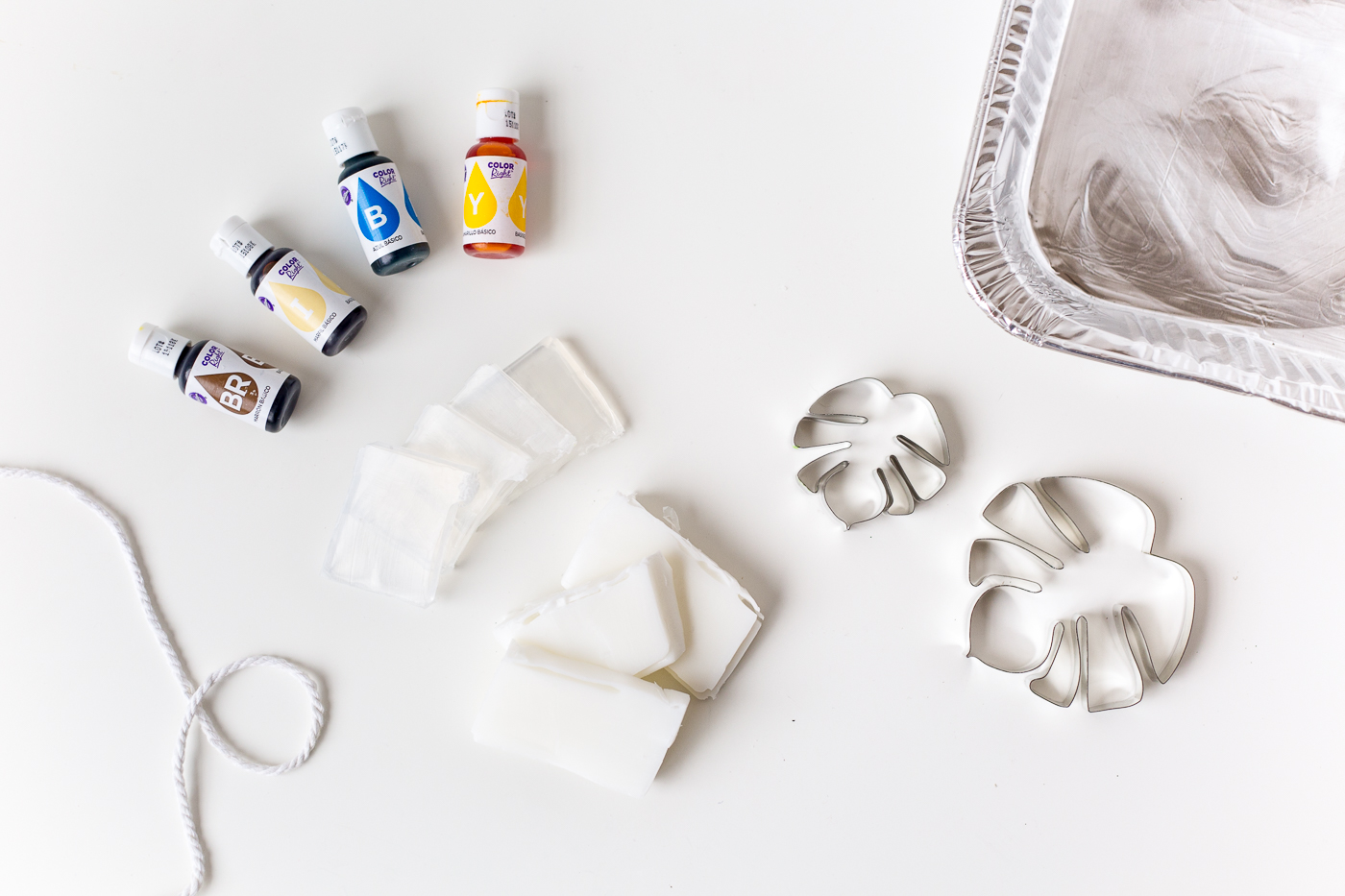 Materials
[CBC country="uk" show="no"]Melt and Pour soap – clear and white[/CBC]
[CBC country="uk" show="yes"]Melt and Pour soap – clear and white[/CBC]
Concentrated Food Colouring
Swiss Cheese Cookie Cutters
Fragrance Oils
Foil Tray
Hammer
Heat Proof Measuring Jug
Cocktail Sticks
Lollipop Sticks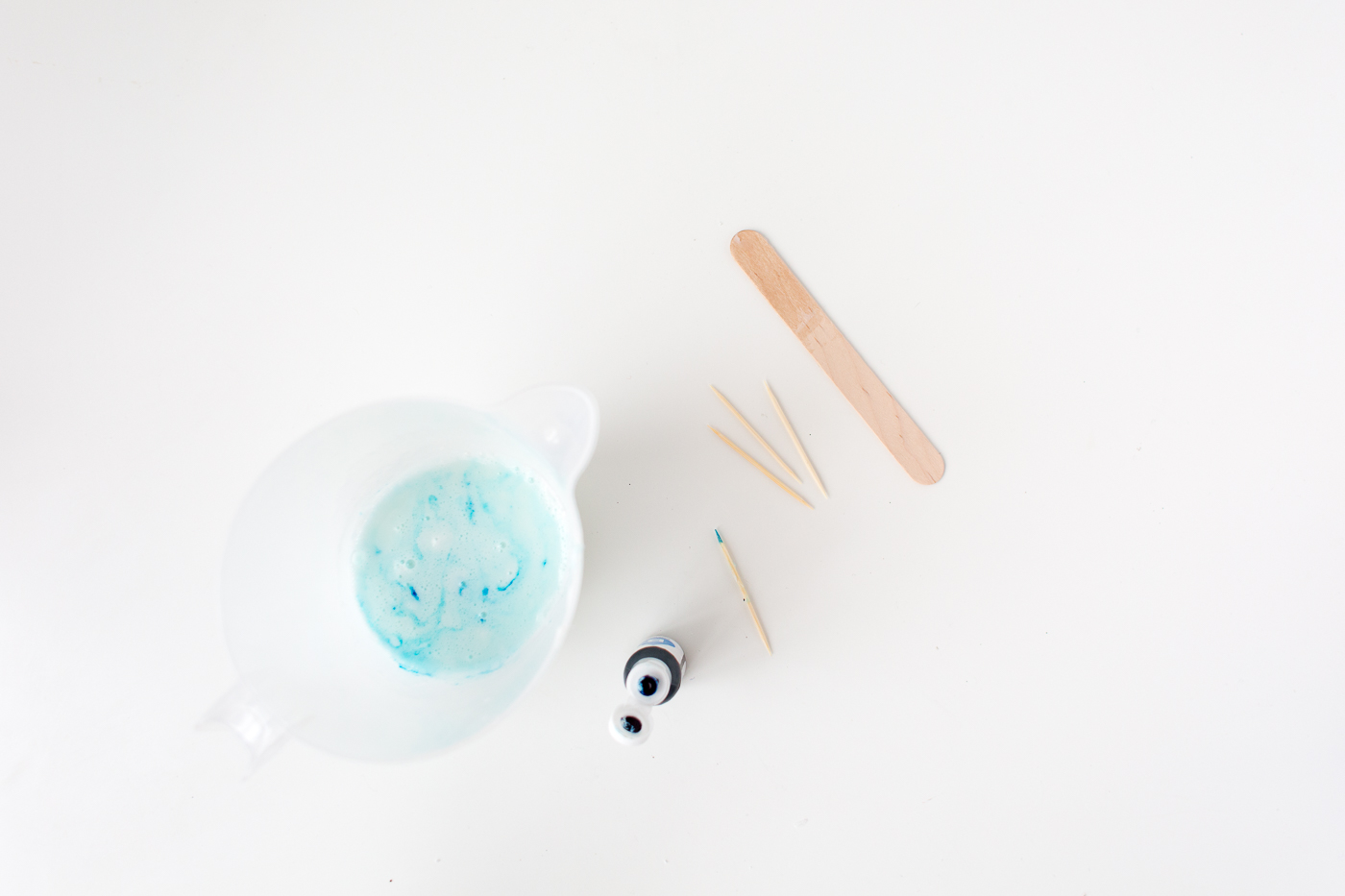 1. Cut up the soap into small pieces. Add to a microwavable jug and heat in the microwave for 30 seconds at a time until it's all liquid. Alternatively use a pyrex bowl over a pan of hot water on a low heat. Add in drops of blue and yellow food colouring. You want to make several different shades of green to create the pattern on the leaves. You can do that in separate containers before pouring into the tray. Add any essential oils and scents now to make your soaps smell great!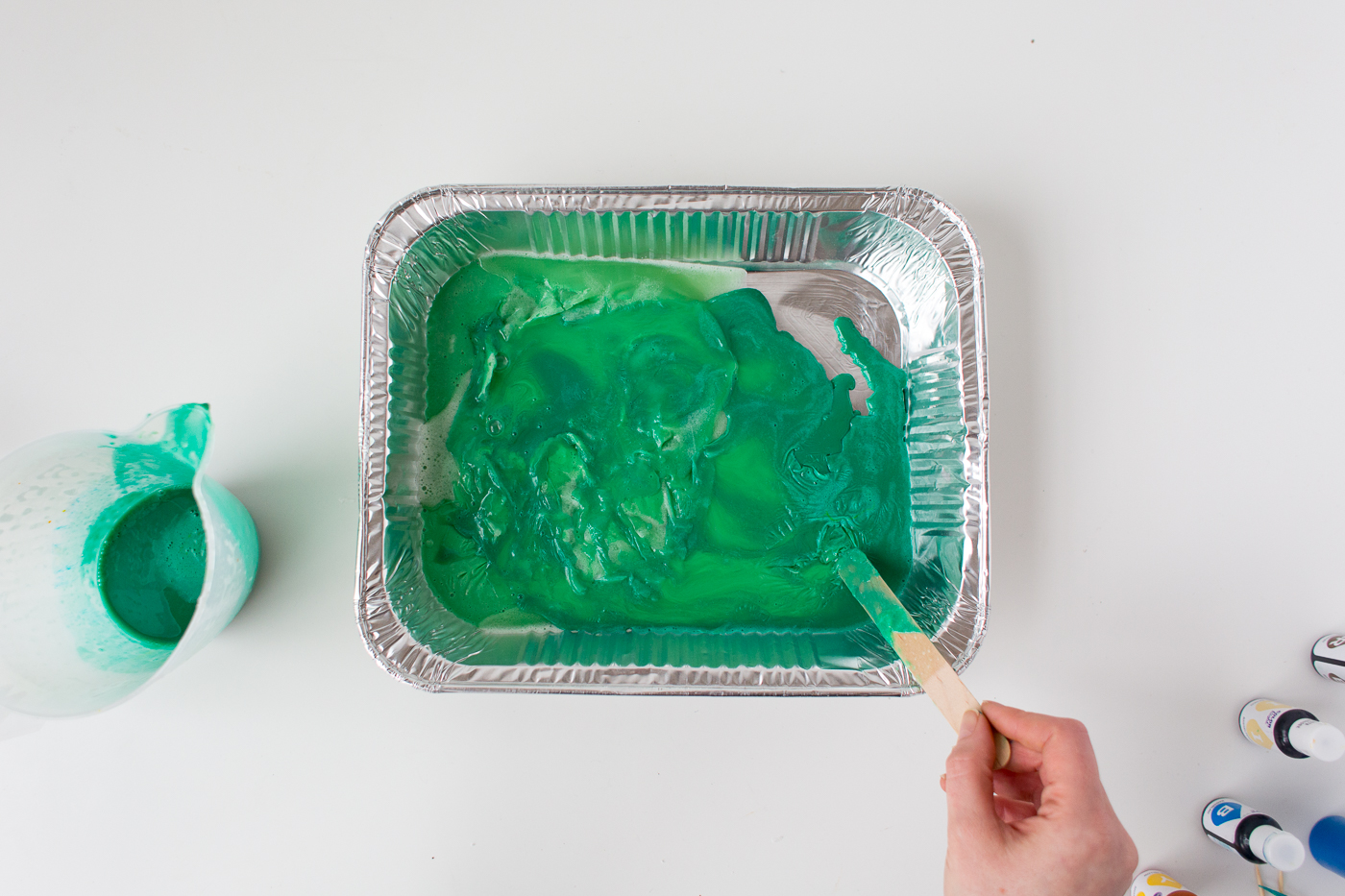 2. Pour the soap into the tray. As it cools mix the colours together so they marble.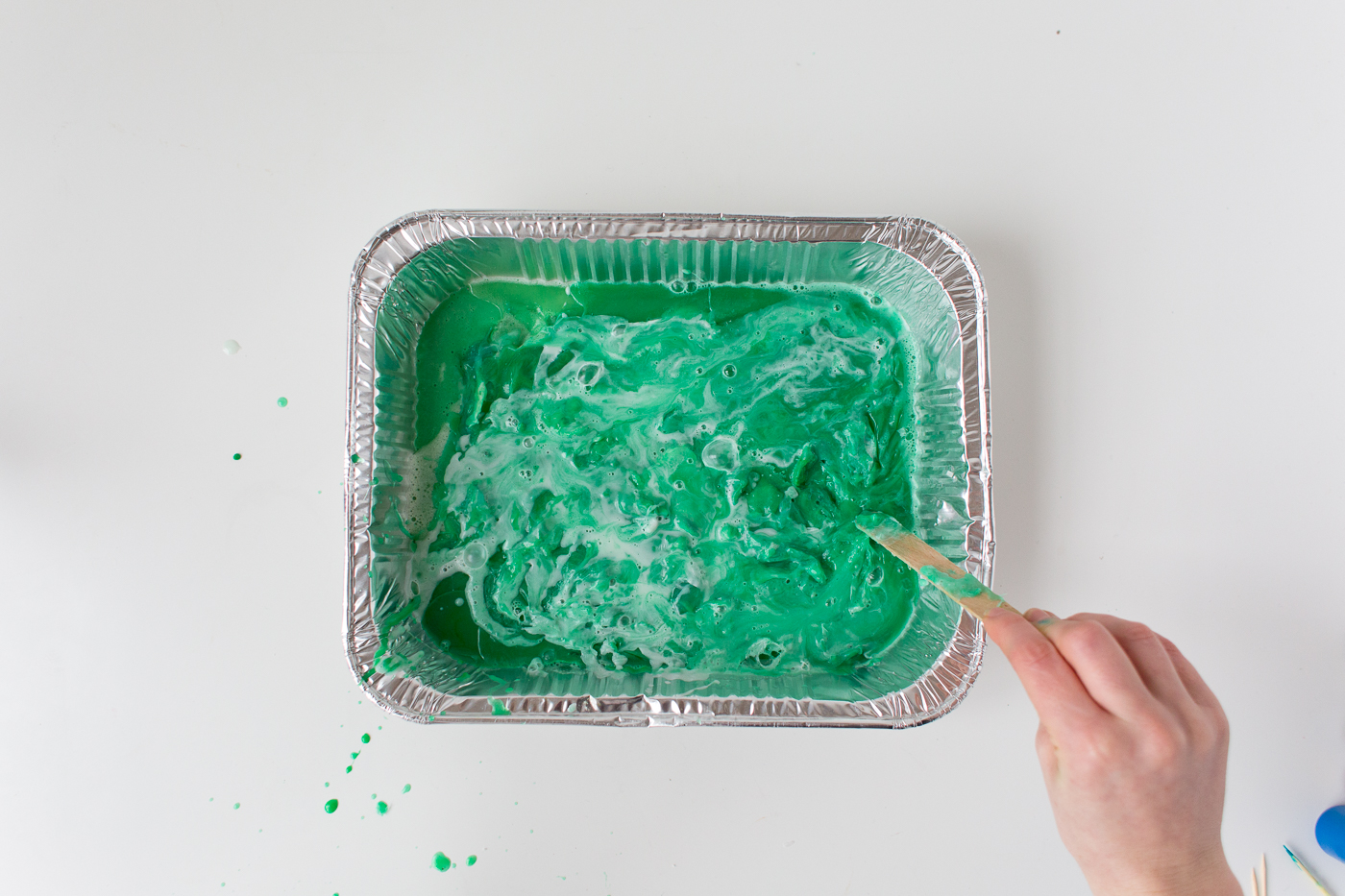 3. Keep adding in lighter colours and mixing them. The surface of the soap will become uneven. I like this but you can cut it off later in you prefer. Keep pouring in soap until it's as high as the cookie cutter.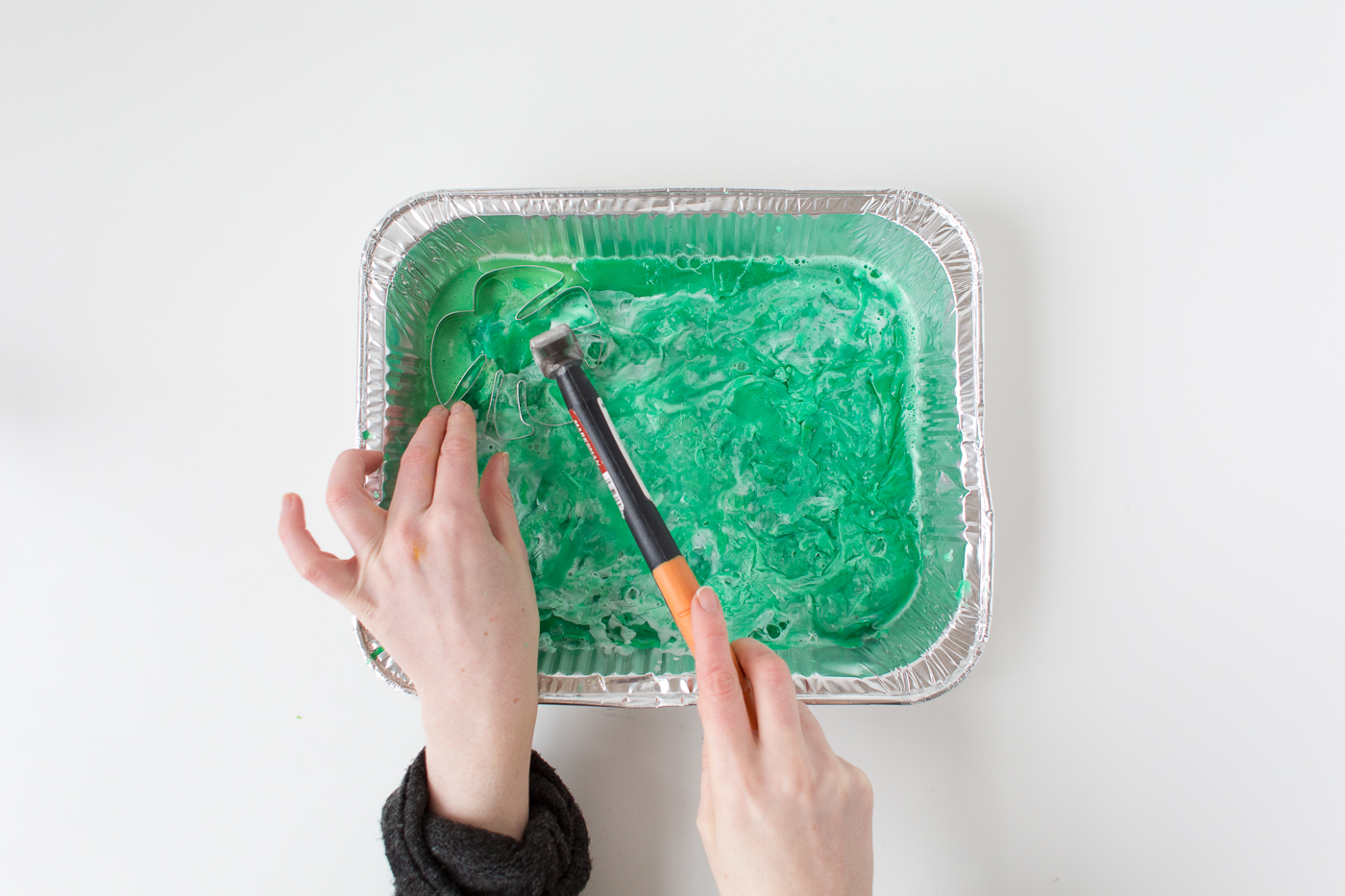 4. Once the soap has cooled use a hammer to gently tap the cookie cutters into the soap. Once the cutter has gone all the way through the soap carefully lift it out.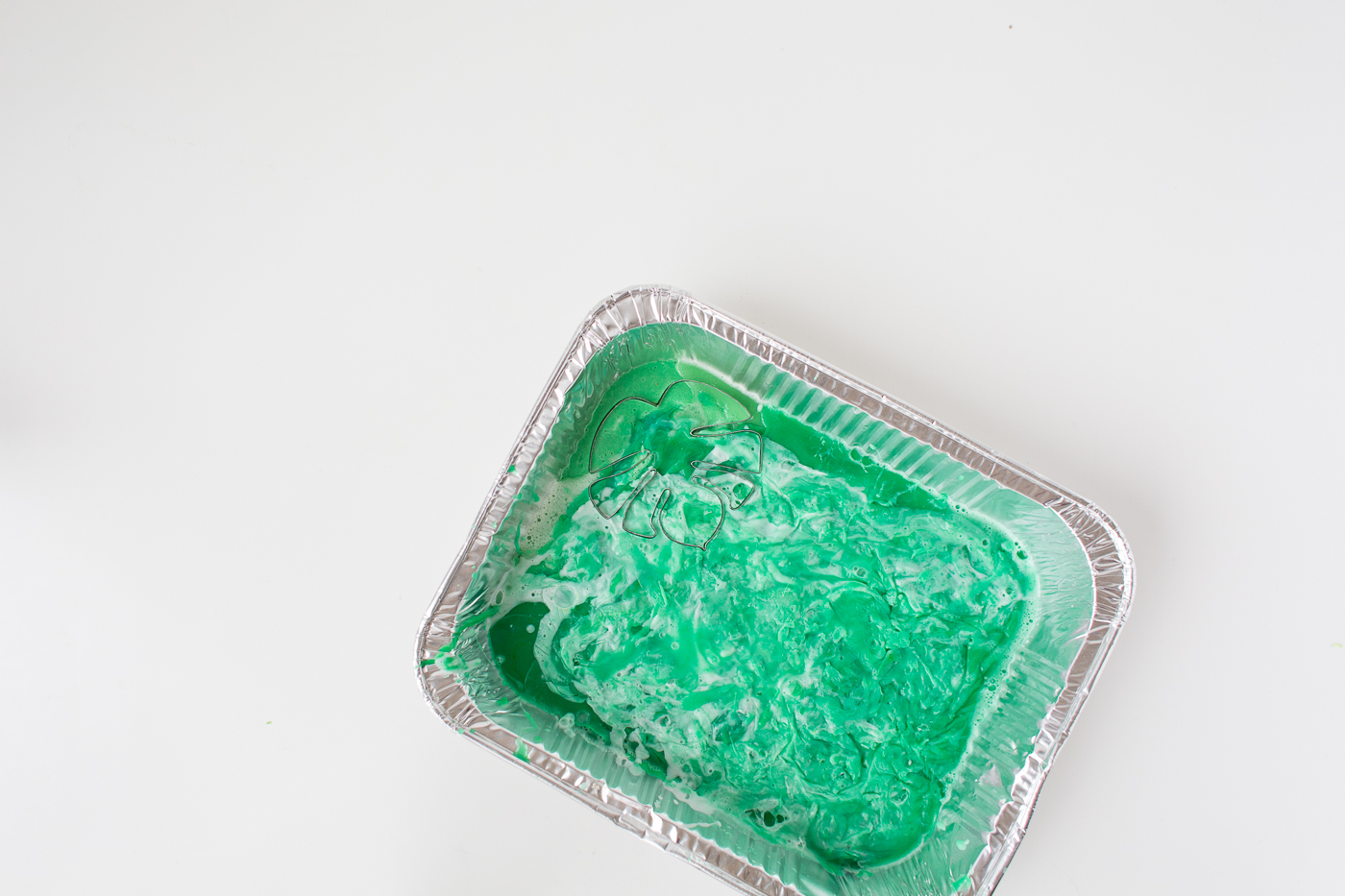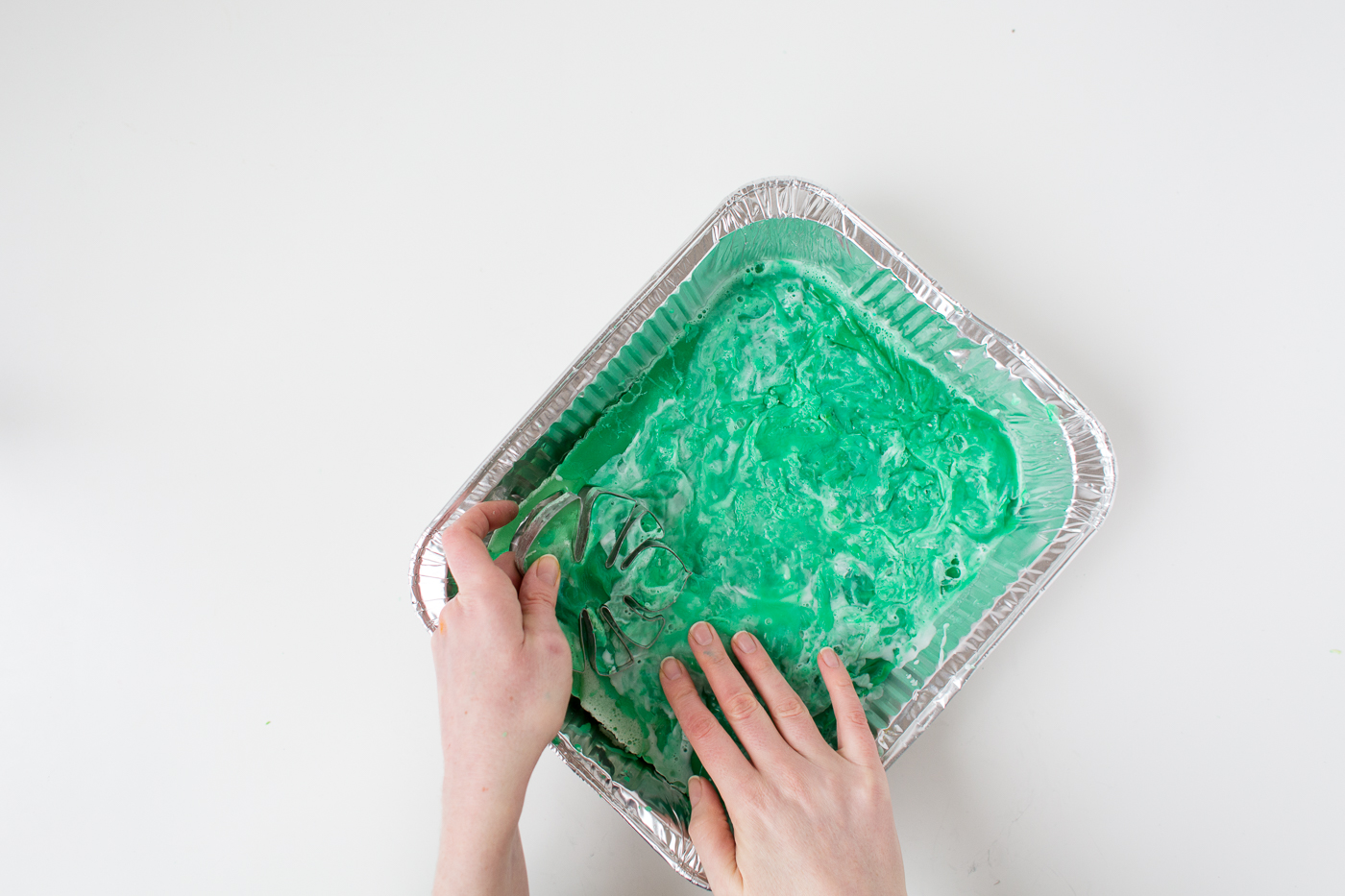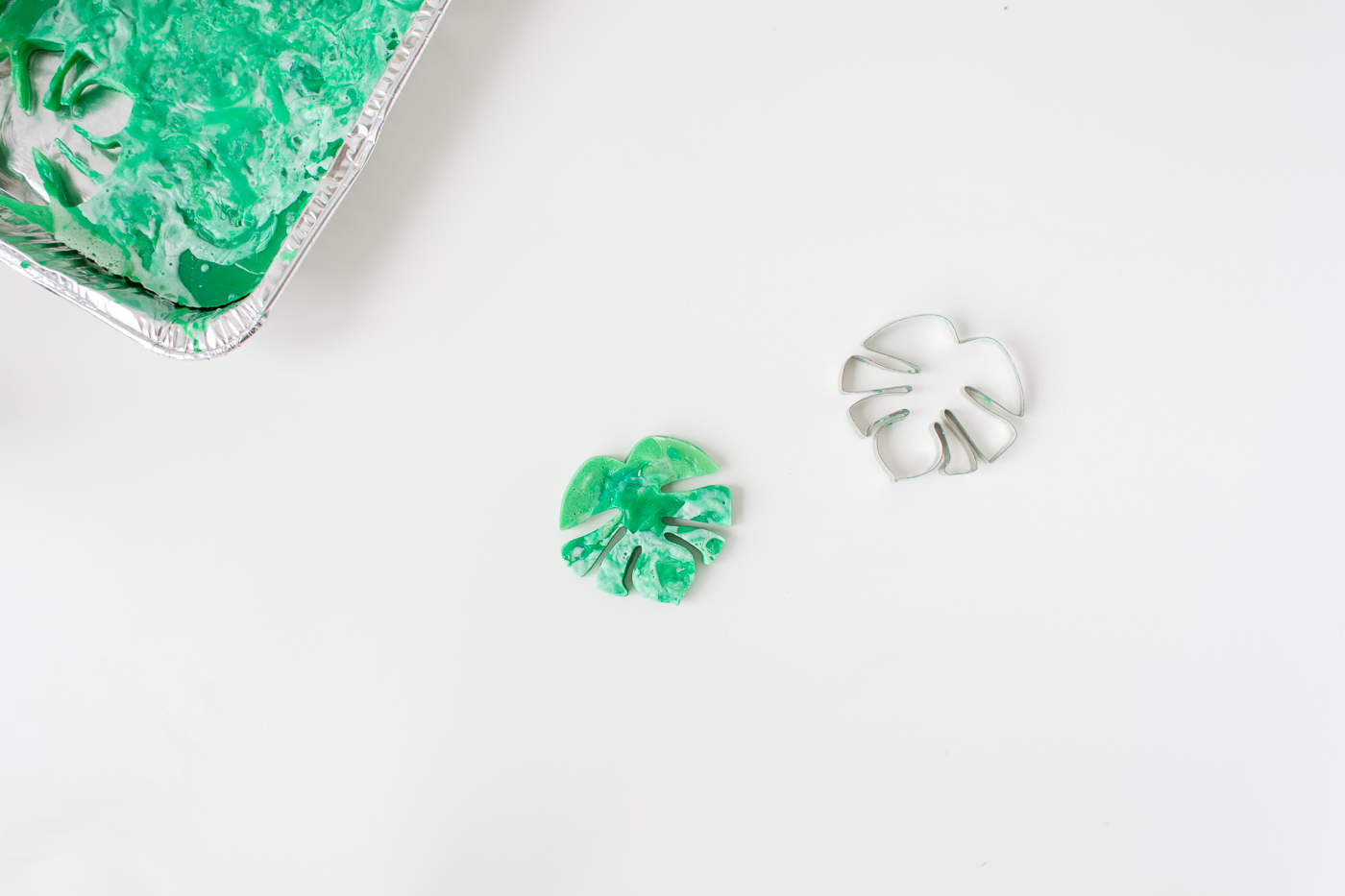 5. Push the soap leaf out of the cutter and repeat!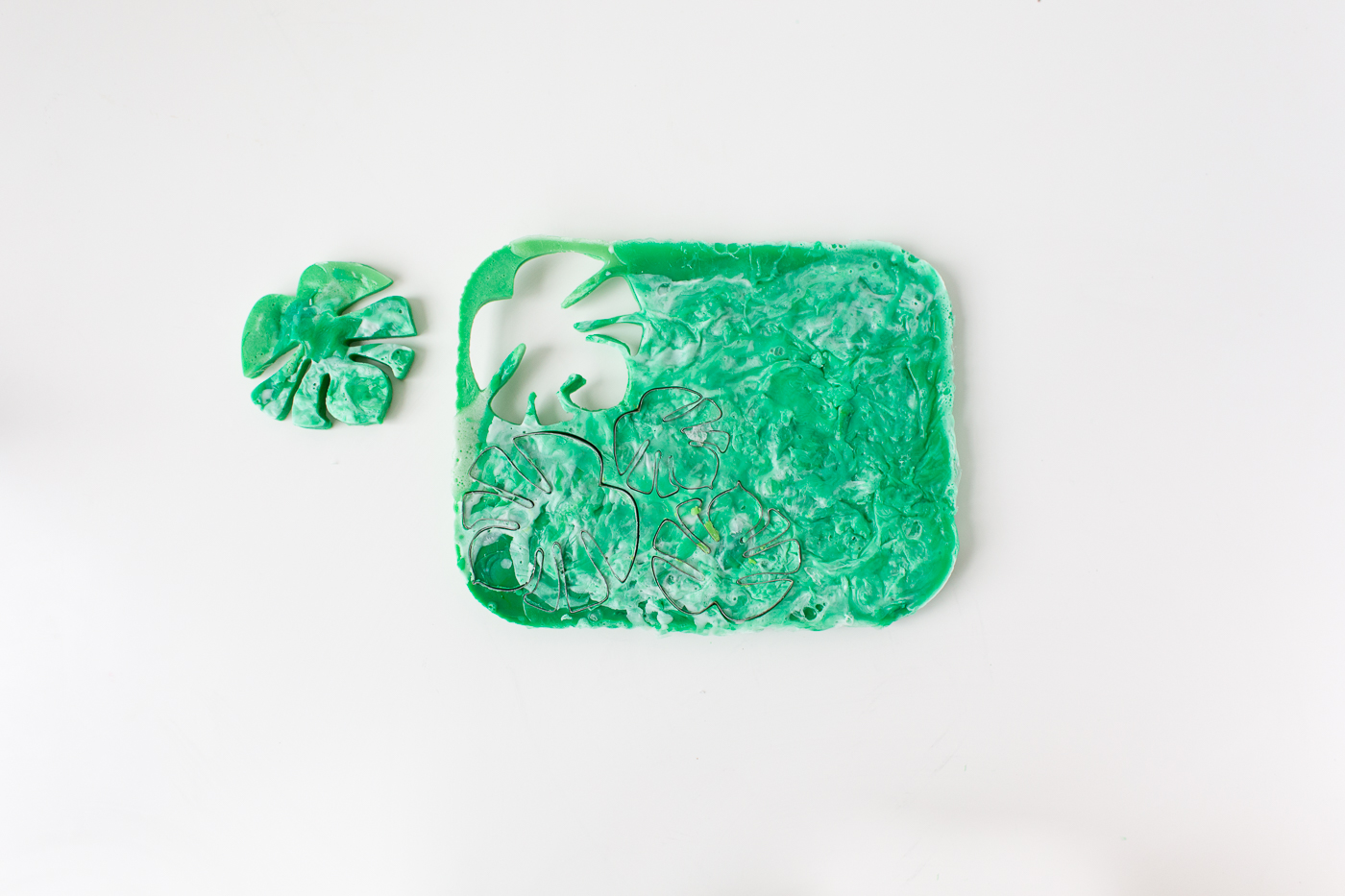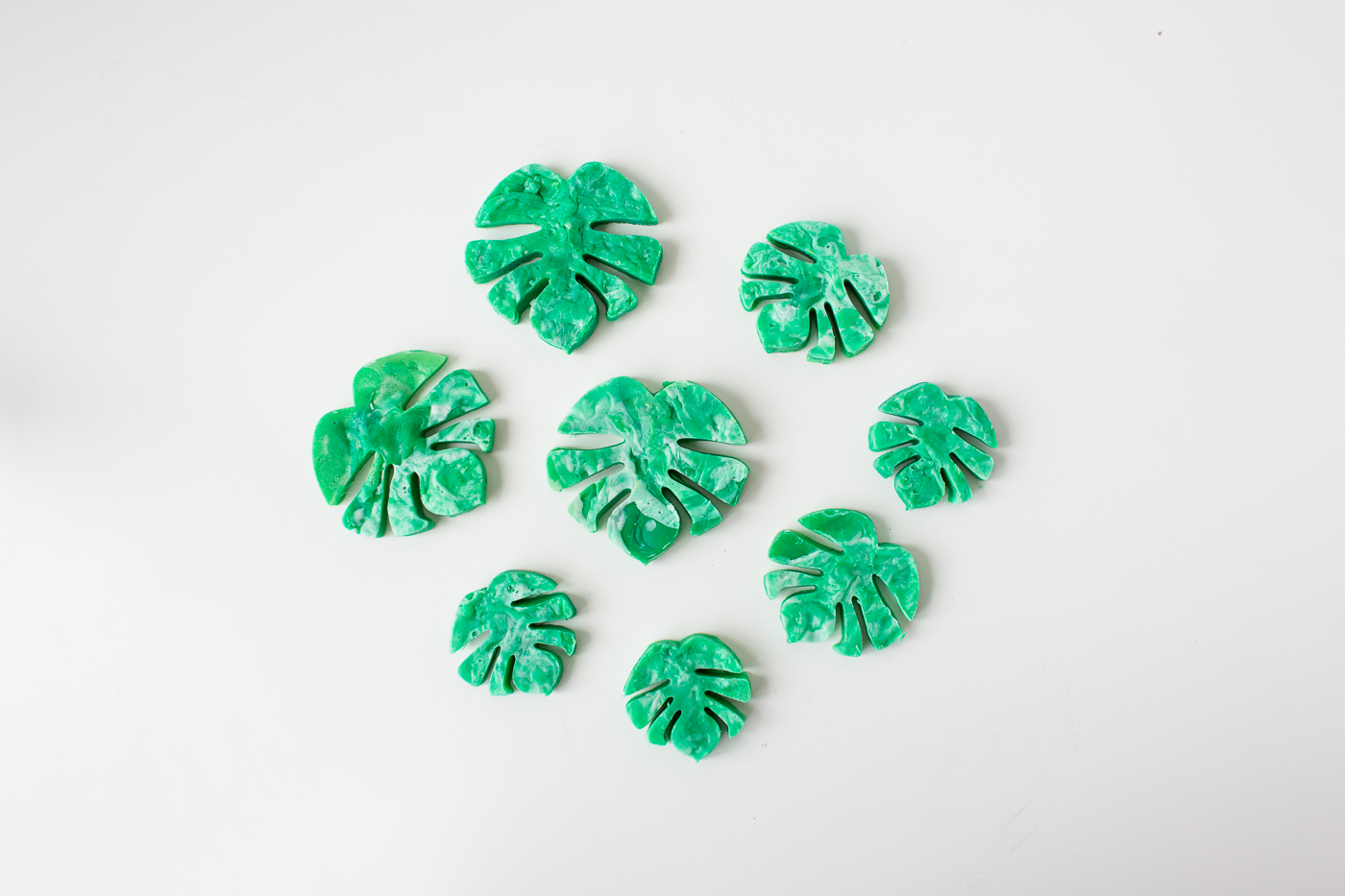 You can cut a hole in the leaf and hang from a rope or just leaf leave them as they are. Or maybe try some more colourful versions. If you do then please show me by tagging #fallfordiy over on Instagram.