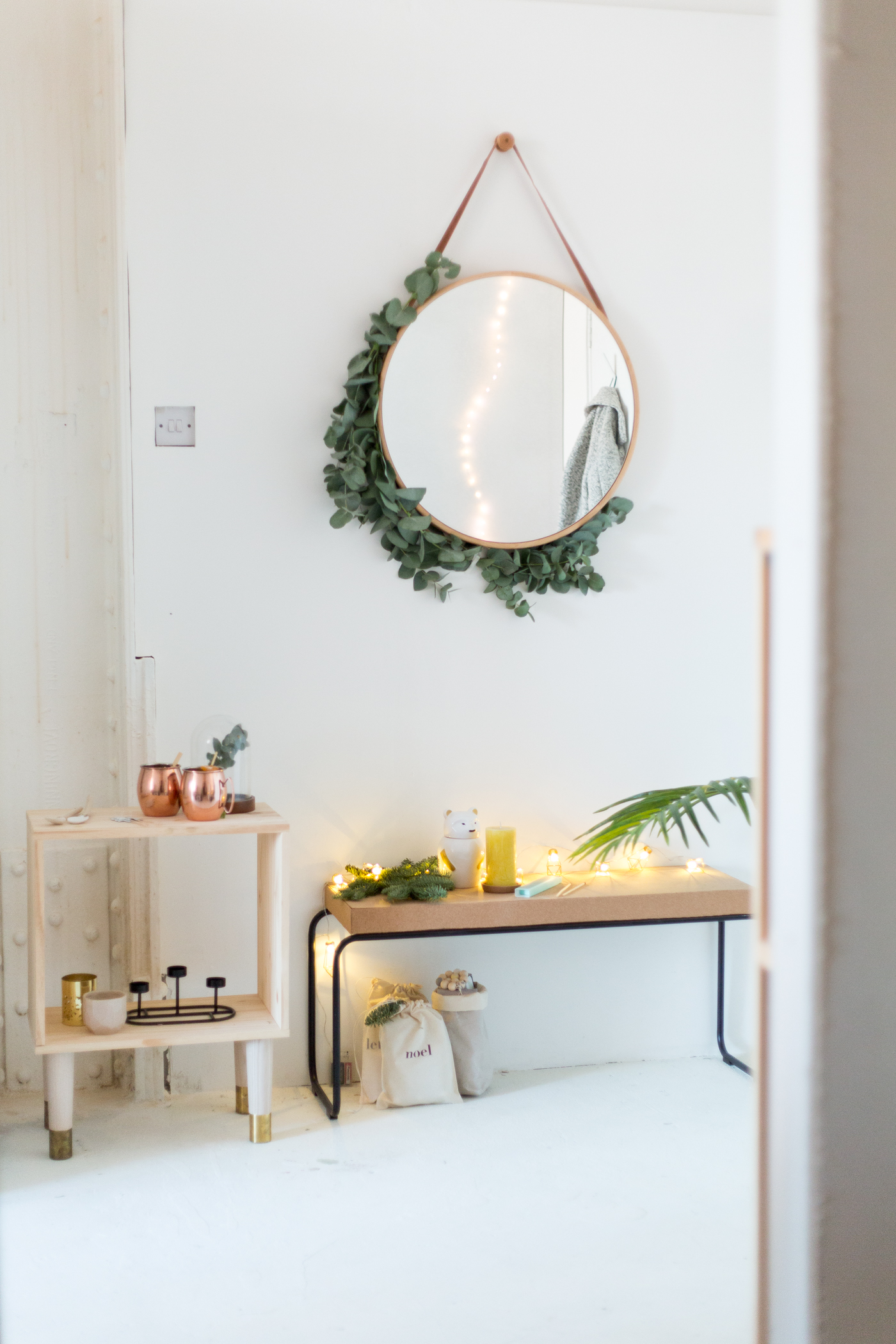 If you're having friends and family over at Christmas time you really want you home to warm feel inviting. I'm planning a small Christmas party at my studio (if I ever get it tidy again!) and it's going to be a hard task to make it cosy and welcoming. The space is beautiful, but those big windows let in a cold draught.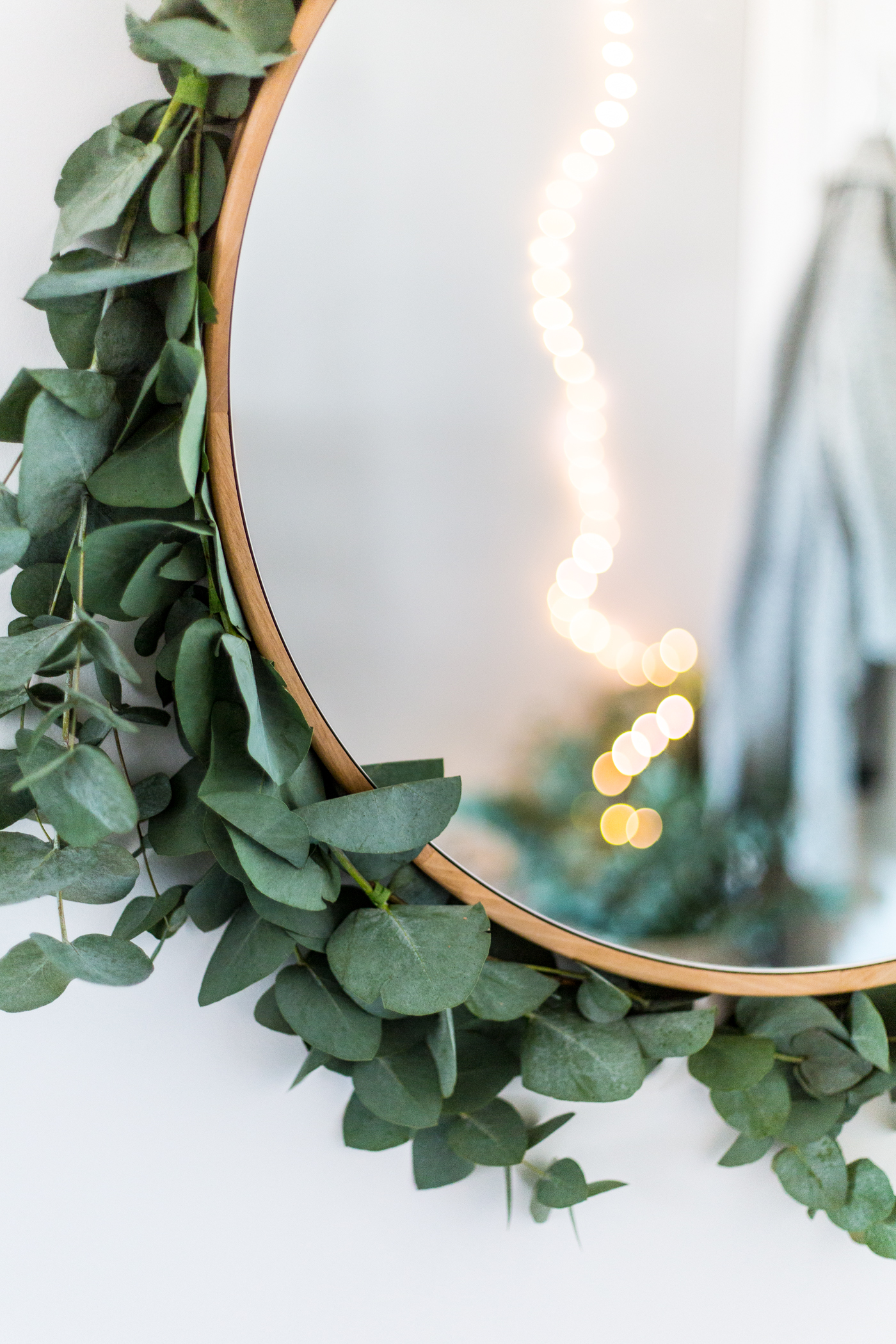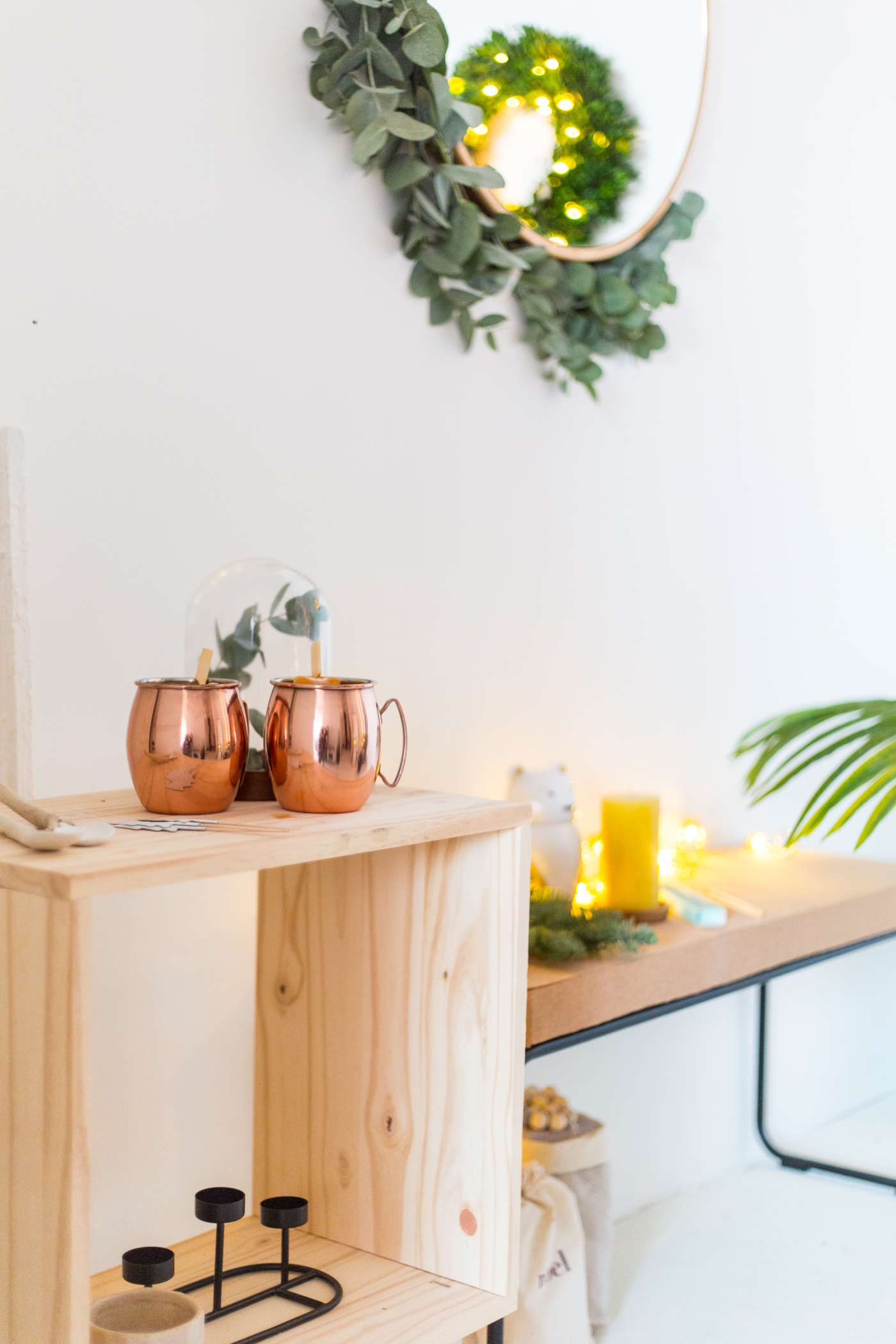 I want to make it warm and welcoming so I'm using the entrance as this is going to be the first thing everyone gets to see! I don't have a lot of spare time for making this happen, but focusing on this area will hopefully get everyone in the mood from the moment they step through the doors.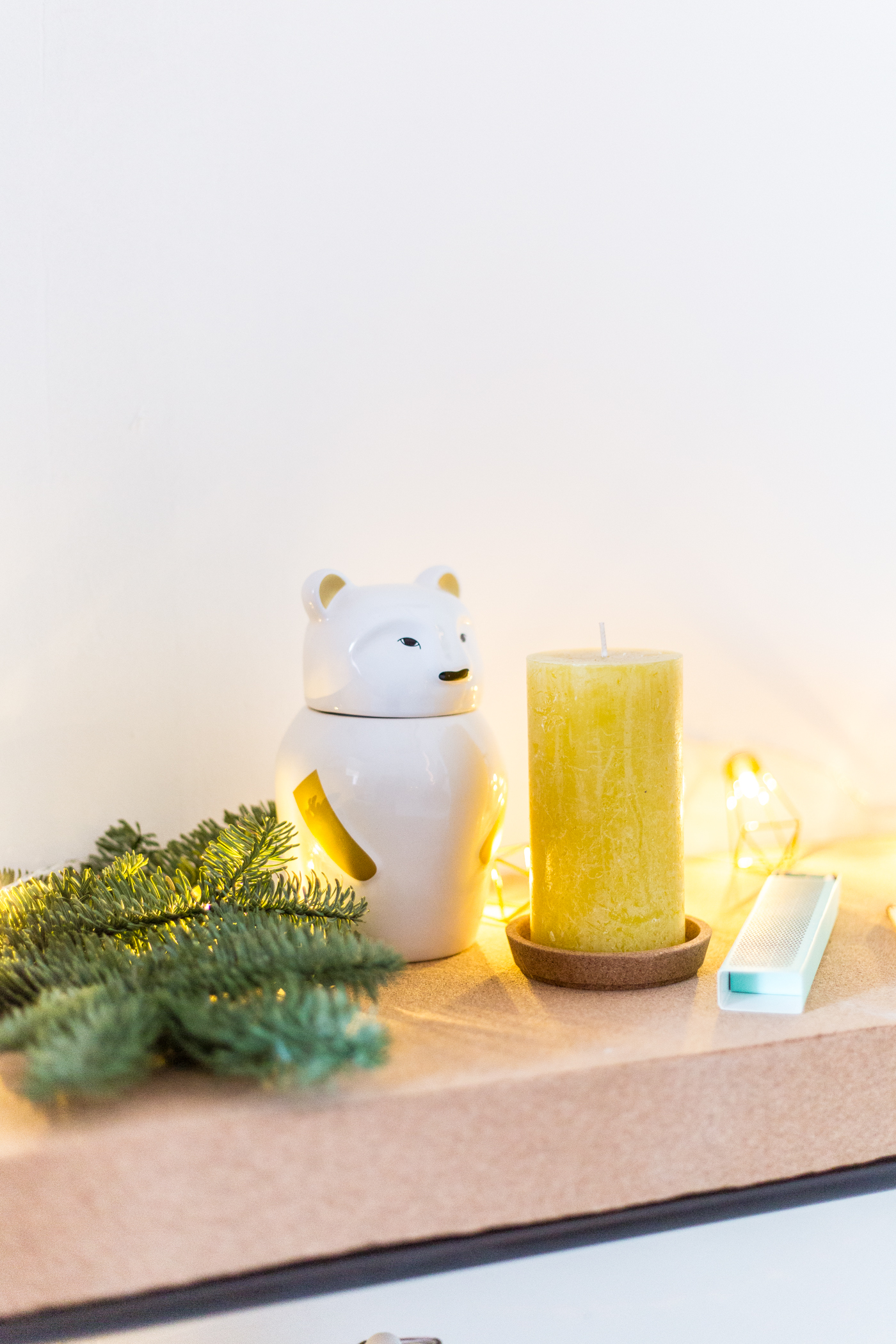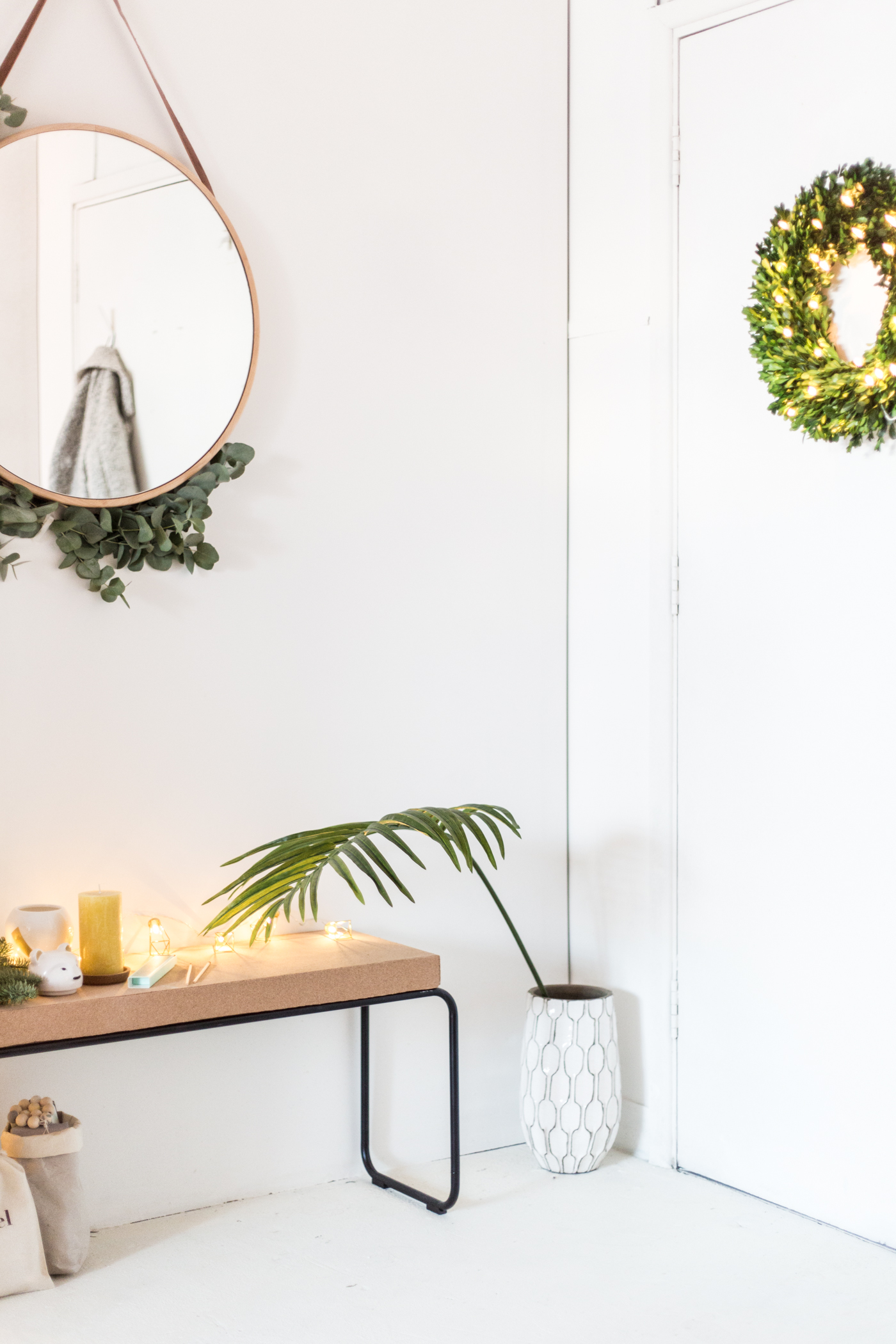 It's a busy time for us all so you might feel overwhelmed by all the decorating. Here are some simple ideas I've used to give my guests a warm welcome that you can easily try in your own home.
Candles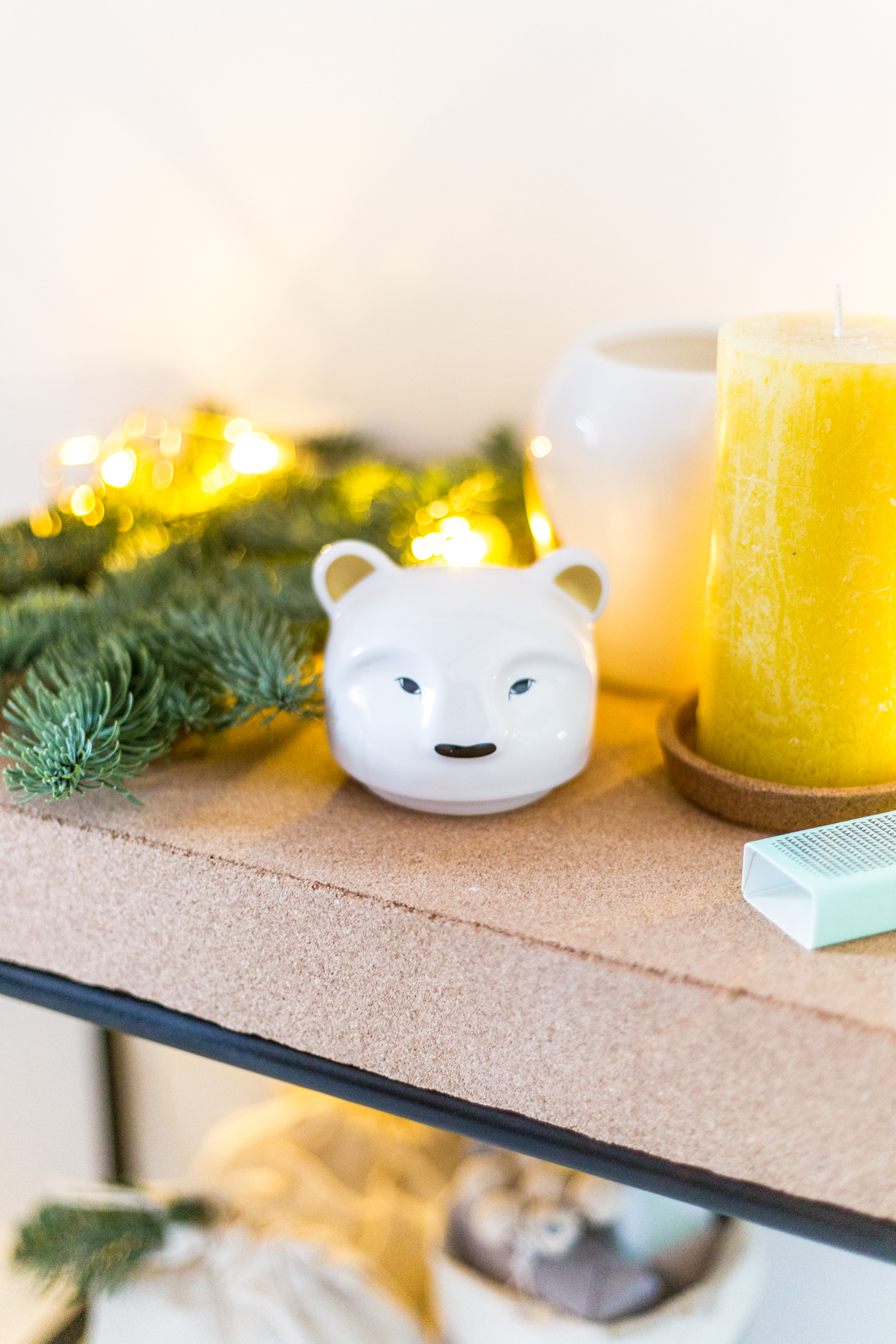 First impressions are everything and that counts for all the senses. Lighting scented candles in the entrance to your home will subtly help your guests feel at home straight away. It especially helps when they come as cute winter woodland creatures! (These are on sale right now so get them while you can!)
I love picking out sweet, spicy scents at this time of year. Basically anything that reminds me of something mulling.. anything mulling! Check out all the West Elm candles here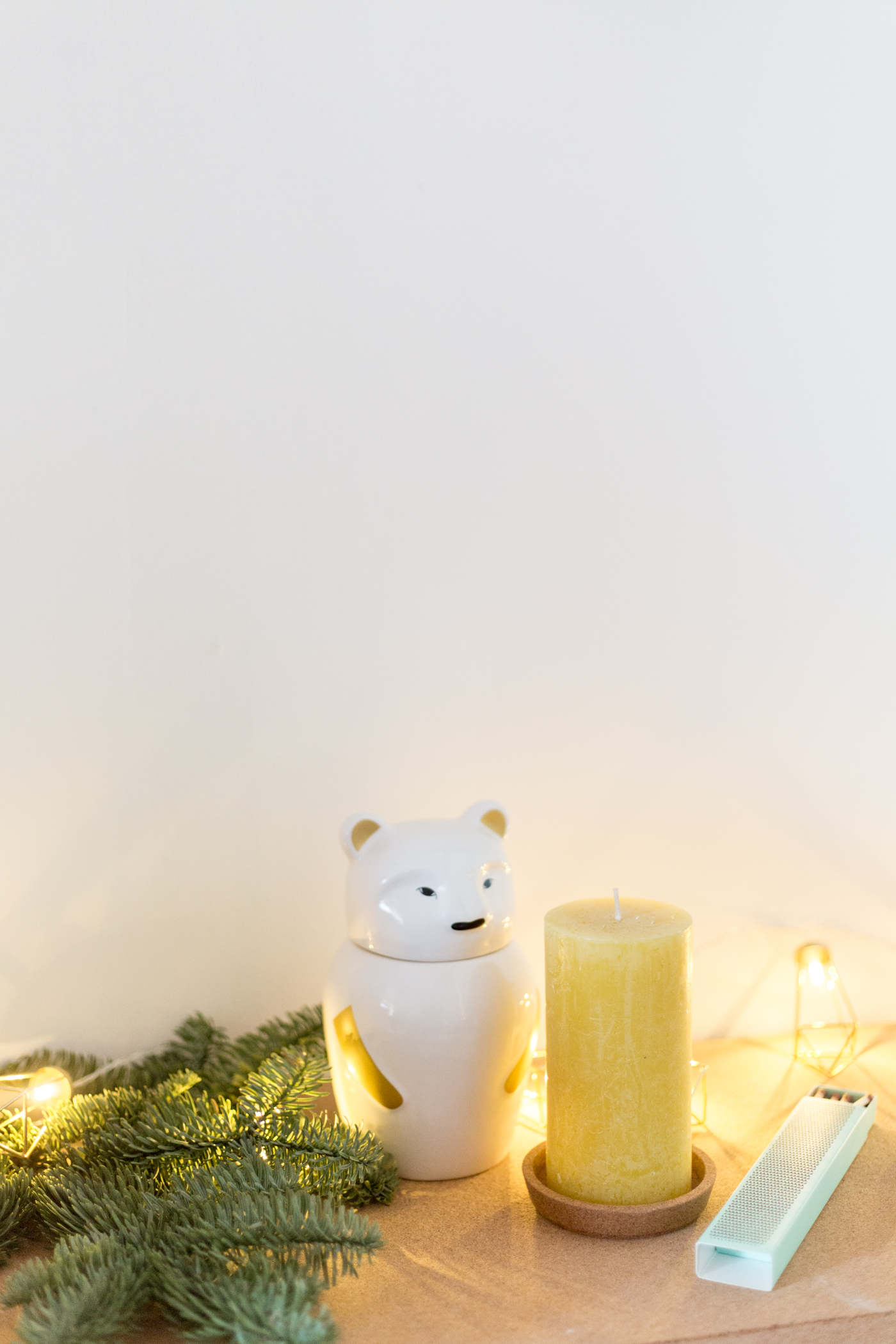 Go Green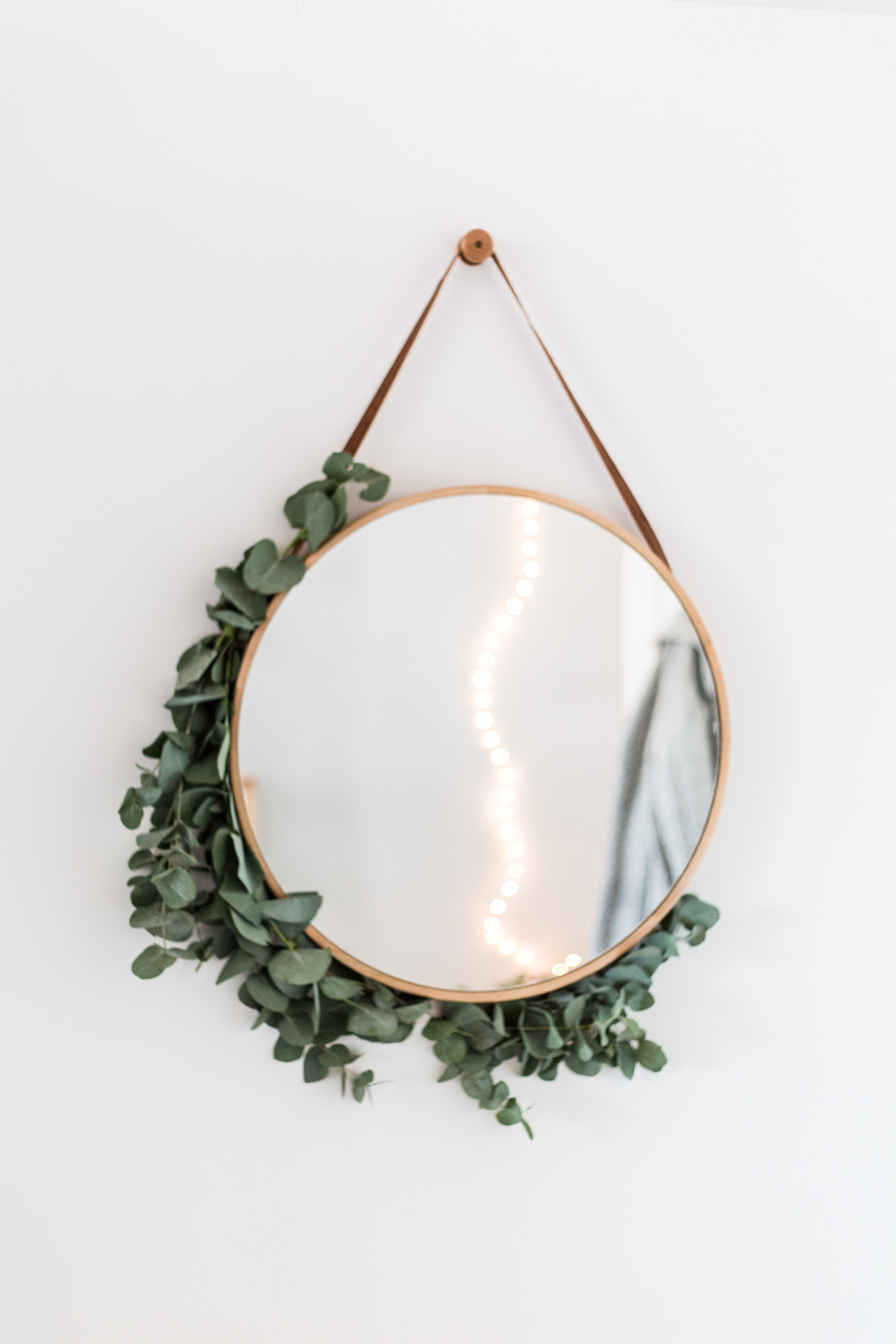 After coming in from the cold nothing is more inviting that lush, green plants. It reminds us of warmer times. I love to add eucalyptus branches to just about everything. I've added some to the wall around my mirror just by taping the branches to the wall. It also makes a great cloche filler as an accent piece and if all else fails, find a basket and fill it up.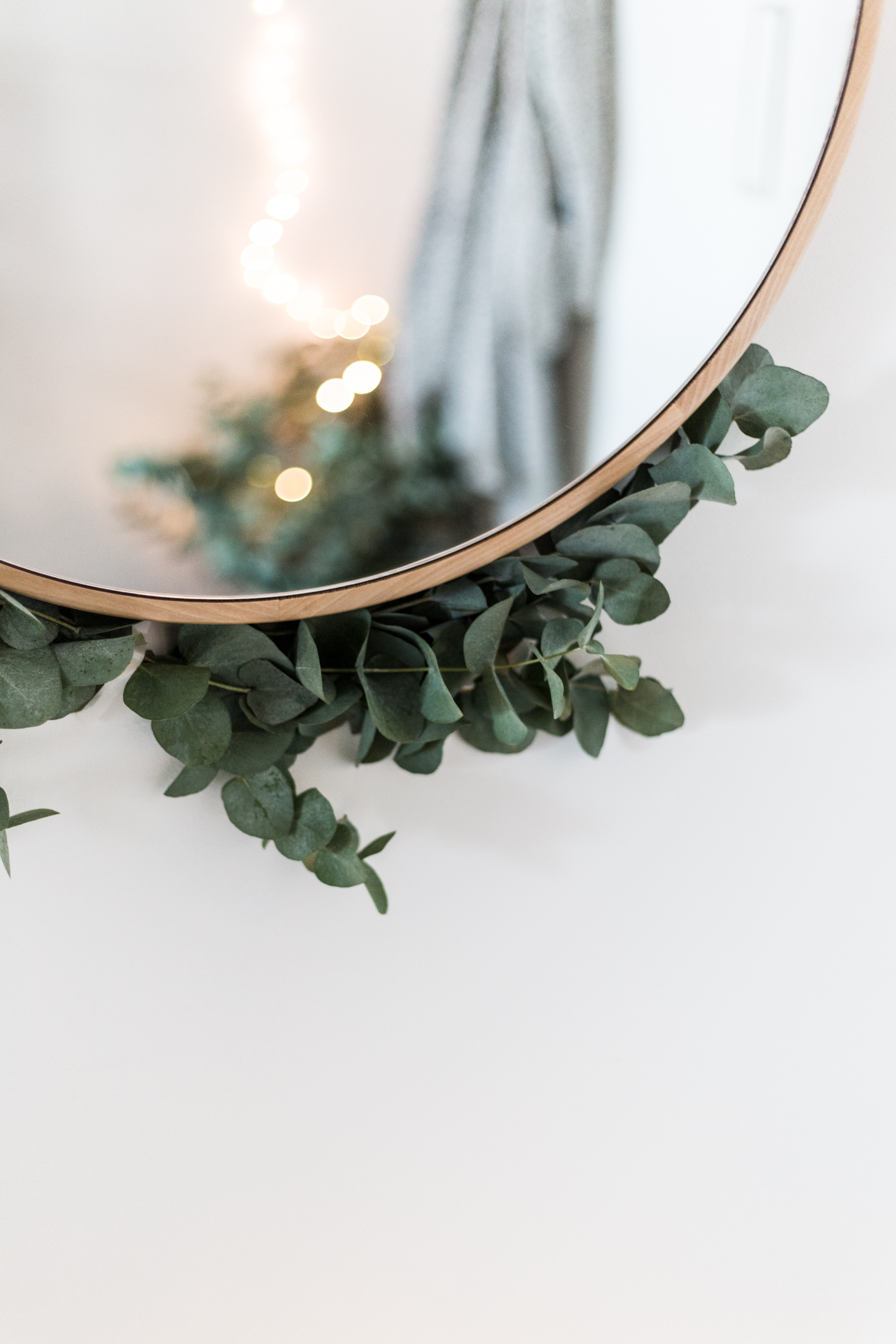 And of course no Christmas party is complete without a wreath. Inside or out this boxwood light up wreath makes our hearts sing all the Christmas songs!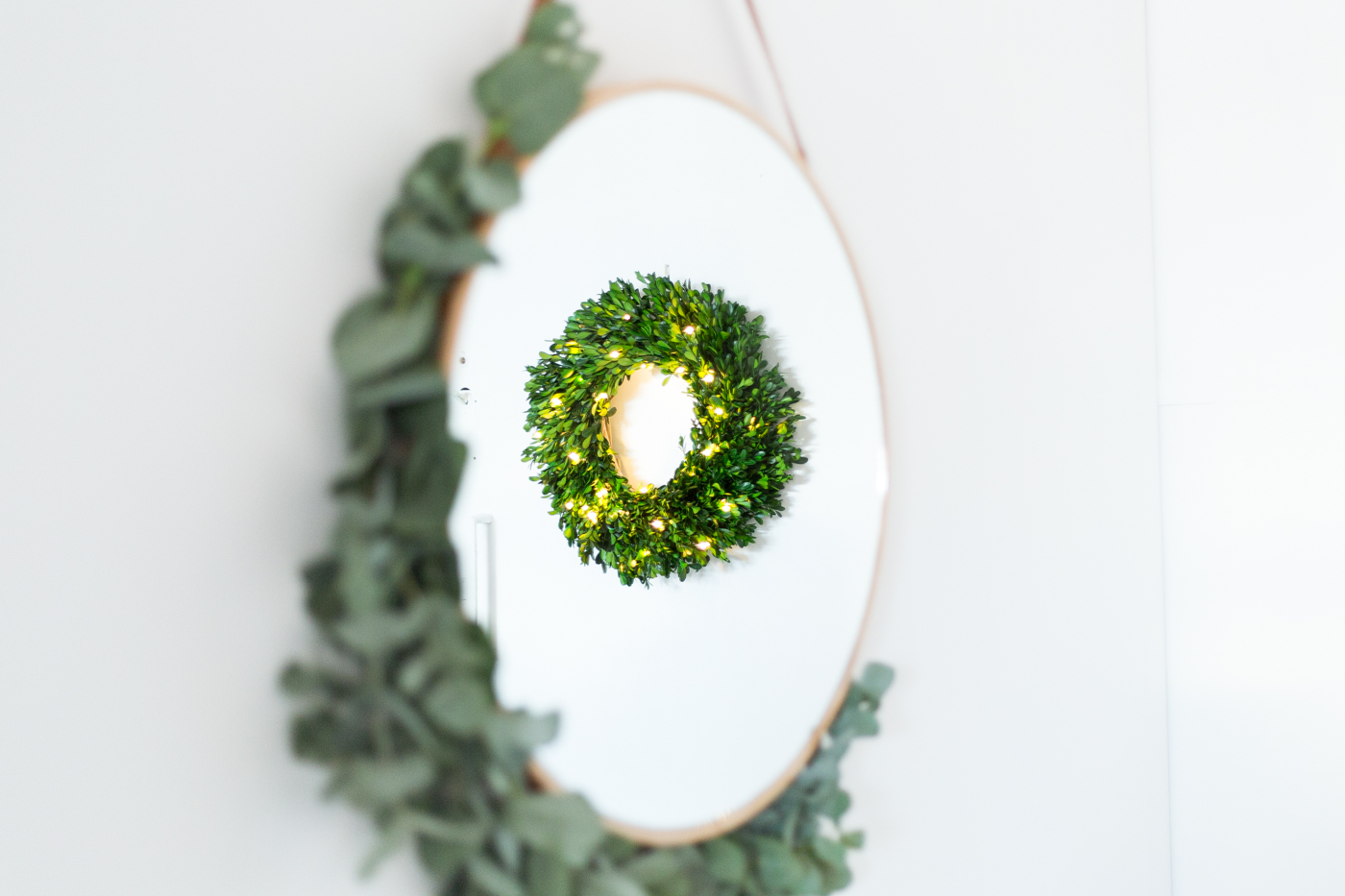 Lighting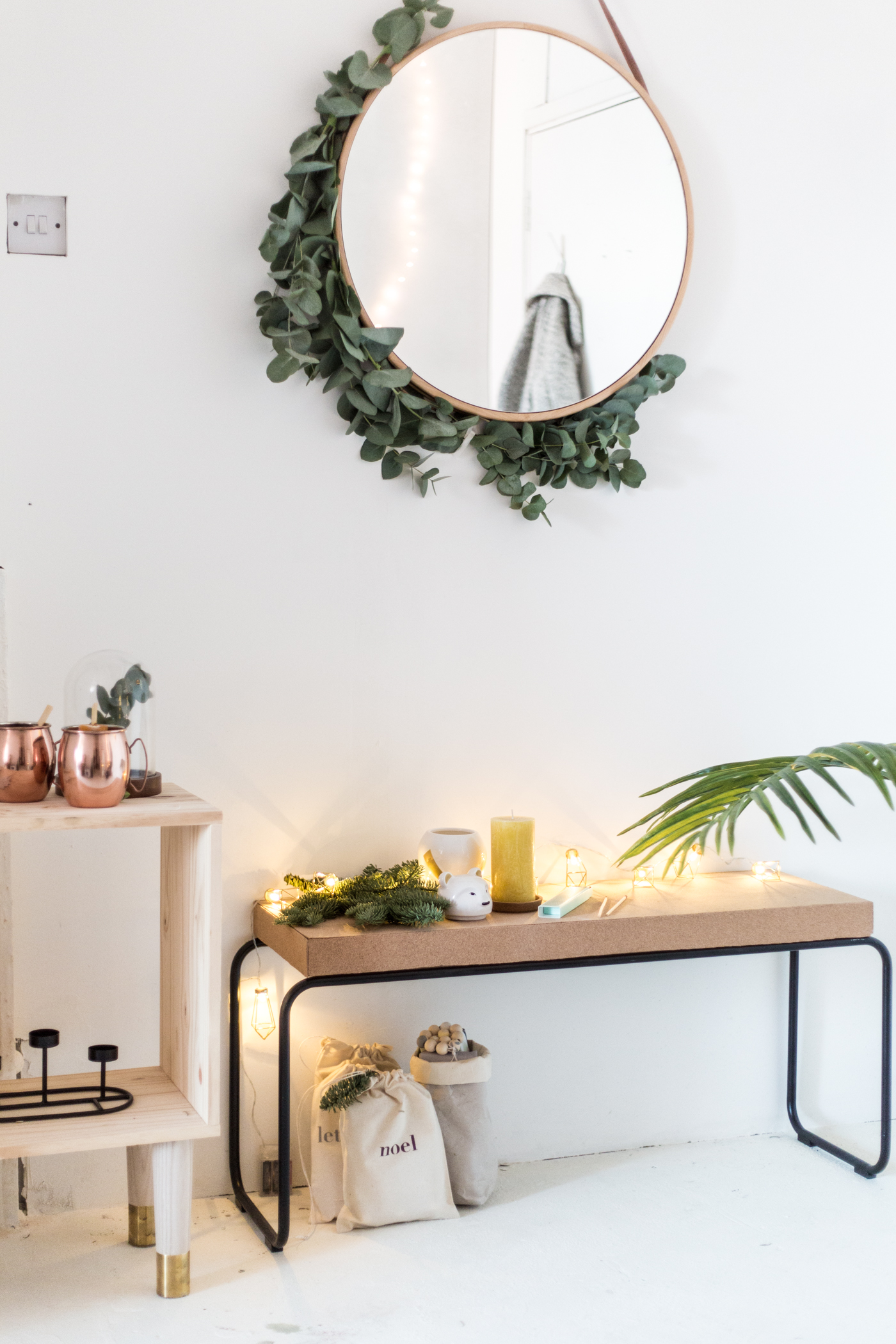 Ideally you want to keep the lighting soft and inviting. Fairy lights are the universal sign for Christmas and well, are expected (at least by me) for any festive party. The more the better! I love bright white LEDs that just seem to twinkle anywhere you place them but it's also nice to have warmer lights add more of a glow, especially when they come in these diamond, geometric cages.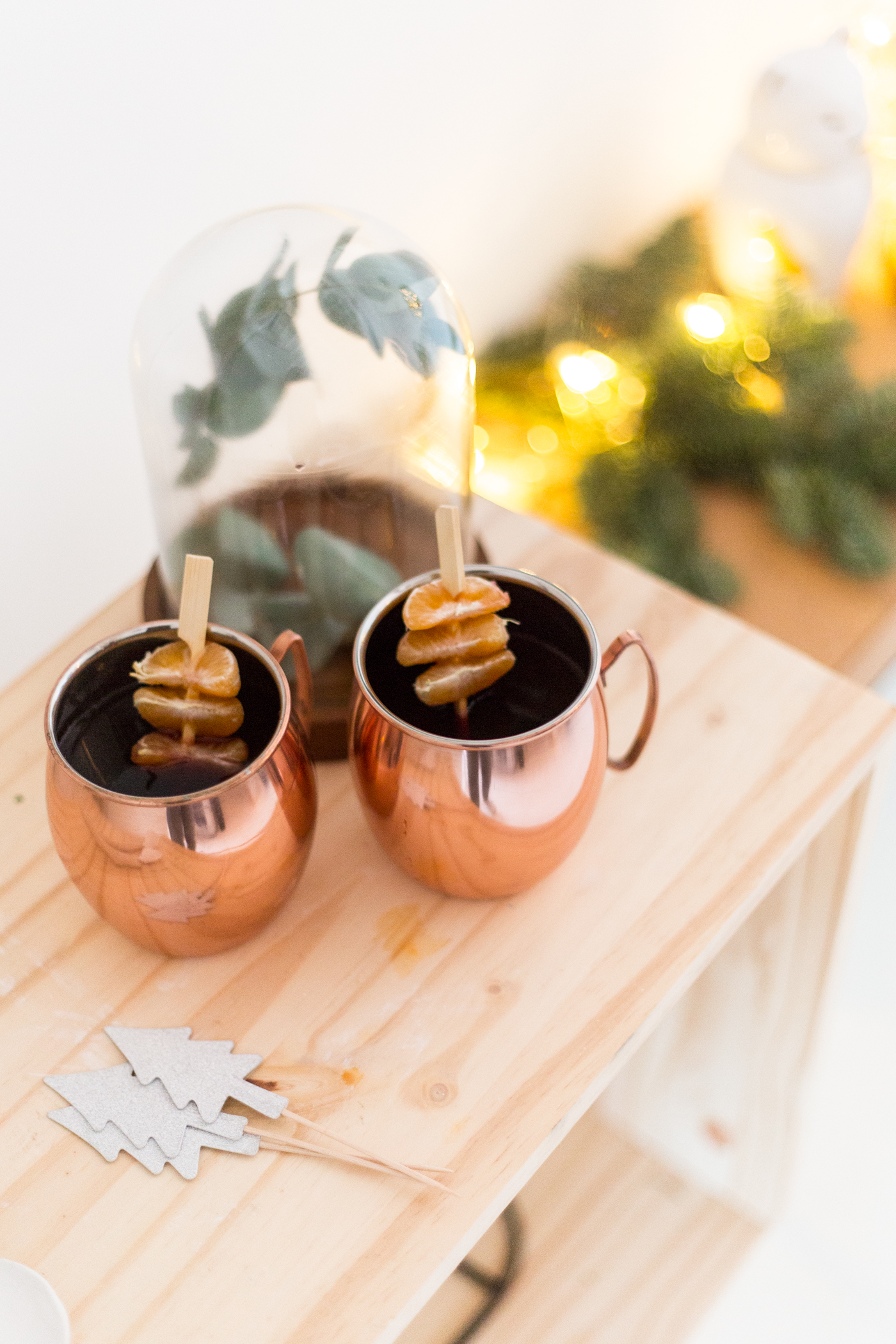 Welcome Drinks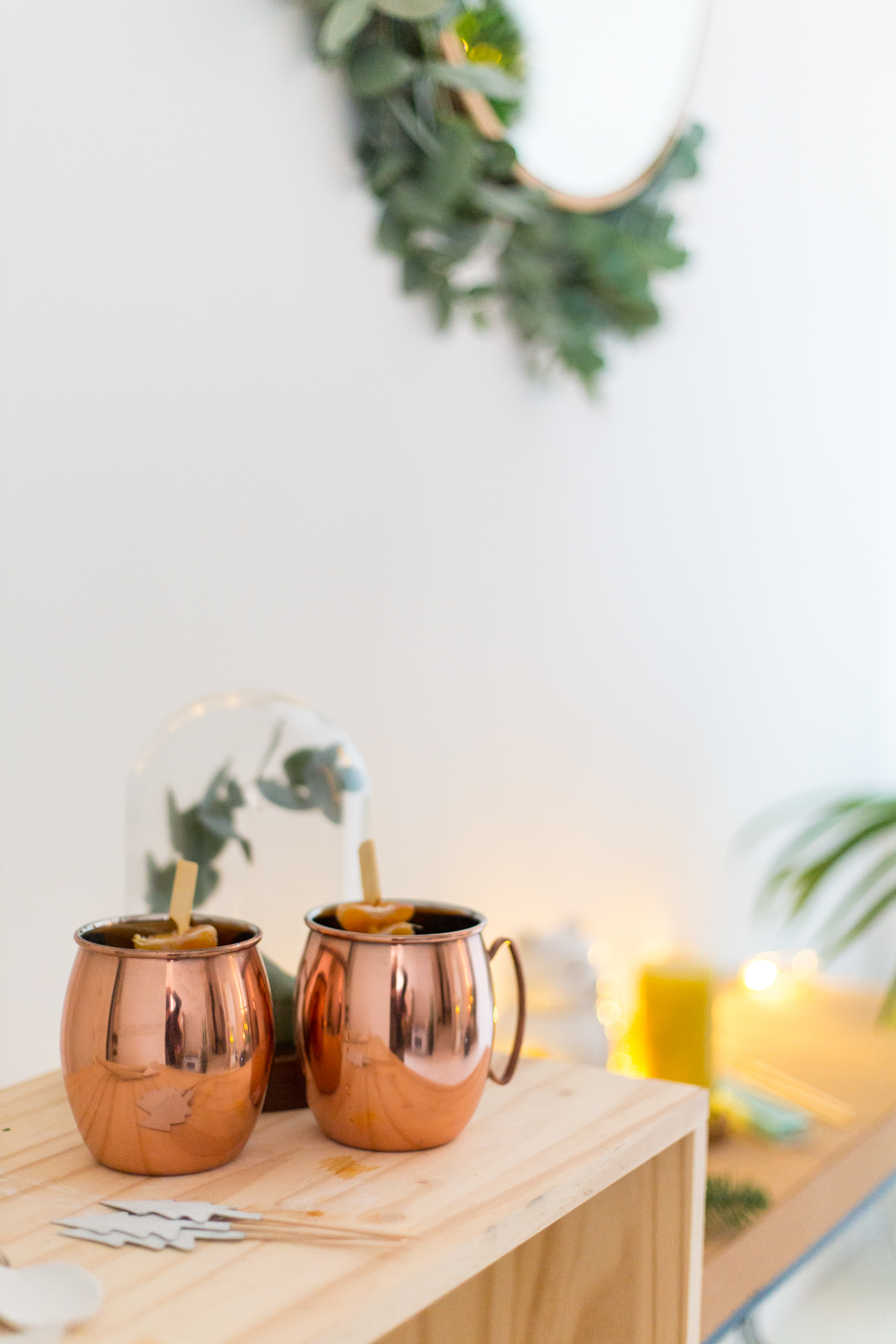 After heading out into the cold in order to travel to your party, make it immediately worth their while with a warm mulled wine the second they get in the door. I know this is all I need! In fact, I just went to a friends party in which she kept mulled wine warm in her slow cooker to serve as we arrived. Definitely the best winter welcome to a party.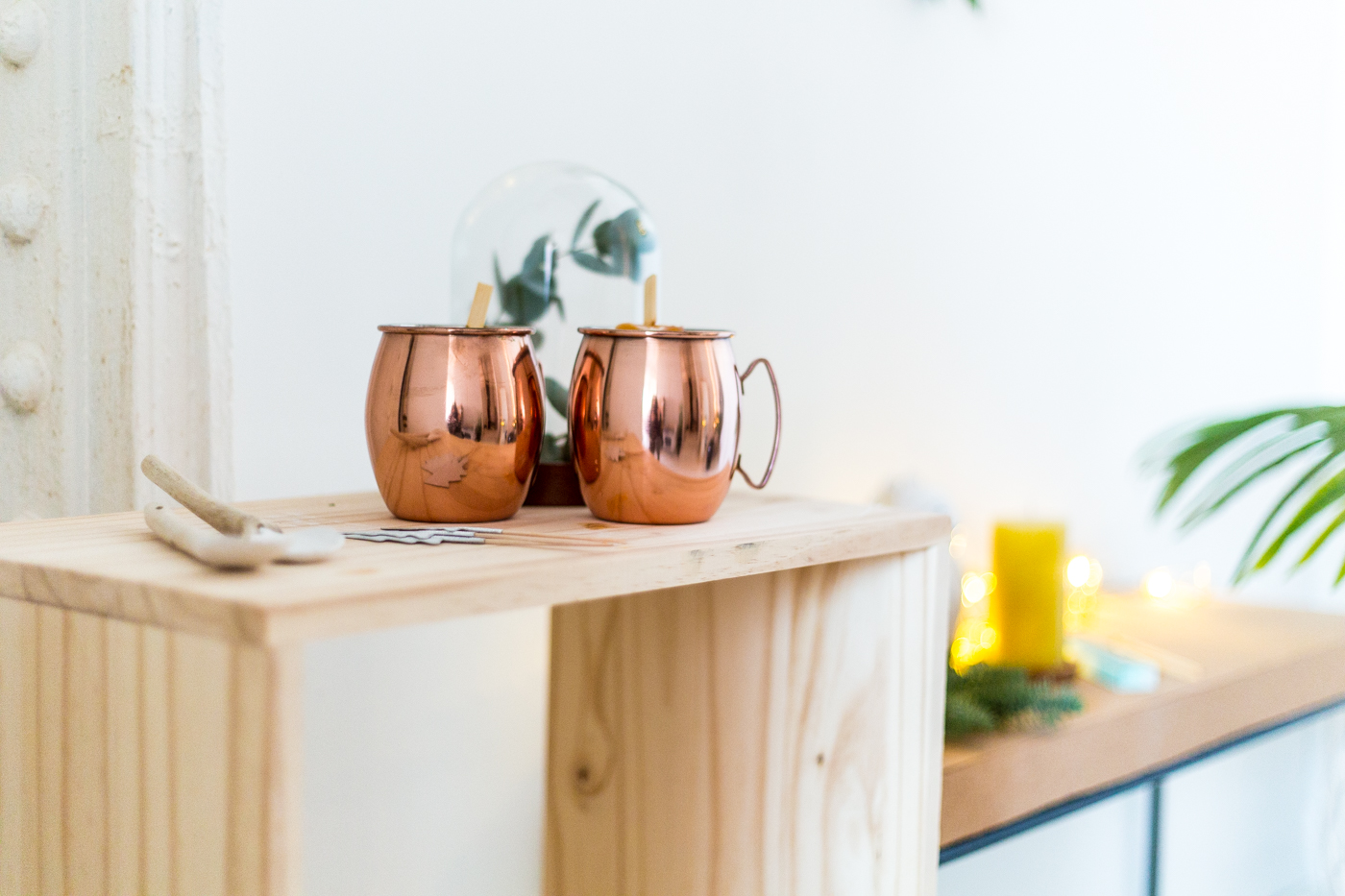 Keep the wine warm in these copper Moscow Mule mugs. You can even create a mulled wine station and let you guests add fruit and spices to their own drinks!
Additional products:
Honeycomb Vase (on sale) | Faux Palm Leaf | DIY Box Side Table | DIY Cork Bench | DIY Paint Printed Gift Bags | DIY Paper Sacks | DIY Clay and Driftwood Spoons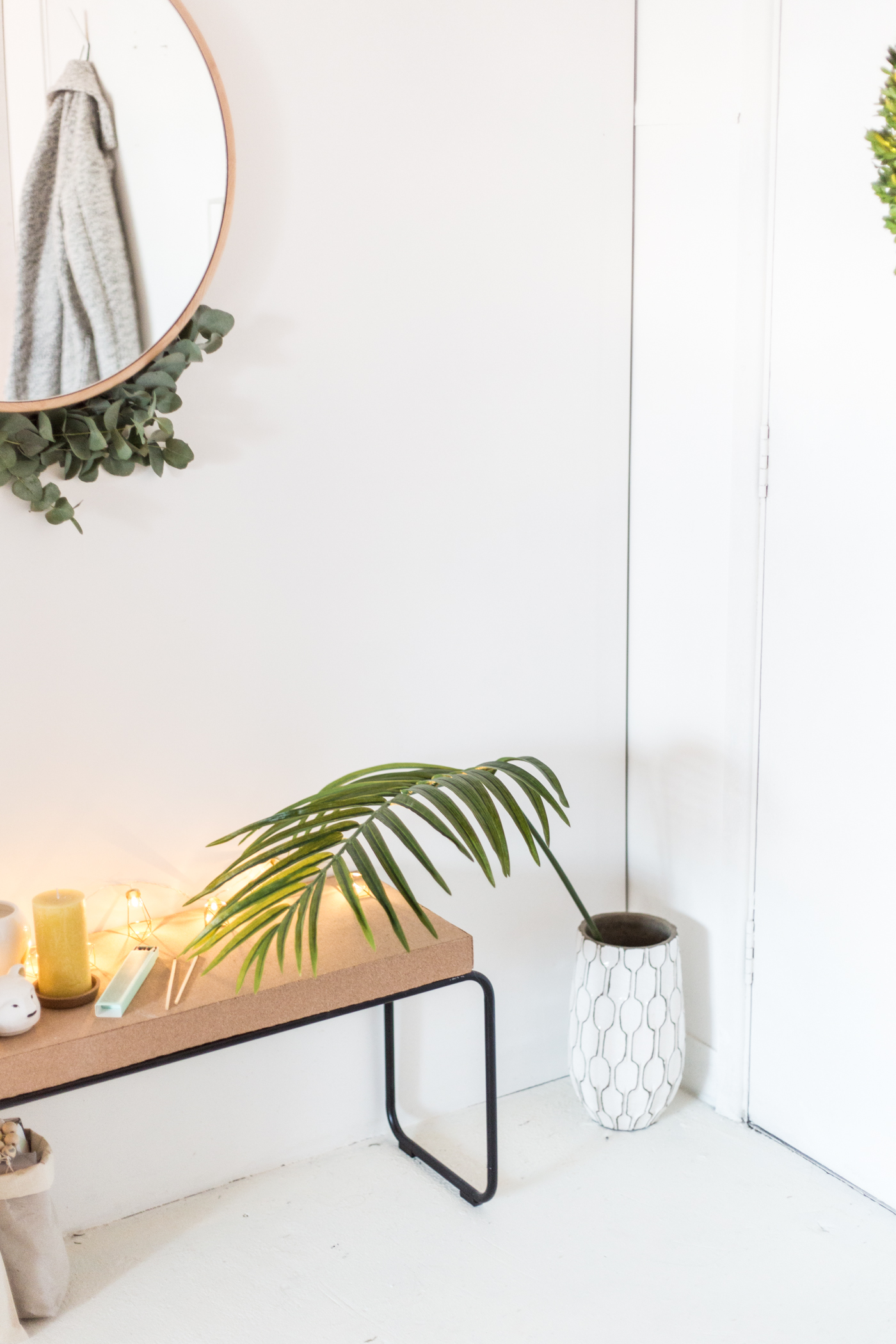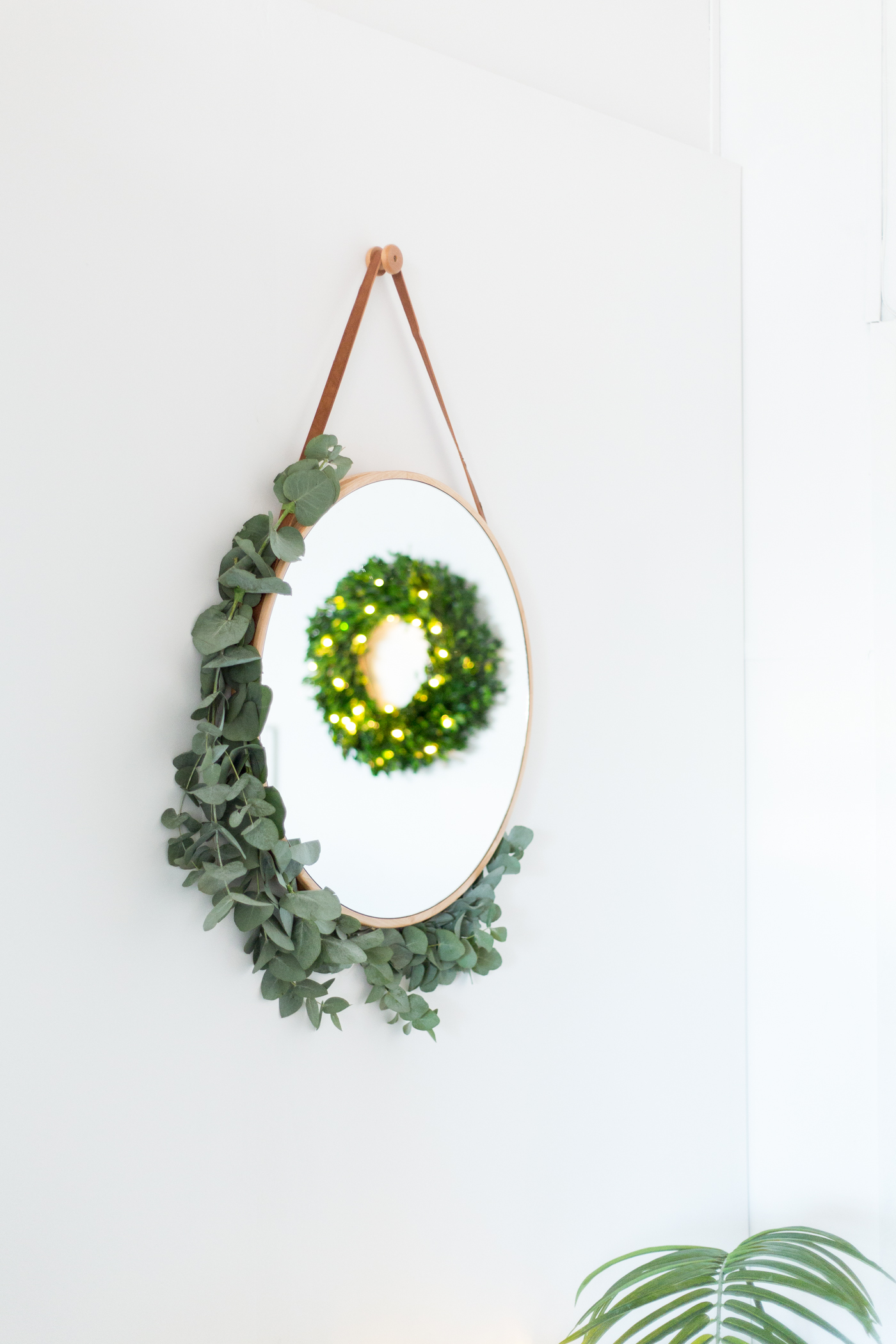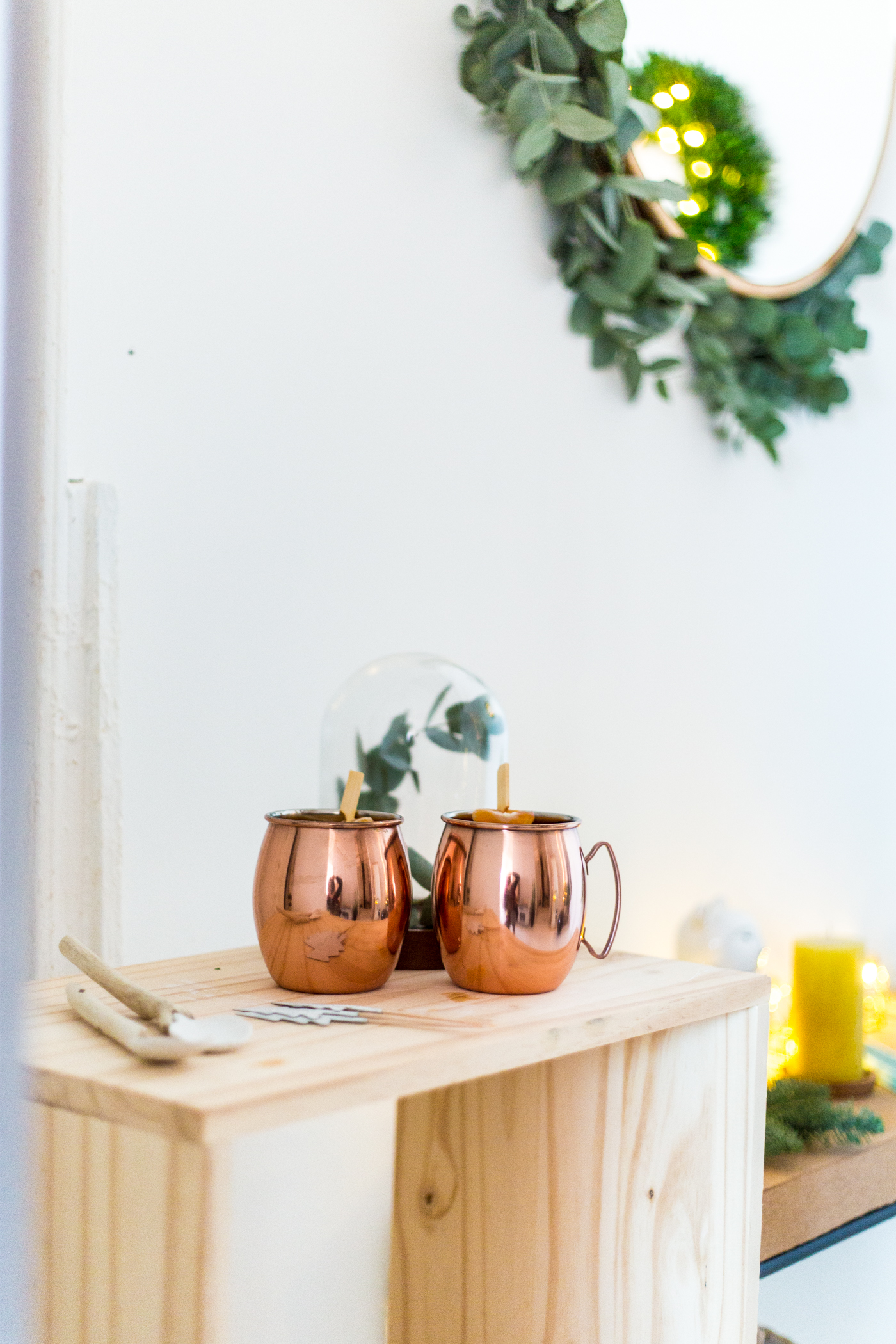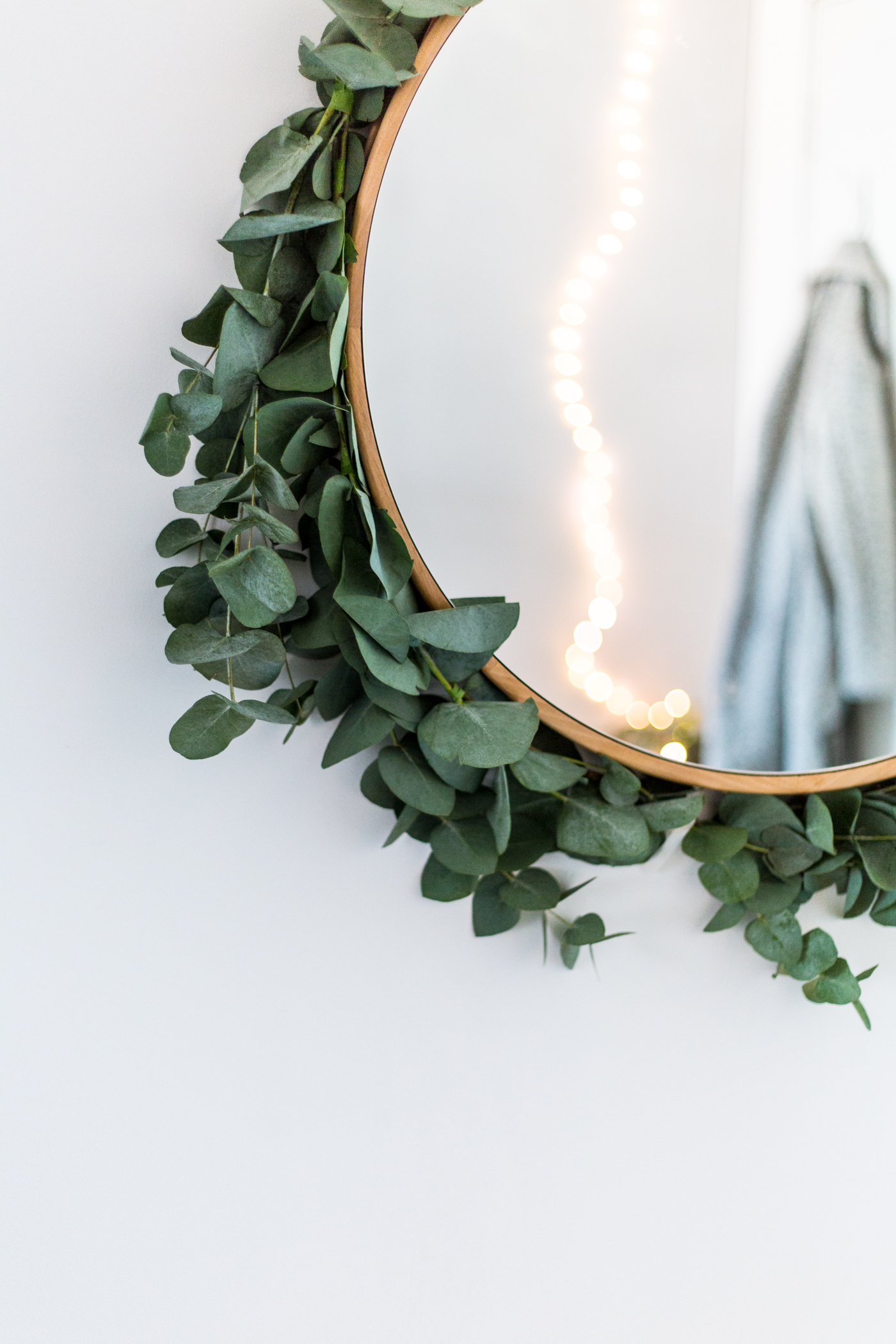 This post was written in collaboration with West Elm. Thank you for supporting the brands that support Fall For DIY