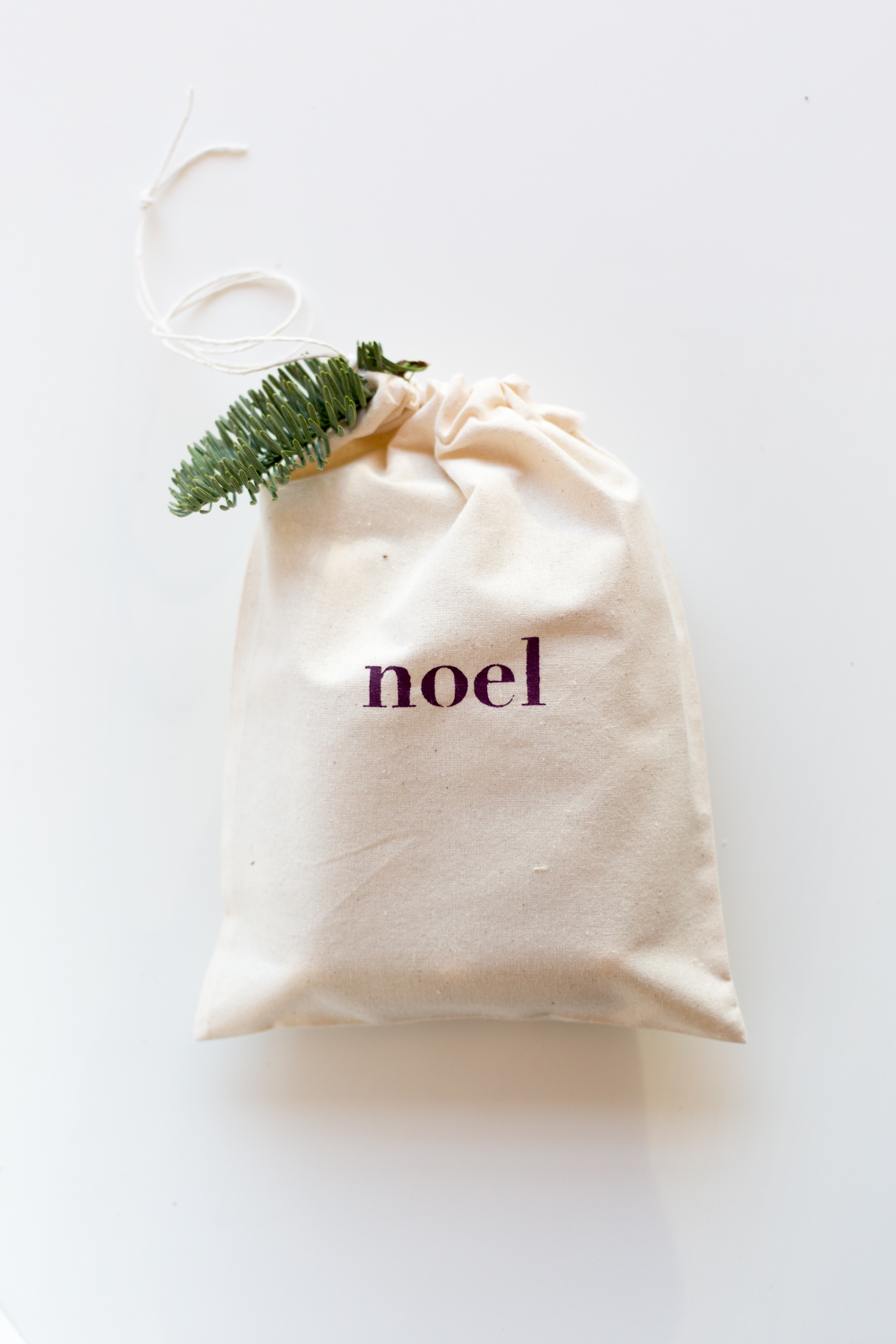 Today is the 12th and final day in our 12 Shades of Christmas collaboration with Dulux UK. I really hope you've enjoyed seeing just how many different things you can make with only a tester pot of paint. If you've missed any of the last 12 posts we've rounded them up here on this page. Hop over and Pin it for later!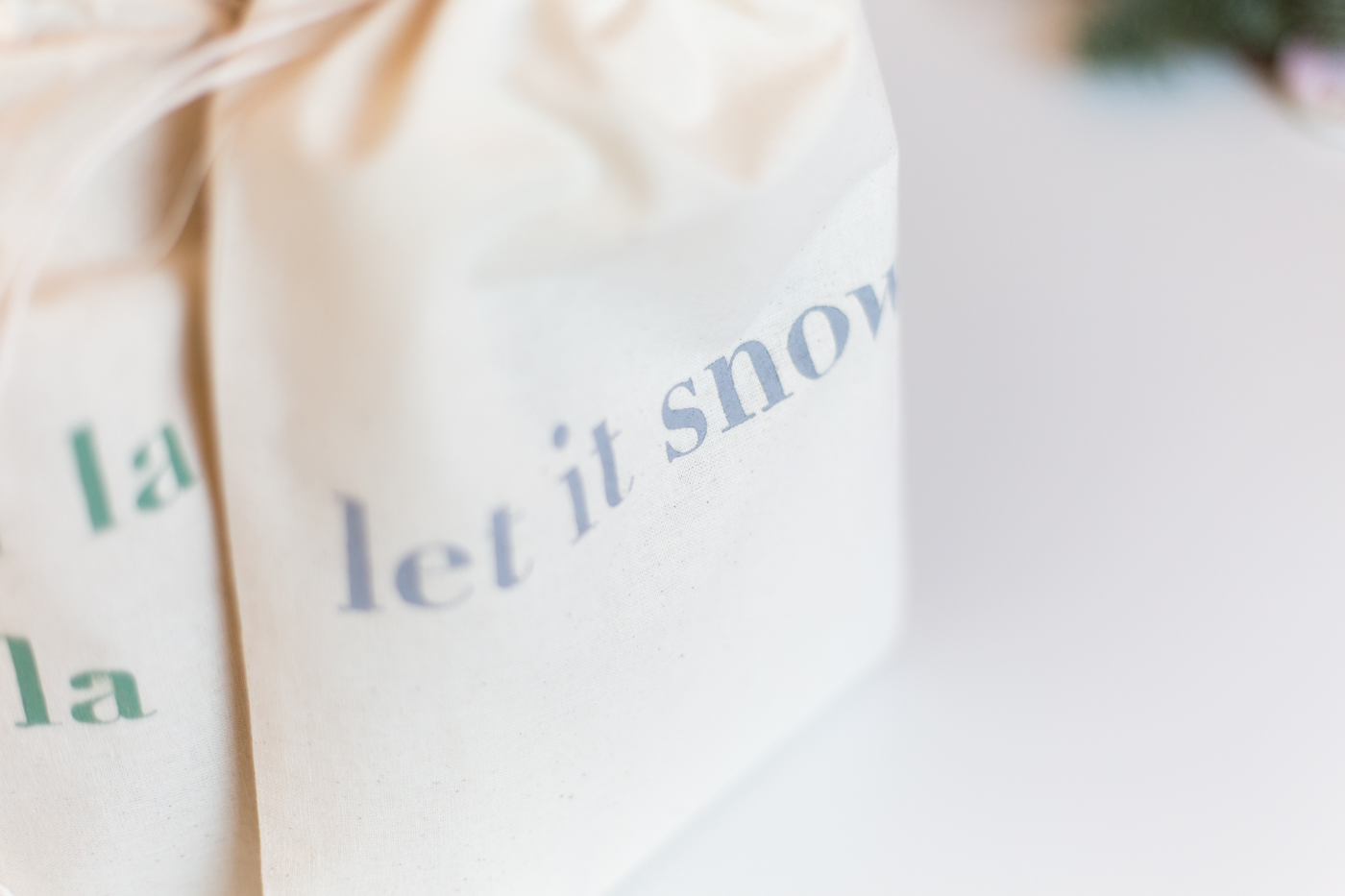 For our final tutorial I wanted to show you how you can easily stencil letters onto fabric with a Dulux tester paint. You don't even need to thin the paint or mix with a fabric medium. It works just fine on its own!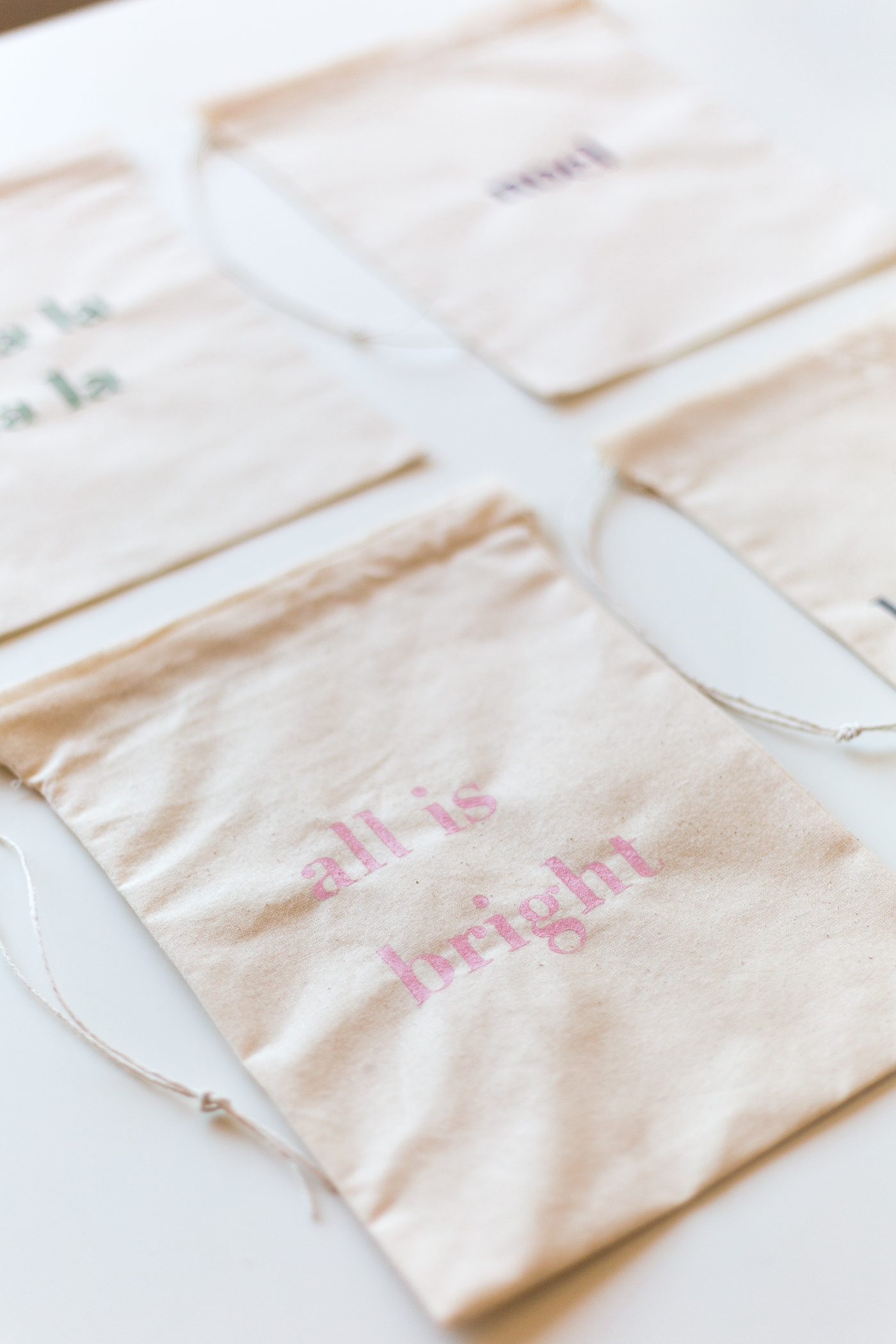 I actually make my own stencils with my Silhouette. This comes in pretty useful for a range of different things. If you plan to make lots it is well worth the investment. But if not you can cut the stencil out of adhesive vinyl with a craft knife or use letter stencils.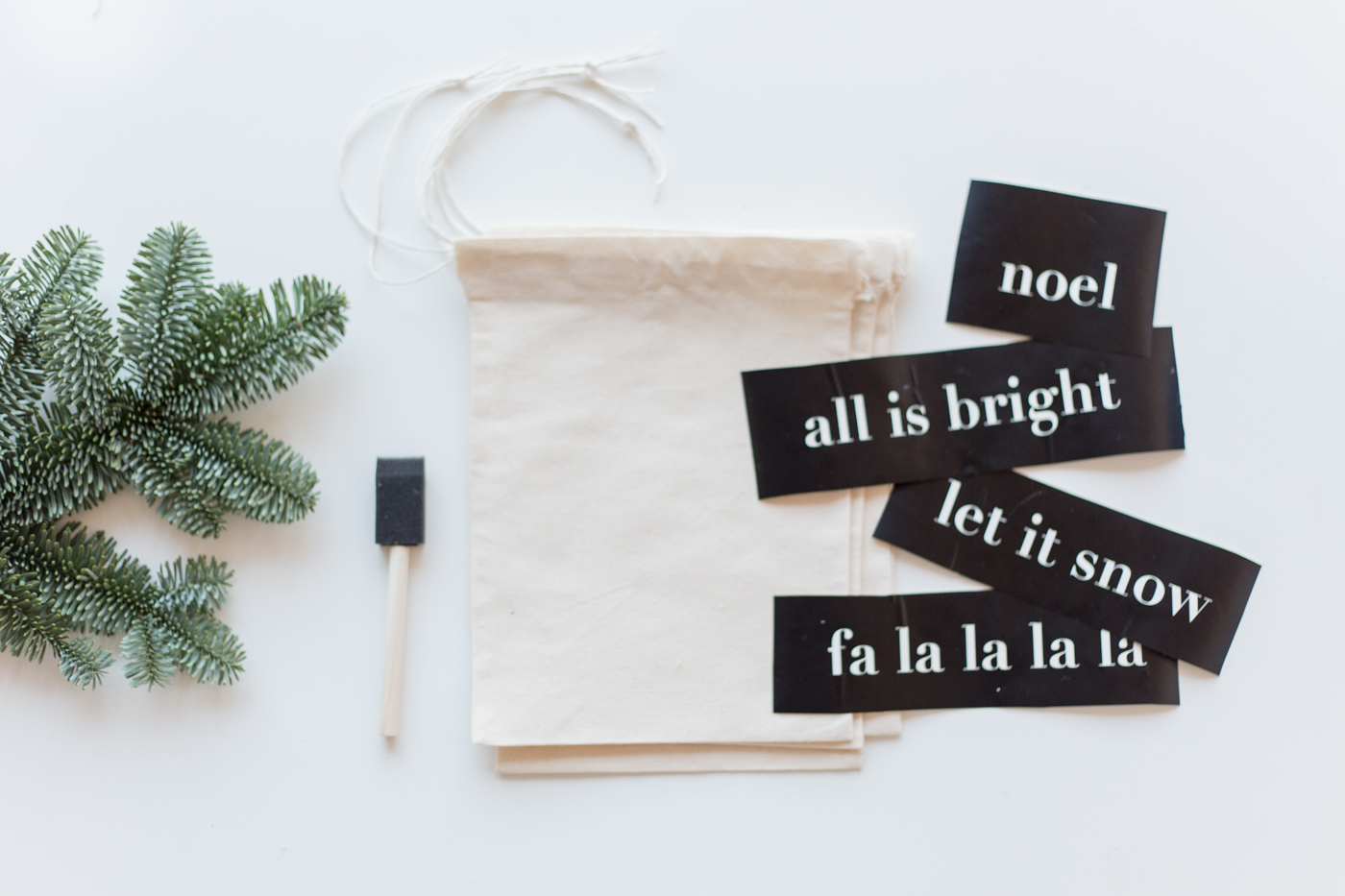 Materials
Drawstring bags
Vinyl or letter stencils
Sponge dabber
Instructions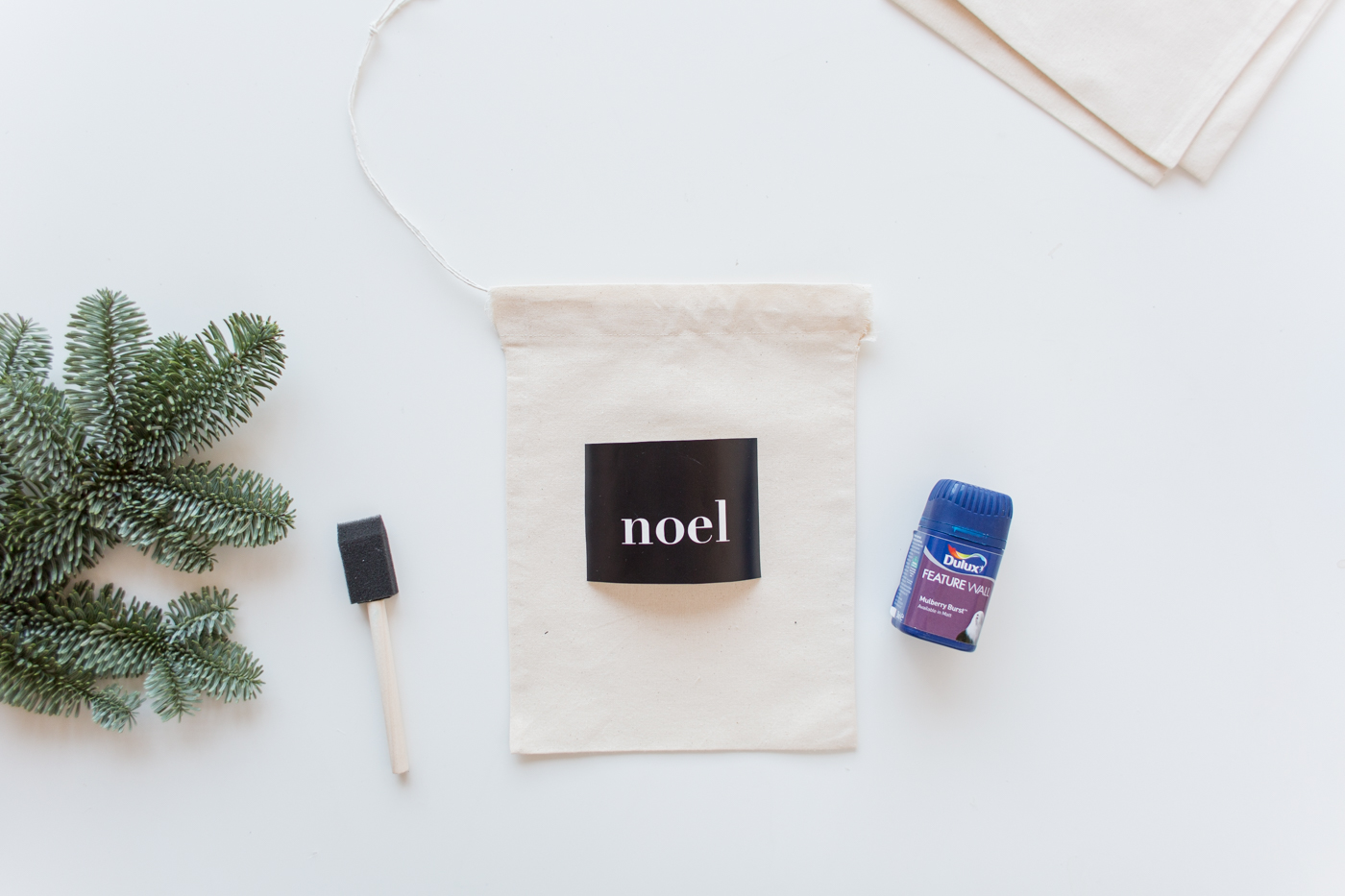 1. Insert a piece of scrap paper into the bag to stop the paint seeping through. Lay it on a flat surface with the side you want to paint onto facing up.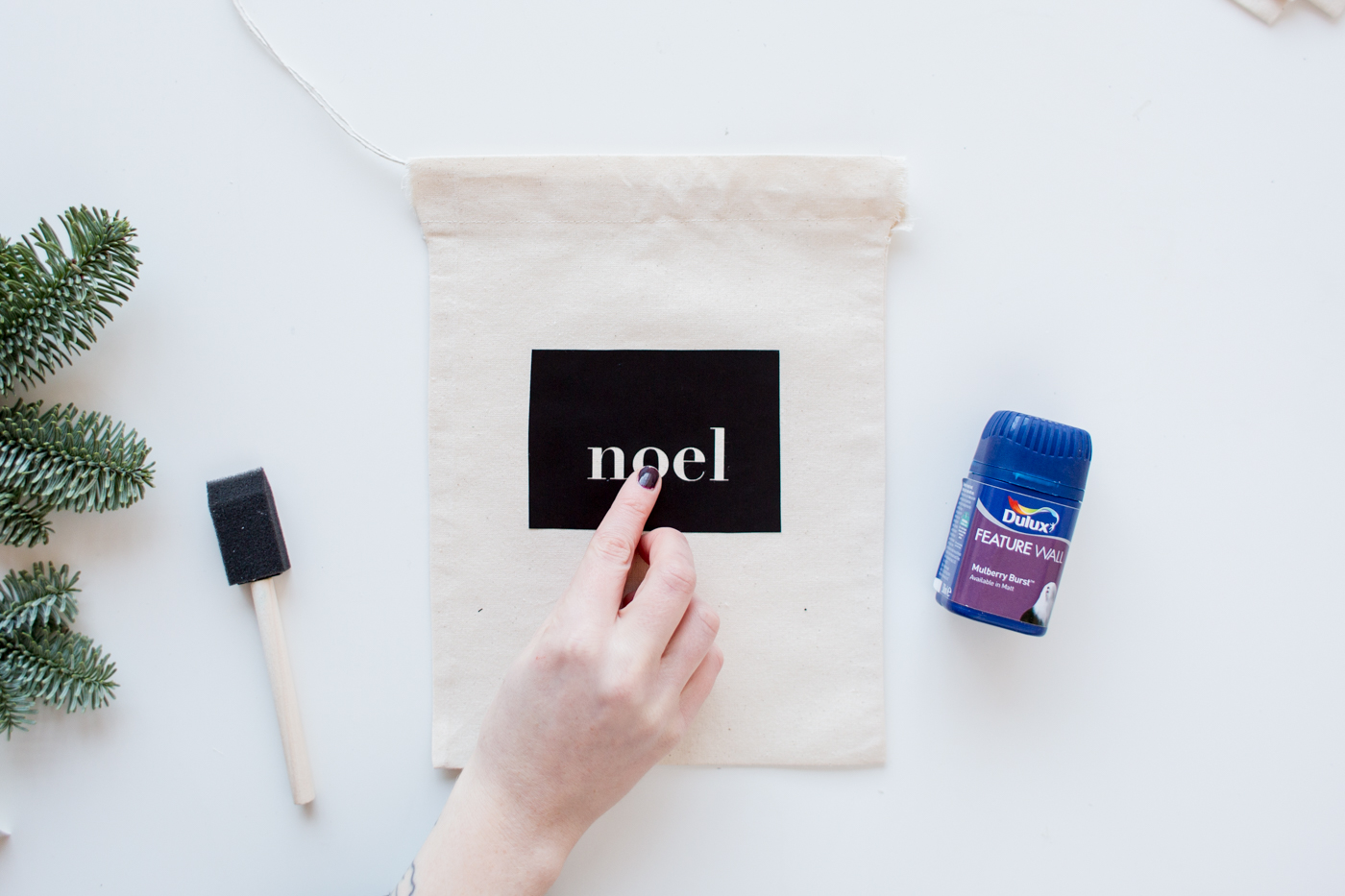 2. Lay your stencil in place. I prefer adhesive stencils when you're working with fabric as it helps to stop the paint from bleeding out underneath the stencil.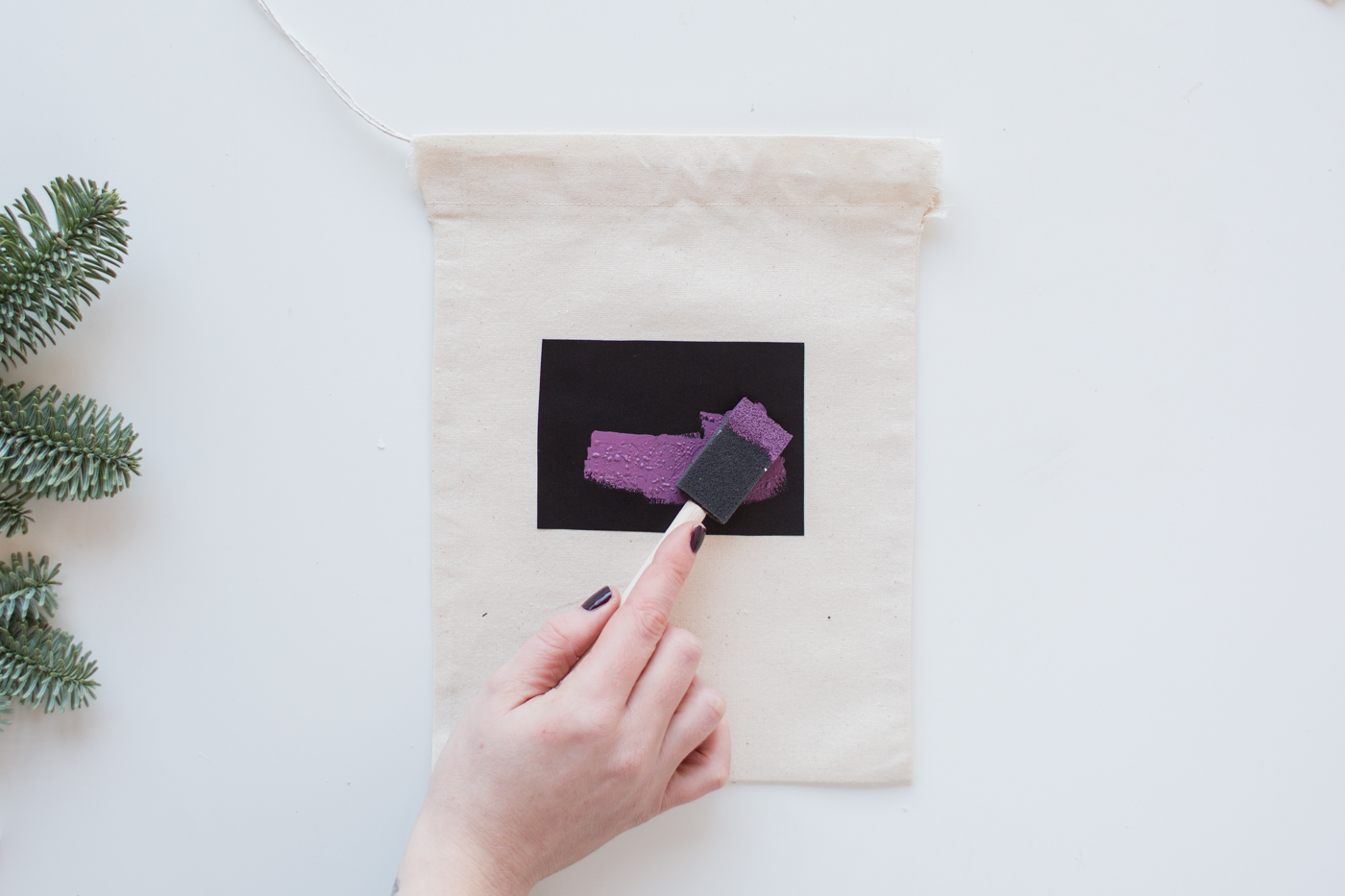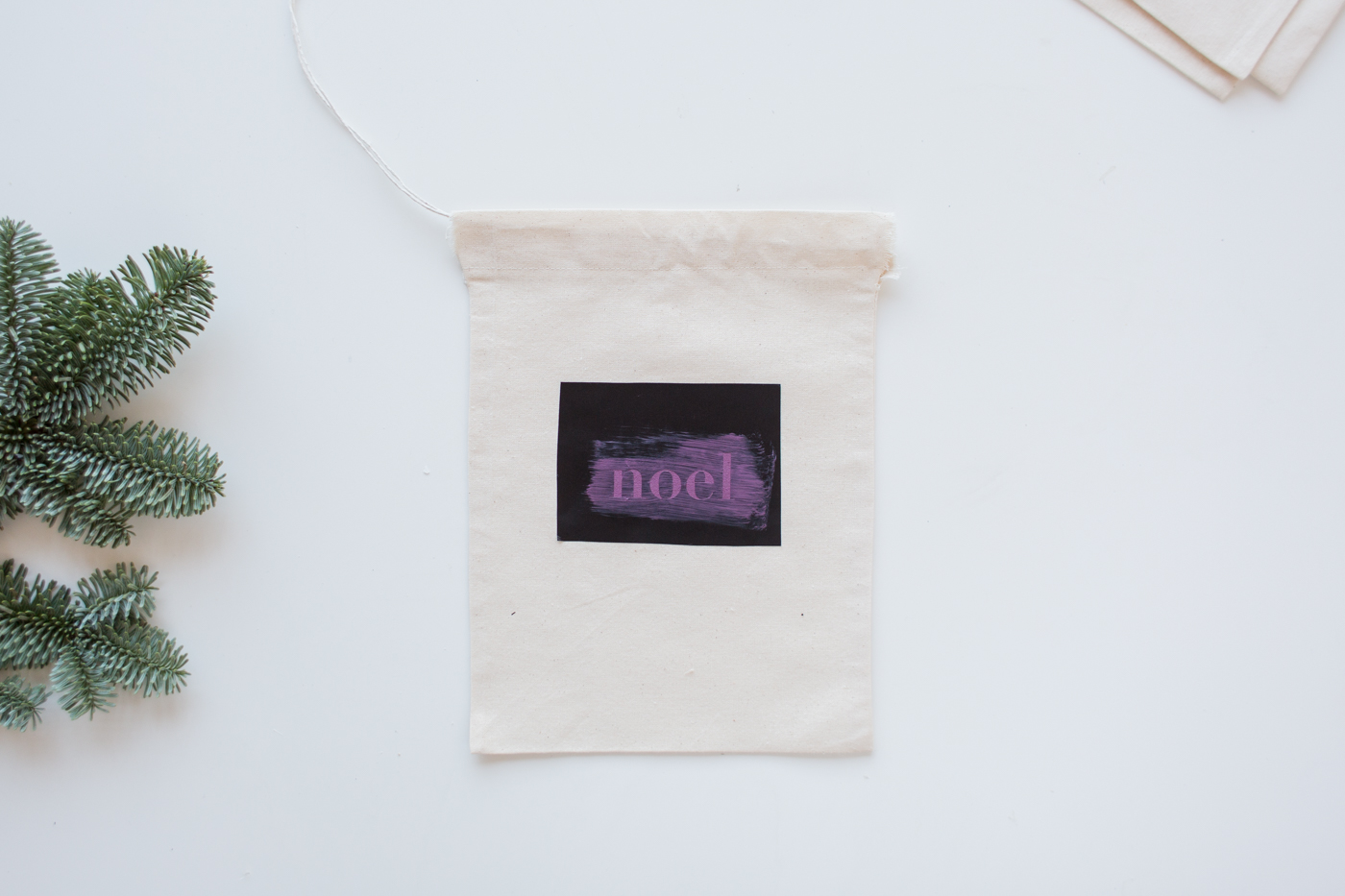 3. With small amounts of paint on your sponge dab over the open areas of the stencil until you have even coverage.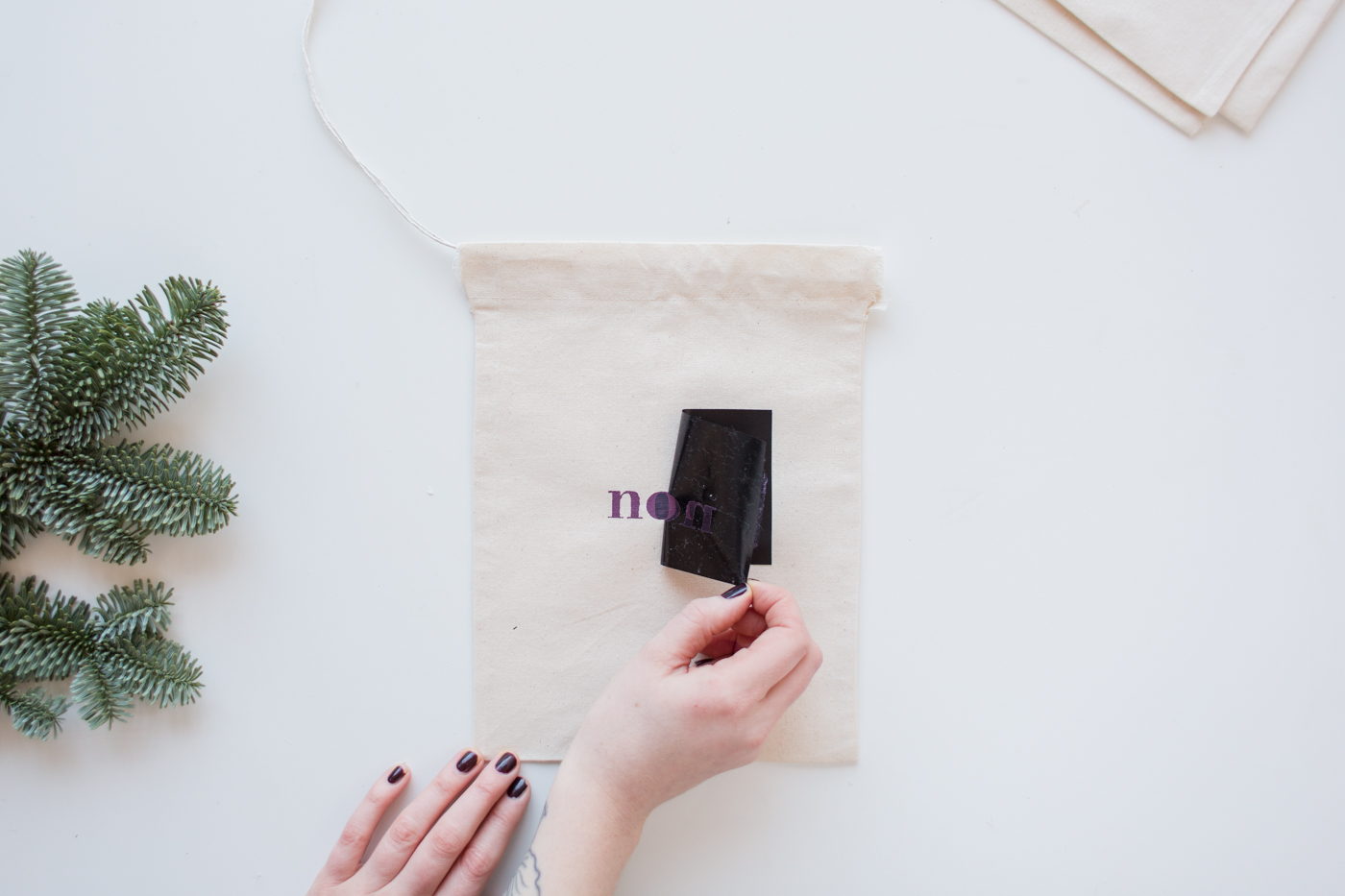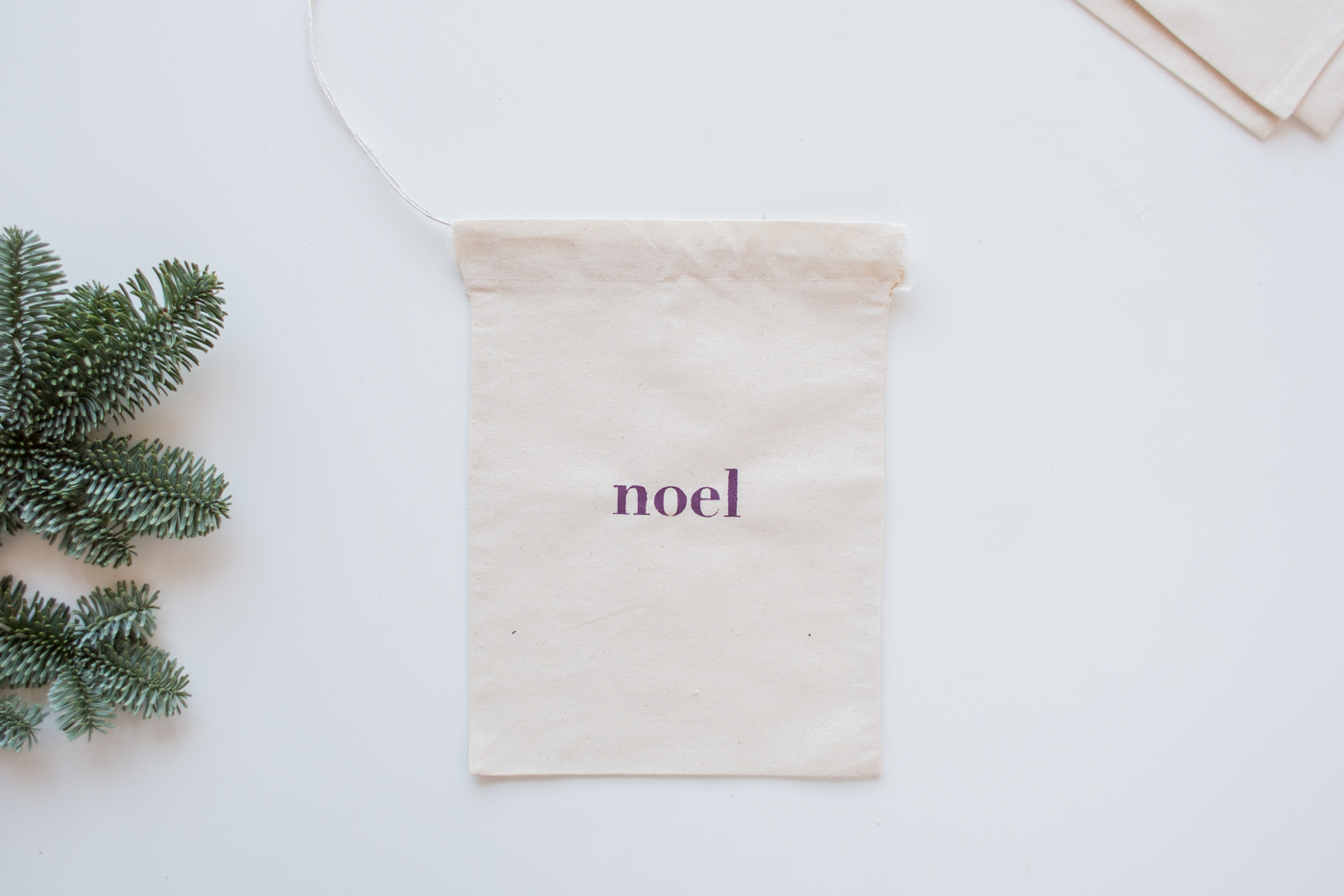 4. Leave the paint to dry before peeling back the stencil.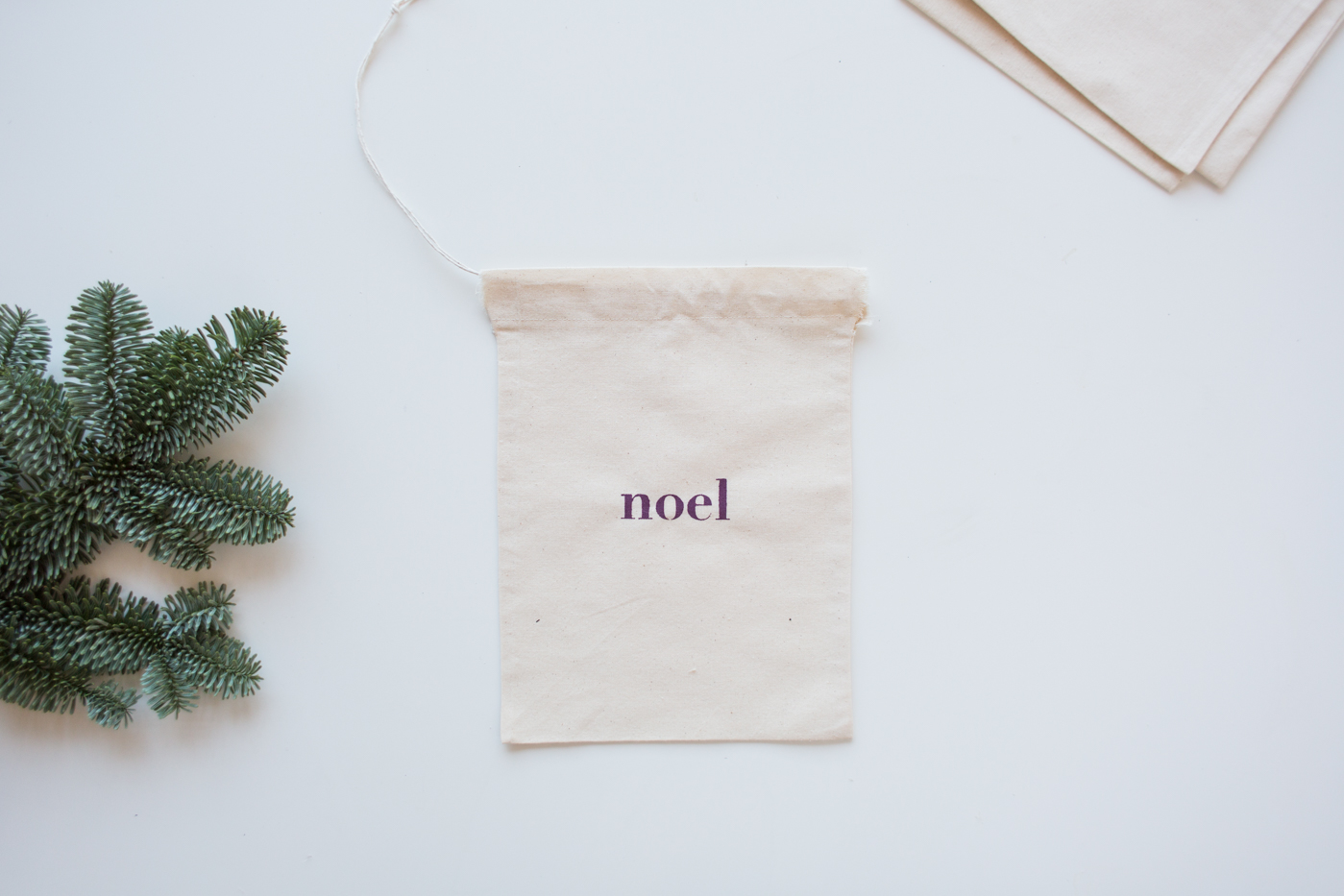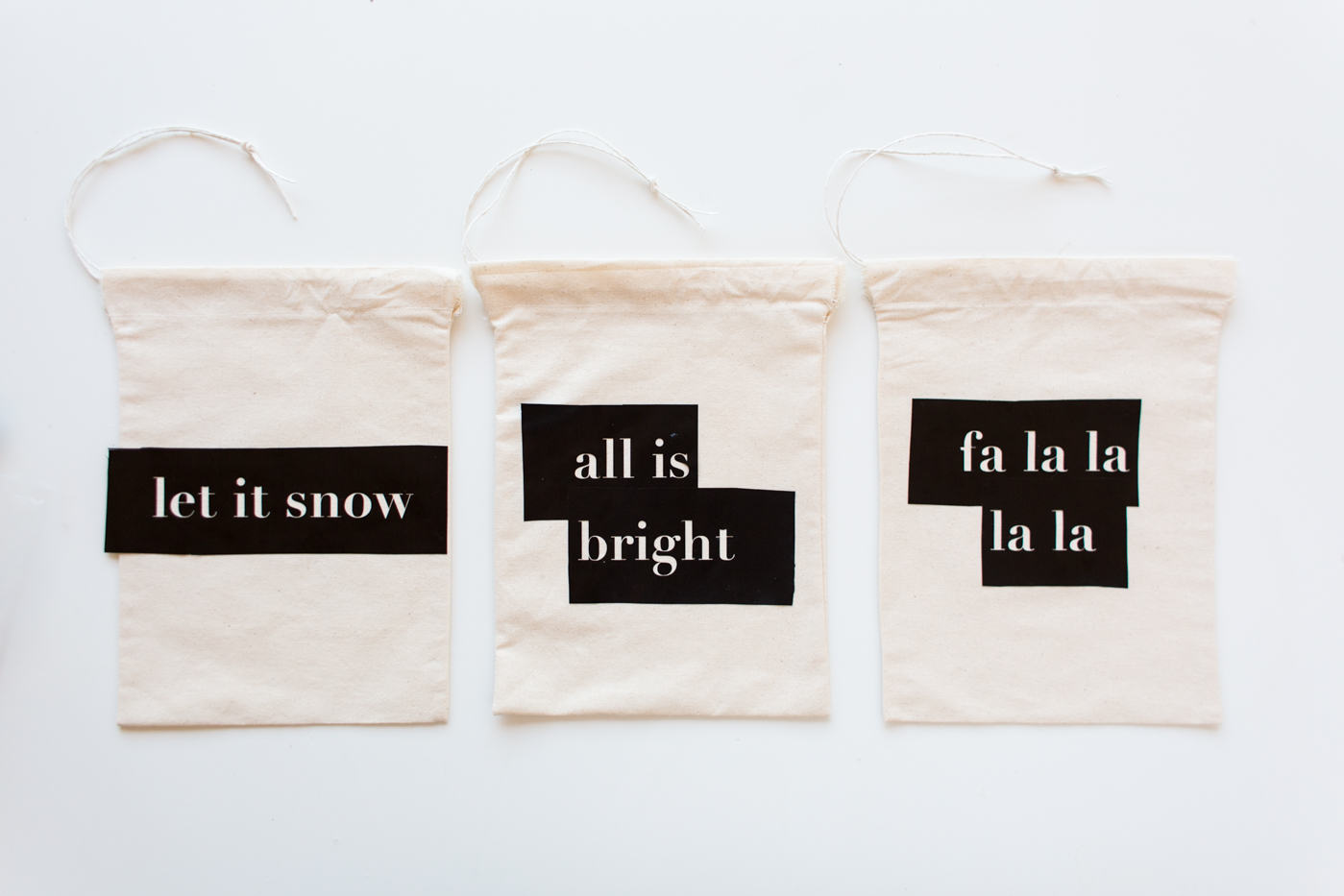 Now just take the paper out and put your gift in! You can personalise the phrases or words to make them ideal for your giftee. Put that imagination to good use and then show us on Instagram using the tag #12ShadesofChristmas!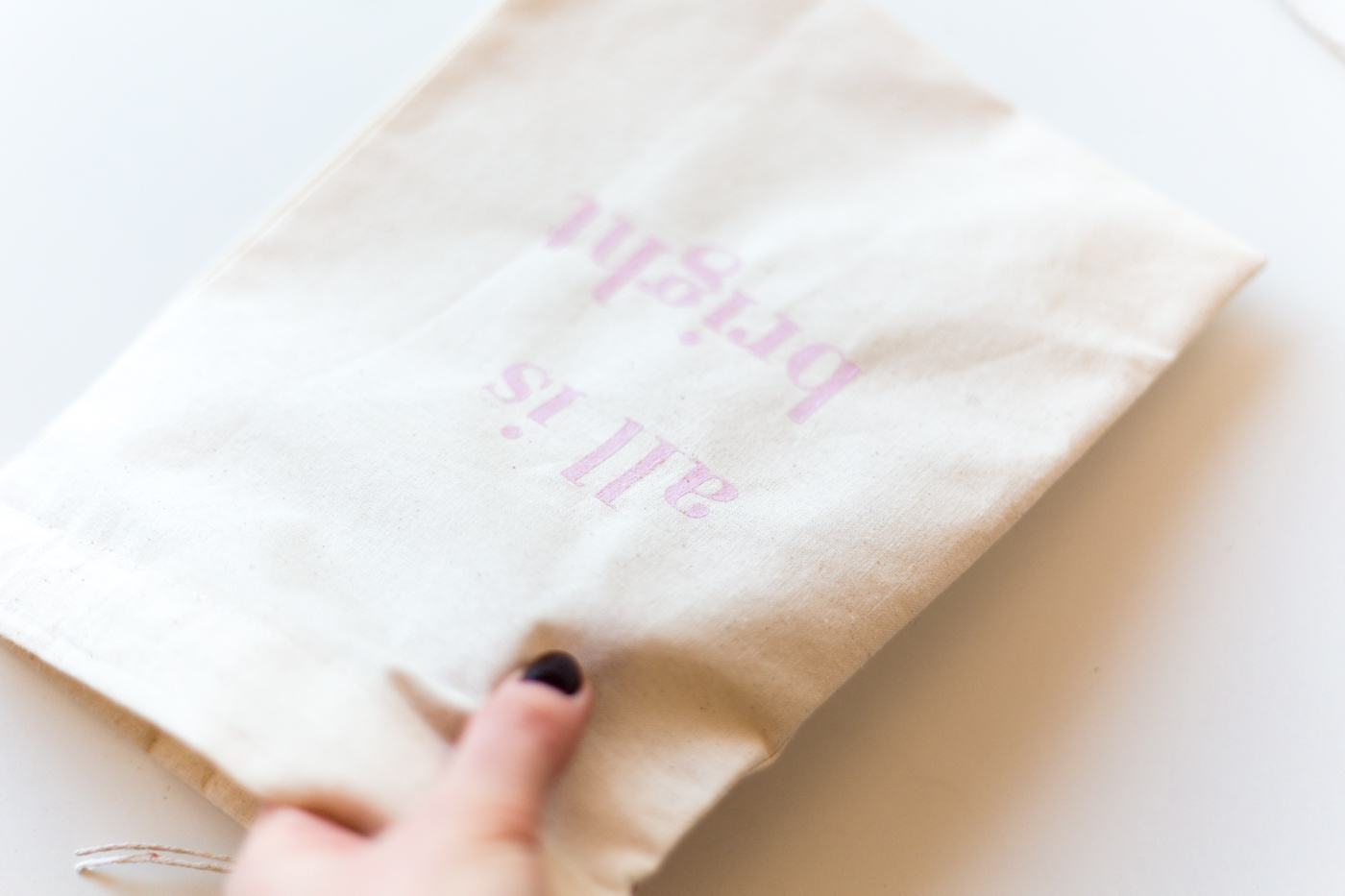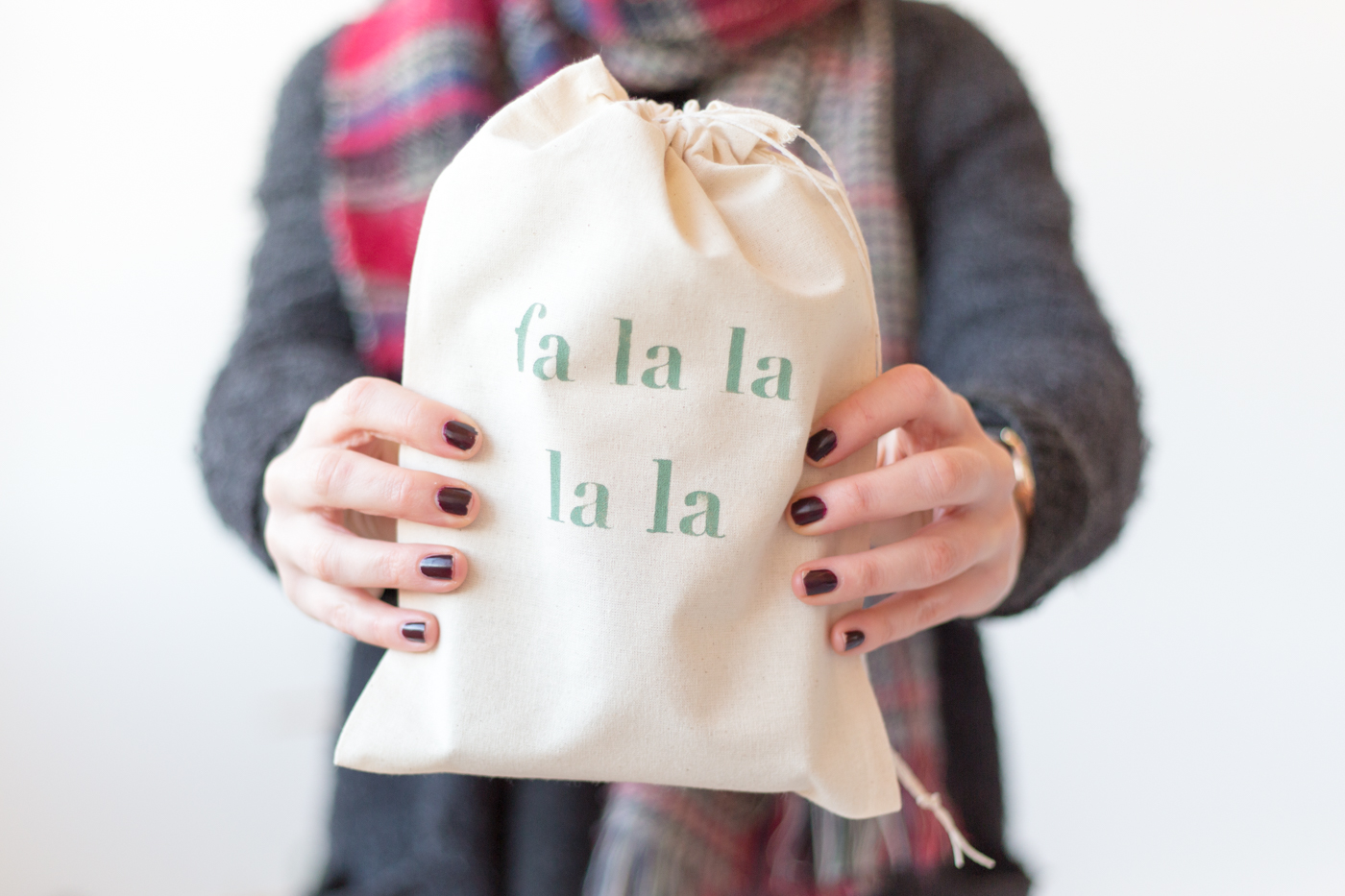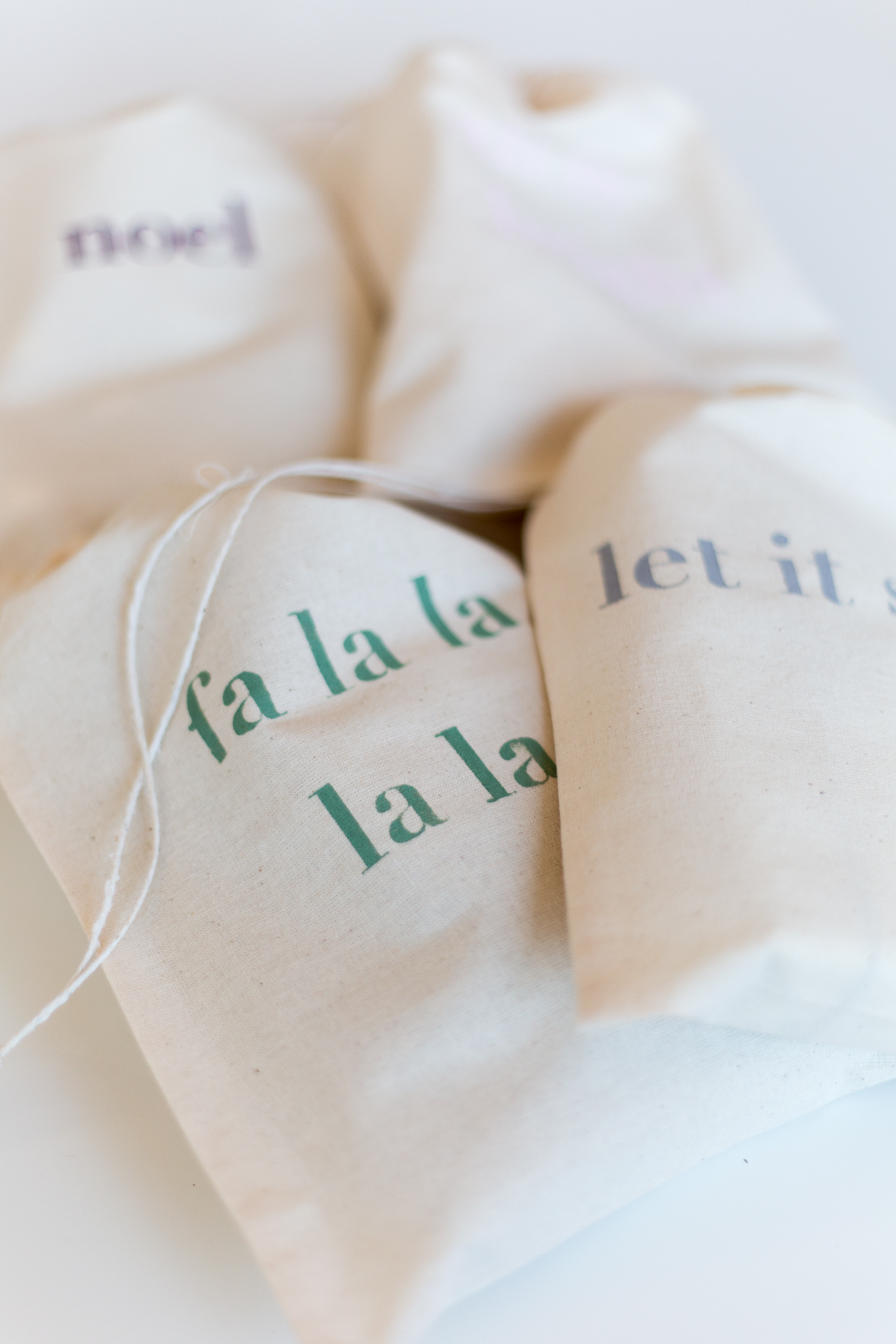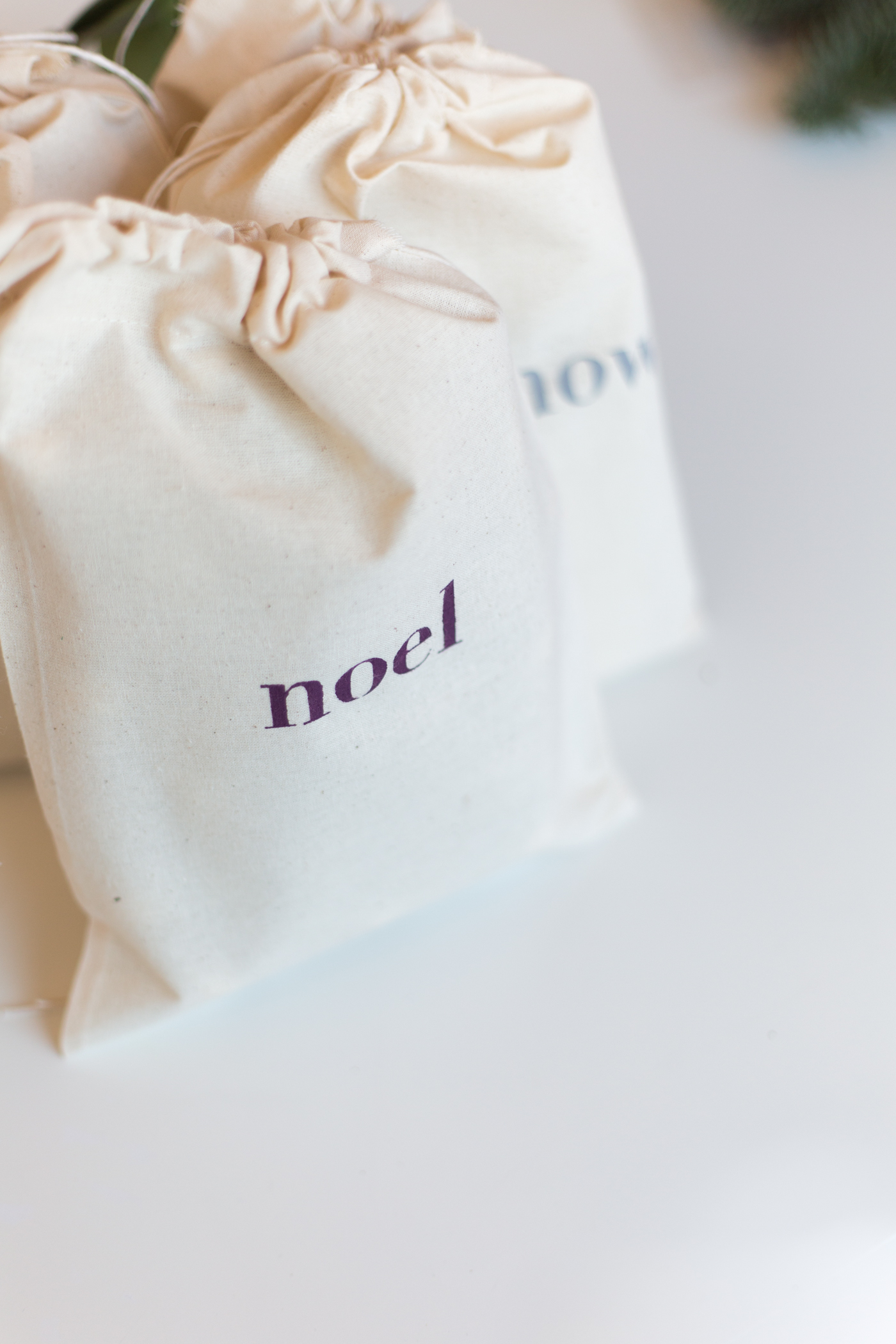 *This post is sponsored by Dulux. Thank you for supporting the companies that support Fall For DIY.