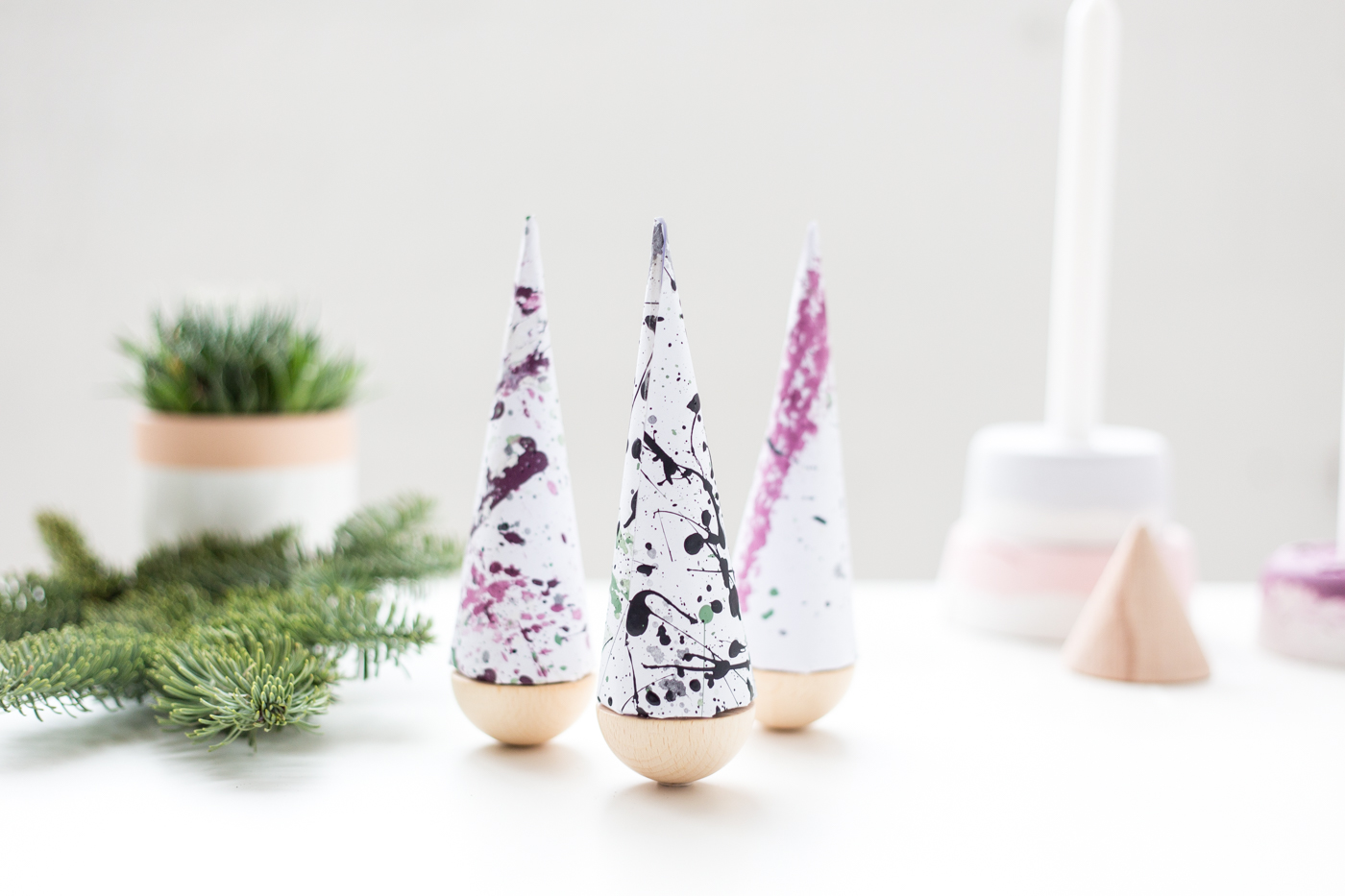 There are times you make things which have a purpose and are useful and then there are times you make things purely for the fun of it. This DIY definitely falls into the latter. Now our collaboration with Dulux is almost over I thought it was time to make some mess!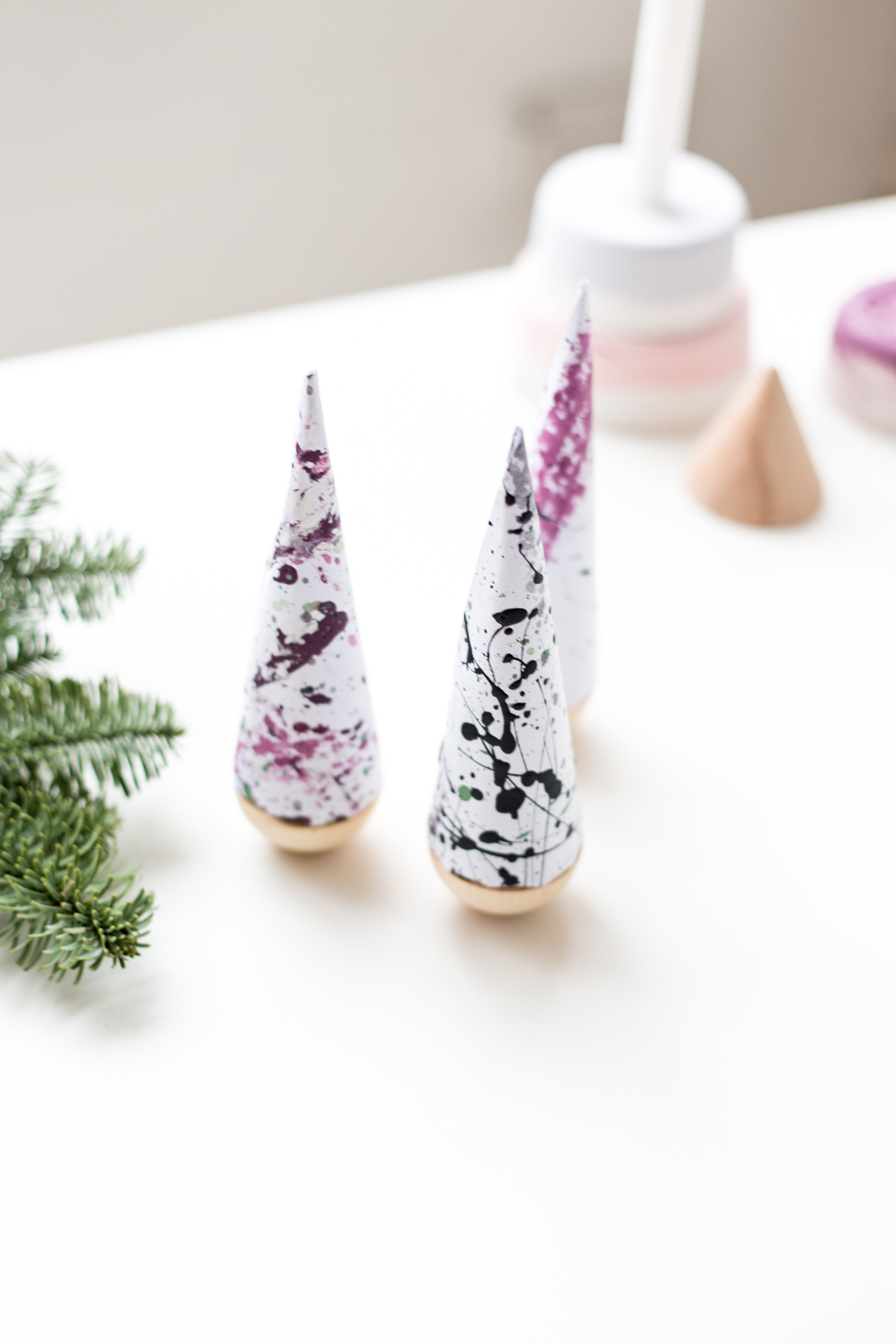 For the last few weeks I've had the chance to experiment and see how far I can go with our tester pots. I've found a way of marbling and used paint on materials from glass to fabric (come back tomorrow for that) to dyeing plaster. It's been enlightening for sure! And I've made some great decorations for the festive season.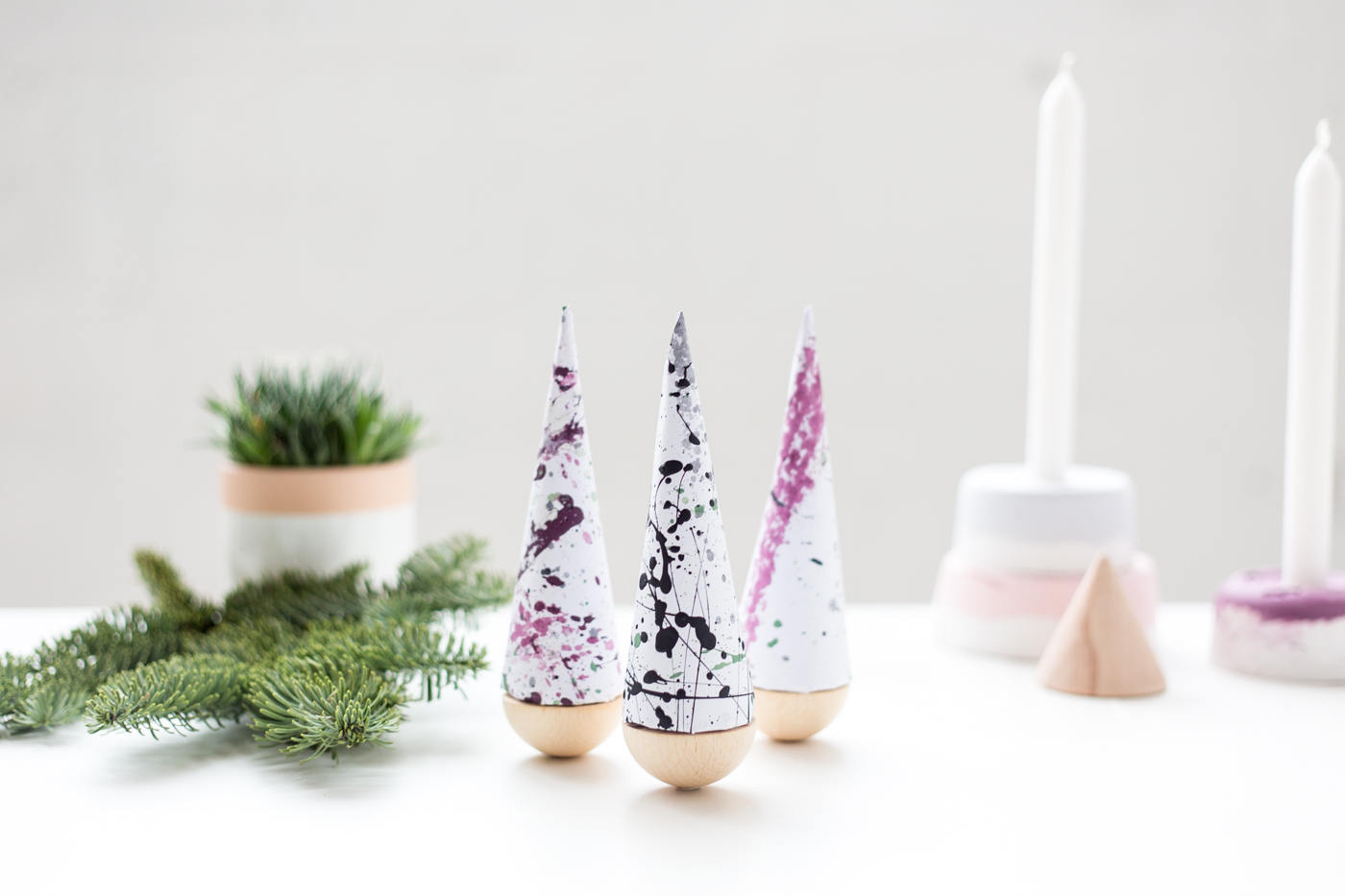 These paint splattered Christmas trees are the perfect additional to festive shelfie vignettes or windowsill decorations. Add them to a sideboard to brighten them up or use them as cute Christmas card paperweights. And the best thing about them? They are a joy to make. Watch the video below for the tutorial.
Materials
Plain paper

Cone template (download here)

4cm diameter half round solids

Double sided tape

All purpose adhesive

Scissors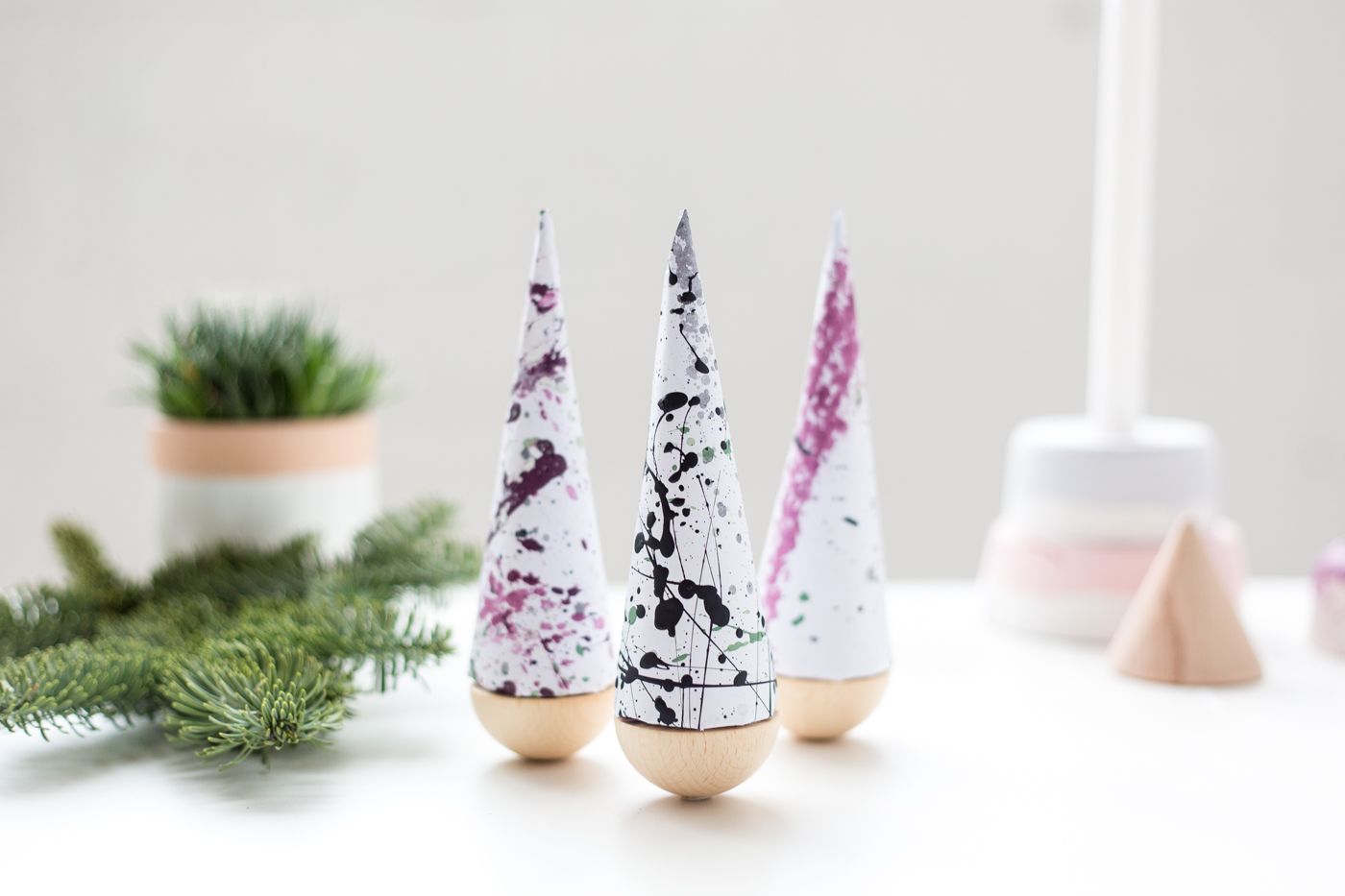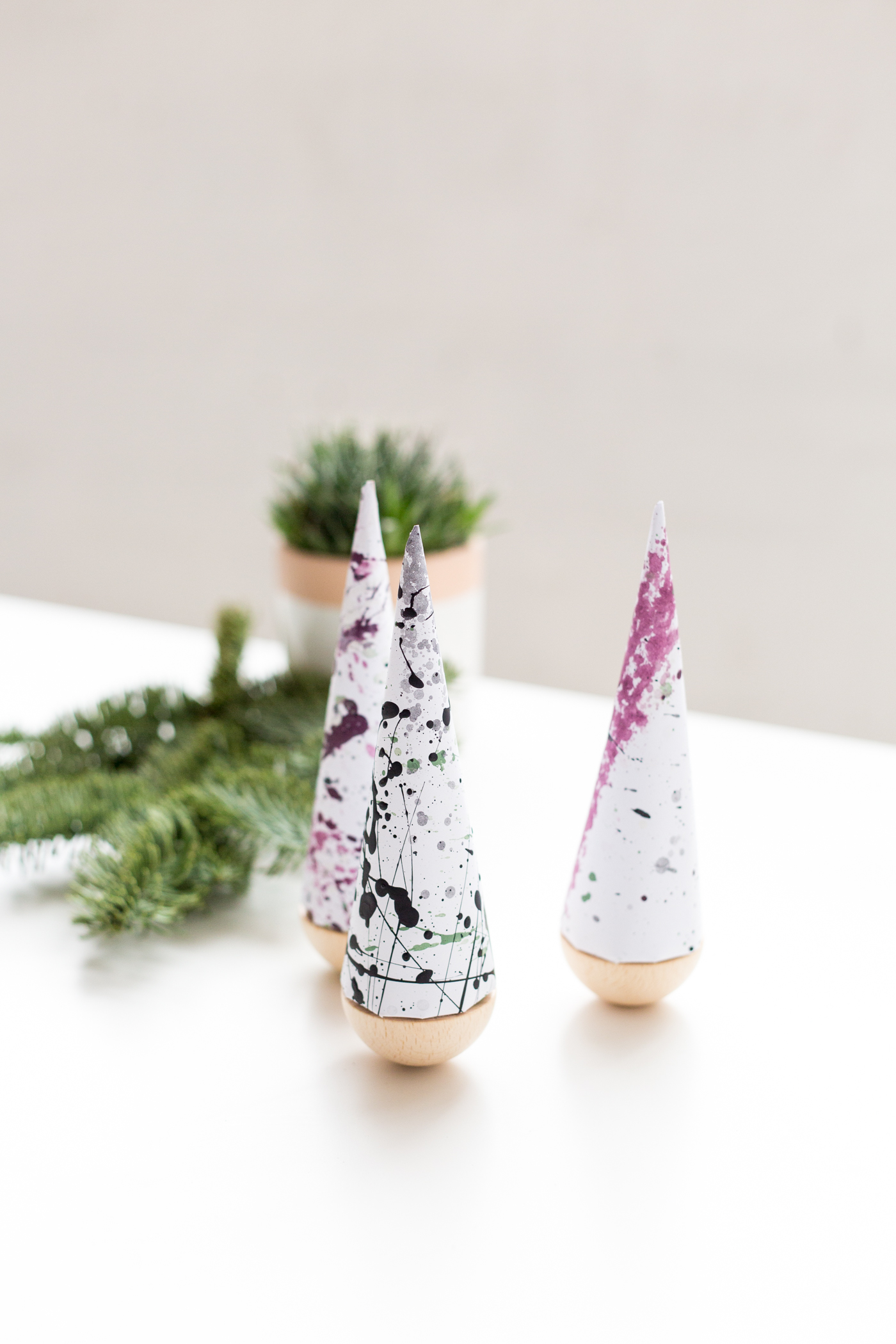 *This post is sponsored by Dulux. Thank you for supporting the companies that support Fall For DIY.