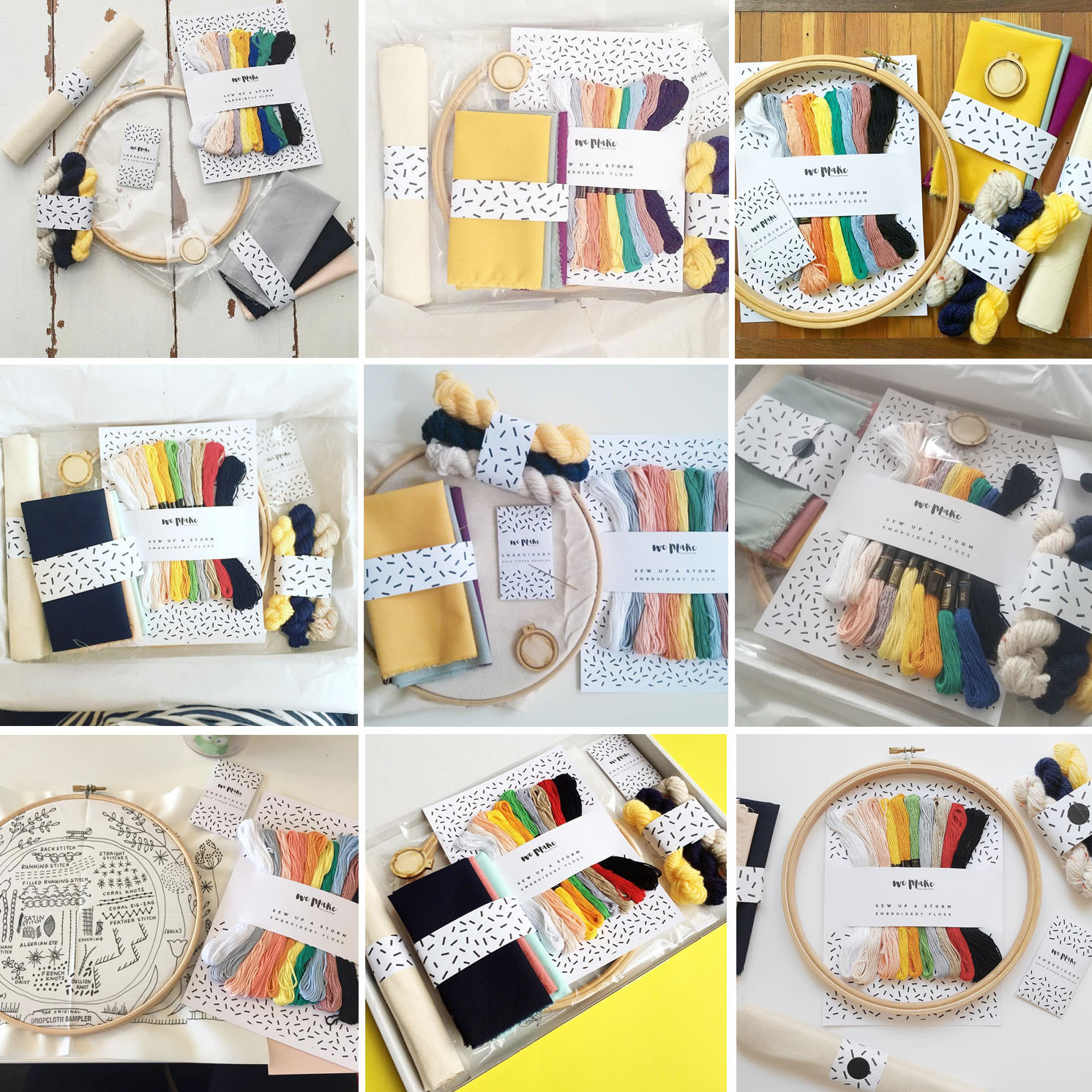 @thevibrantpixel | @monmoandco | @veralynnpetersen
@laurakim91 | @chroniques.assidues | @mostlyminted
@staceythomas2 | @emmakesandbakes | @rachelrosecox
The funny thing about packing up hundred of We Make Collective kits and sending them off all around the world is imagining each kit being opened and wondering what beautiful things are going to be made with them. One of my favourite parts of running a subscription kit service is getting to know your names really well. When you pop up in my inbox or I'm printing out your address labels, I feel like I get to know you even though I don't know what most of you look like!
I really feel like I'm in the middle of this fantastic little community so this month I wanted to try to get to know you all a little better.Of course I started with Instagram (because who doesn't love it)! And I have so much help from Claire to run it and keep on top of all your fantastic photos. I also love how it's such a positive place. Somewhere we can all go to share, with a community of supporters cheering us on.
But even in the most friendly climate sharing can be scary. To encourage you to share your kits we're giving anyone who does 10% off their next subscription as a small thank you. We know it's hard to put yourself out there. We hoped to ease you in with a picture of the kit but we have also seen some of you share your makes. Which is awesome! Keep sharing them with us!
Here are some of our favourites so far. We'll be sharing our highlights here on the blog every month so keep them coming please!