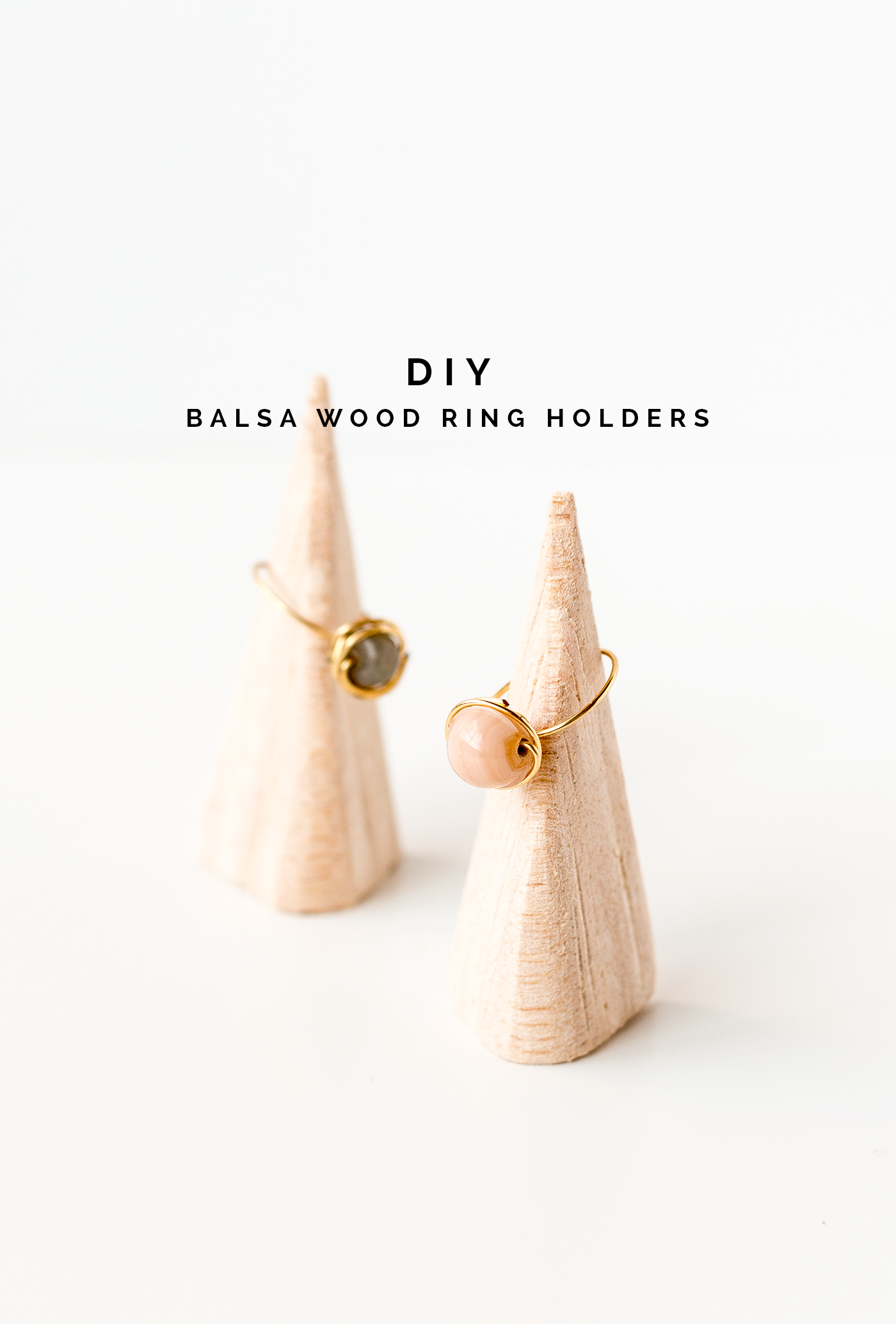 You can never have enough rings, so naturally by extension you can never have enough ring holders. In the past I haven't worn very much jewellery. Most likely because it's always stored away, hidden from my morning eyes. But the more I keep it out and on show the more I remember to accessorise on a regular basis.
These DIY balsa wood ring holders are made from thin strips of wood which are easy to cut with a craft knife meaning you don't need any special tools to create and build up shapes like these ring holders and this planter. Keep reading for more:
Materials
Balsa wood | Craft knife | Strong glue | Pencil | Sand Paper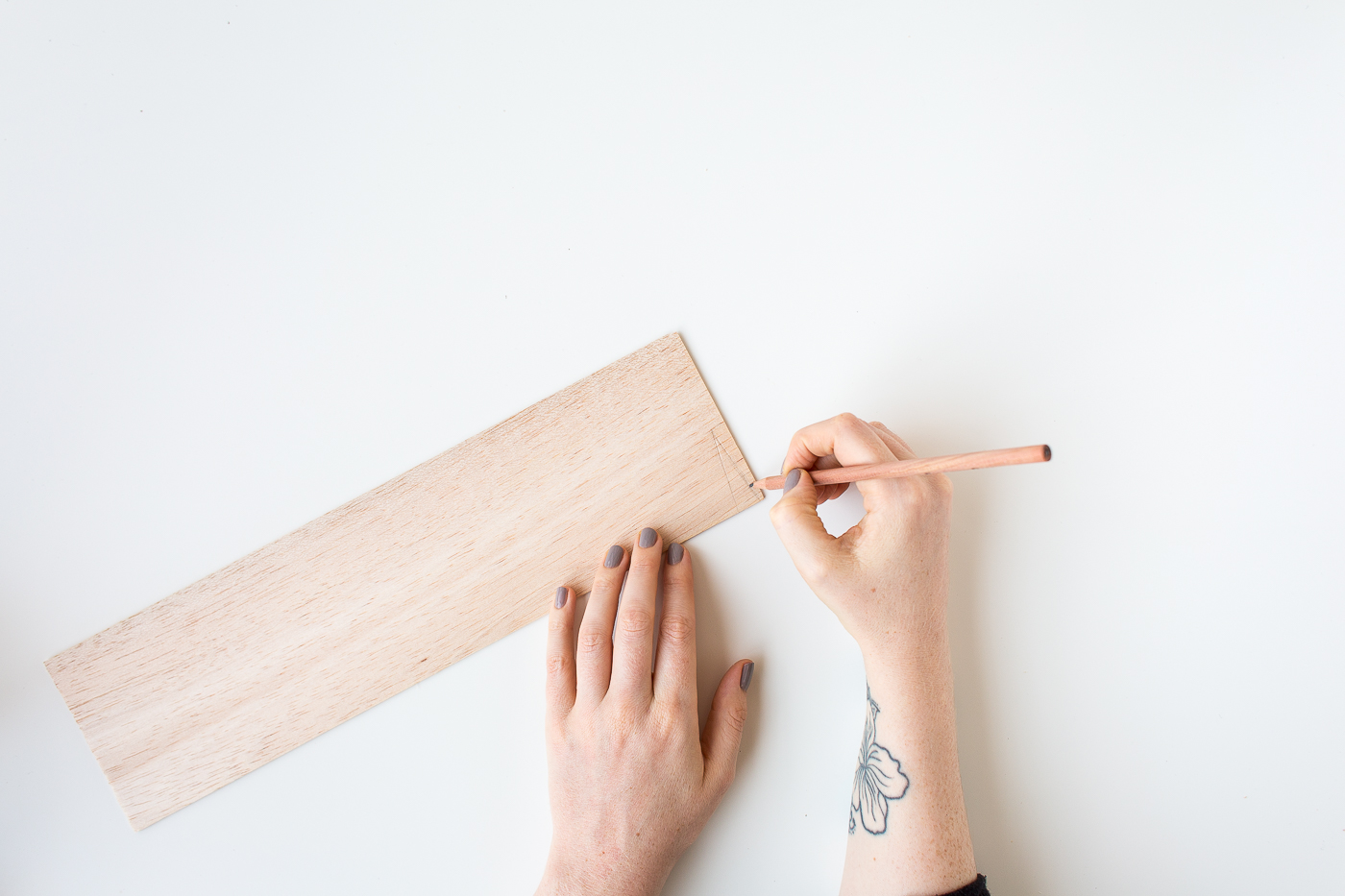 Draw a small triangle on your balsa wood roughly around 1 inch tall and 1/4 inch wide. Cut this out with your craft knife and place in onto the strip of wood. Draw around the triangle. This should give you another triangle just slightly larger than the last. Cut this one out and place it onto the wood surface to draw around.
Keep repeating this step until you have around 12 triangles.
Stack up your wood pieces from largest to smallest and glue them into place. Leave the adhesive to fully dry and then sand them down with a medium grain paper, until you have a smooth surface. Using the sand paper you can make the corners sharp and angular or softer and round instead.
You could also paint the tips gold or dip them into paint to create colourful versions. I'd love to hear any ideas you have for making your ring holders unique. Let me know in the comments.