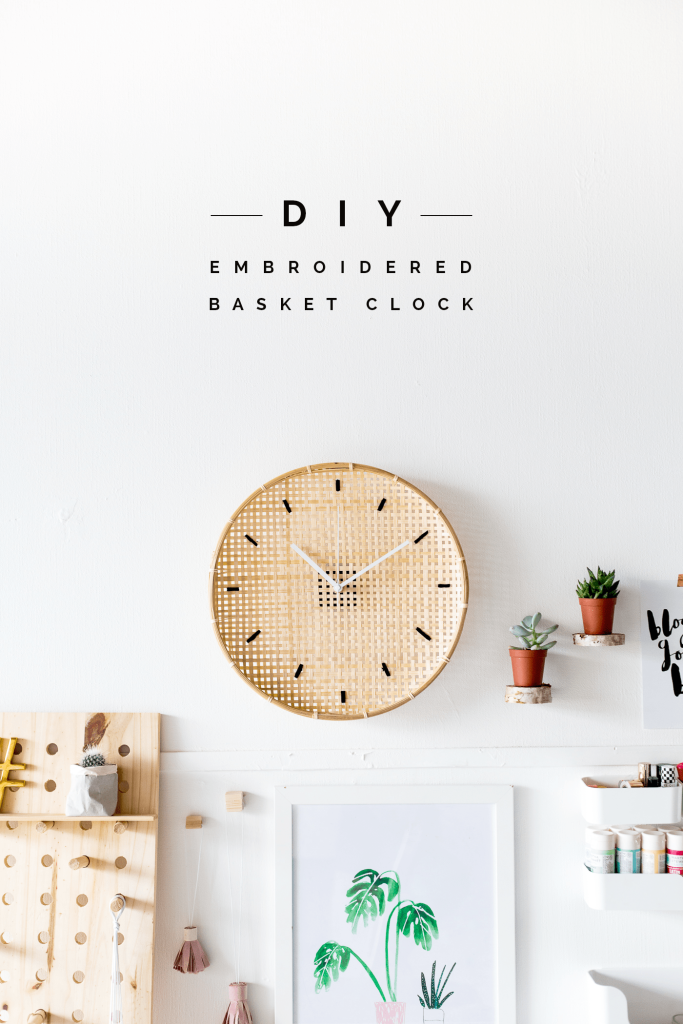 Hey! Today's DIY post is one that I'm especially pleased to be sharing with you. Firstly because I love it! Give me anything basket shaped and I'm yours and secondly because I'm finding I'm moving towards using watches and clocks over my phone as a way of telling the time at the moment.
I think it's because I'm always looking to improve my own productivity and find ways of getting more done in my day with smarter working techniques. I can write lists like my life depends on them but when it comes to working through each task I am so easily distracted! (I just spent 2 minutes looking at nothing on my phone. As I'm literally writing about getting distracted from the task, I'm getting distracted from the task… I have a problem!)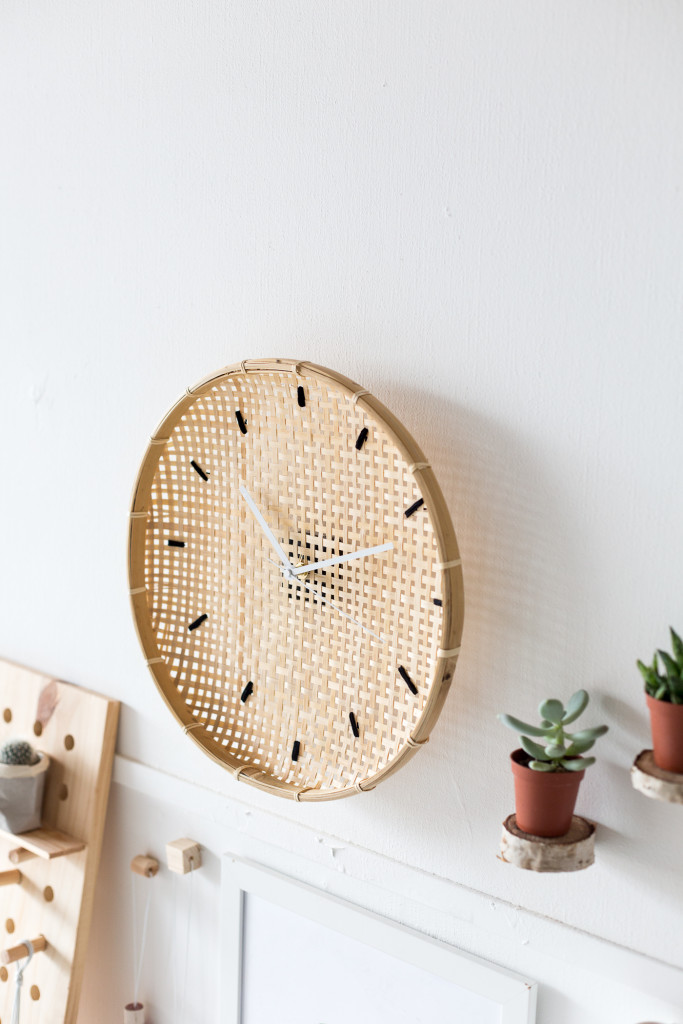 Having one less reason to check my phone is a win. So not needing it to find out the time is definitely a step in the right direction. (Anyone else have a bit of a digital addiction? perhaps I need a detox?)
Then comes along a clock that combines a lovely round basket with embroidery, well that's just everything I love right there! And it goes perfectly with the natural effects of my DIY Birch Floating Plant Shelves and natural wood DIY Big Peg Board. Check out those tutorials to make this great trio for you own workspace.
Materials
Basket (IKEA) | Embroidery Floss & Needle | Clock Mechanism

Cut an opening in the centre of the basket just big enough to fit the centre of the clock mechanism. Push it through the hole from the bottom of the basket and screw into place using the washer and nut. Push the hands firmly into place on the mechanism.
Using the needle and thread sew dashes around the clock to represent each hour. Use the spaces between the basket weave as you 'holes'. Tie off each dash at the back and cut off the excess.
Once you have all twelve hours set the time and hang!