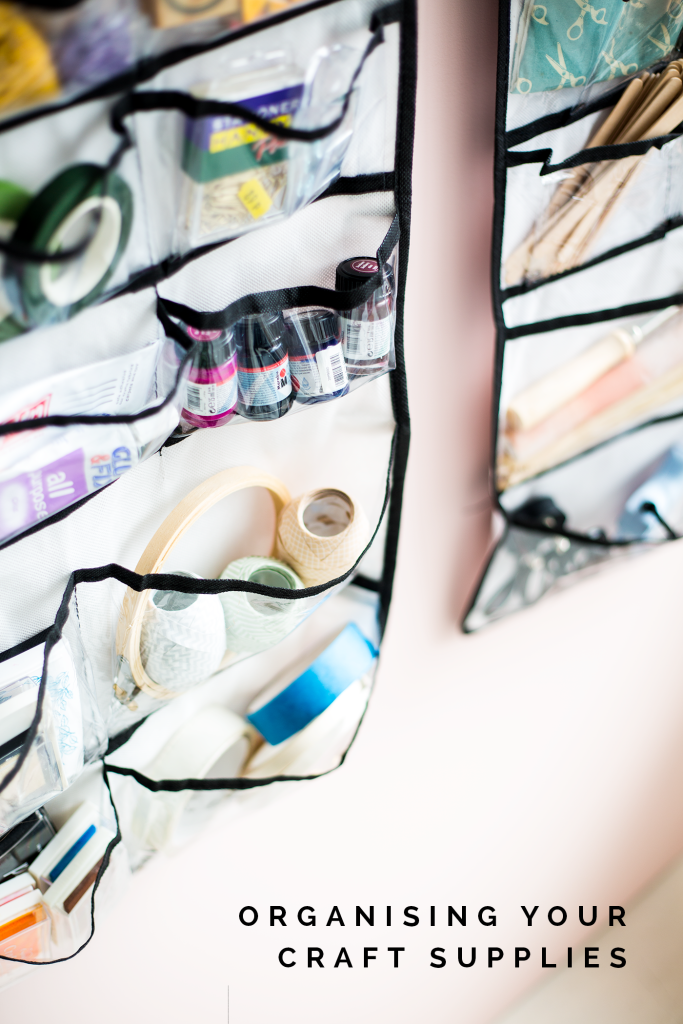 When I moved into my new studio my first though was how tidy I was going to be now I have all this space to play with. (Actually, that's a lie. My first thought was damn it's cold in here – how can I heat this ice box!? But that's not as fun a memory.) I was convinced that since the supplies had lived in a room an eight of the size, once I moved everything over it would be a breeze getting organising now I had this extra room. I had high hope things would find their own homes, Mary Popping stylee.
Eight months later that spoon full of sugar effect has not happened. (who was I kidding?) And in fact, now I have the extra space I have more and more "essential" (air quote hands) materials coming in that I need to find space for. It's never ending!
I do actually have a lot of ideas to get everything in order.  I don't want the next eight months to fly by in the mess and clutter I'm currently surrounded by, so I'm going to share each step to achieving an organised life with you in an effort to keep moving forward and to create a workspace I'm most productive in.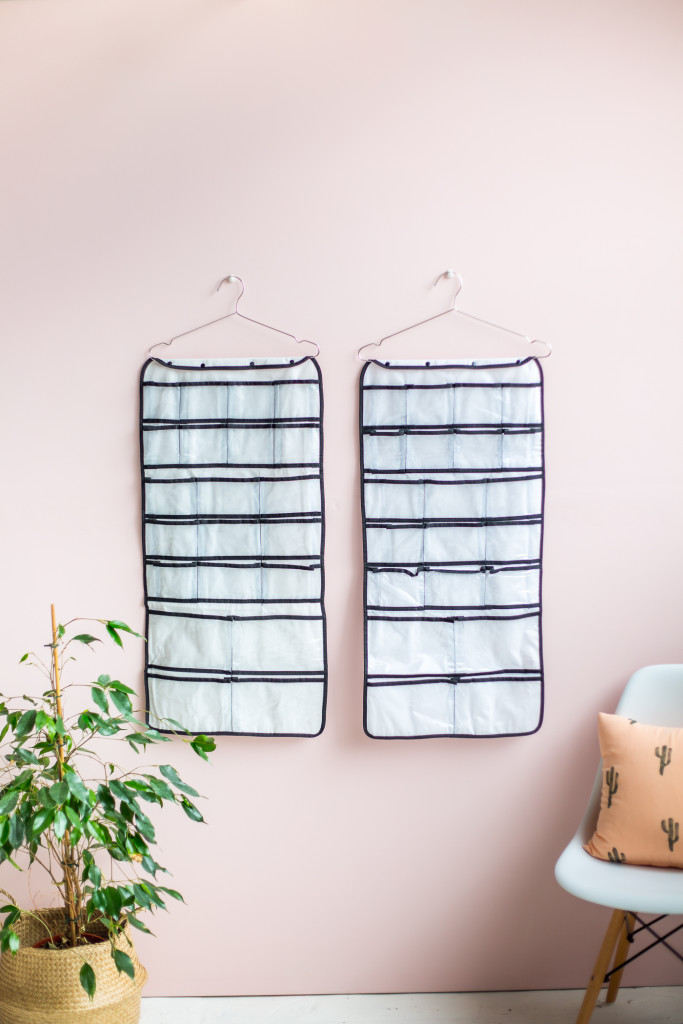 These hanging storage organisers are generally used for wardrobe accessories but they are perfect for storing all those pesky little craft items. The ones that seem to get themselves lost the moment you need them and appear again as soon as you don't. I've gone for the clear pockets so I can quickly and easily find what I need. But if you wanted to hide everything away while still keep it organised and easily accessed then there are some gorgeous fabric versions available.
Simply fill the pockets with your supplies. Try to stick to lighter products as the weight does add up over all of these pockets. Keep any heavier items you do store in the middle pockets to keep the weight balanced.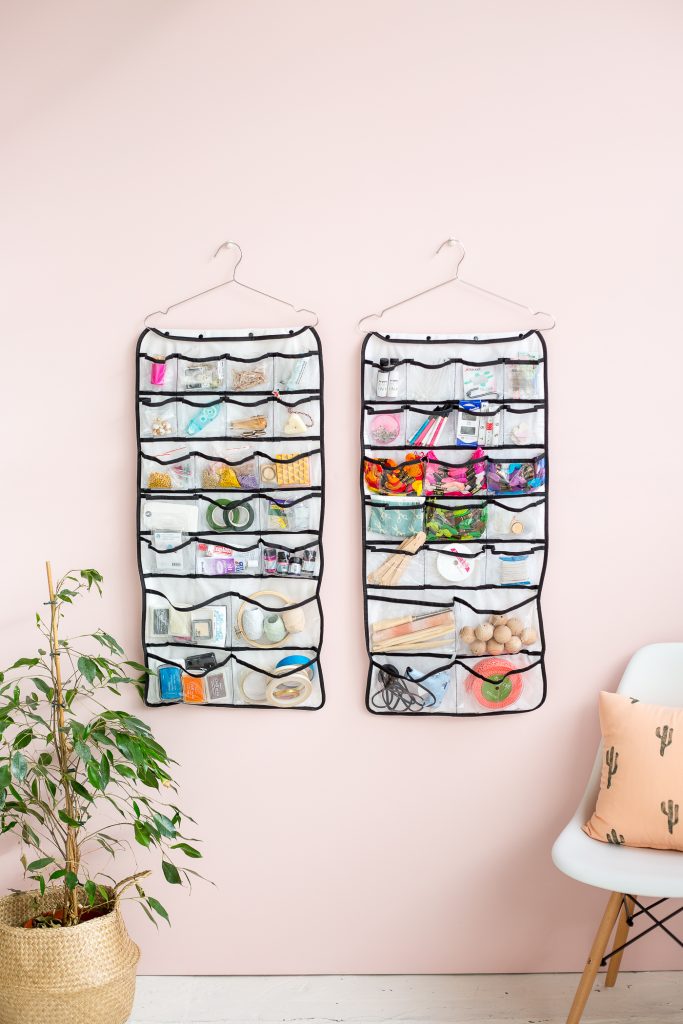 I've been using this system for a couple of weeks now and I can honesty say it's making life much easier. As you can probably tell from the pictures, I don't have any kind of system in place for arranging the materials in the pockets, but using the clear version means I can scan over the hangers and find what I need in seconds (instead of rummaging through draws and boxes for half an hour before). I think I can call it. Our first organisation tip is a success!
I'd love to hear your thought on whether you think this will work for you and if you have any tips for organising and storing craft materials. Please leave a comment below!