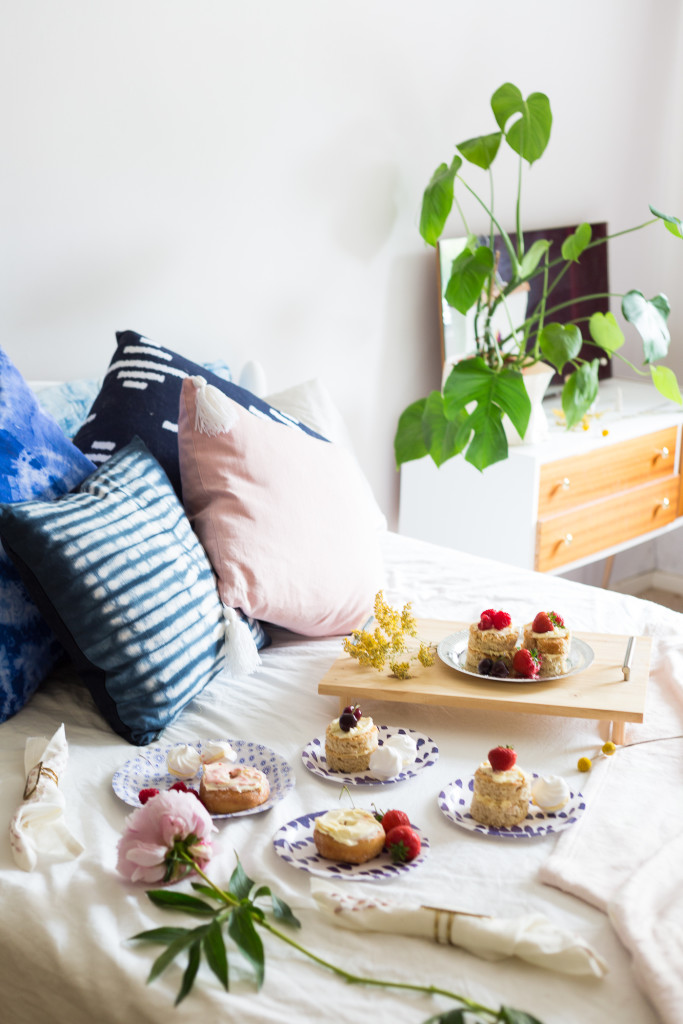 Remember our Shibori & Natural Dyeing ecourse? That seems like such a long time ago now doesn't it! We were so lucky to work on that kit with Zazzle to show you how to design your own products to sell and make some money from them! Since then I've been meaning to show you some of the products I've been making and designing, so I took the opportunity to make cakes and have a bed picnic. (Yeah, I said bed picnic. It's rained for the last week so the real thing was not an option unless I wanted soggy doughnuts!)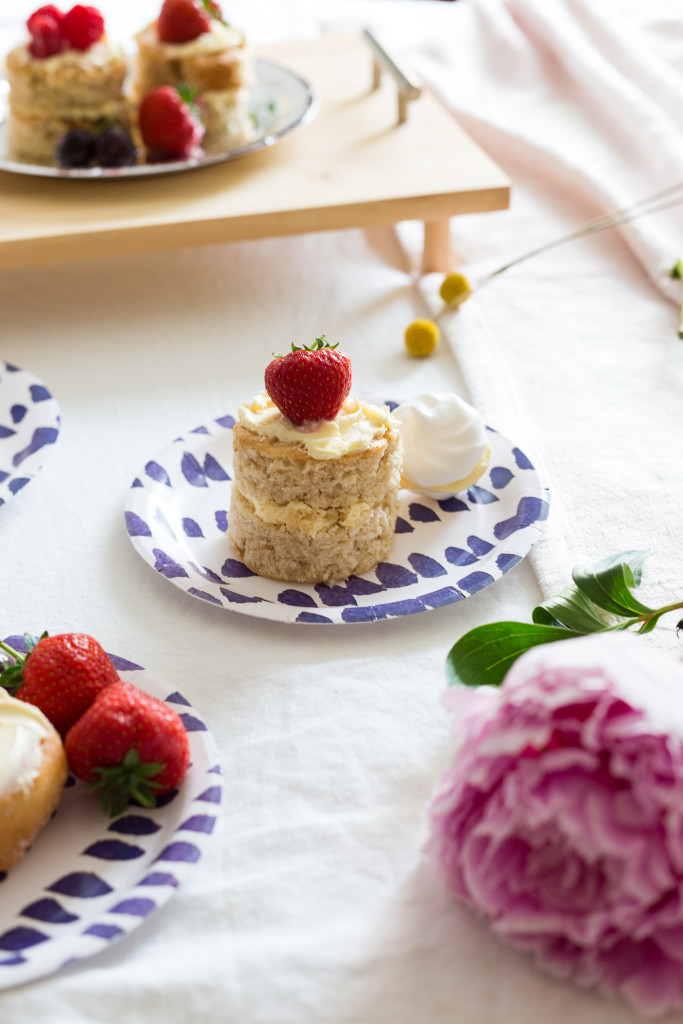 Now I've decided bed picnics are totally a great thing and we should all be doing them whenever it rains. Who's with me? But to make this happen you should be prepared. You'll need cake making supplies, fresh flowers and some picnic staples to hand at all times. Once you have the cake and flowers you then get to design your own beautiful paper plates, cushions, blankets and everything else you want for your indoor, faux alfresco dinner dates.
If you need some inspiration for your designs you can take a look at my shop over on Zazzle. Keep in mind that there are so many more products available. Honestly just take a look at the list. You won't believe how many different products they provide for you to print your designs on! Ping Pong paddle anyone?
If you're wondering how to get started I have all your needs covered. I wrote this post on how you can prepare your images for printing using free online software. You can see how your ideas would look on any product today!
Now that we know how to take and edit your photos for use on any of the products, plus how to create products and sell them for free it's time for a giveaway! We're just the gift that keeps on giving! If you complete the following requirements you could win a £100 Zazzle gift certificate and have your products featured on the Zazzle home page getting you plenty of views!
–          Entrants must have set up a Zazzle store and provide that store name in the form below.
–          A store must have at least 10 public Zazzle products posted for sale to qualify, with a royalty rate of no more than 15%. The store must include at least one cushion design.
–          All entrants will be featured onsite for at least one month.
–          The overall winner will receive a £100 gift certificate to use on www.zazzle.co.uk. There is no cash alternative.
Click here for full terms and conditions.
**This post is sponsored by Zazzle. All opinions are my own.