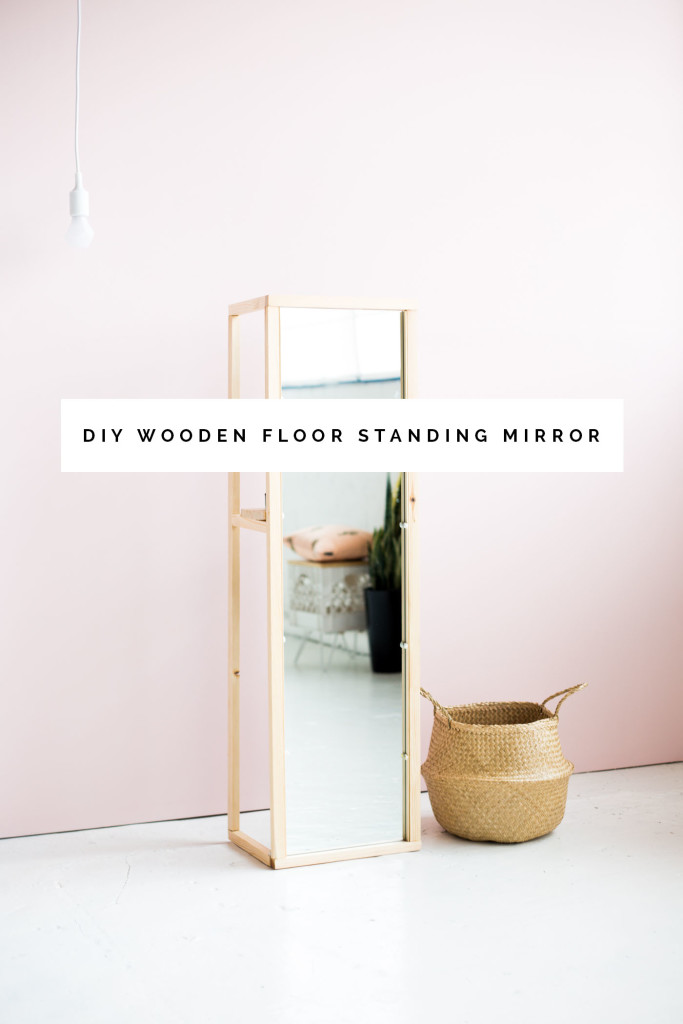 Happy Monday! It's a well needed new week and I'm looking forward to getting through my to do list. One of the things I've been meaning to share with you for a while (and tick off) is this DIY wooden floor standing mirror I made with eHow.
I've been wanting a full length mirror for the studio since we moved in. I've been getting into a bad habit of just throwing on the first thing I find in the morning (working alone doesn't inspire the best fashion choices) and because of that I've been feeling uninspired by my wardrobe.
I'm hoping to jump start a new solopreneur style feature on the blog for those of us who don't have coworkers to keep them accountable. Other people being the main reason we don't head into work looking like we've just spent the weekend at Glastonbury Festival.. disheveled and in need of a little pampering (or is that just me?). When those people aren't there it can quickly descend into a styling free for all with pretty disastrous results. Time for a change.
Head over to eHow to find the full tutorial and check out more of our tutorials here!