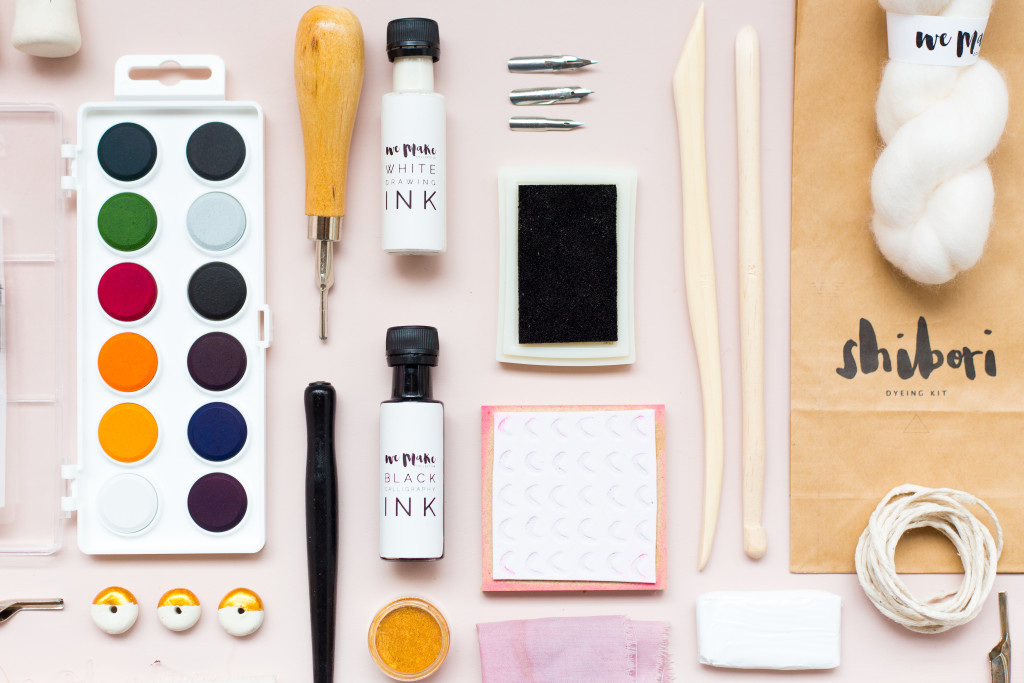 All this week we've been celebrating the relaunch of our new We Make Collective site and building up to the big reveal for the next kit. We've been keeping the finer details quiet but I should be able to share with you some really exciting news very soon. But for now we're doing things a little differently.
I have loved watching our collective work with their materials and make some simply stunning pieces. But I want to do more! I want to make the whole experience more creative and interactive but unfortunately to do that we need to increase our prices. Don't worry – If you're already a regular subscriber your kits will stay at the same price! And we still want to offer an affordable way to explore with new materials.
So we'll be offering kits subscriptions at £30 for the first 24 hours. After that the price will increase. Your subscription will always be your sign up value so it's a great reason to get in early and make the most of the lower price!
Now for the big reveal I know you've all be waiting for (well at least for the last two paragraphs..) Our August kit is going to be…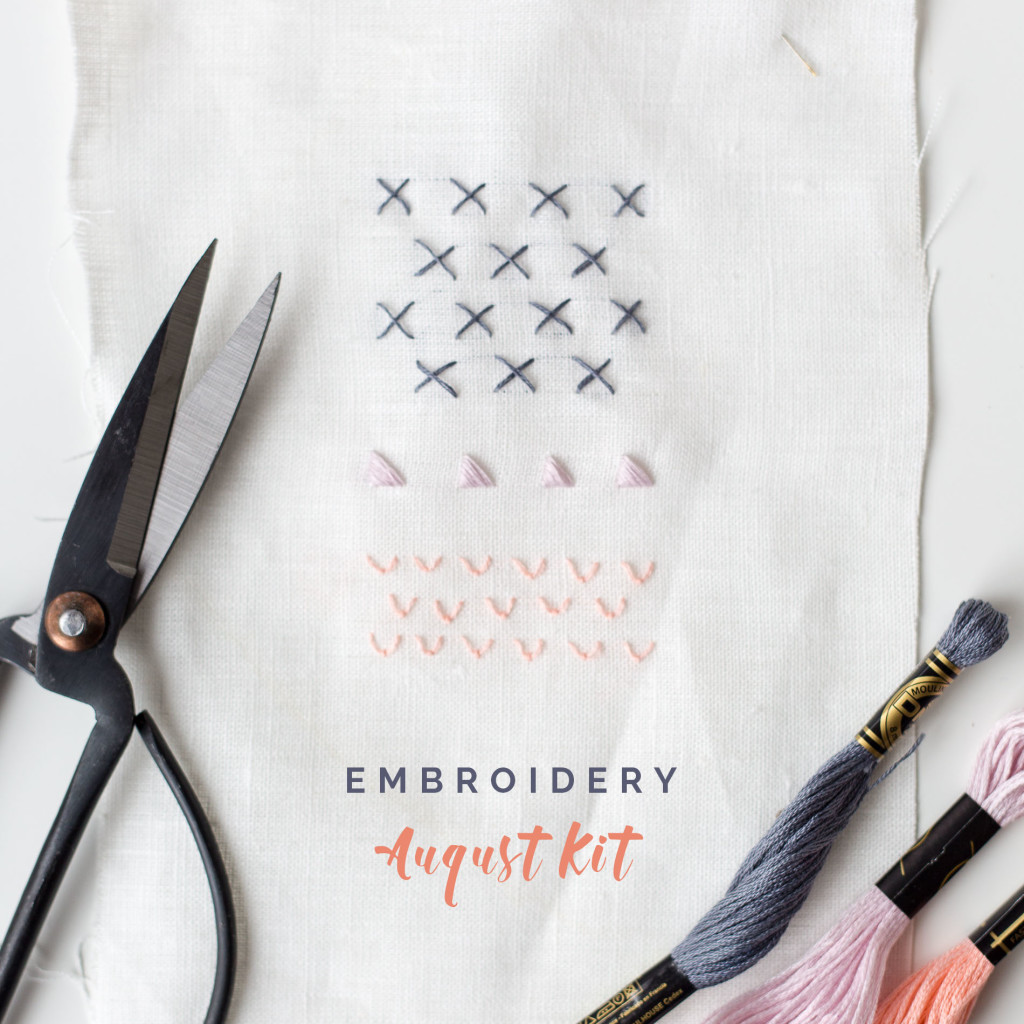 This kit is particularly close to my heart. I graduated with a textile design degree specialising in embroidery (you can imagine how many jobs that qualified me for…) and I'm finally getting to put it to great use teaching you how to improve anything with the power of stitch.
As a technique embroidery goes from individual stitches to creating art, jewellery and fashion embellishments. You can embroider onto fabrics, paper, cork, wood, metal, card, leaves, fruit and vegetables and well you get the picture. Go where your imagination takes you!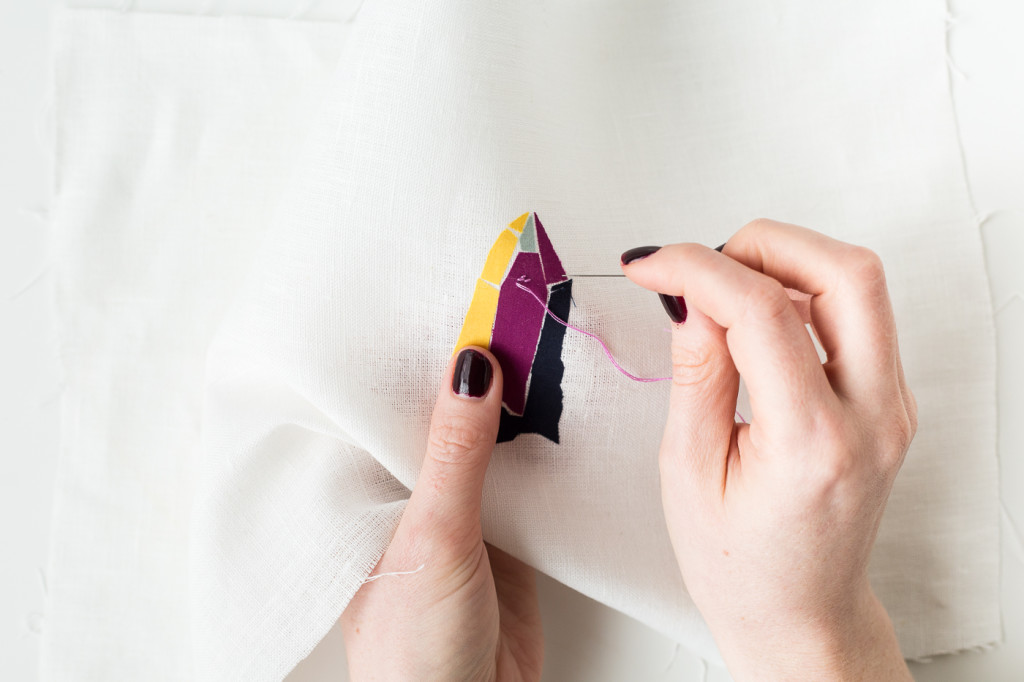 The kit goes beyond the stitches. We'll be looking at how to create areas of colour and form with fabric and yarn, and even exploring how to create beautiful relief pieces. We'll look at stitching sketches and letters. And to help you always find the perfect mark we will have a stitch directory in your members area alongside our usual collection of beginner techniques and expert tutorials. 
The kit will include everything you need to get started and continue to experiment with while you explore the vast possibilities to this technique!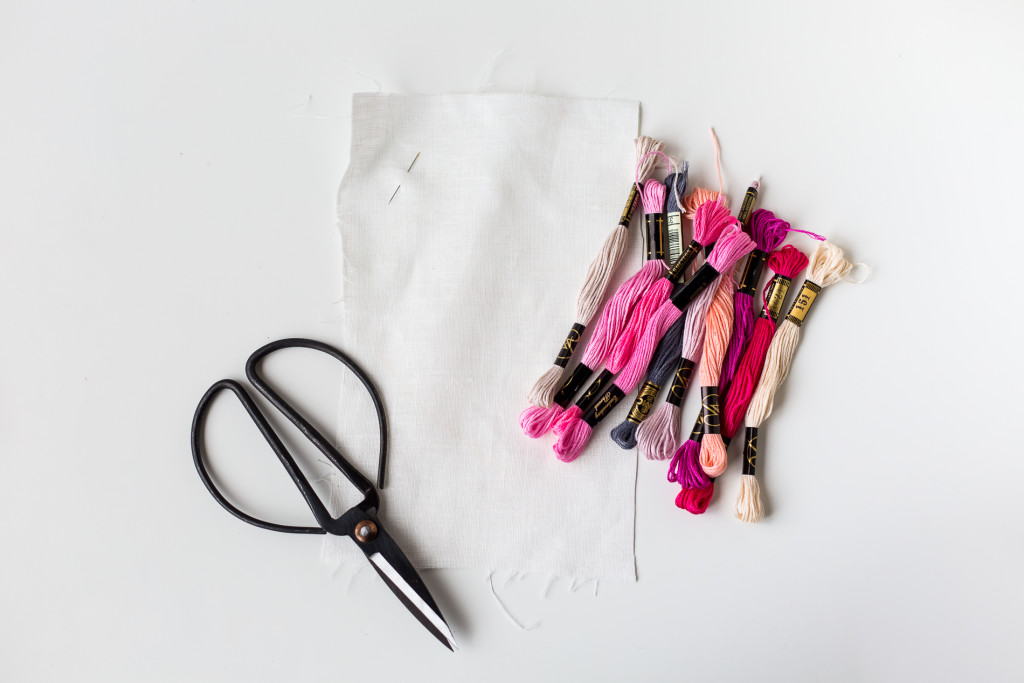 If you want to learn a new skill sign up now. Or take a look at all the freebies we've given away this last week by clicking on the links below!