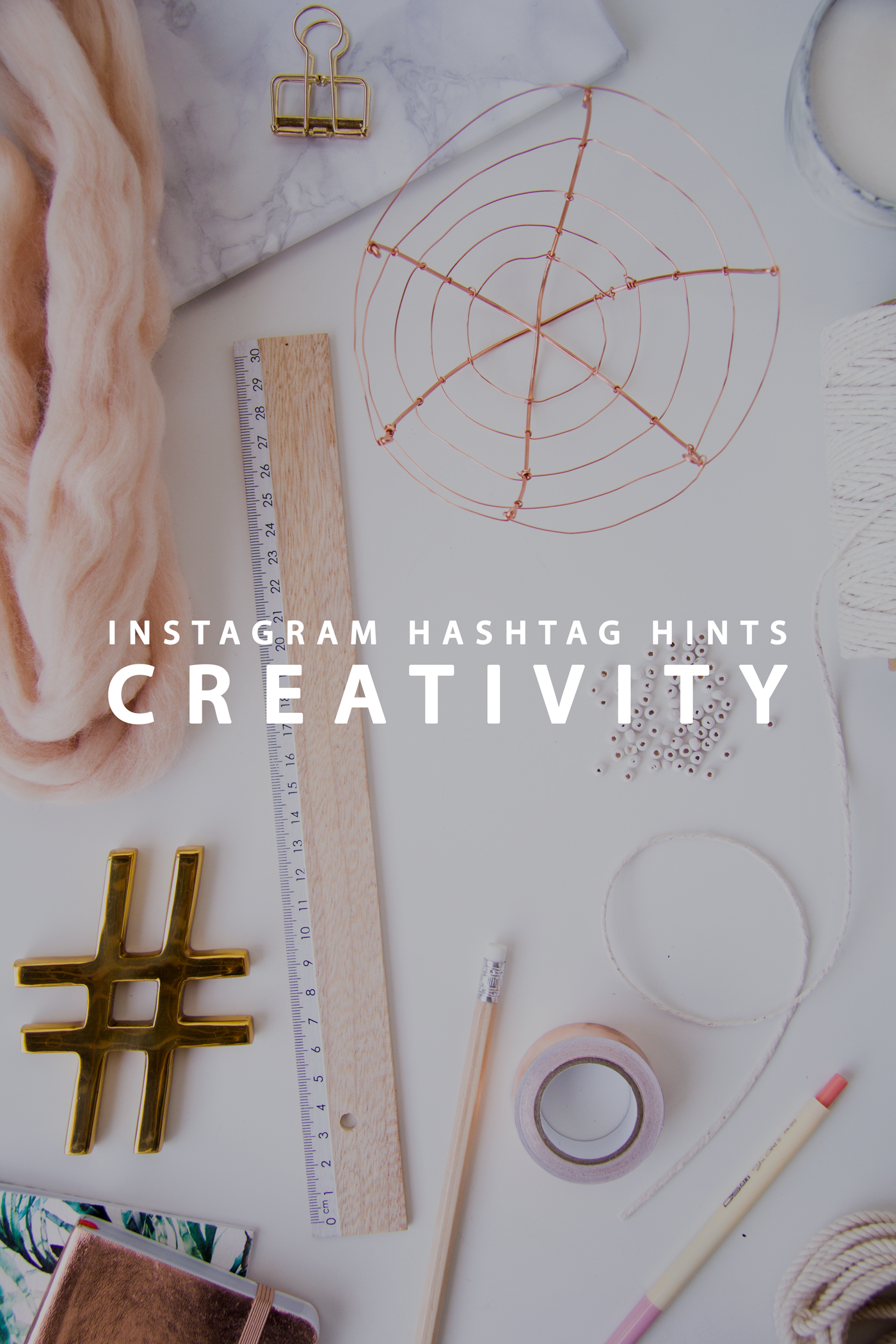 With all the recent changes to social media it's becoming harder and harder to spread your word and find a new audience. Whatever you reason it's always nice to seek out new appreciation for what you do and while there are many strings to this multifaceted bow, (ie, improving your photography or updating your bio) one of the easiest ways to help people find you is by using hashtags.
For those of you that haven't quite got your head around hashtags yet it's basically just using a tag which adds your photos to a group of others. That way people who are interested in these themes or collections can find you! Seems like a win, win situation right? But hashtags have got themselves a bad wrap. I'm firmly in the #teamhashtag (yes, I do say that hashtag team hashtag) camp but there are some people who believe that posting hashtags make you look like you're trying too hard. My thoughts on that are basically summed up in this fantastic blog post over on Wattlebird Blog. Who cares if you look try hard? I am trying hard to take great photos, editing them and make them beautiful and interesting to look at. Why stop trying once you finally put it out there?
With that in mind I'm going to be putting more time and effort into researching my list of hashtags to make all my tagged photos incredibly relevant and useful for the audience searching. There's nothing worse than bombarding a hashtag with pictures that don't represent what it's all about. Hashtag with care my friends because done right you can find a whole new tribe to support and gain support from.
I'll be sharing my findings with you every two weeks to keep up to date on different themes and newly started hashtags. We'll be firmly sat on that bandwagon as is leaves the station! No jumping required.
Popular creative hashtags: May 2016
#creativityfound #creativelife #creativeeveryday #creativehappylife #createeveryday #livecreatively #wemakecollective (us!) #modernmaker #makersgonnamake #craftsposure #craftspo #handsandhustle #AMBcrafty #makersmovement #communityovercompetition
Niche/new tags
#myhandsmaking – I started this tag to show your hands while they are in the process of making. If you think that this is an impossible task to do single handed then you need to read this post.
#createmakeshare – share anything you have made within the last month
#makersofinstagram – a small hashtag but making ground fast!
#wipsandblooms – photos of your works in progress next to flowers because, well why not!
#creativelysquared – running regular themes you can find here  this hashtag uses those little squares to help us be more creative.
I hope you enjoy using these and as always you can tag #fallfordiy to show me what you're making and snapping or cooking etc.. <3