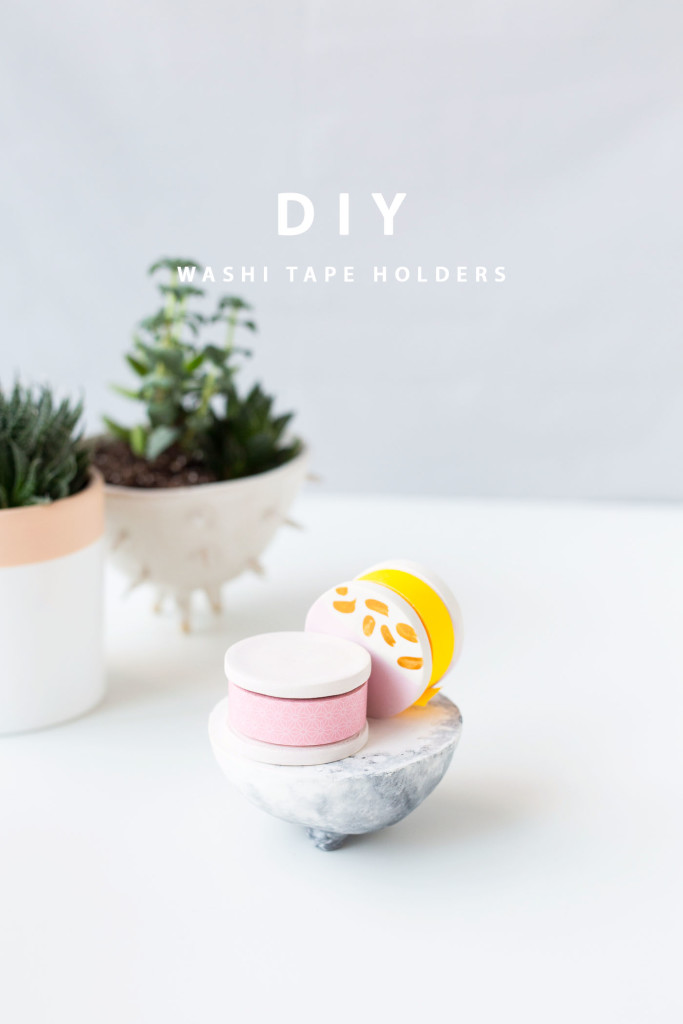 I'm so happy I can finally announce that we're partnering with FIMO for June's We Make Collective kit. FIMO has always been my go to for polymer clay. I don't know a maker/blogger who doesn't absolutely love working with it. The response from our We Make Collective Bloggers when they heard the next box was dedicated to this awesomely versatile material was excitement like no other kit yet!
Since this year marks the 50th anniversary of FIMO (yeah, can you believe it!) we wanted to help them party polymer style with a kit celebrating and exploring the amazing possibilities FIMO clay has to offer.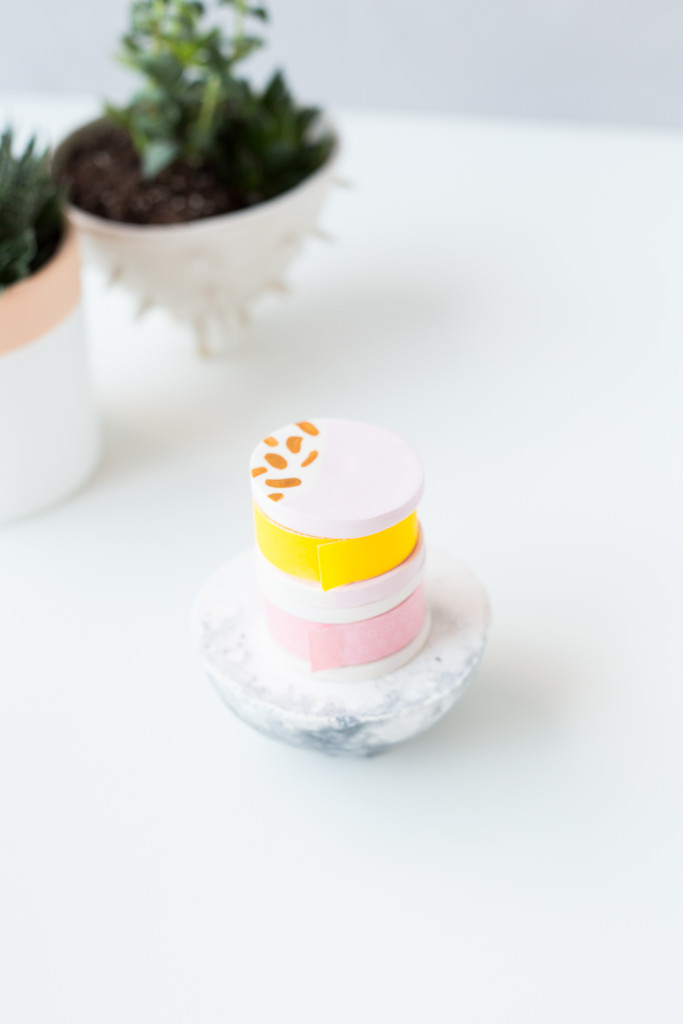 I couldn't remember the first time I used polymer clay so I went searching back through the our tutorials and can you believe it, it was almost exactly three years ago that I made my first DIY with polymer clay – two days out in fact! If you want a blast from the past then check out this polymer clay ring tutorial from  the Fall For DIY Archives. Some of these seriously make me cringe, but I love looking over old photos! Oh how much has changed!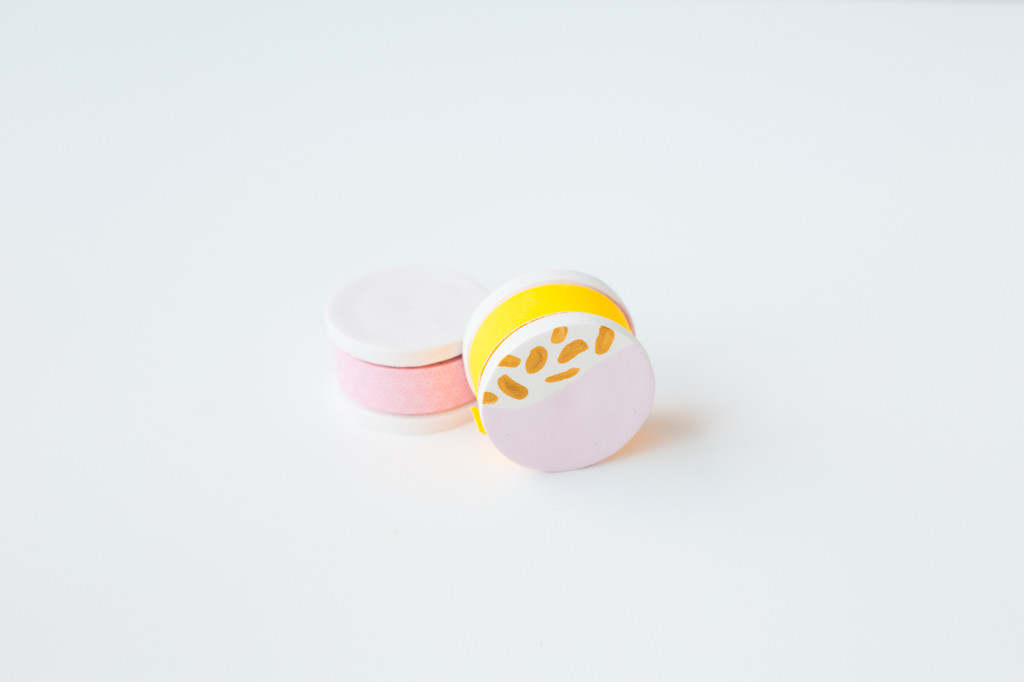 Since then we've made faux agate, jewellery and even mini macarons, and we haven't even started yet! We have so much more to show you!
If you want to help us celebrate FIMO's half century of incredible clay creations then you have to get in quick. The kits are now down to single digits and once they're gone, they are gone! This week we expect to sell out.
I realised I've used this line before but I am going there again because it's so good!  Don't get FIMO FOMO (haha) and order here quick! And if you're still sitting on the fence then here's a little preview of one of many exclusive tutorials you will have access to with the kits.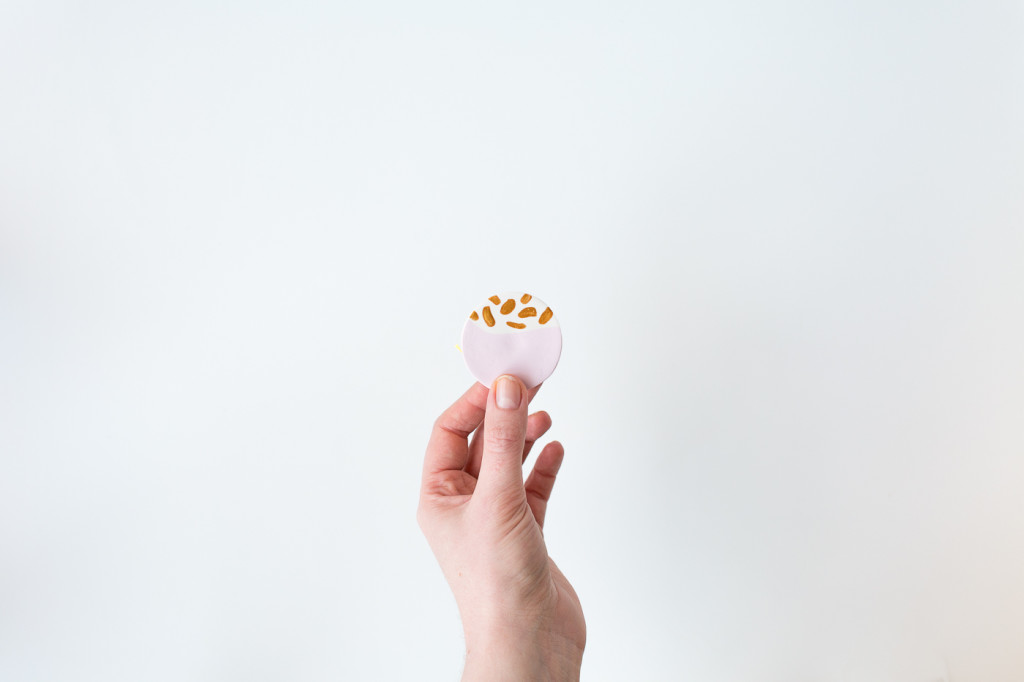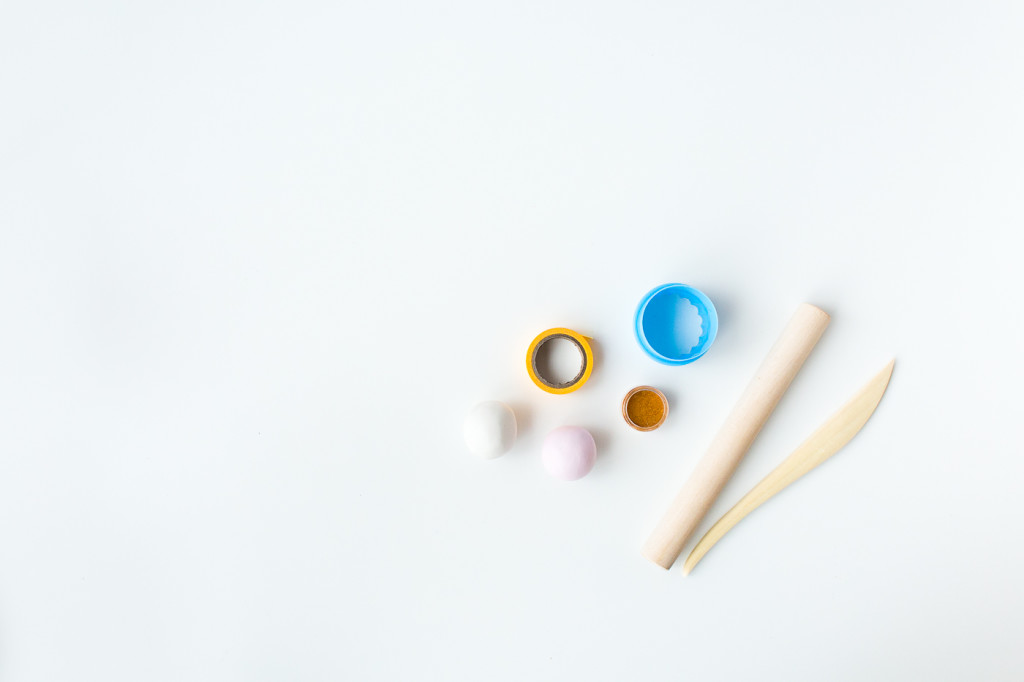 Materials
We Make Collective Polymer Clay Kit | Cookie Cutter | Washi Tape
Warm up two colours of polymer clay and gently press them together. Pull the clay apart into two sections that both have roughly half of each colour within it. Roll these out so that the colours are at opposite ends of the clay (so you can see both and one is not on top of the other).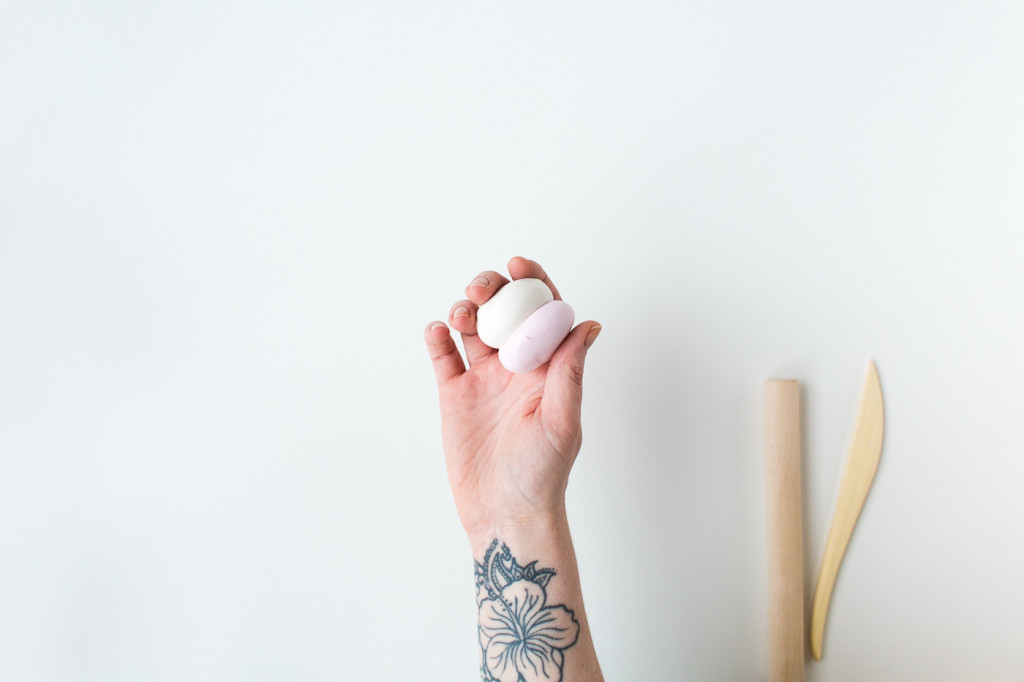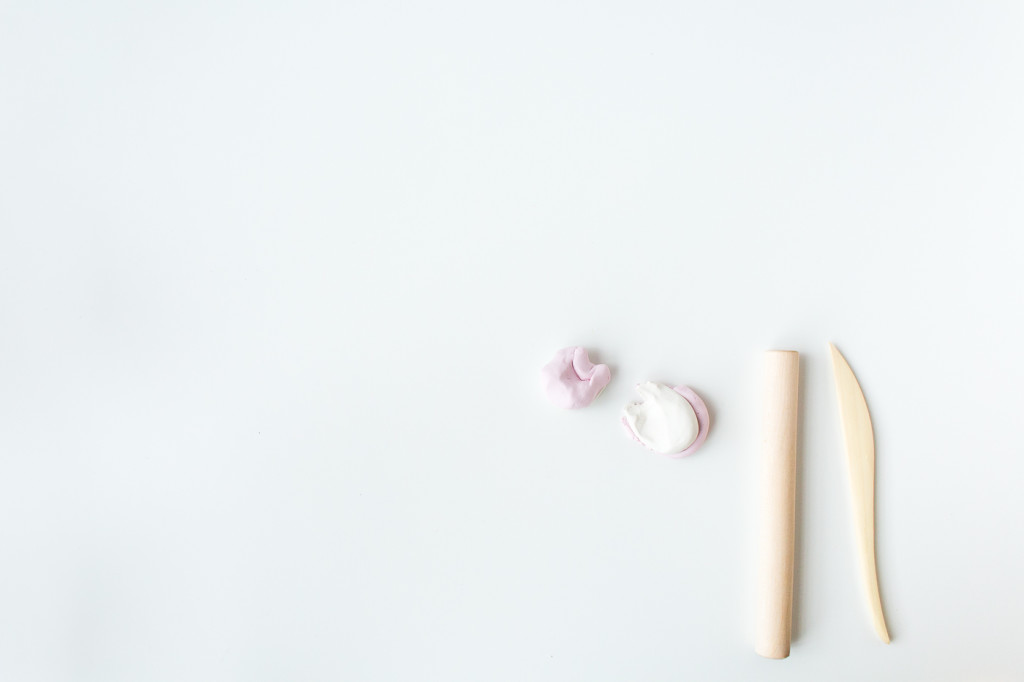 Roll just enough so the Washi Tape fits into the shape. Press the roll of tape down into the clay evenly making sure you still have at least 0.5mm of clay between the Washi Tape and the table.
Remove the Washi Tape and find a cookie cutter that is a little larger than the tape. Trying your best to stay central press the cutter onto the shape to cut it out. Smooth the edges.
Repeat these steps with the other piece of clay to make the second side of the holder.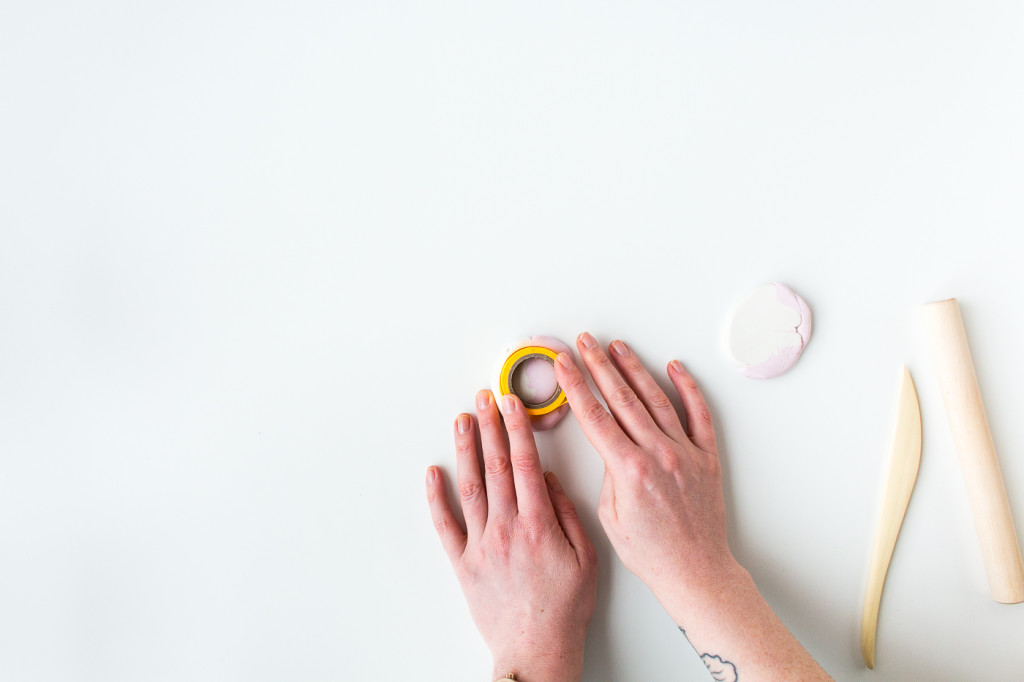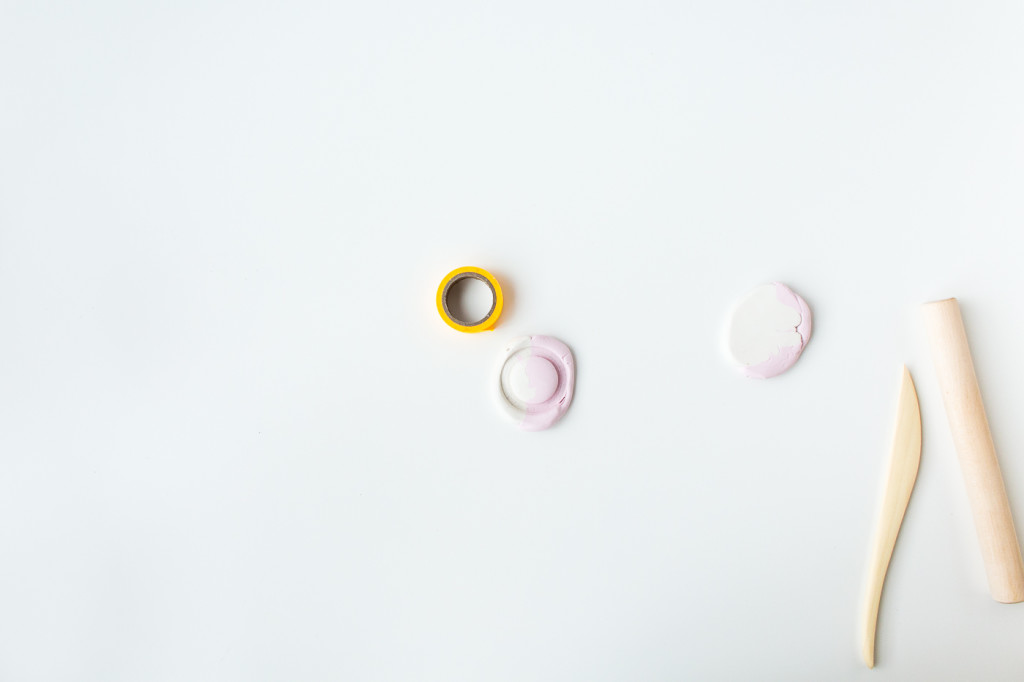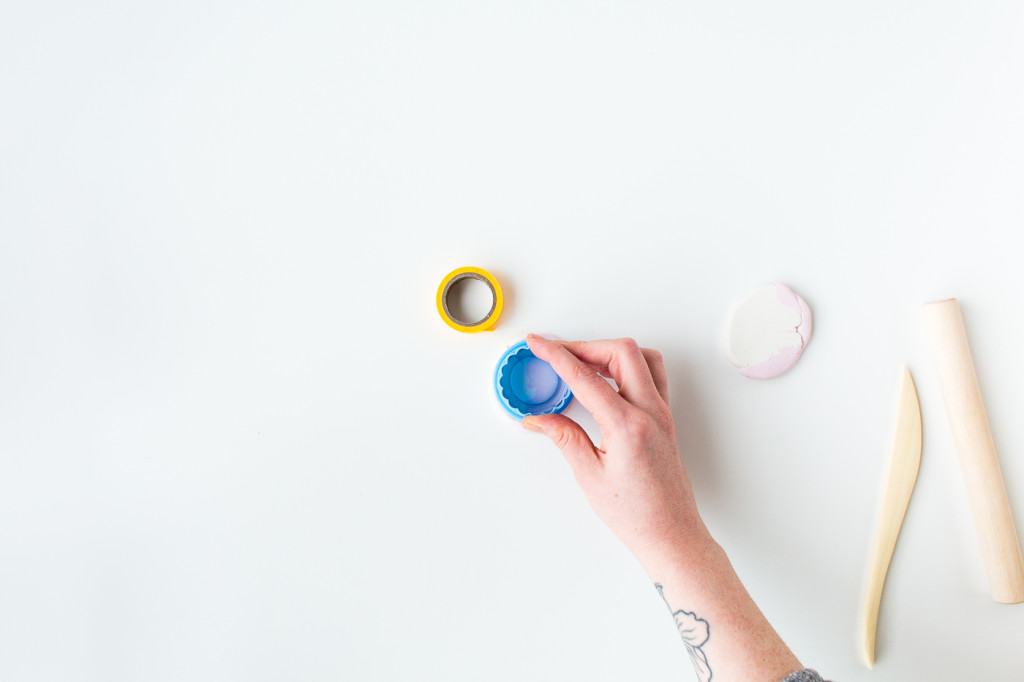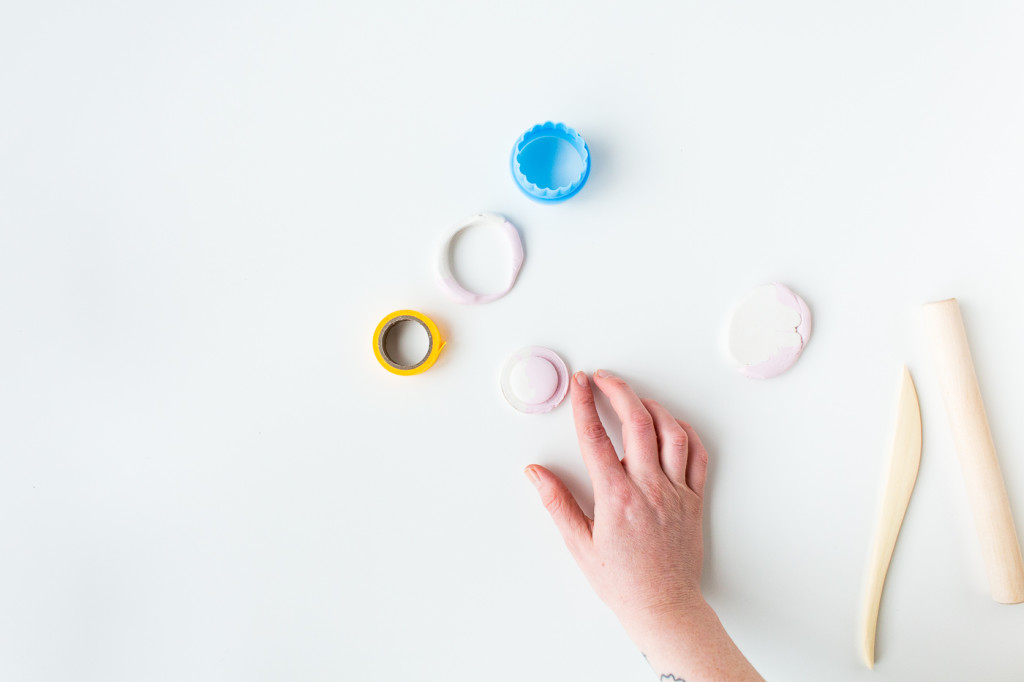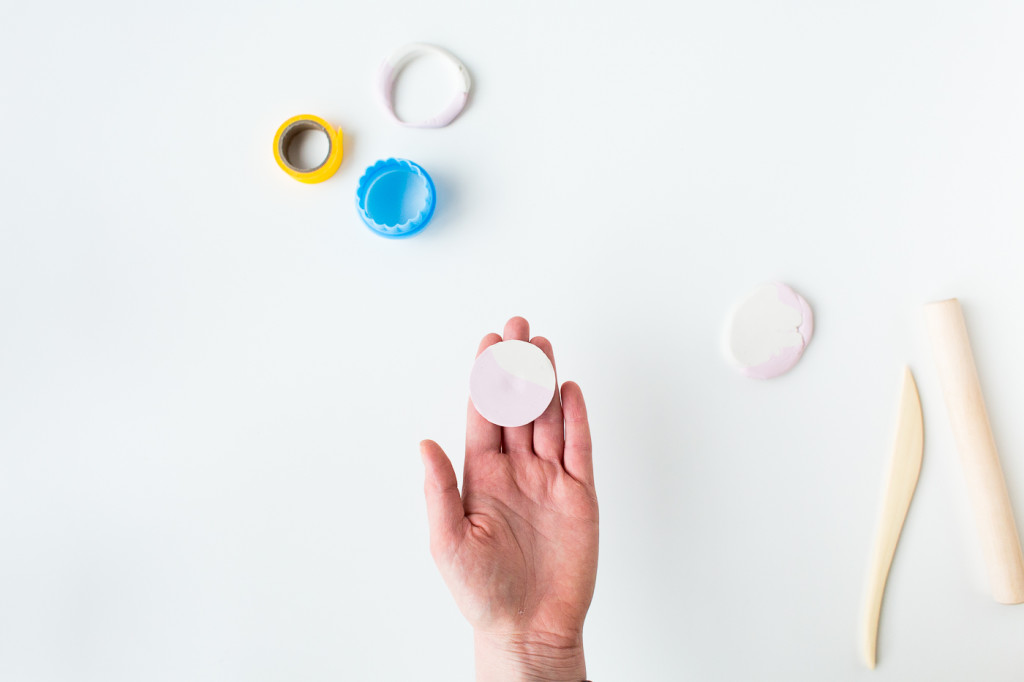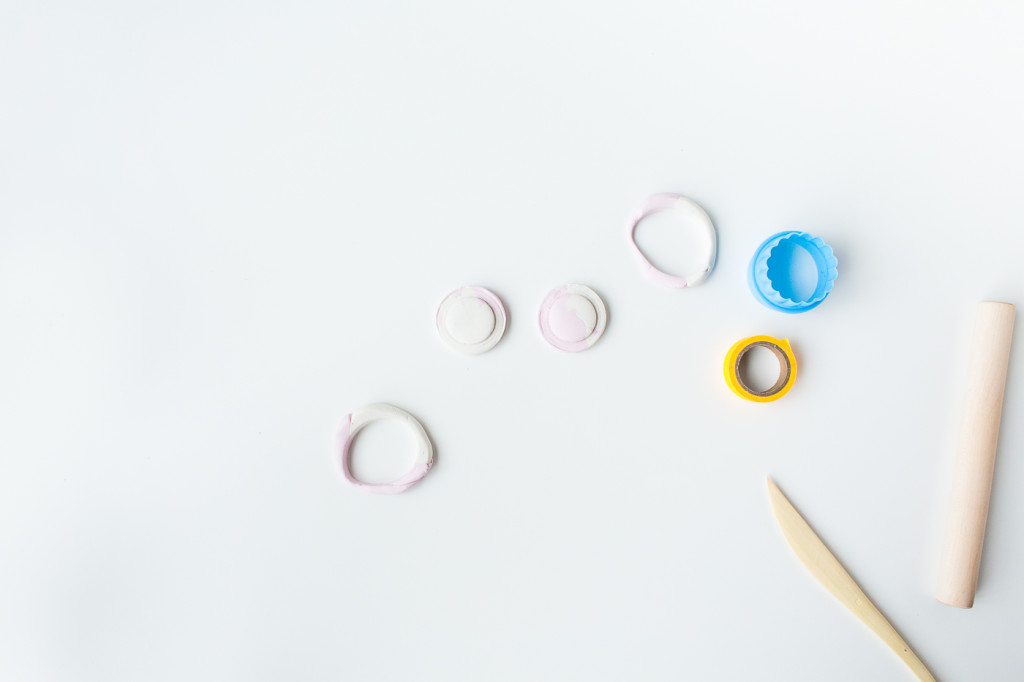 Bake the pieces in the oven on a low heat for half an hour. Leave to cool then sand with fine sand paper to remove any rough edges. Finish with wet and dry paper.
Mix the gold powder dye with the varnish (both included in your kits) and with a fine paint brush paint strokes onto one of the colours on both sides.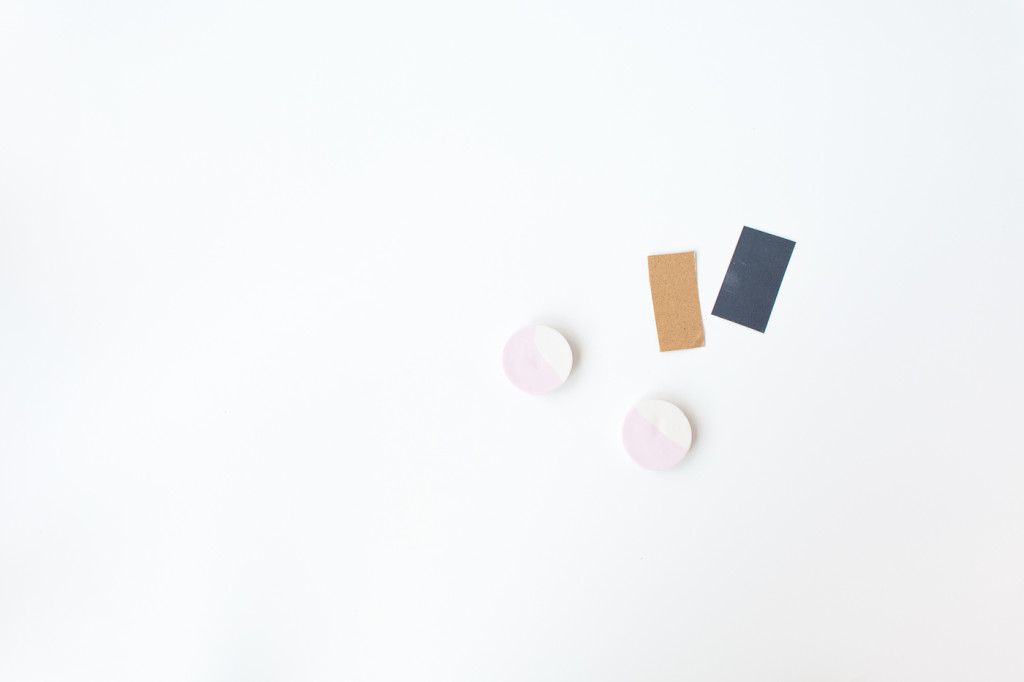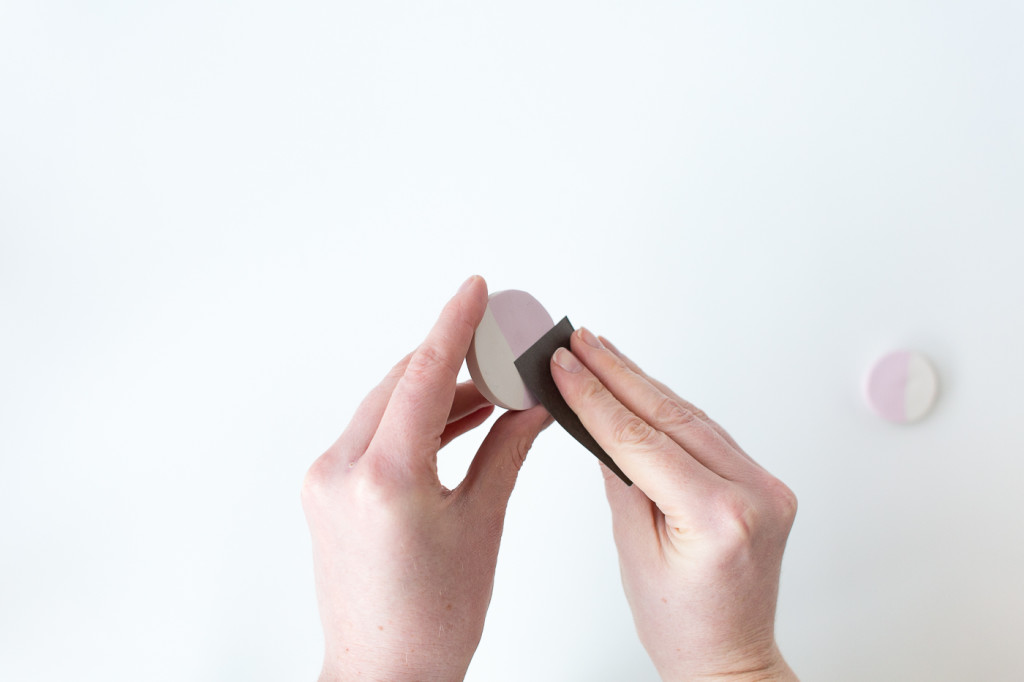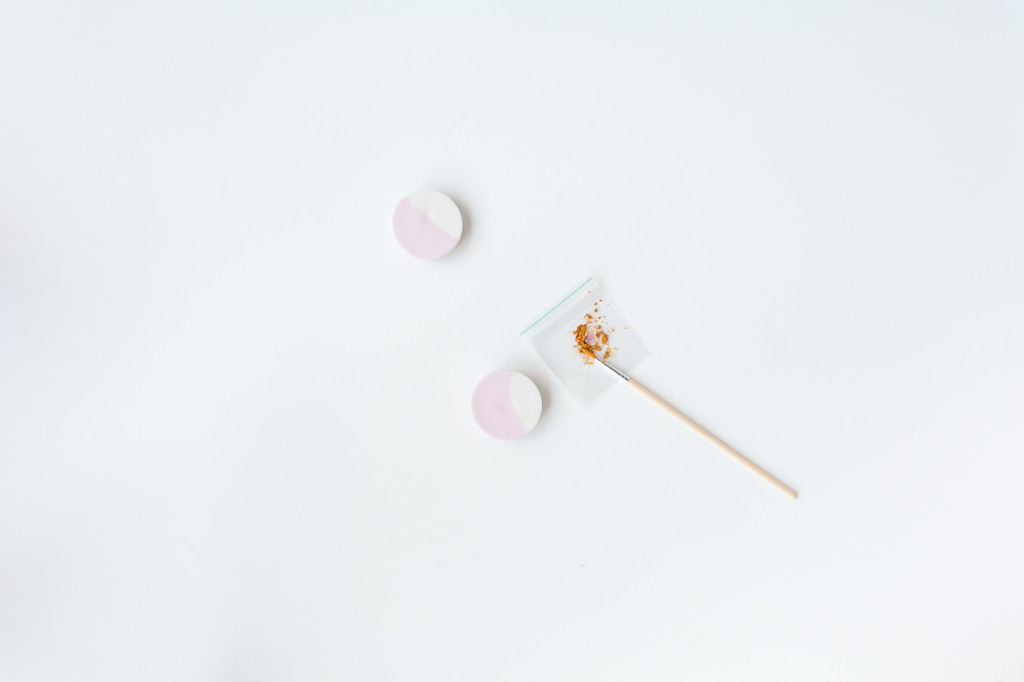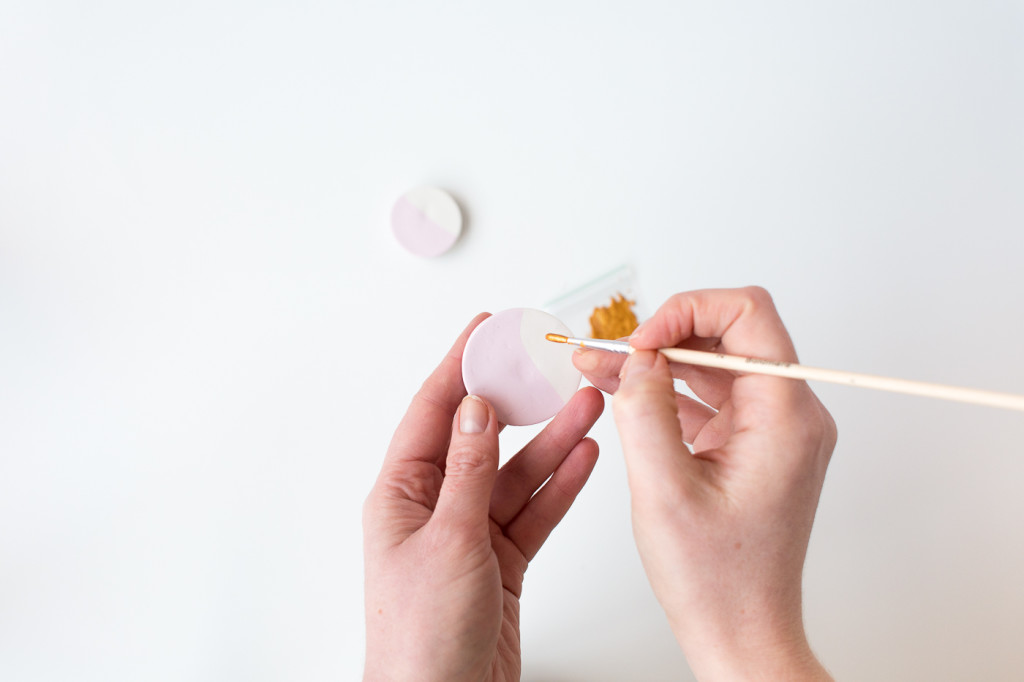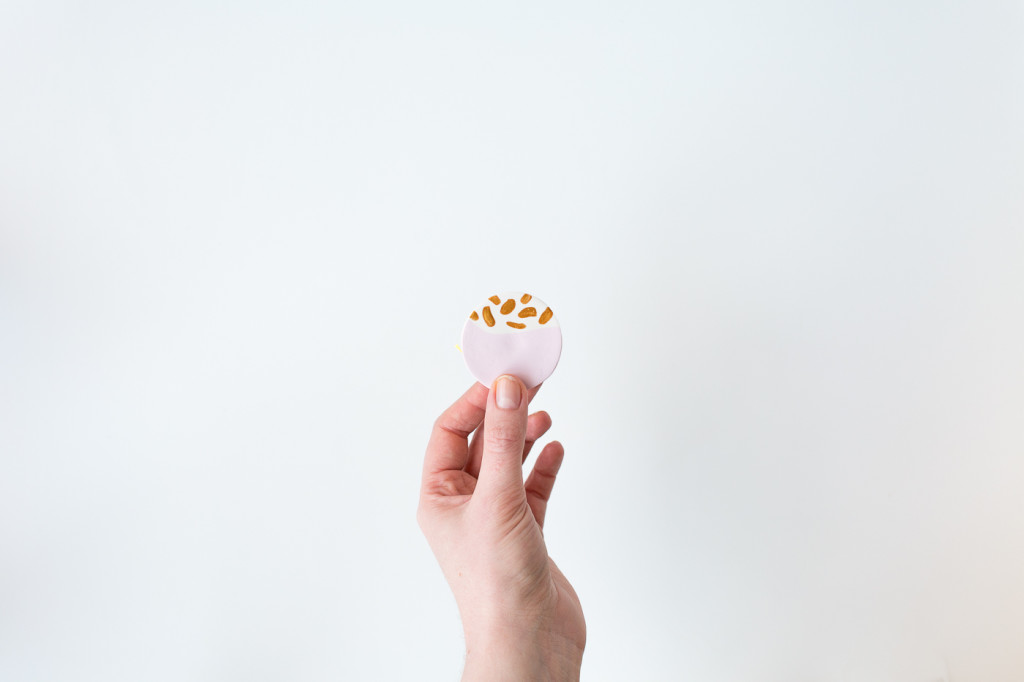 Just leave these to dry and then you can push both sides onto your Washi Tapes making them even more fun!
The second tape holder is made with a marbled clay. We will have a whole lesson on the best practices for marbling clay and how you can use it to create something really special in the members only area. So if you're interested in having access to that tutorial and getting your hands on these materials make sure you subscribe!