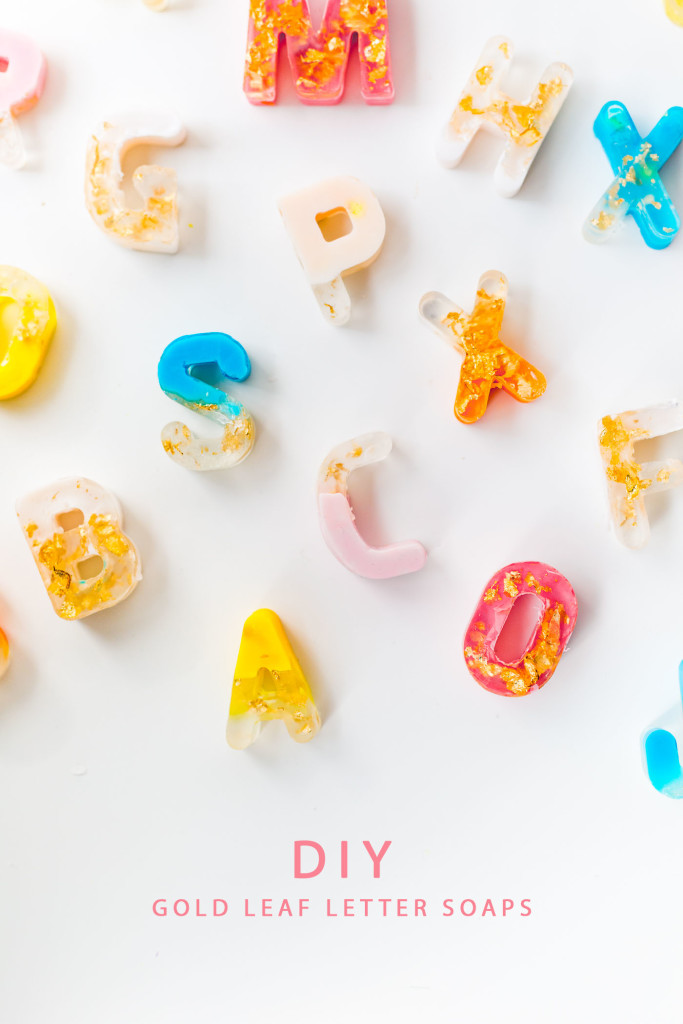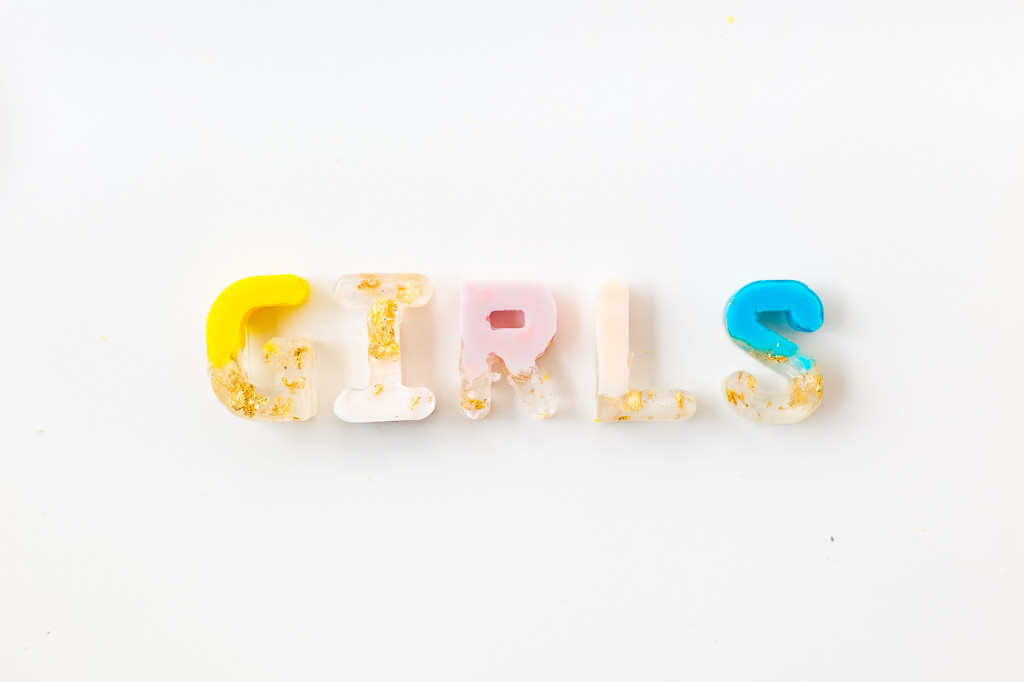 It's been some time since my first ever soap DIY. My Semi Precious Stone Soaps have been making the rounds on the Internet with all sorts of variations so I thought it was about time to give you something new to try out!
These DIY Gold Leaf Colour Block Letter Soaps are so much fun! You can make words to give as a gift for ANY occasion or just gift a whole alphabet for a creative bath time.
The gold leaf gives them an extra special quality because who doesn't want to wash themselves with gold huh? Add you favourite scents and essential oils when the wax is hot to make them even more luxurious. I cannot get enough of lavender at the moment. Maybe because of spring? That's the great thing about giving this as a gift. You can make them completely personalised to the lucky receiver (or maybe just for yourself!)
Materials
Clear Soap | White Soap | Gold Leaf Flakes | Essential Oil
 Alphabet Mould | Wilton Food Colouring
NOTE: I have recently found out that the gold leaf reacts and turns green after some time in the soap. I'm looking for an alternative to use. I'd love to hear if you have any suggestions! I am going to try tissue papers and edible gold leaf to see if we get a better outcome. I'll let you know asap!
1. Melt the soap in a microwave (read instructions on package for details). It's best to do this a little at a time so you don't have to rush through big batches. Add your scents and gold leaf.
2. Prop the mould up at an angle. I used an empty cardboard box and held the mould in place with big lumps of Bluetac stuck along the bottom so it wouldn't slip down. Pour in the melted soap. This is much easier if you have a measuring jug handy.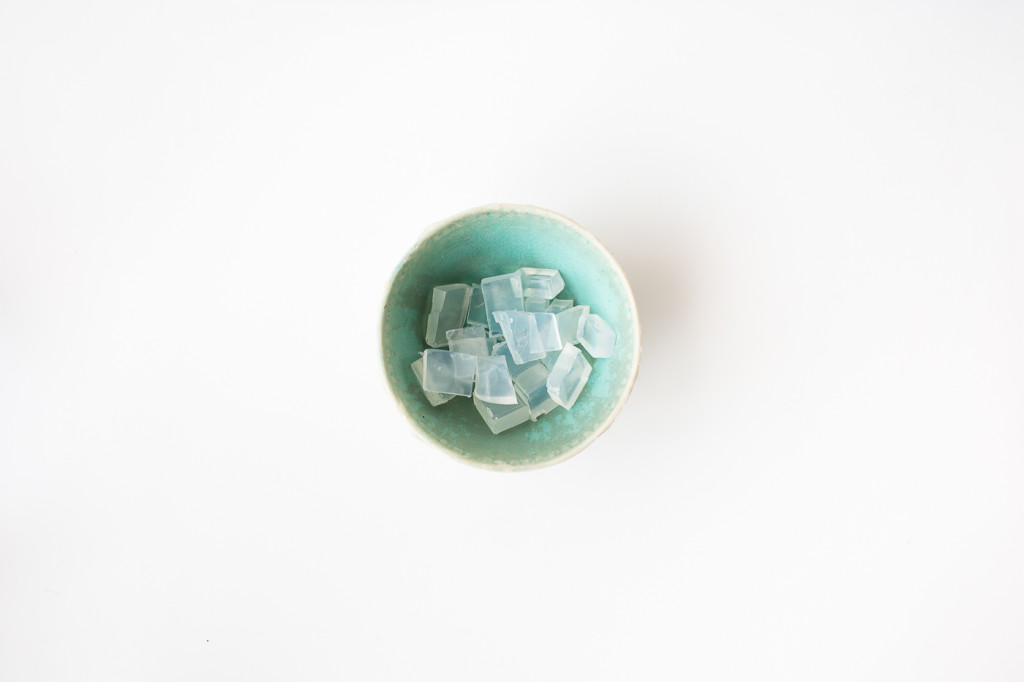 Half fill the mould until you can't get any more soap into the letter spaces without laying the mould flat. Once this has cooled lay the mould flat and get to work on melting the white soap.
3. Mix you colours into the melted soap and pour into the flat mould – filling it to the top.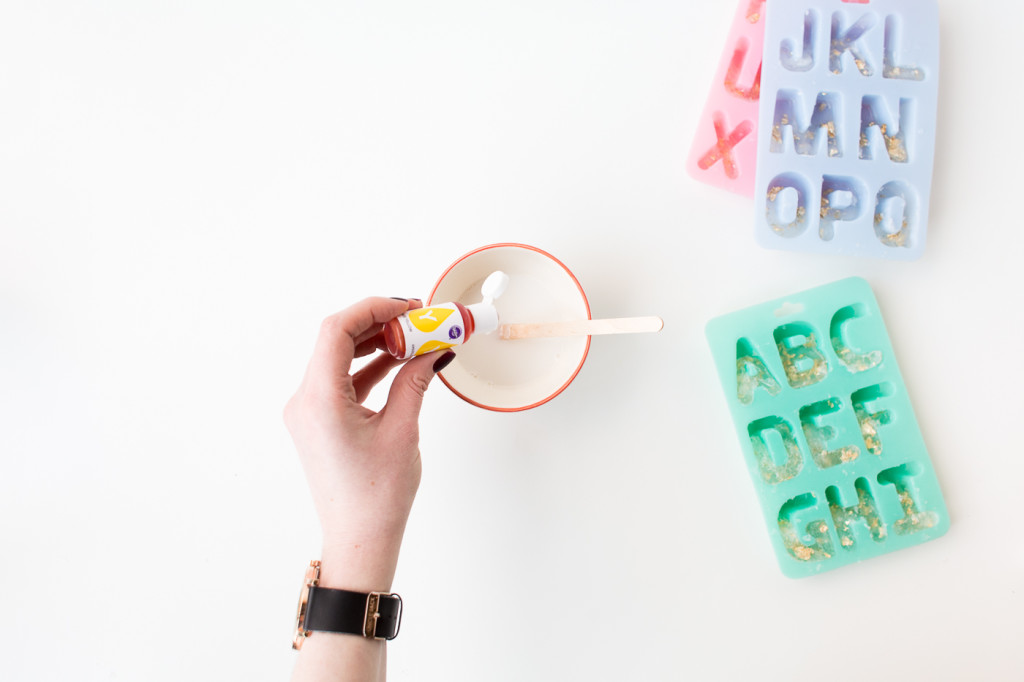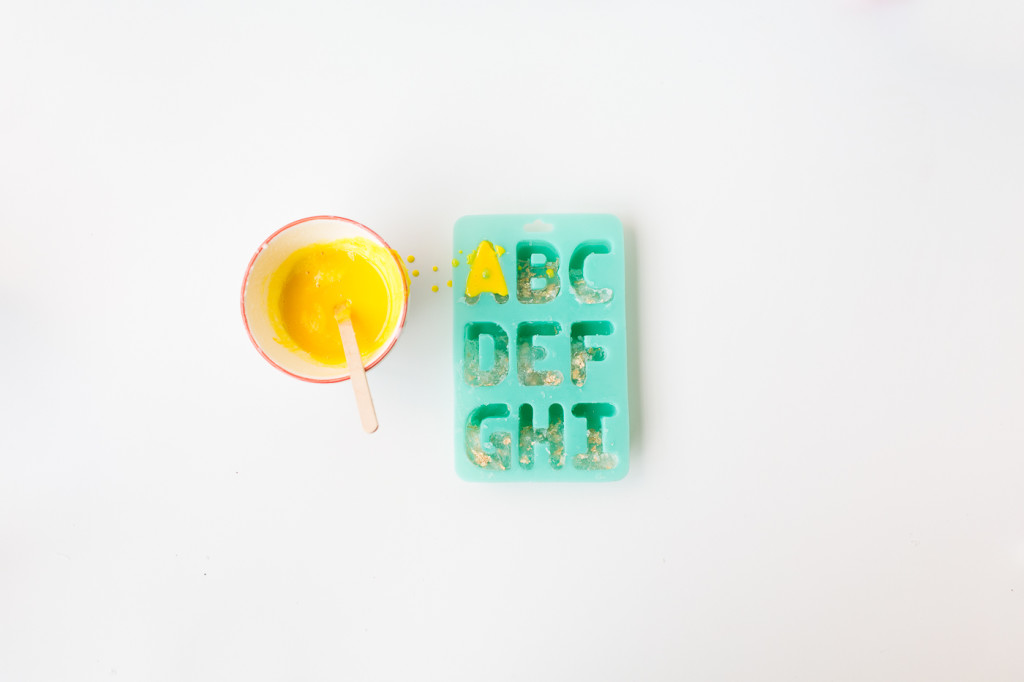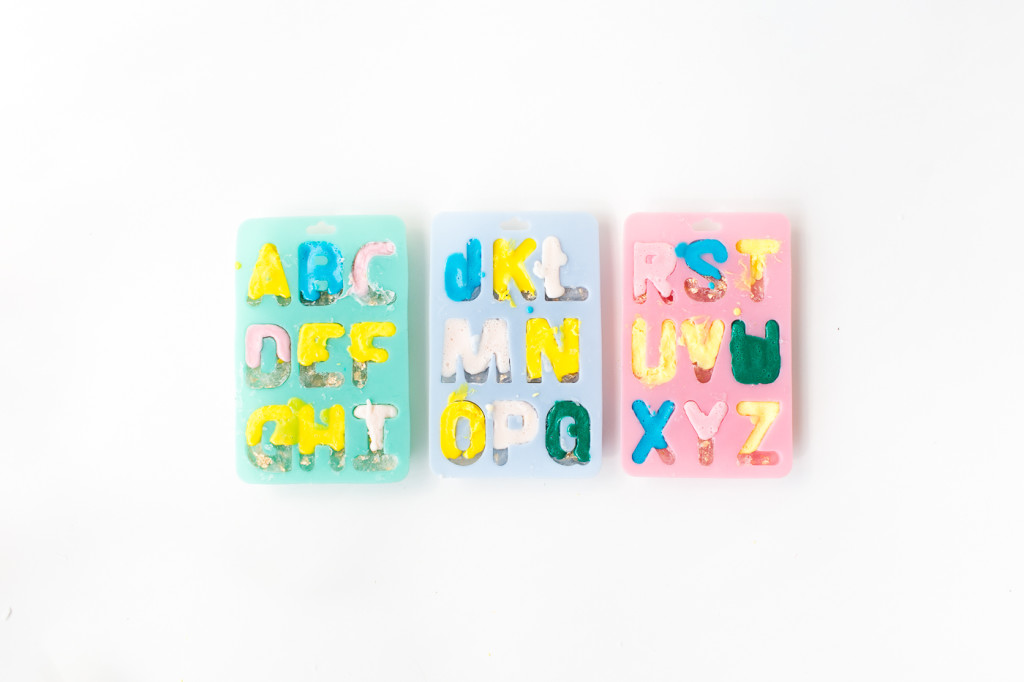 4. Leave for a few hours to fully cool and set. Carefully pop out from the mould and using a retractable knife slice of the front of the soap to make it clean and smooth.
I made some soap puns below but I want to hear if you have any others. Let me know in the comments or even better, share your finished puns with my on Instagram! And come follow me for more (as soon as I think of them!) Everyone loves a pun right!