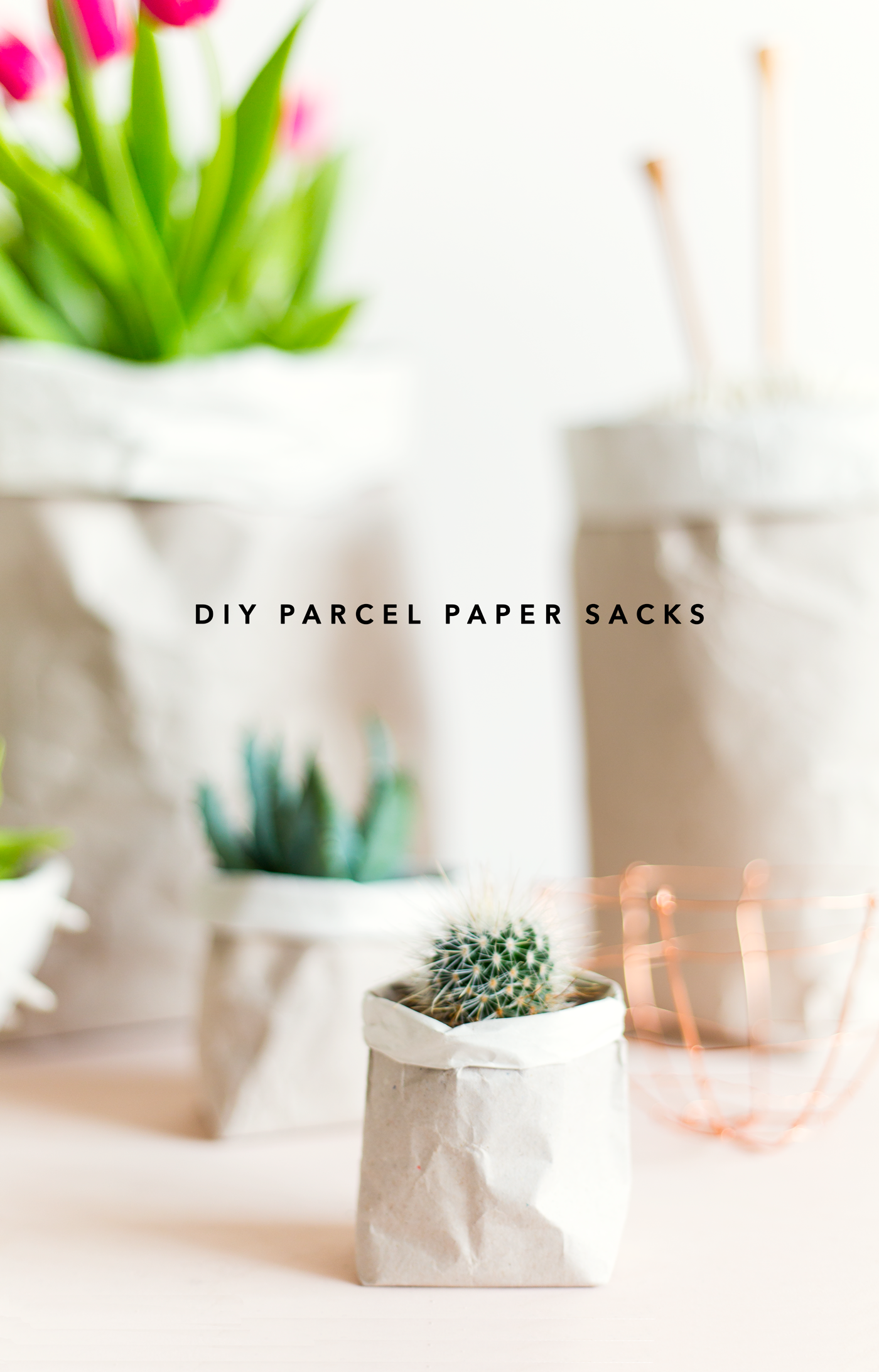 I have this thing with packing paper. I get quite excited opening a parcel to find out what type of paper my items have been wrapped in. It's rare but sometimes you get these beautiful light grey or cream papers that are sprinkled with flex of colour which make them look handmade. I aways keep these because they are so pretty, but after four months of moving materials from my home to the studio I'm starting to think I have a real problem and if I want to keep things like this I'd better put them to good use!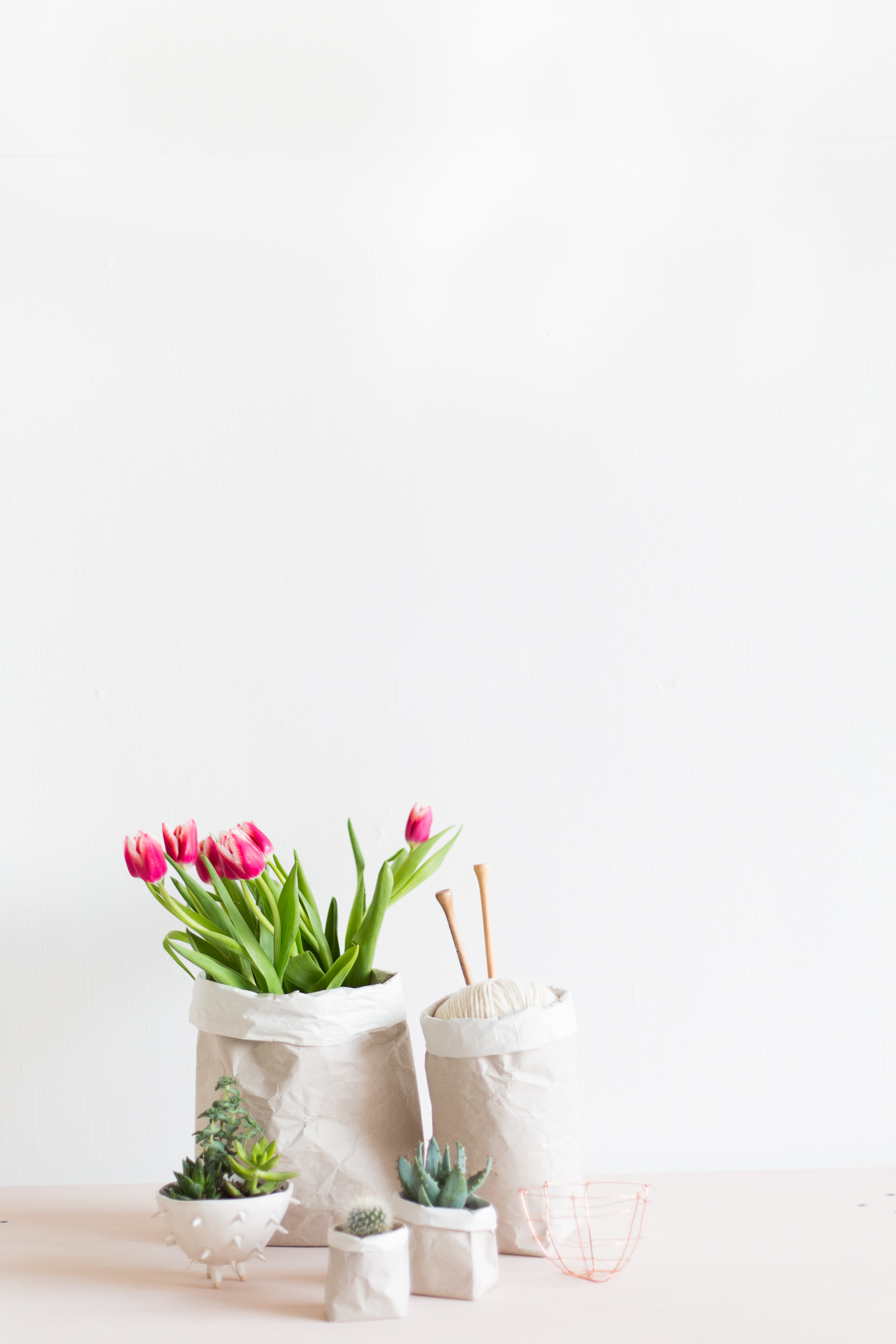 This is a great tutorial for all you paper savers! You can use recycled papers like me or patterned papers you have been saving. You don't need a lot to make the smaller sacks so start raiding your scrap drawer now!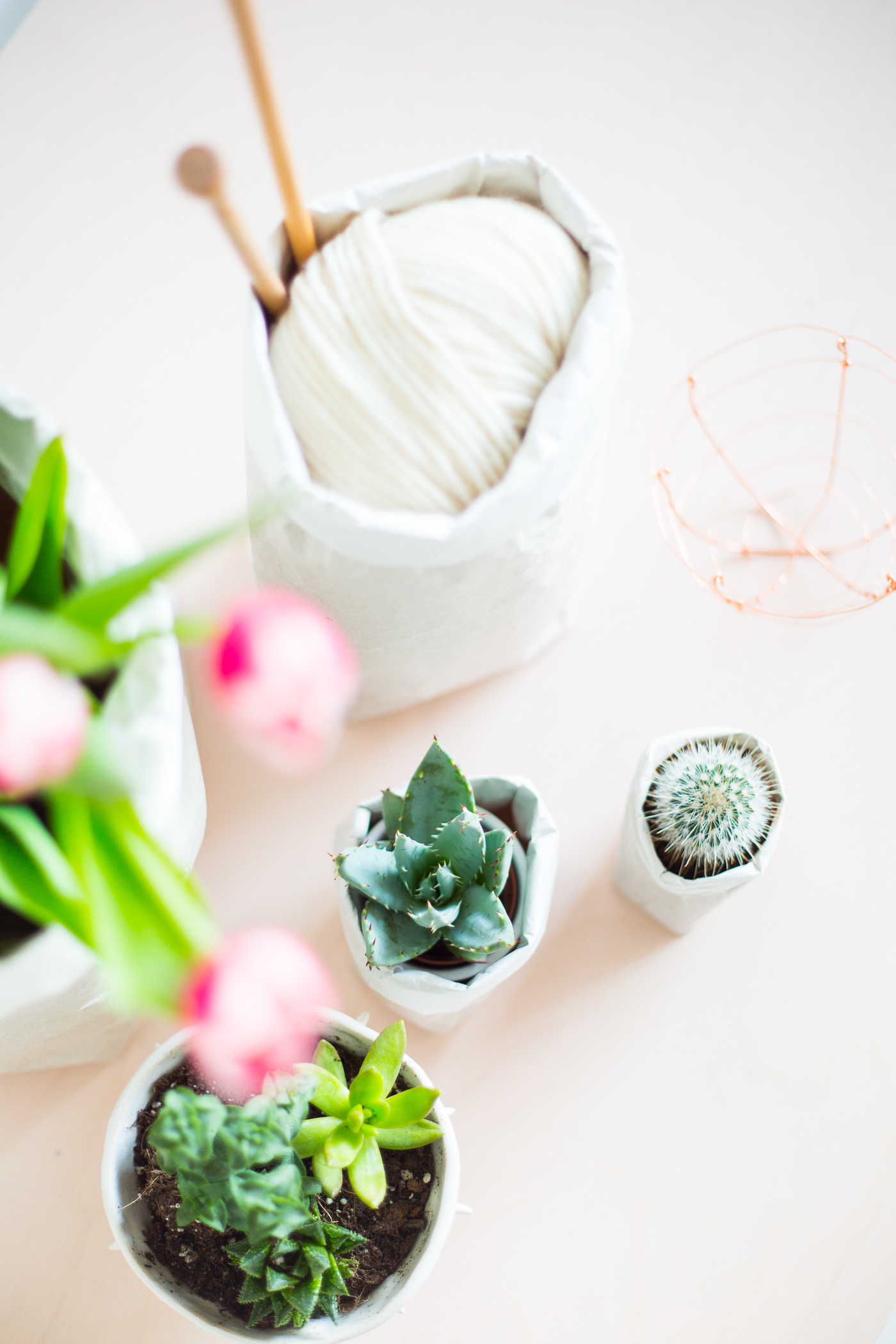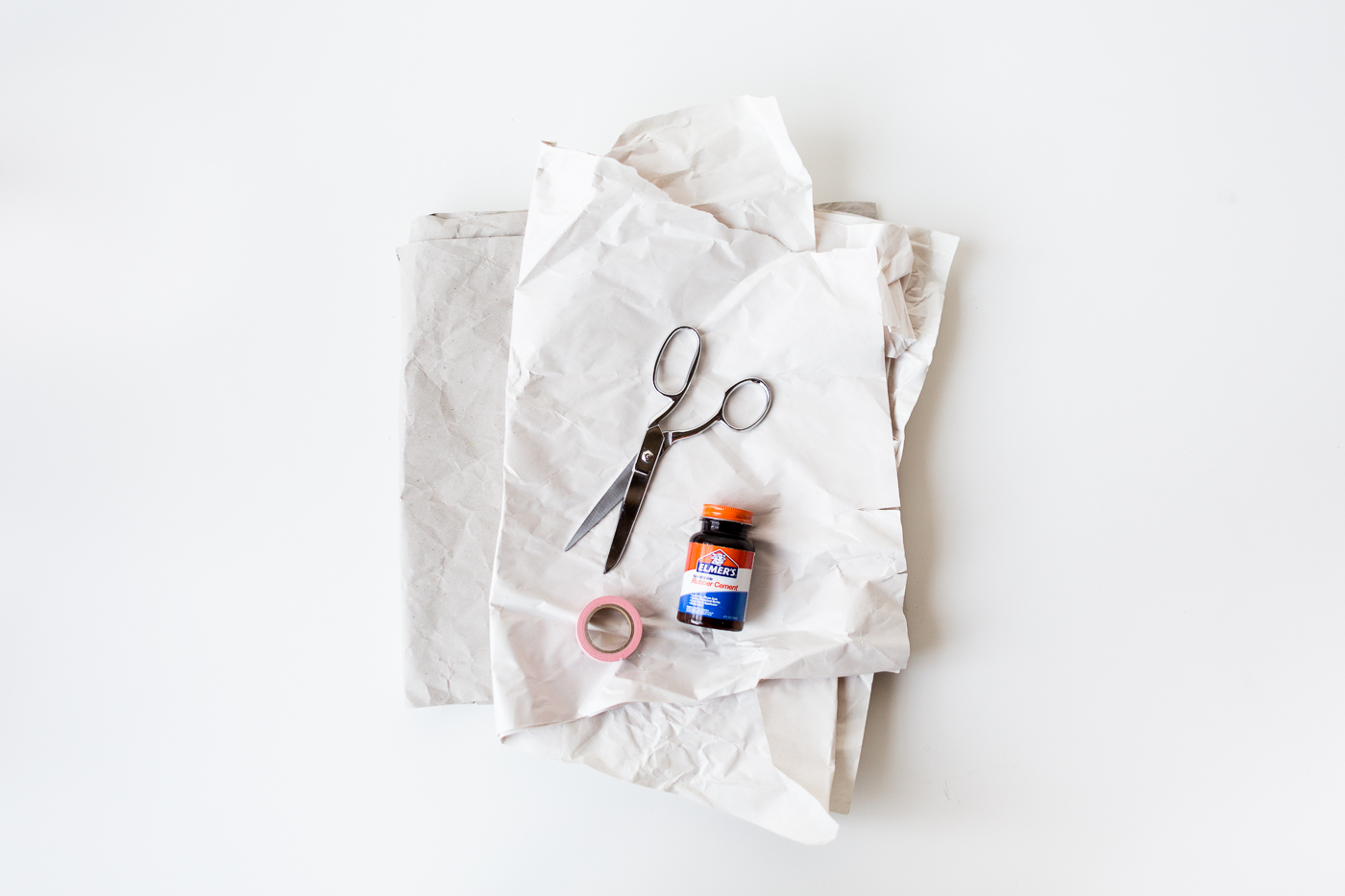 Materials
Paper | Glue | Tape | Scissors

1. Cut out two pieces of paper. I like them to be two colours so you get the top fold in a different colour to the outer sack. Cut the inner paper so it is slightly bigger on one side to make the folding a bit easier later. Place the paper down – inside piece first then outer piece over the top. Fold the excess from the inner piece over the top of the outer paper.
2. Turn both pieces over and gently bring the right and left edges into the middle. Don't press down or crease the folds.
3. On the right hand side pull apart the inner and outer pieces of paper and run glue along the inside edges. Gently bring the left hand edge into this space and press into place on the adhesive. Make sure the glue doesn't stick the insides of the sack together – just the edges. Add more glue to hold the fold down at this join.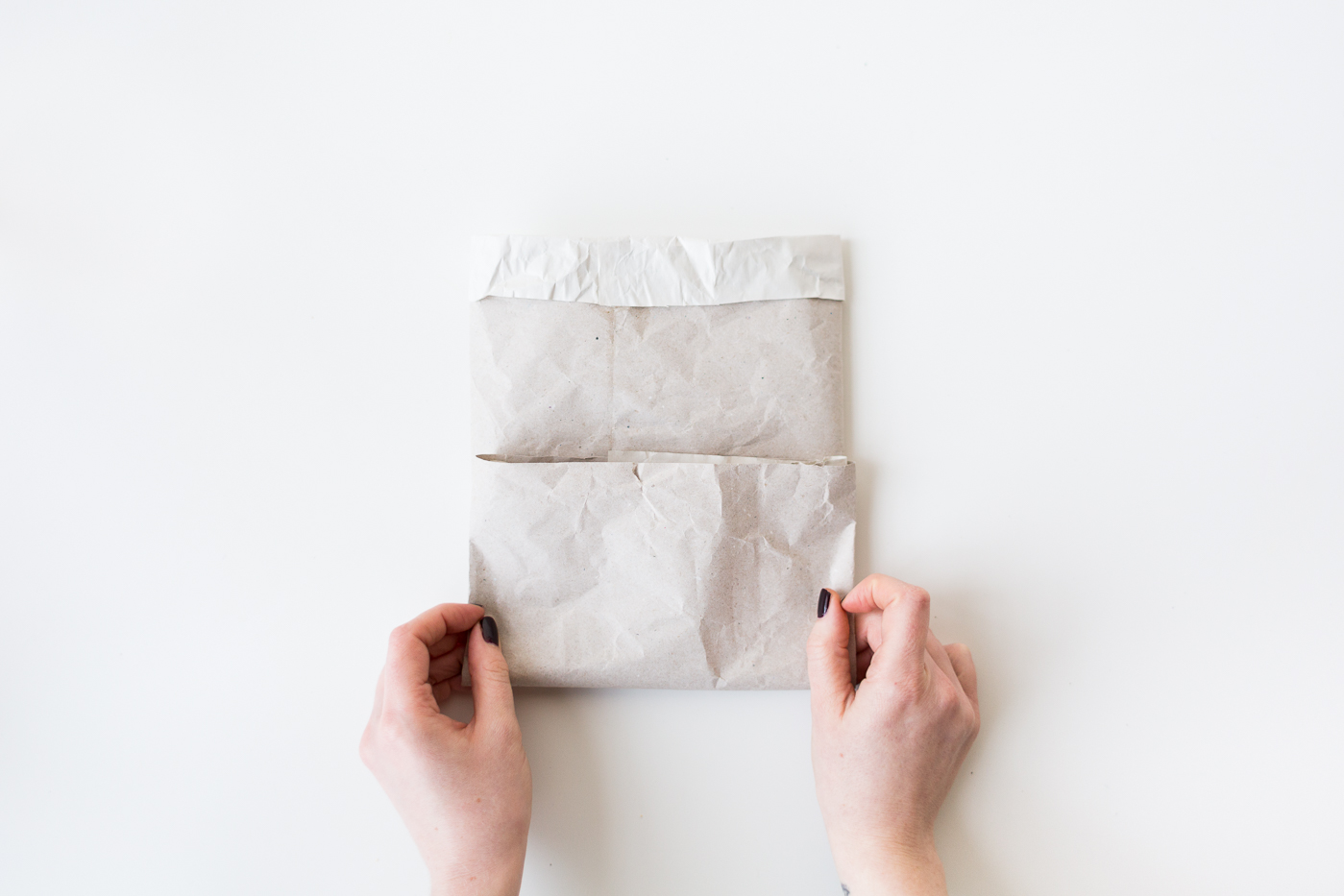 4. Fold the bottom of the sack up. The more you fold the wider the sack will be, but the shorter it will be too! Pull apart the sides of the sack from the bottom to make a diamond shape (see image below). Press down the edges of this diamond. (Your diamond might have a flat top and bottom which is ok too).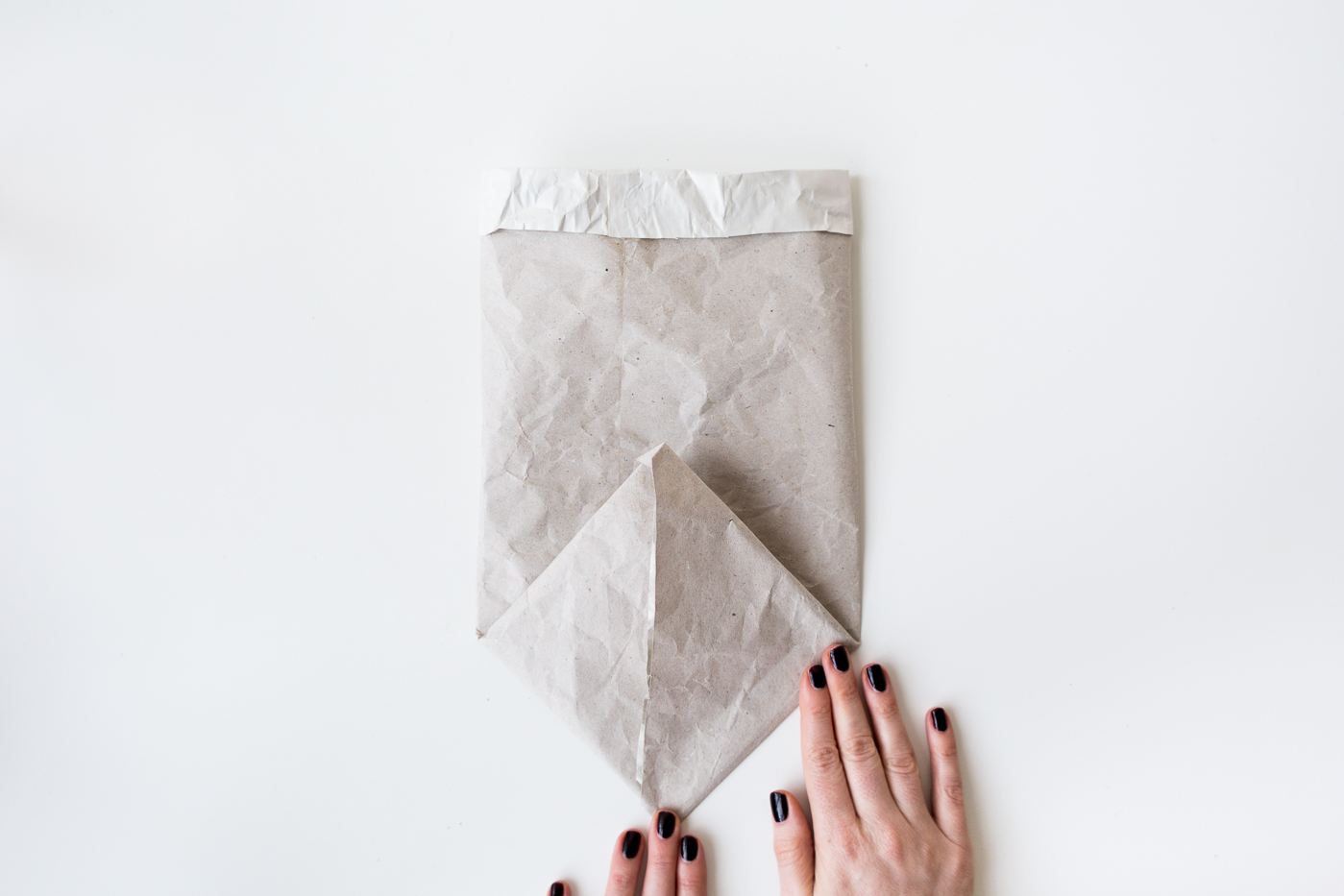 5. Fold the top and bottom corners into the centre and tape into place.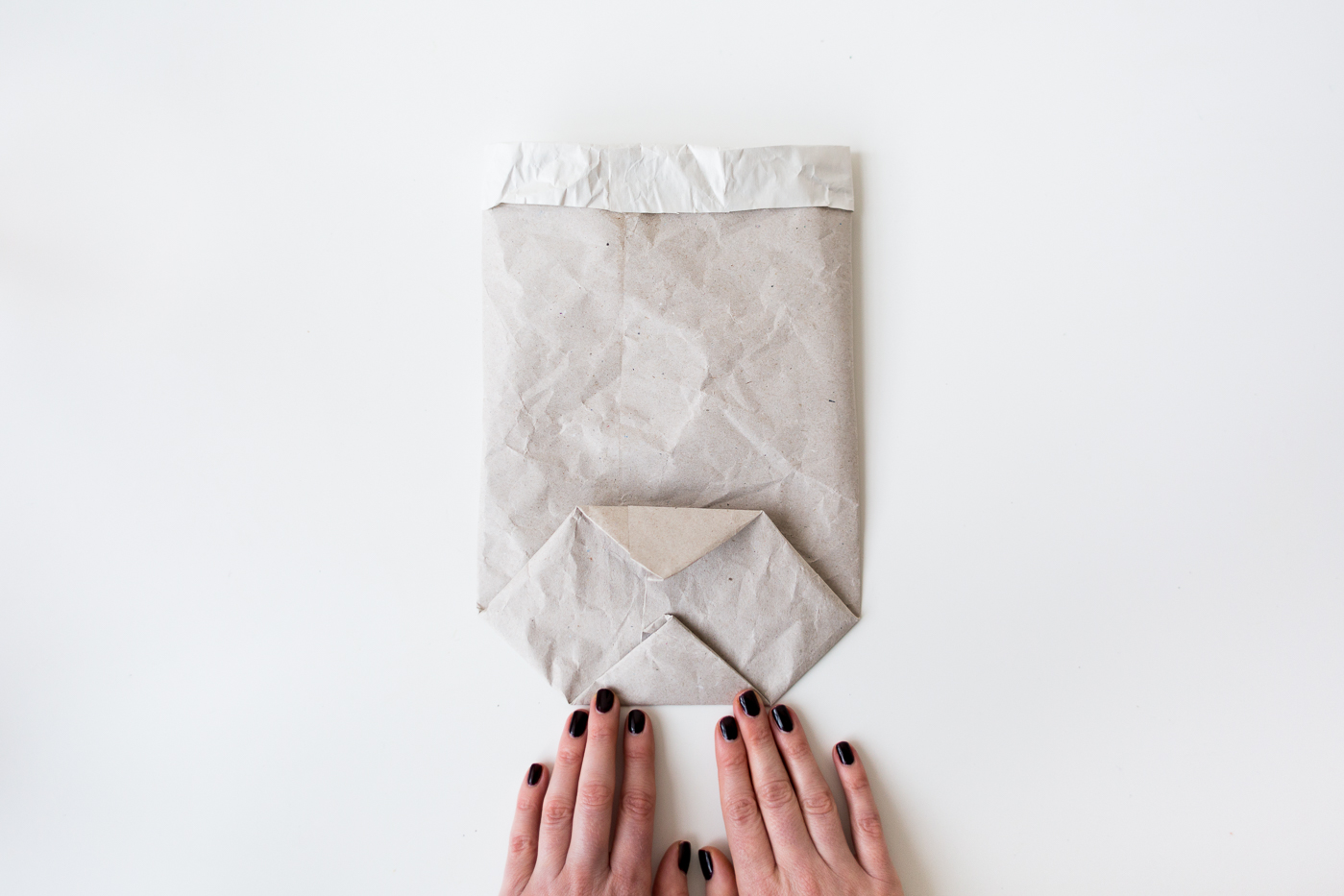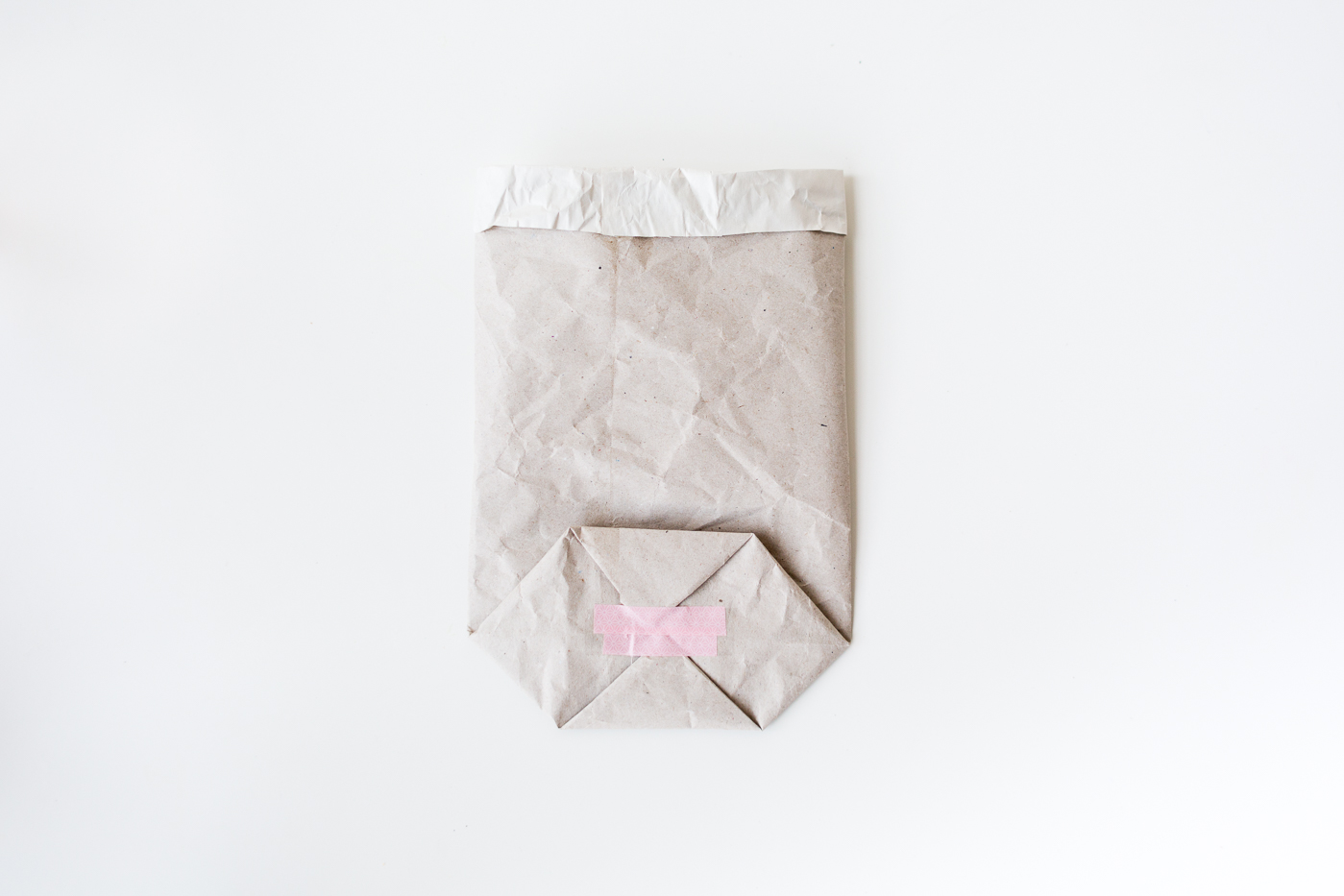 6. Put your hand into the sack and push out into shape. Fold over the top of the sack one or two times depending on the size you want your sack to be.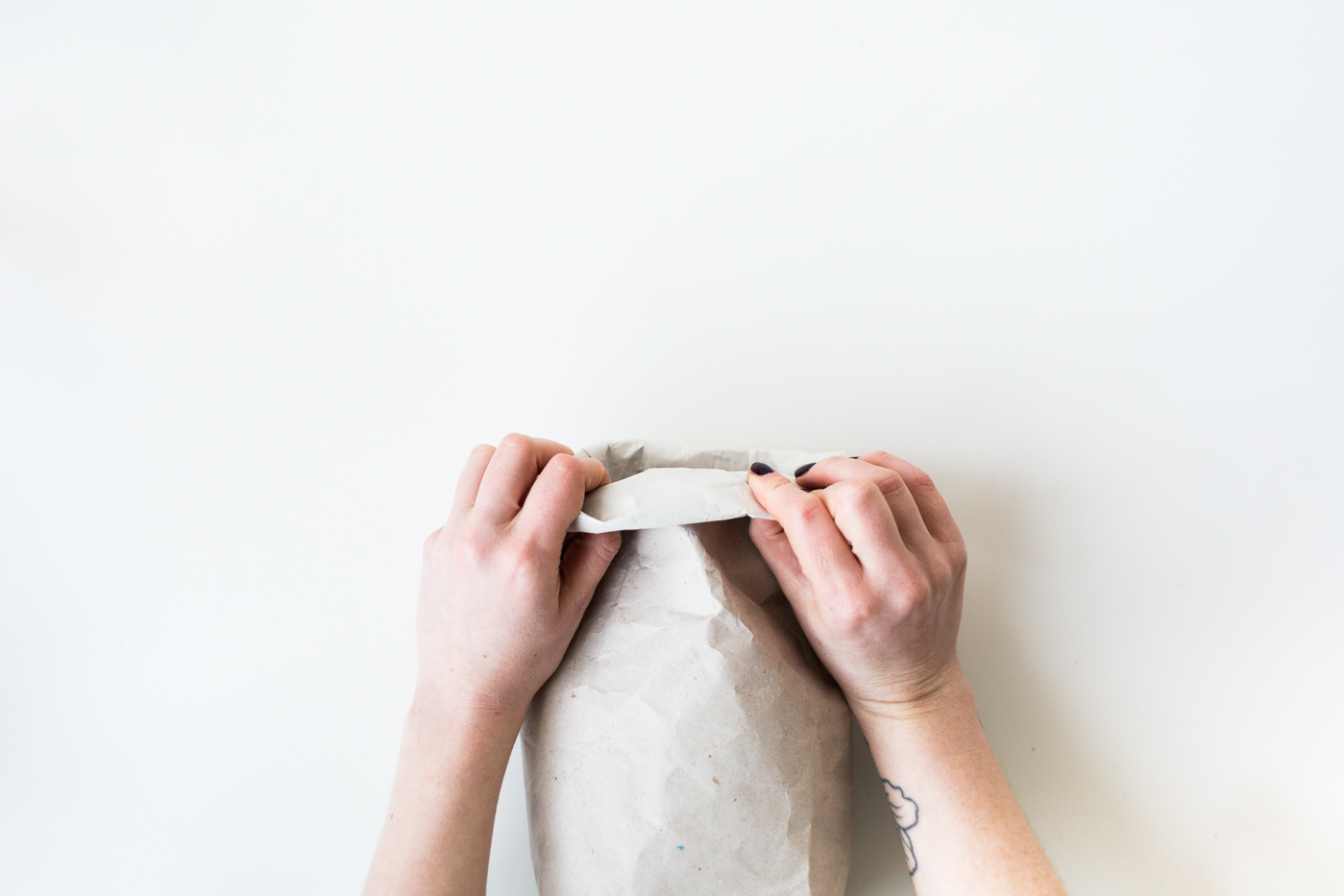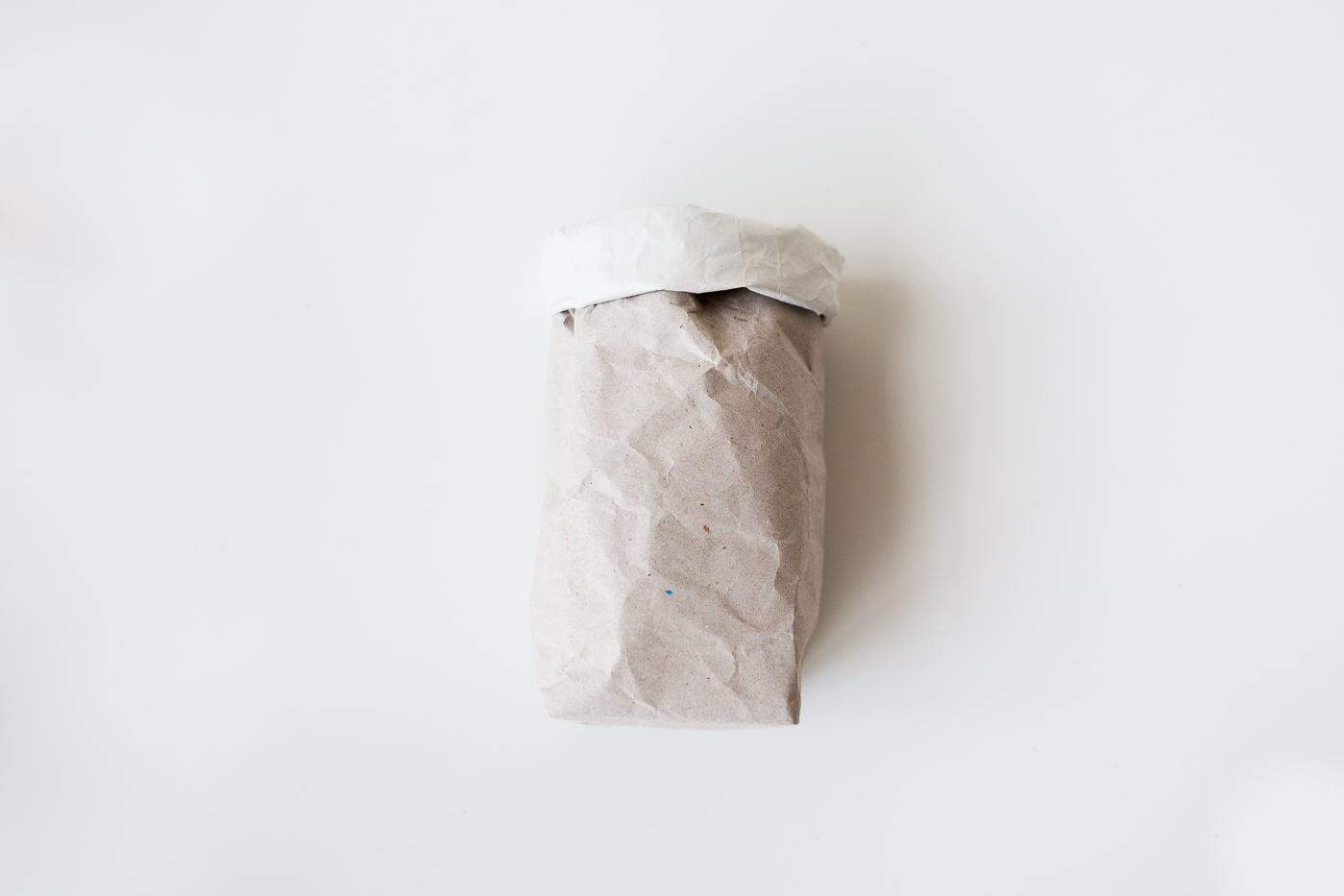 Now it's ready to fill with a plant pot or vase. Remember, don't water straight into the bag unless you want a soggy mess on your hands!