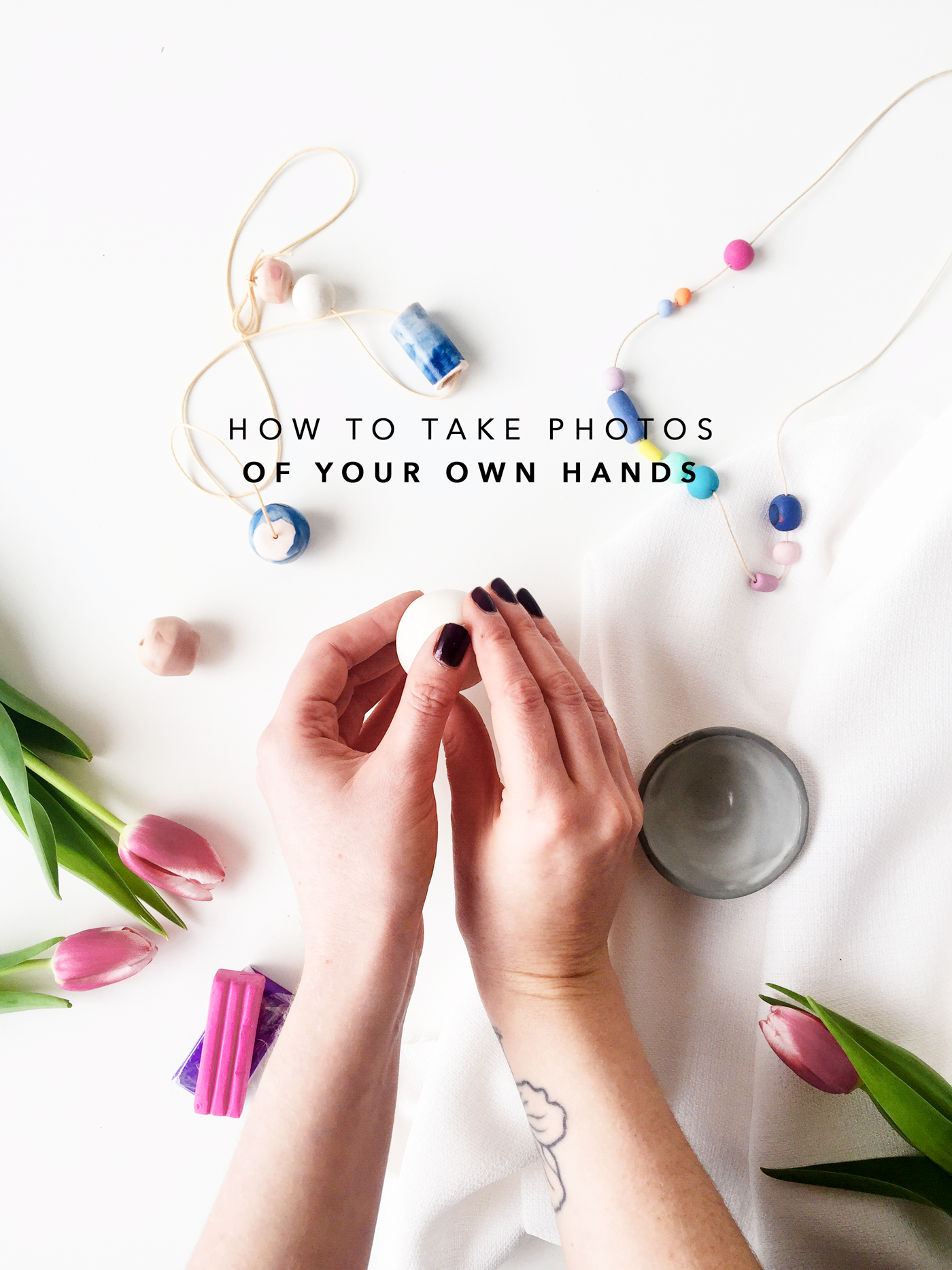 Have you ever wondered how people get those photos with both of their hands in view. Yes, it's true, some lucky bloggers/IGers have someone at their beck and call to take the perfectly framed shot while they are free to concentrate on how cold their coffee is getting. But you don't need a Instagram Husband for the perfect hand selfie. We are independent women! This is a tutorial on how you can take photos of your hands for Instagram without the need for a photographer on retainer 24/7.
Personally I usually use my camera with a tripod to get these types of photos for my blog, but every now and then I want to set up and take a quick phone photo to avoid the nuisance of transferring images around. It also means I get to play with all my photo editing apps which, let's face it, is WAY more fun!
But there is another reason I want to share this tutorial with you today. Our hashtag #myhandsmaking has teamed up with Kate and Katie's amazing hashtag #wipsandblooms (one of my favourites around at the moment. the best excuse for more flowers on my feed!) and we want you to take photos of your hands making your works in progress with a bloom or two in view.
Realising this could be quite an ask I thought I'd give you guys a quick tutorial on how to get those hands perfectly in shot. All you need to do is treat yourself to a lovely bunch of flowers and get making!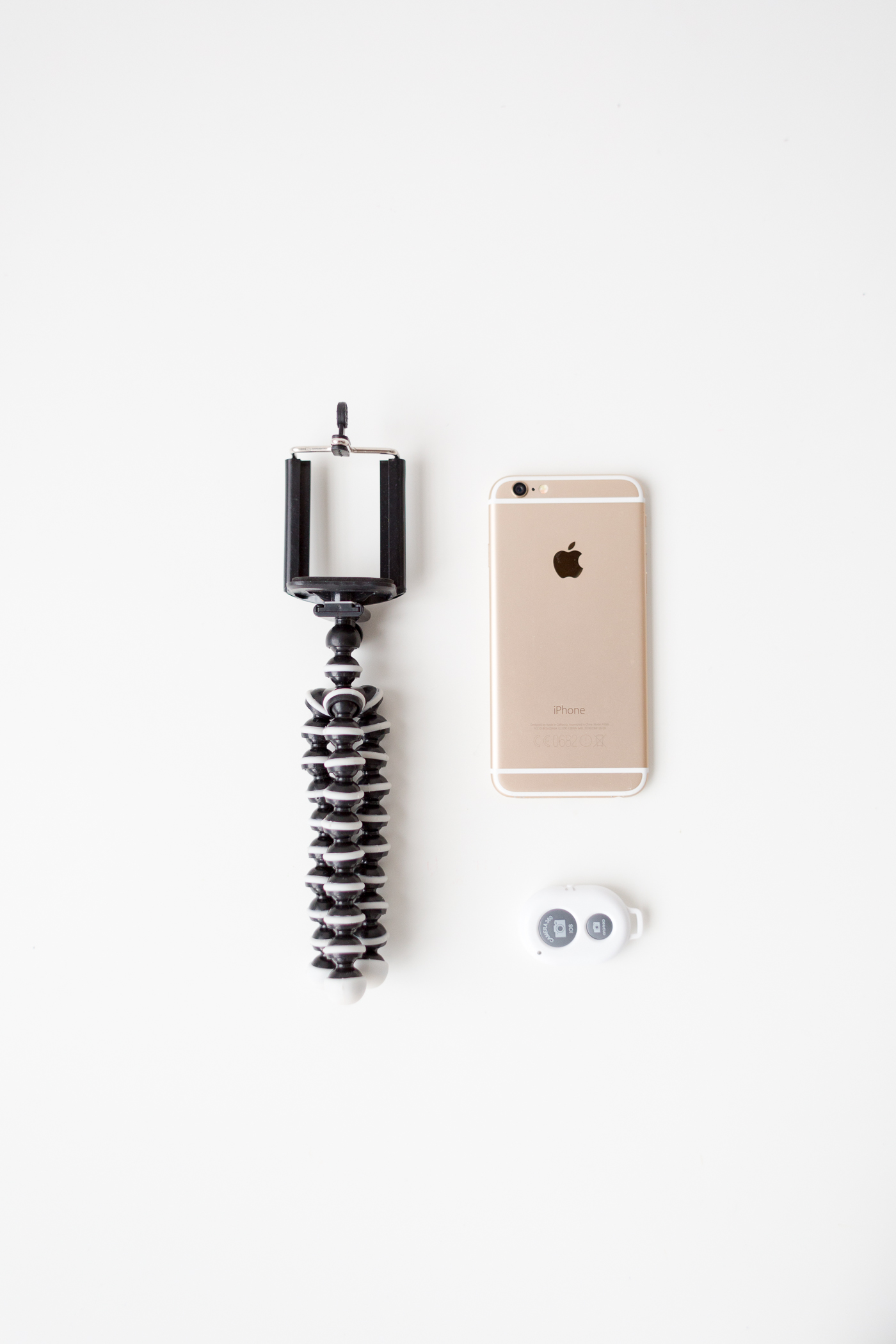 You'll need:
Phone Tripod UK/US | Bluetooth Remote UK/US | Phone
These are fantastic, cost effective items to have on hand which make life much easier when it comes to taking pictures hands free. Try taking a photo with your phone between you'll teeth and you'll understand why!
I love these flexi leg tripods because they wrap themselves around anything and are really secure. I've kept my setup as simple as I could imagine – placing a chair on my desk and weighing down a strip of study cardboard with a heavy object. This gives me the flexibility to move the camera into the position I need. Alternatively you could try using a ladder, an ironing board, a broom handle or anything else you have to hand which could be positioned above your work area.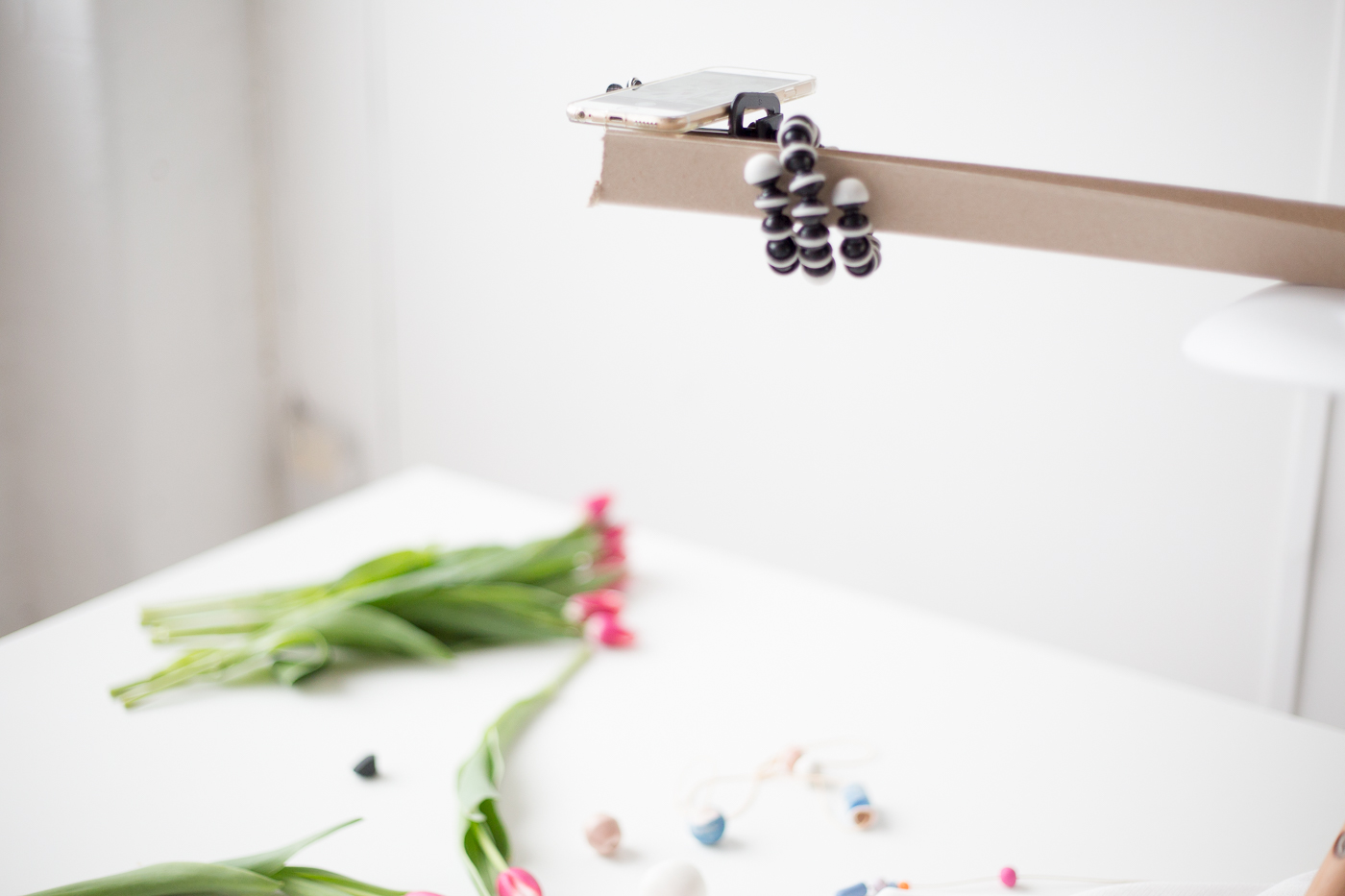 Once you've set up your bluetooth to recognise the remote (instructions are included) position your phone into place. Arrange your subject matter using the screen of your phone in camera mode to get your shot set up.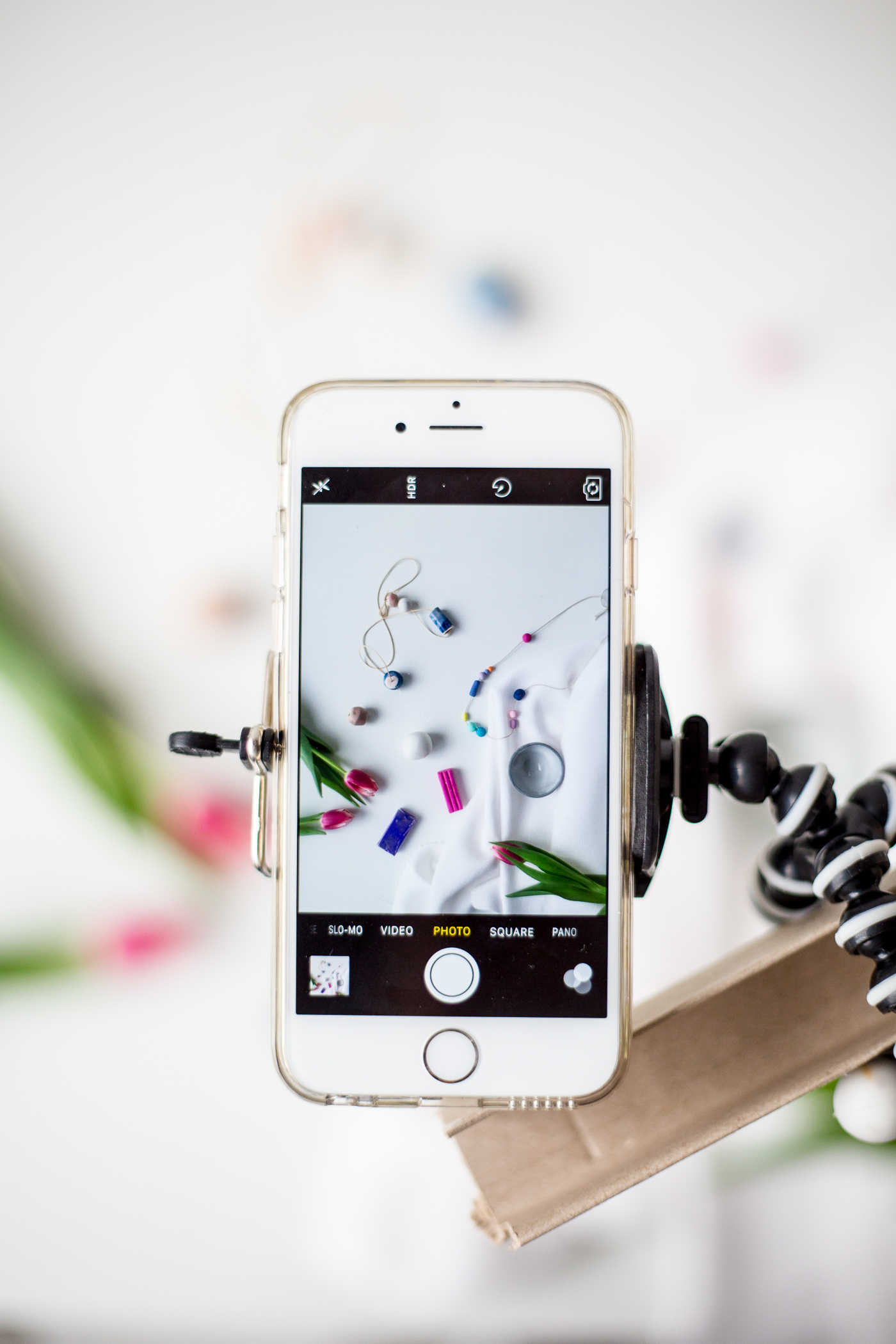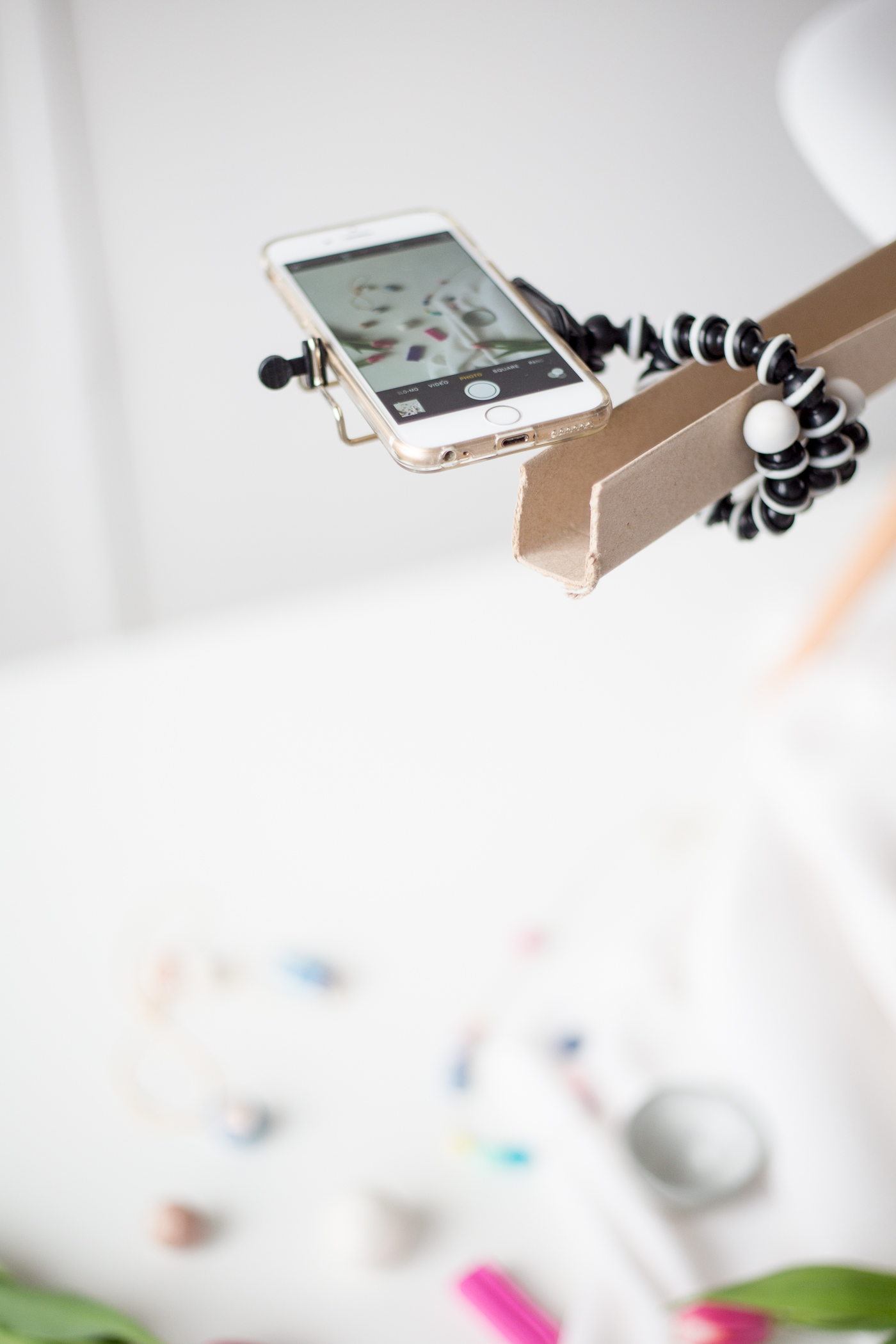 I always set my timer up for 3 seconds because, well who has the time to wait 10 second each time you want to take a photo. Practice how you're going to position your hands and where they will be in the frame. Your hands will always look better if your arms are level or below the hands. The perspective just looks really off if they're raised up so when you're in position crouch down a little, (great thigh workout here!) press the remote button and quickly place it out of the frame.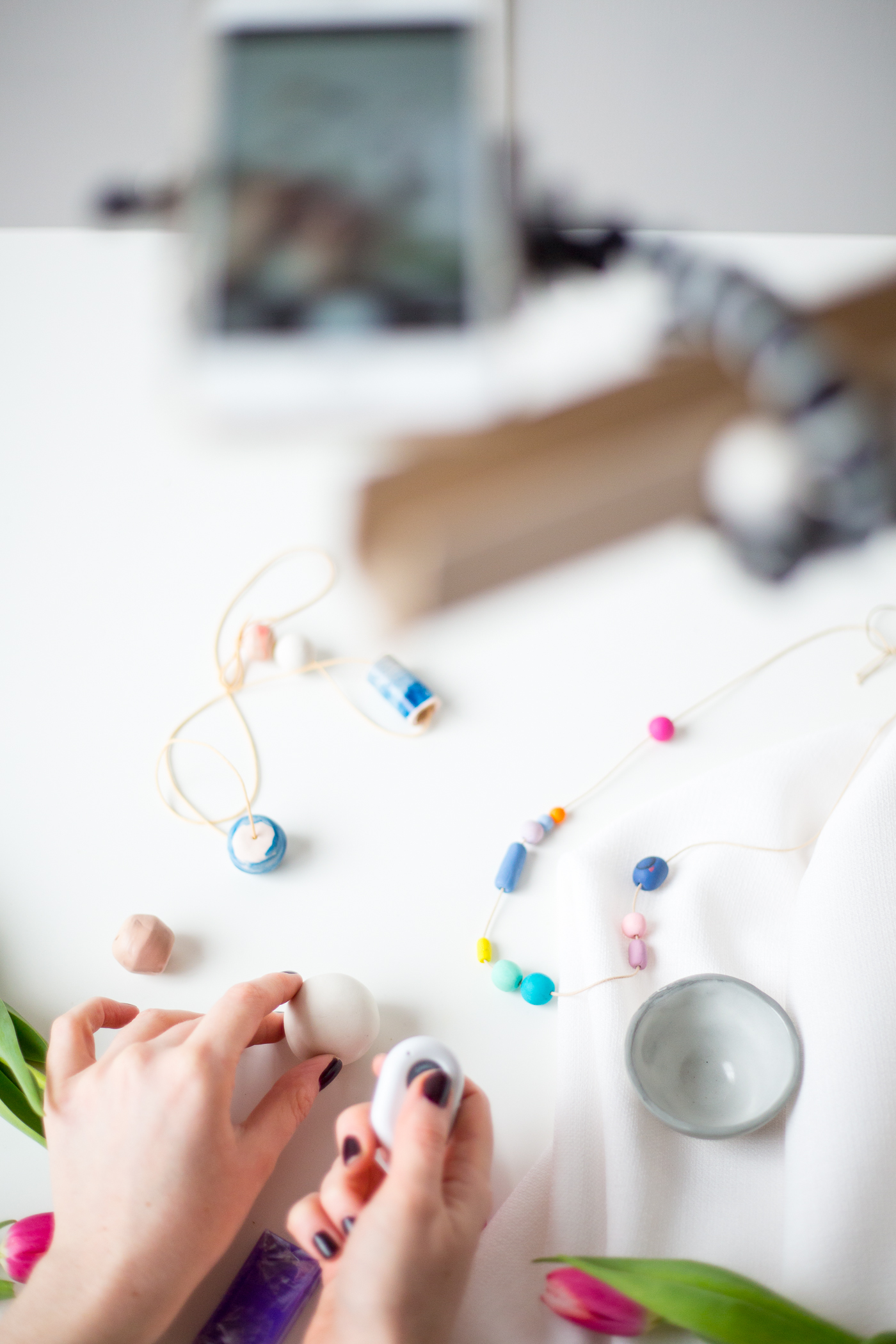 It might take a few tries to get your shot but keep trying until you're happy. The more you practice the better you will get!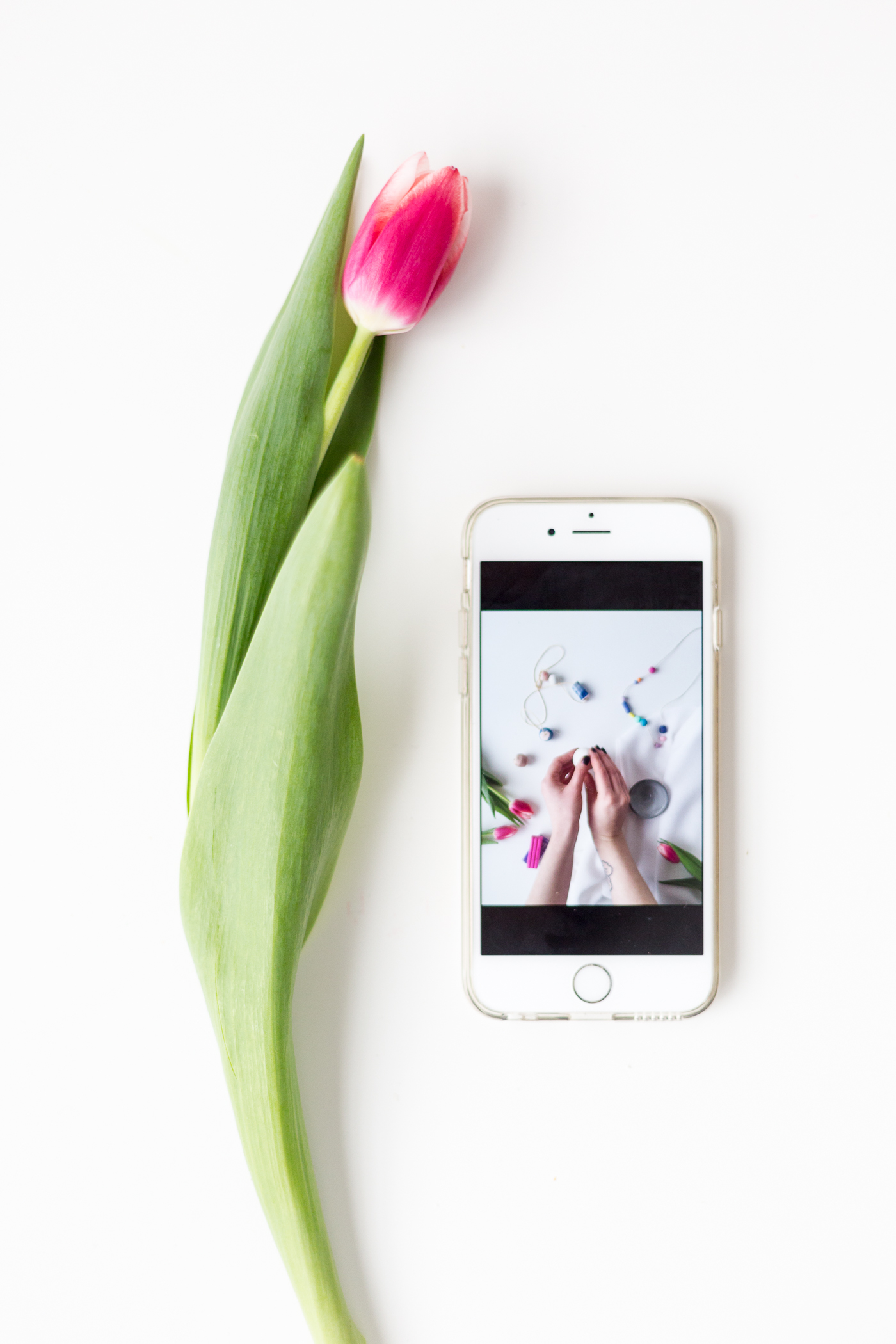 Now you have your gorgeous, engaging photo you can edit using these tips to get beautiful Instagram photos with your phone. Don't forget to share with us using #myhandsmaking and #wipsandblooms on Instagram. You could win a very sought after travel loom from We Make Collective. These are currently unavailable to purchase so if you want to get your hands on one you better start snapping those photos!
And if you wanted to know what I'm actually making in this picture then pop over to check out the latest We Make Collective kit. It's going to be awesome!