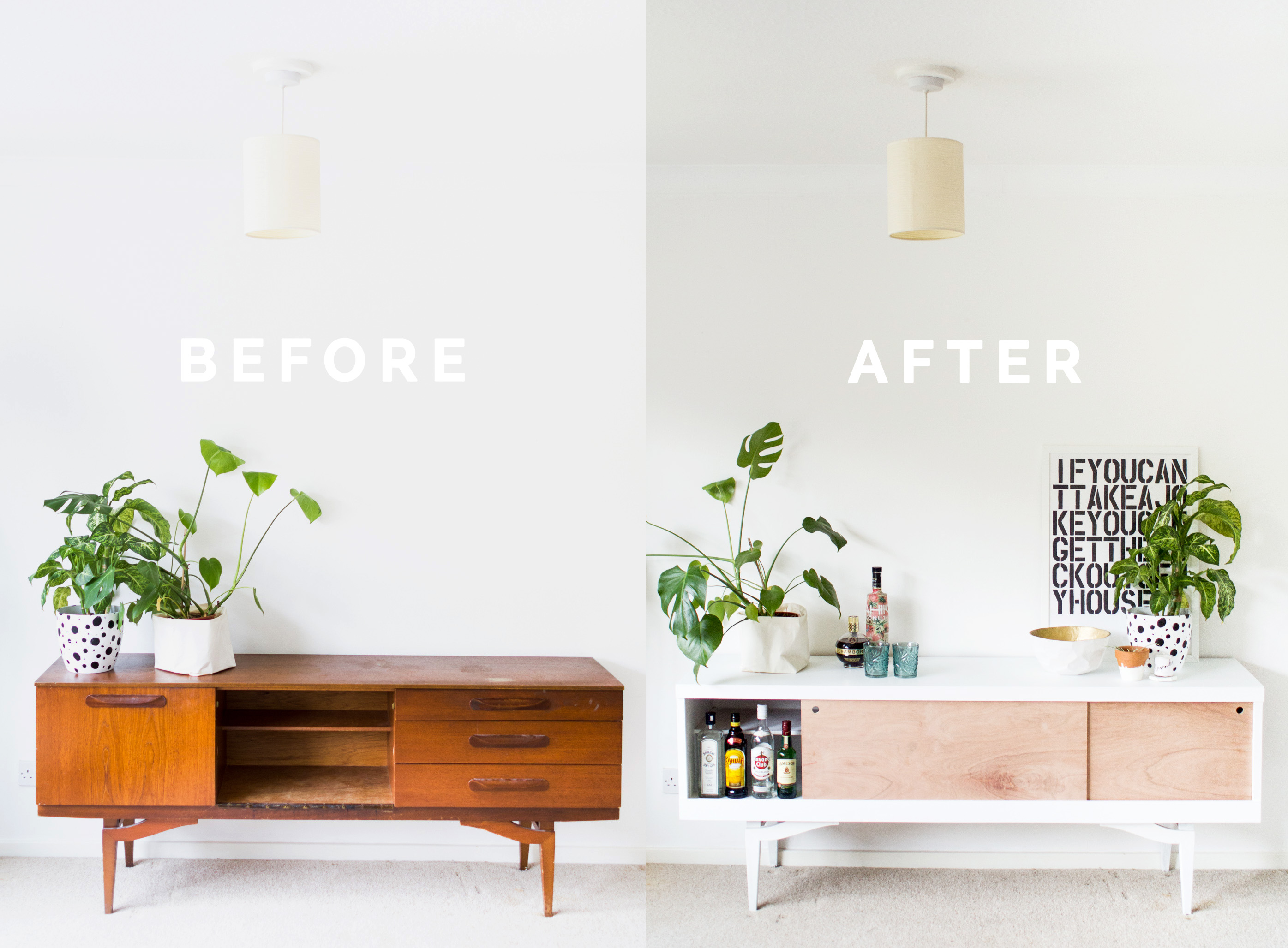 I don't know about you but it seems to me like doors don't open out anymore. The best doors glide effortlessly to the side, giving us a slow reveal of what's hidden behind it. Not only is this obviously way more fun but it is also a great space saver! Are you sold yet?
I rescued this sideboard from certain death two years ago and it's taken me a long time to figure out how to make it into something useable and beautiful. Even though I loved it as it was, the drawers did not slide easily and one of the doors hung off. The veneer was chipped and stained, so it was definitely time for a change.

I decided to channel my Gwyneth Paltrow and go all sliding doors on it. I've used a beautiful soft pink plywood for those doors and lots of white contact paper to give it an overall brighter look. You can see the whole tutorial over on the Uncle Bob's Blog today where I show you how to measure up and create the sliding door using inexpensive and accessible materials. You can do this on any sideboard or cupboard you have that needs some tlc.
I plan to change the legs to something more simple. Don't you think that would just finish it off so well? If you want to see that follow us by clicking on the links below!