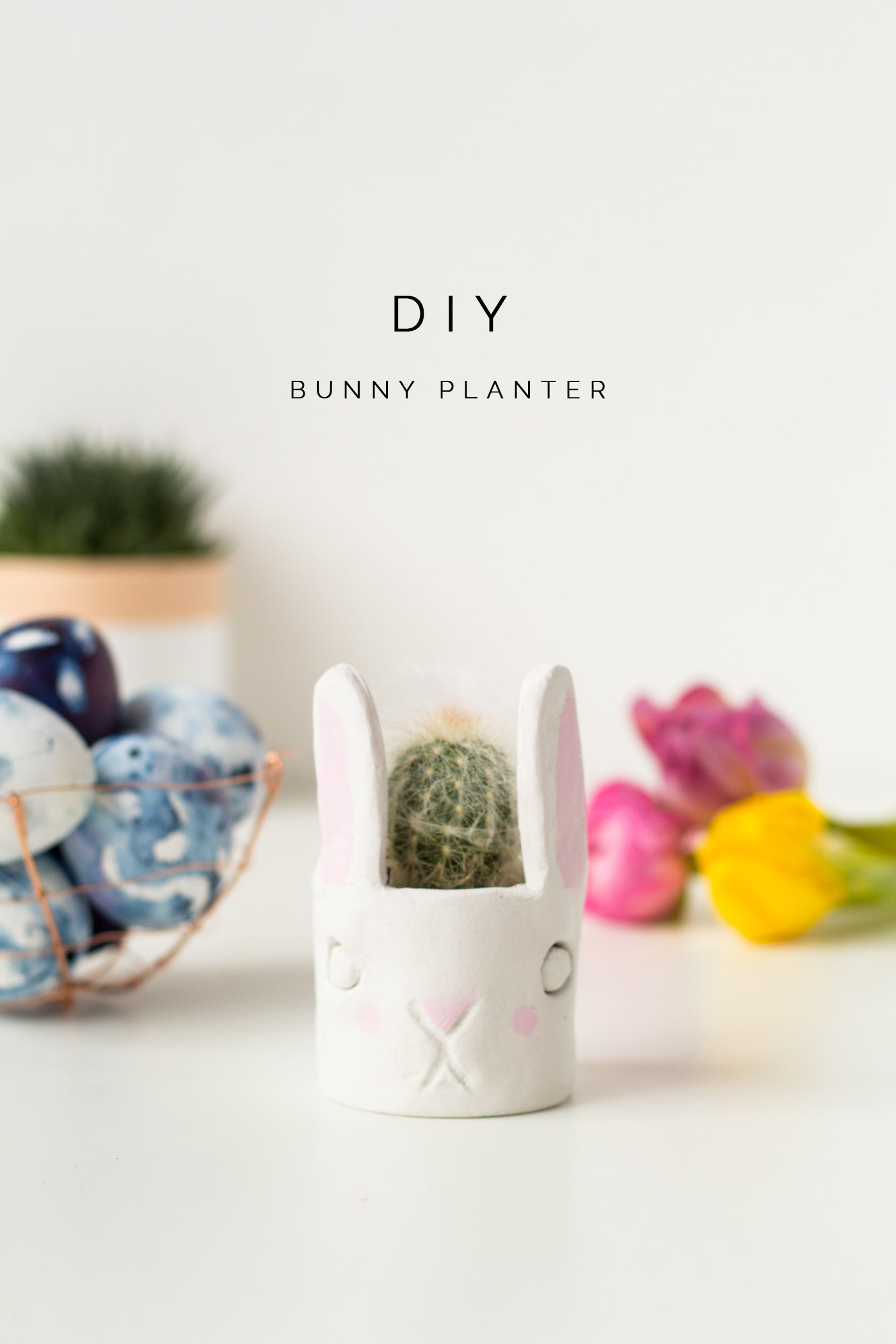 So Easter might just be one of my favourite times of year on the blog. It's when I get to indulge in all things rabbit related without looking like a crazy bunny lady… which I can assure you I am 365 days a year, but lets keep that between us yeah?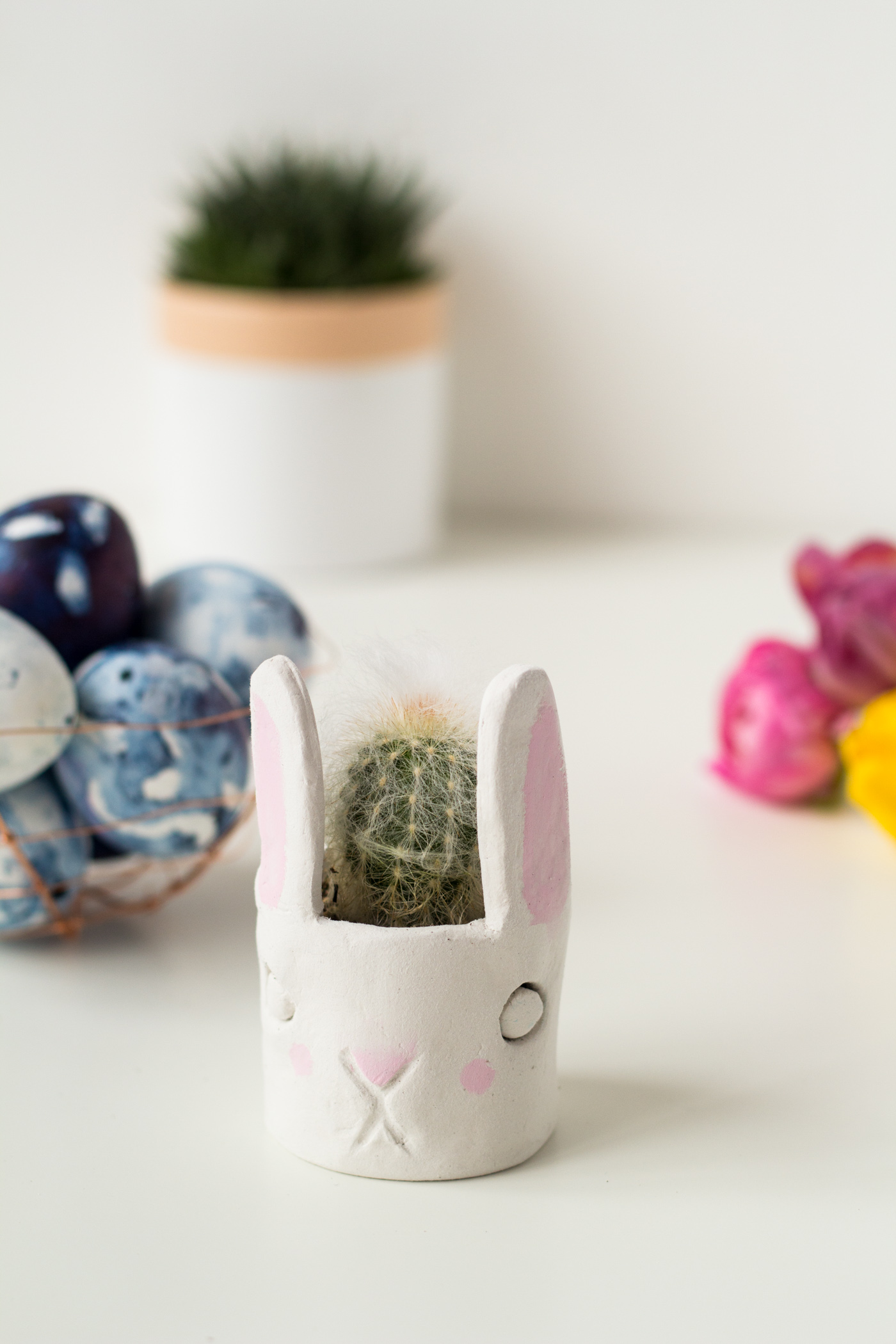 This little DIY Easter Bunny Cactus Planter has been on my to do list for many months. I just love their silly little faces and big ears so you only need to add a couple of details to know exactly what animal this planter is meant to be. But if you had a thing for bears lets say, it's easy to change the design and create a planter for your inner animal lady – whatever she's into!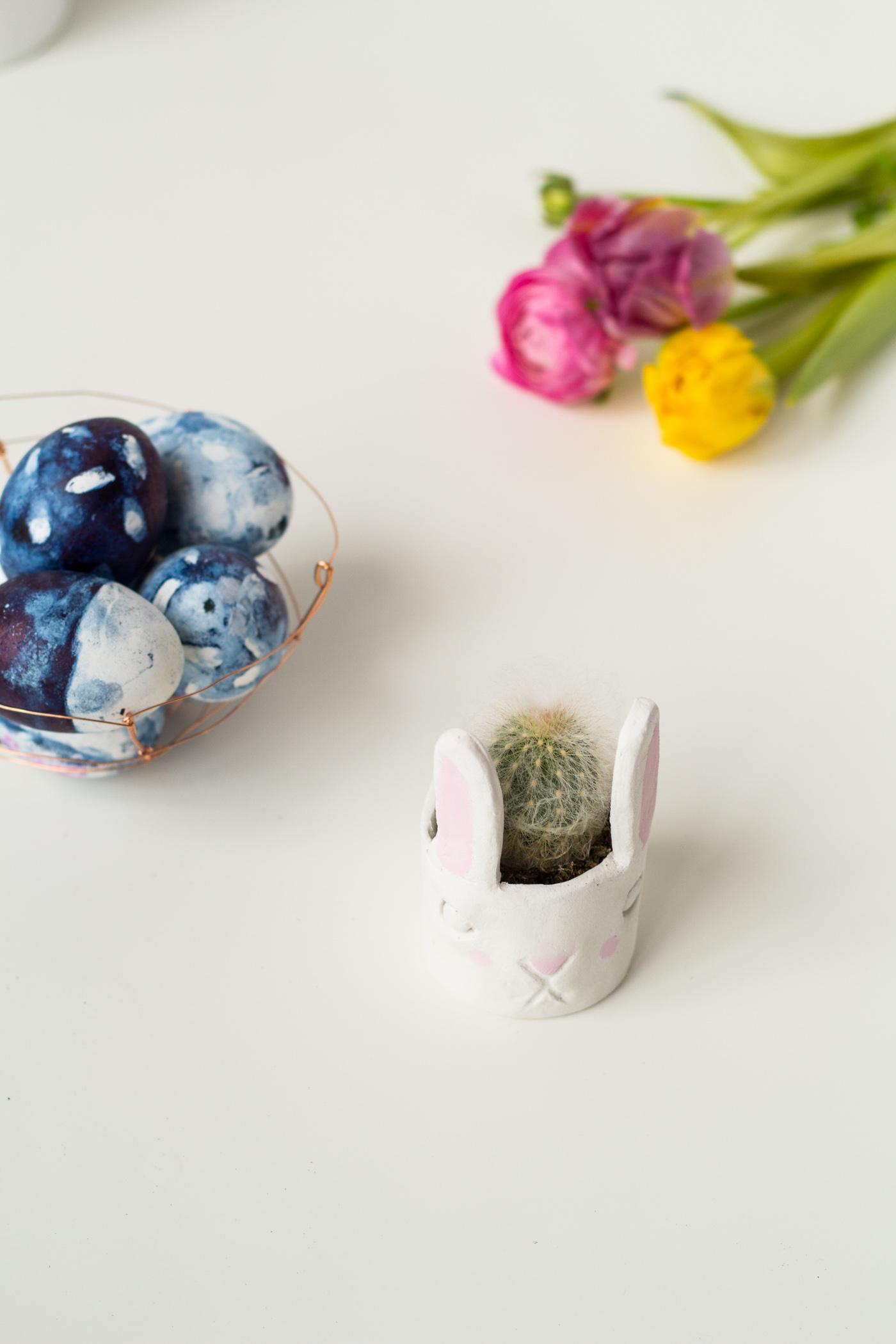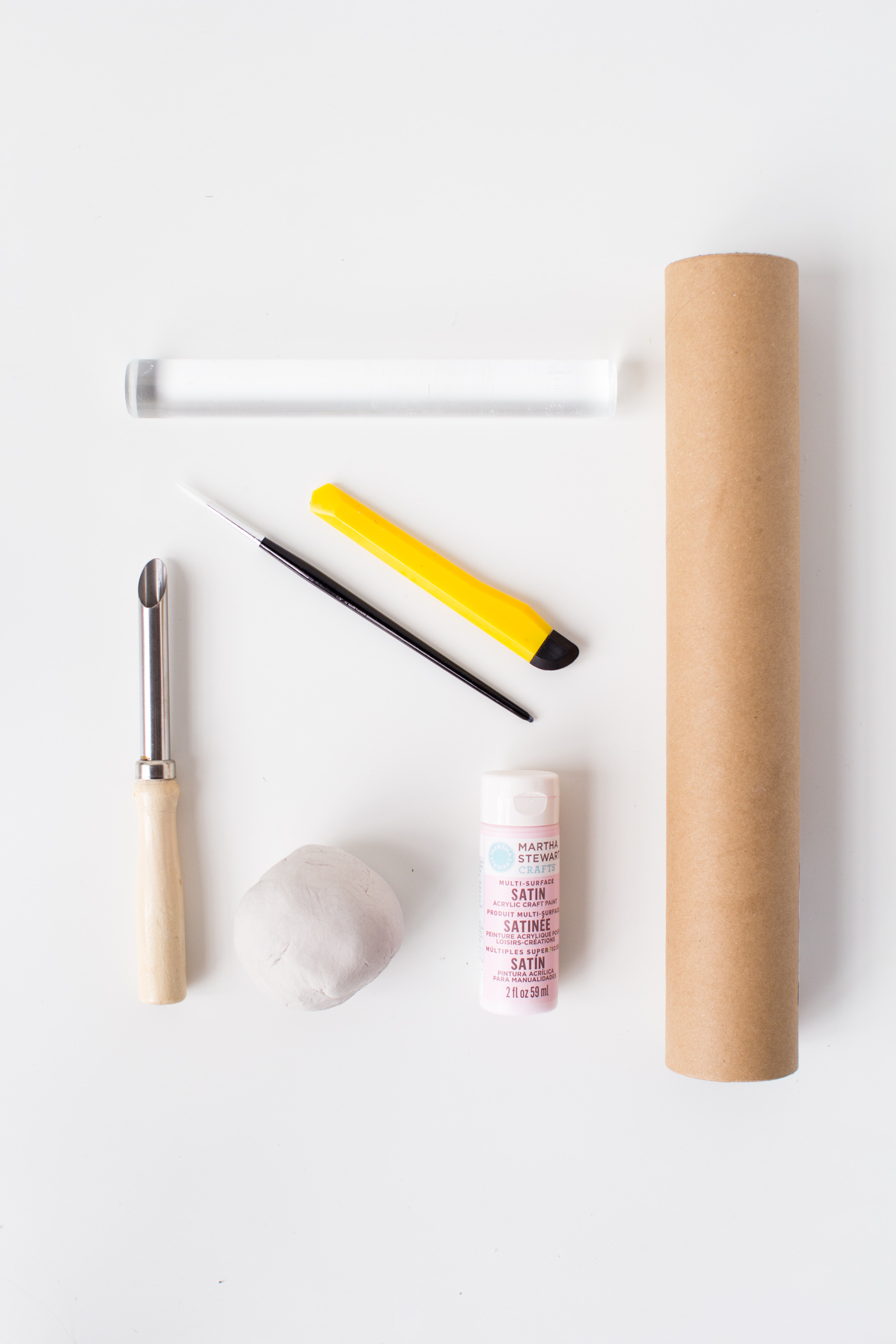 Materials
Air dry clay | Cardboard mailing tube | Roller | Hole cutter | Craft knife | Paint brush | Paint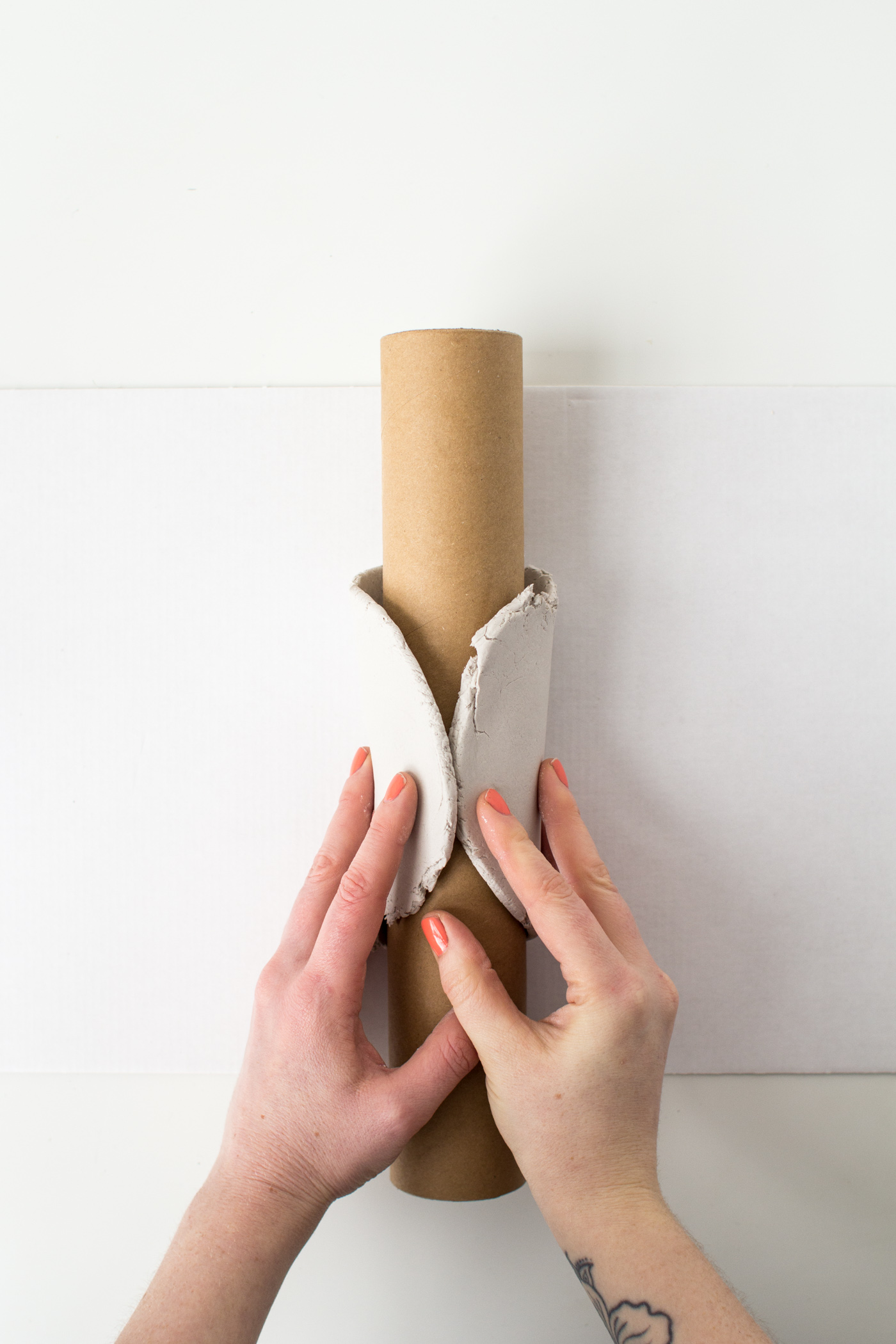 1. Roll out the clay evenly (use two equally thick pieces of wood either side of the clay to rest your roller on and create an consistent thickness) until you have a piece large enough to wrap all the way around the tube with some excess.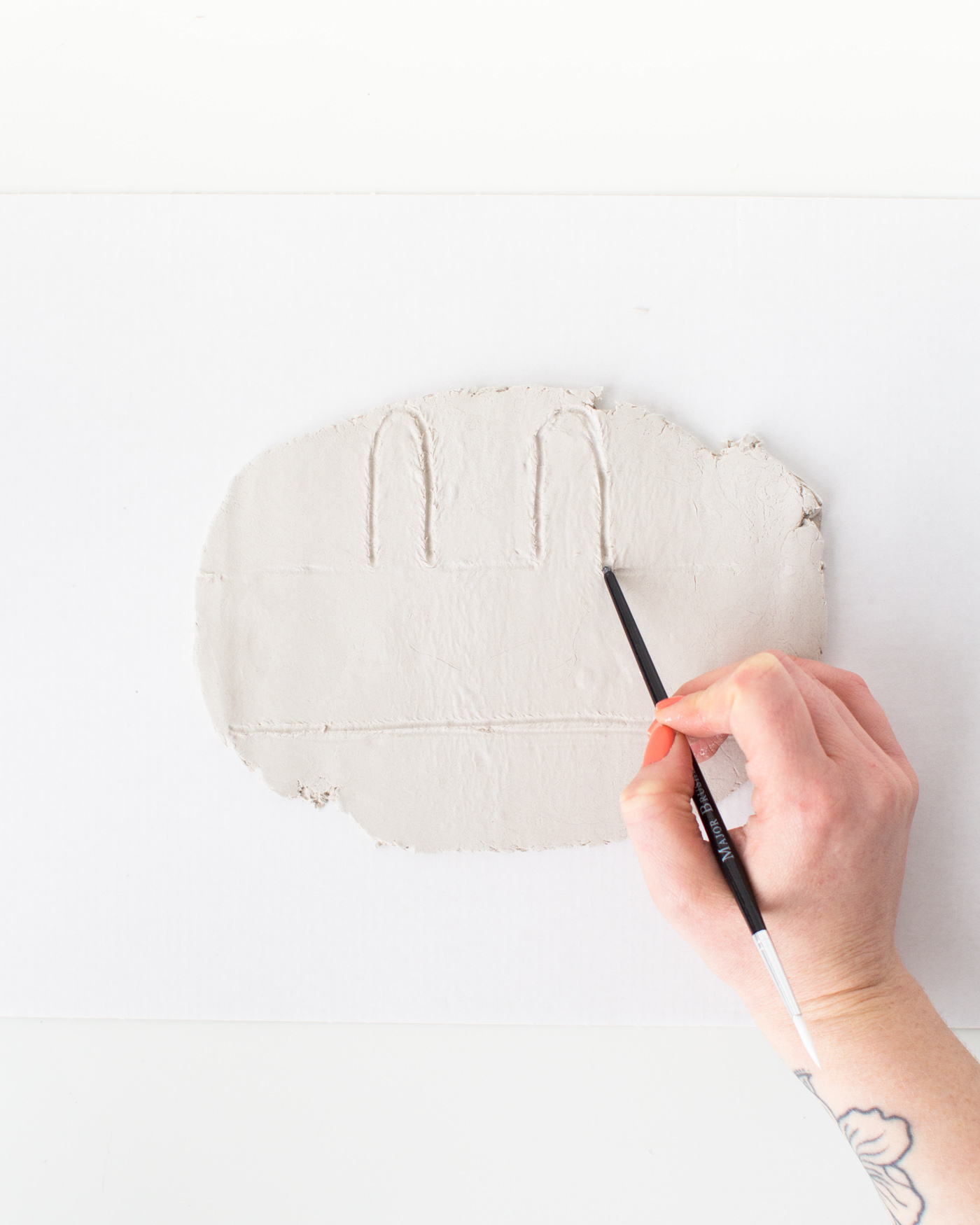 2. Draw out your design with a pencil or the end of your brush. Bear in mind where each element will be as it is wrapped around the tube. Then cut out the design.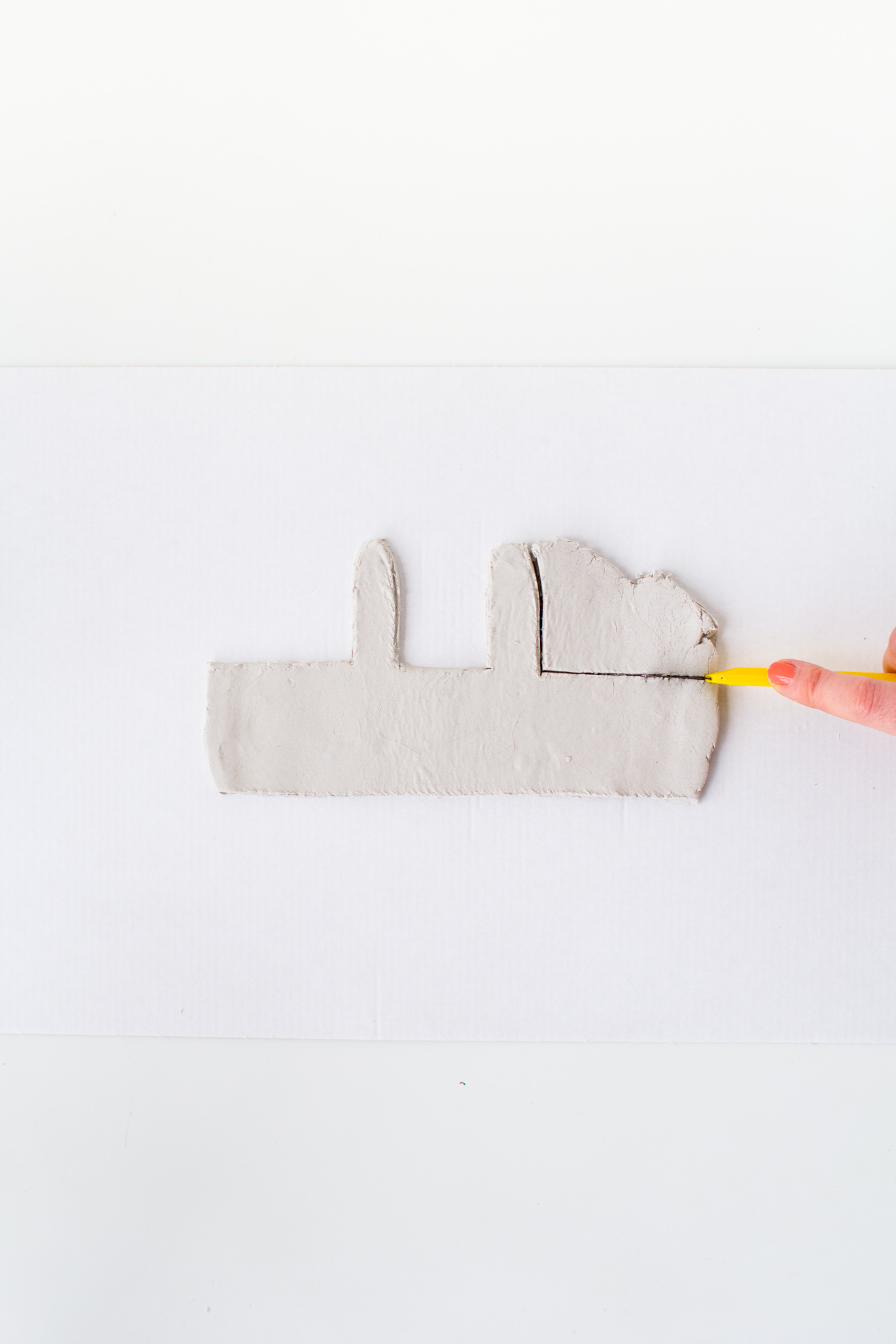 3. Use water to smooth over the surface and then draw in the nose and mouth details.
4. Role out another piece of clay and using the cardboard tube again make the base of the planter cutting round the circular end.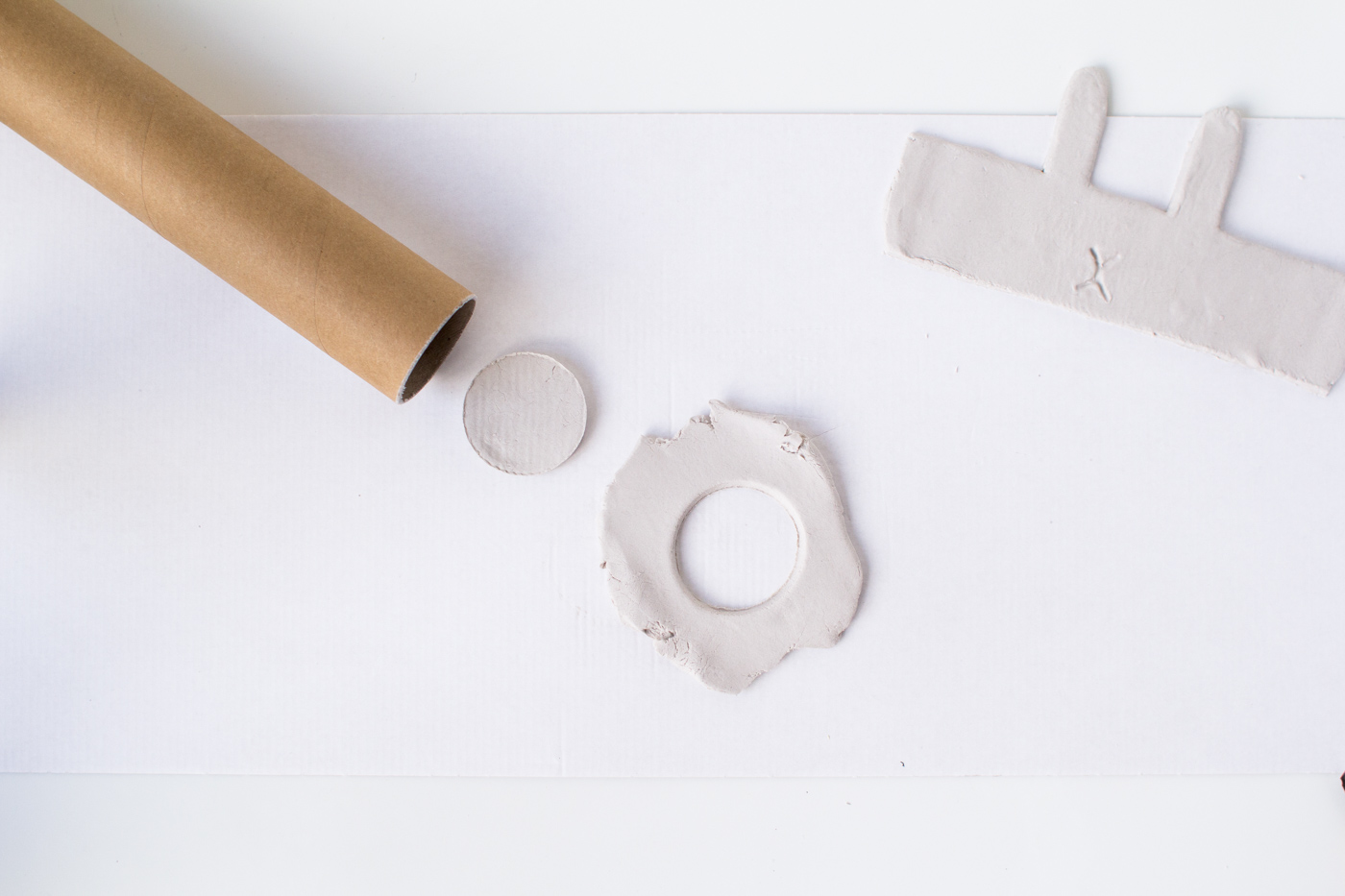 5. Wrap the bottom of the bunny planter around the base. Adding water blend the edges together. At this point you have to also support the ears so they don't bend and break off. Just take your time and blend a small section at a time. Cut off any excess clay and blend the two edges of the planter together.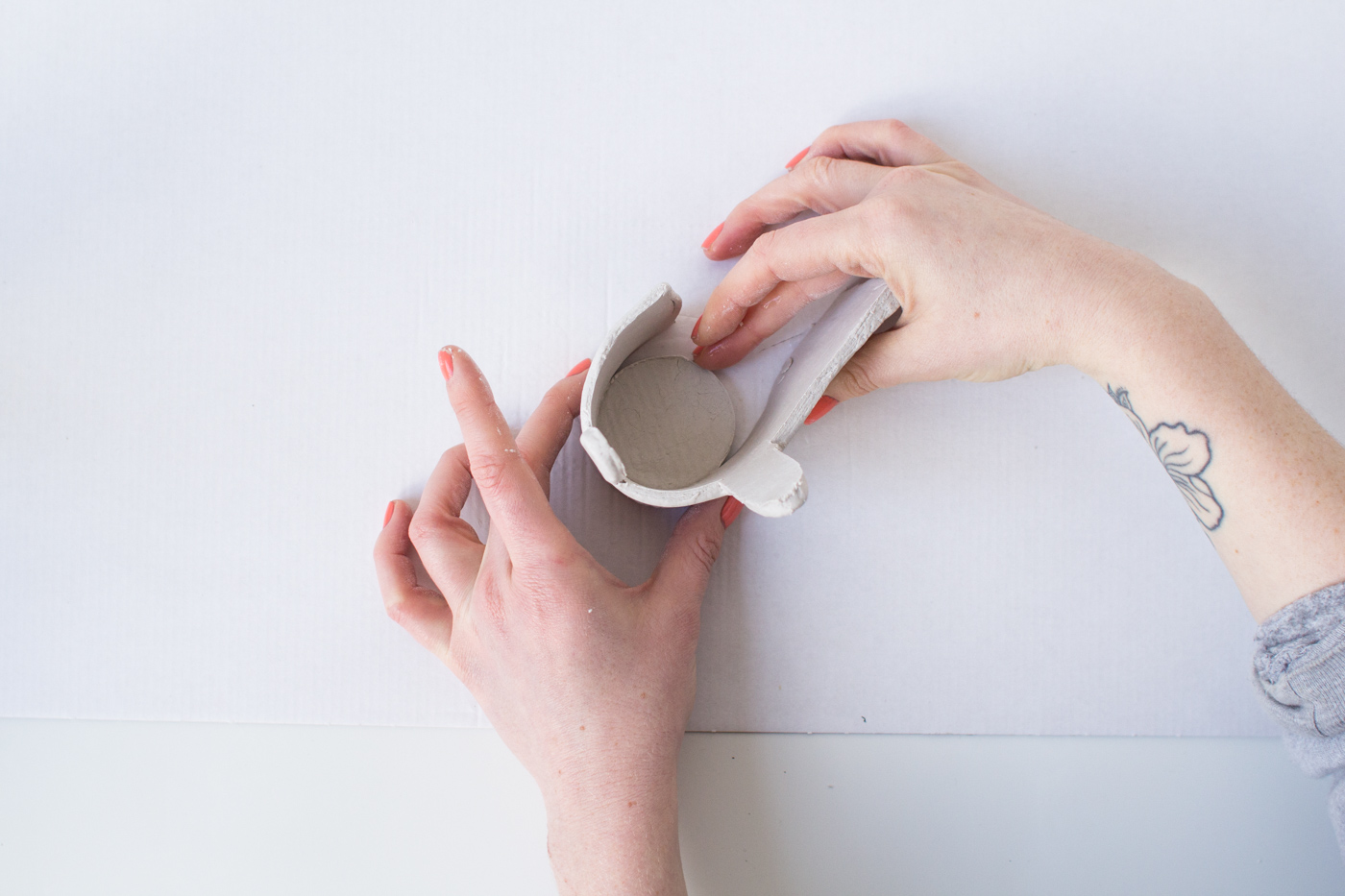 6. Use the hole cutter you make the eyes – turning it in the clay to get a perfect circle. Now you can leave the clay to dry in a warm place over night. I have used lollipop sticks to help support the ears whilst the clay dries so we don't get a lop bunny instead.
7. Once the clay is dry sand out all the little imperfections and paint on some cute bunny details.