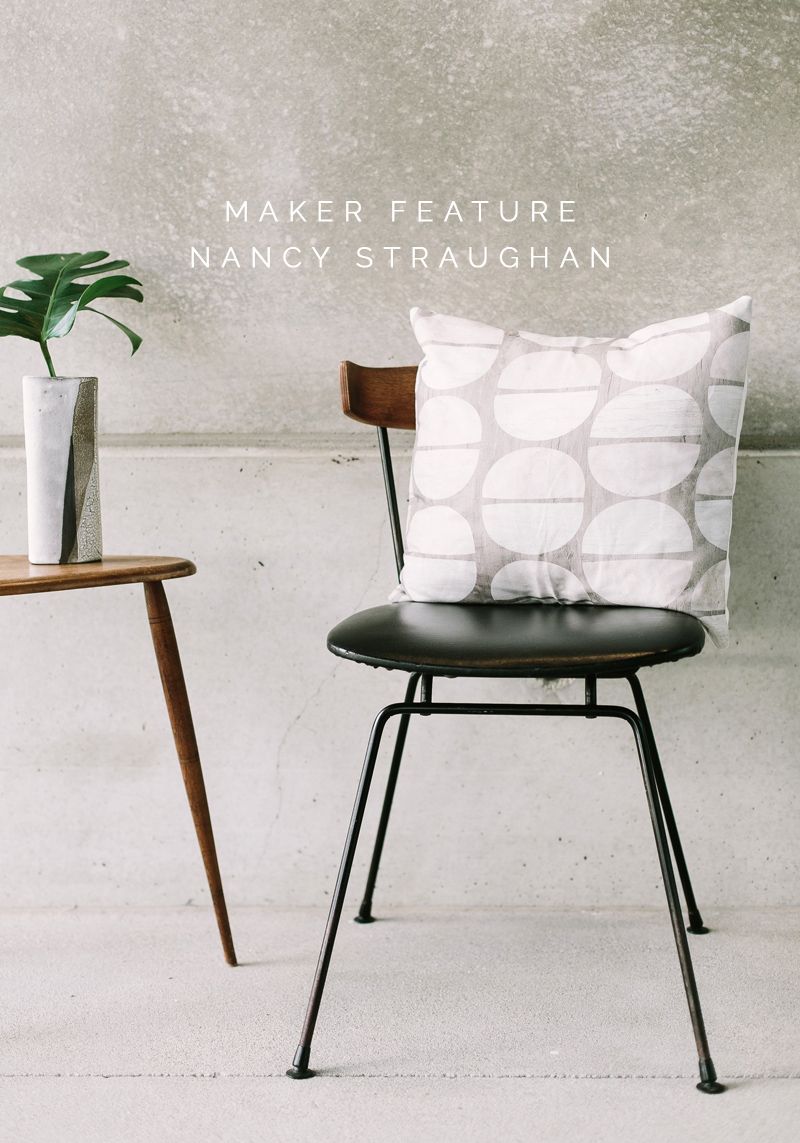 When I started We Make Collective one of my biggest goals was to work and collaborate with more creative people. I knew this was a project that would open those doors for me and I've been lucky to have some amazing contributors on board from the very beginning. The one thing we haven't actually managed to do yet is work with an expert in their field to create a kit based on the materials and techniques they use everyday. It's something I want to do with each and every kit but working to a tight deadline can mean we don't get the chance. That's why I'm particularly excited to announce our partnership for April's Lino & Block Printing kit is with the delightful Nancy Straughan.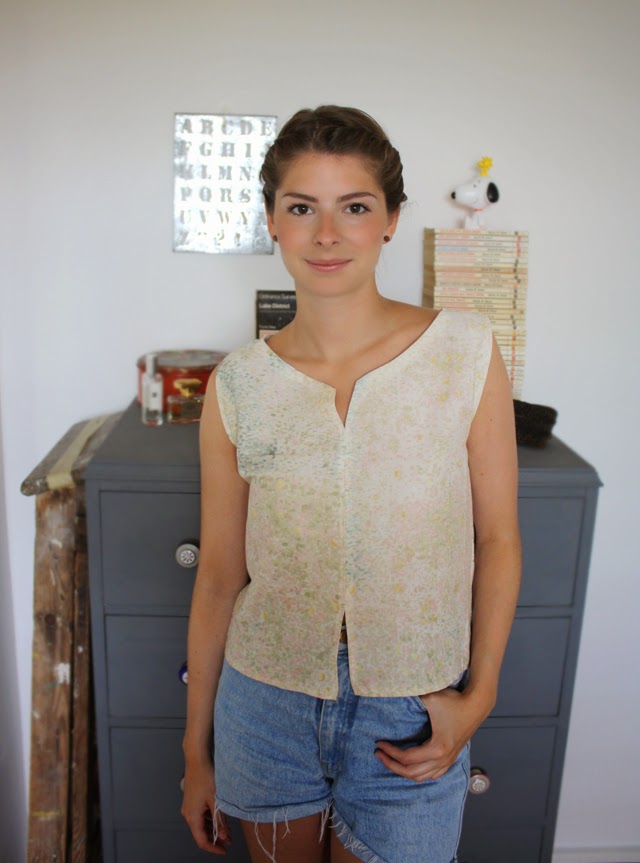 I fell in love with Nancy's ethos (and prints!) the minute I landed on her website. She put sustainability and eco friendly design at the heart of her business. The results are something overwhelmingly beautiful and good for the environment. Something I think we can all get on board with!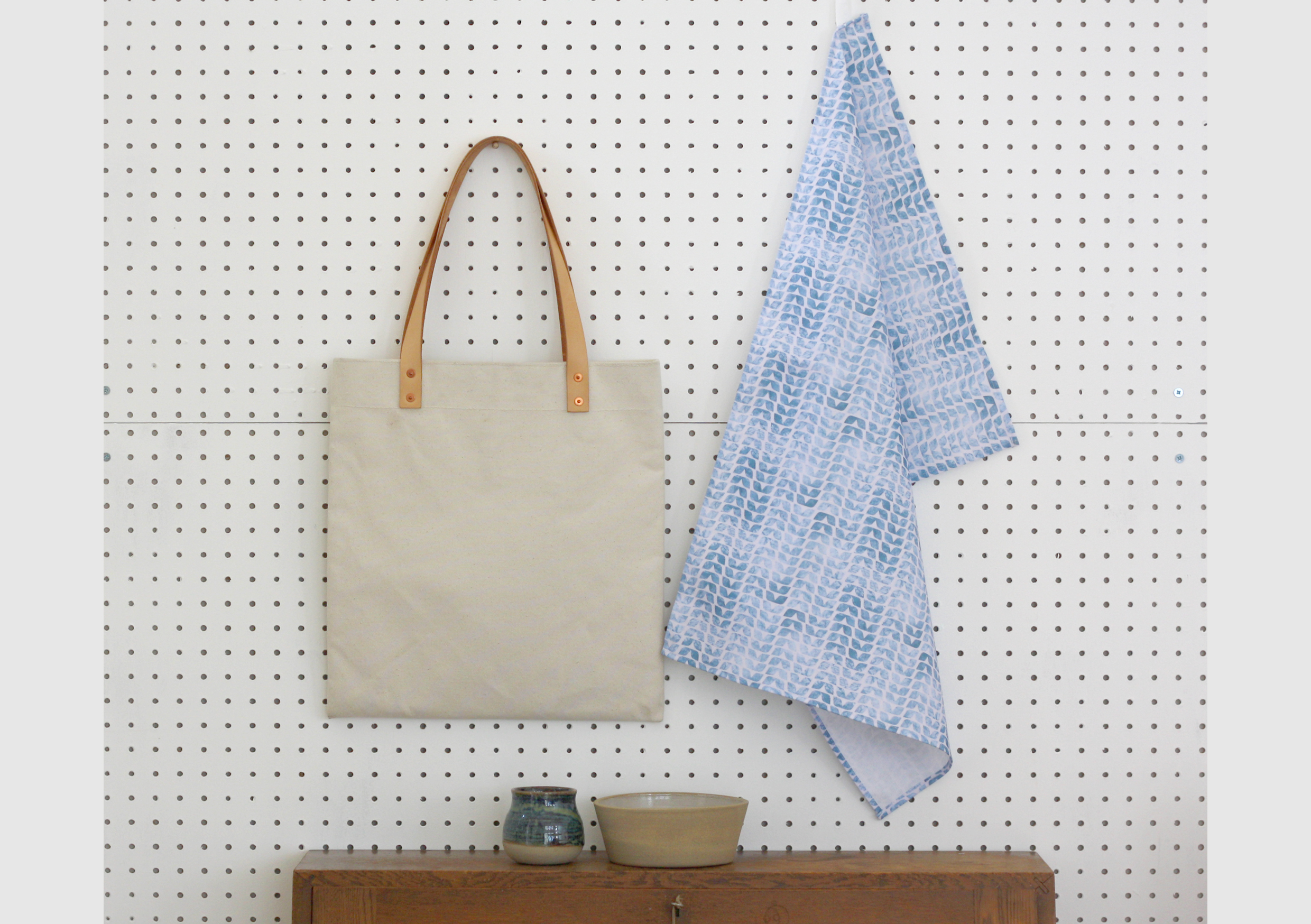 I've been lucky enough to be able to interview Nancy and show you some of the inspirations and ideas behind her gorgeous prints. So we're going to dive straight into that now. Hopefully her answers will inspire your design process when you're making your own printed fabrics, cards and well, whatever materials you want to experiment with!
Tell us your story. What led you to become a print designer?
I discovered textiles after finishing school, I had always wanted to be a graphic designer but when I started learning about print design during my foundation year I knew that I had found something perfect for me. It never seemed difficult for me to design patterns so I naturally fell in love with creating printed fabrics and papers. I set up my homeware brand "Nancy Straughan" right after I graduated uni and since then I've also been working as a stylist and craft writer for magazines and newspapers. I love making things so my various creative projects go hand in hand with that, I'm very lucky!How do you inspire yourself and your designs?
I grew up in the North East and I've found that not many people really know how stunning Northumberland is. My childhood was spent surrounded by beautiful coastlines and rugged countryside which I really miss now I live in London. I also spent time living in Scotland, mainly in Perthshire and St Andrews. It's important that I practice traditional printing methods and that my patterns have a homespun style. Many of the motifs seen in my work are inspired by pattern designers who worked in the 1950′s and 60′s. The designers that inspire me most are Lucienne Day, Henry Moore and Mary White, who made fashionable British pattern available to everyone. During my final year at uni I discovered the beautiful textile prints of Henry Moore in the library and my mind was blown. Since then I have become obsessed with Mid-Century design – I have a lot of books on the subject!

What do you like about working on fabrics?
The natural fabrics that I work with are so warm and comforting, I love how textiles inherently asks to be touched and used. Fabrics are a huge part of our everyday lives, from the towels we use in the morning, the clothes we wear everyday and even the fabric used in our cars or public transport, it's all been designed by someone. Something else I love about working with textiles is that fabric makes up a huge part of the UK's heritage and culture.

What is your favourite printing technique?
I love block printing, mainly because it's an incredibly quick process and steeped in history. Cultures all over the word block print onto fabrics and paper and anyone can have a go using the simplest materials. It's a very "friendly" craft and you don't have to be artistically natured to have a try, I've a huge fan of simple geometric block prints.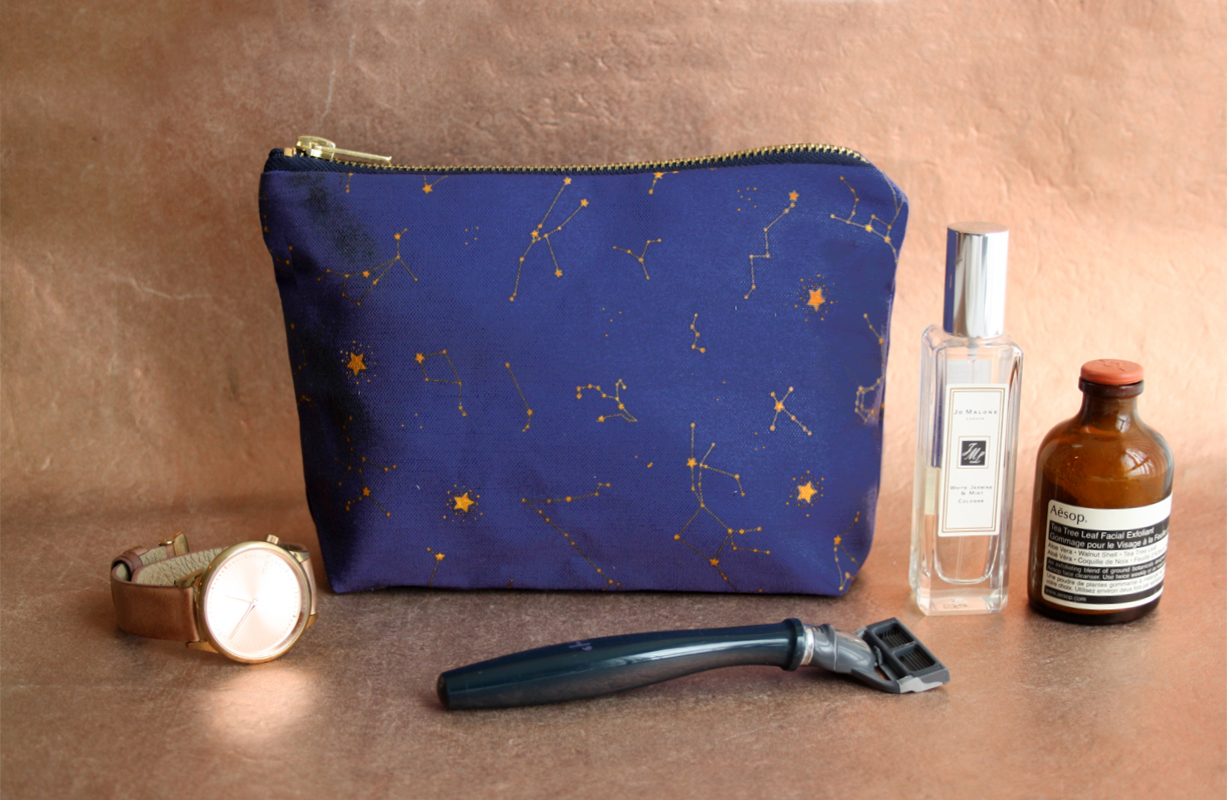 Do you create in any other way? Maybe as a hobby?
I'm always making things or being creative, whether that's sourcing furniture for my flat and decorating or sewing up a dress I usually try not to buy anything new. If something breaks I'll hand make a replacement or search for something I can up-cycle instead. I also work as a freelance journalist and copywriter specialising in lifestyle, interiors and DIY. I have a creative column in The Guardian and I have written for Crafts Beautiful, Homemaker and Mollie Makes.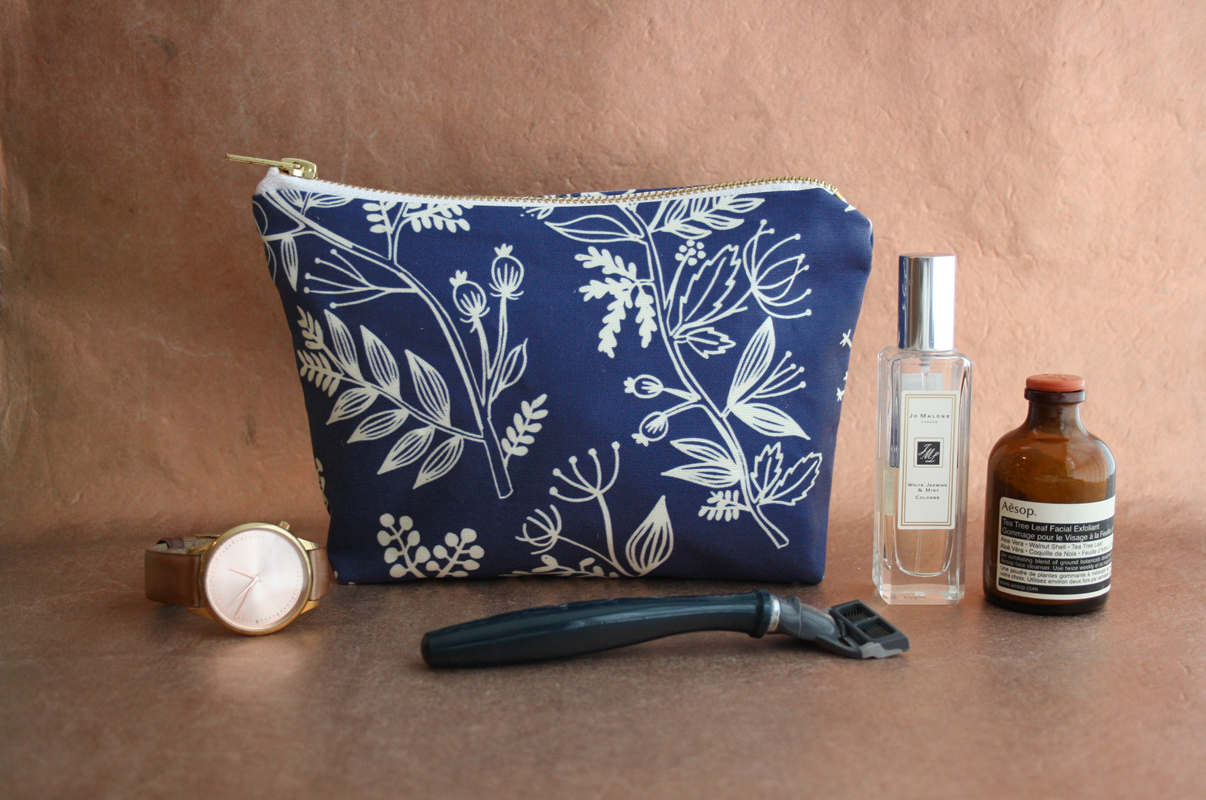 What's one craft you would love to learn?
I would love to have a huge garden and learn how to life self sufficiently, grow my own herbs, veggies and flowers. I know its not technically a craft but it's such an amazing skill. I wan't the "good life" basically!
Which designer/makers are inspiring you online?
I absolutely love Bookhou, Lena Corwin and Wikstenmade. Their Instagram accounts are gorgeous and they look like they have really honest, and down to earth creative lives. They also work with natural textiles like me!
You can follow Nancy in all the usual places (and I recommend you do) over on Facebook, Twitter, Instagram and Pinterest and you can also make a piece she is designing specially for us with April's We Make Collective Kit. Seriously, this is going to be so good – I'm going to have to make one as well! Pop over and say hi. I know she's love it!