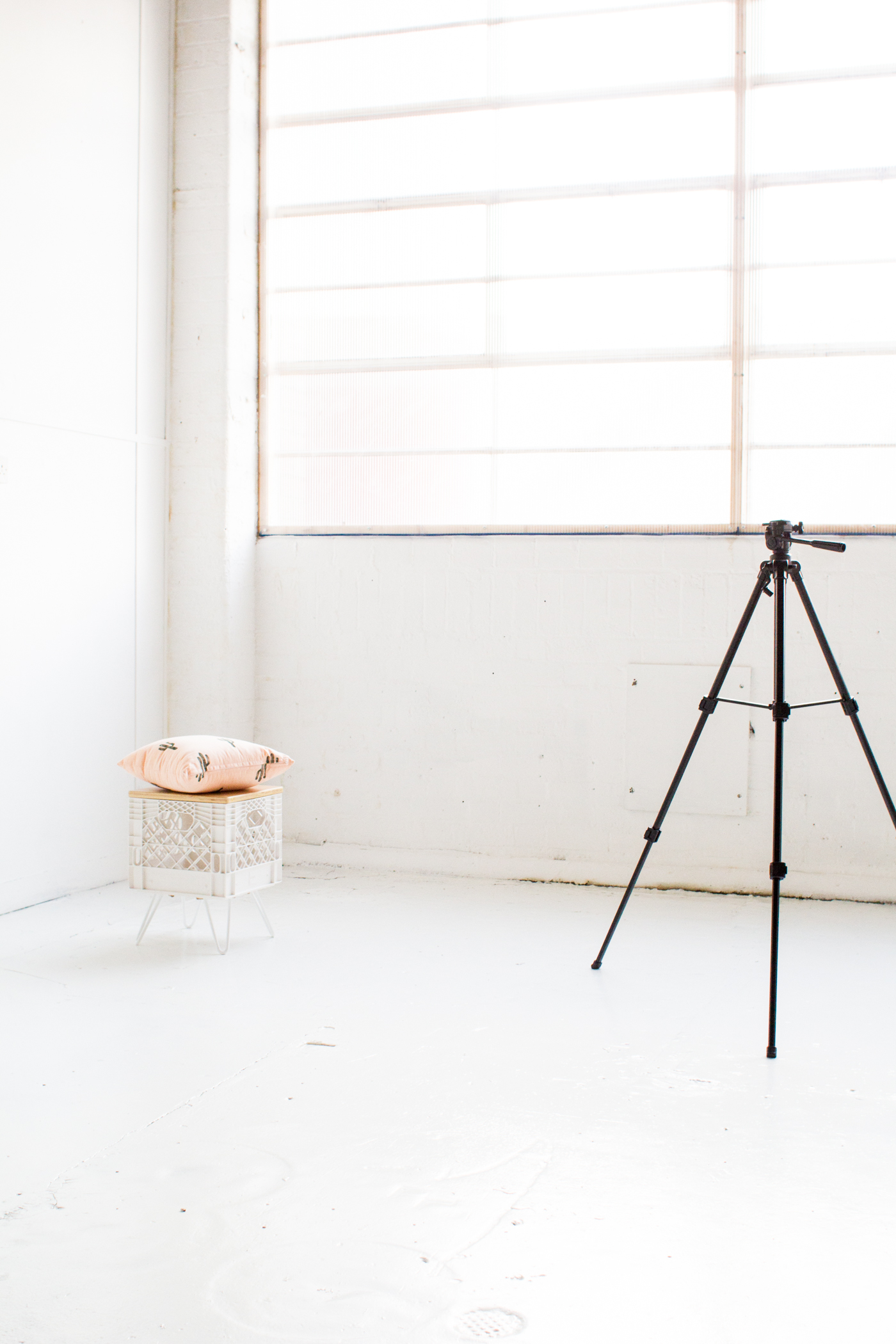 One of the most interesting outcomes of our reader survey was that you guys want to see more behind the scenes. I thought about this and it makes sense. Some of my favourite bloggers are the ones who really give you an insight into their lives. Who make their blog personal using their persona and who feature themselves regularly in the content.
Before now I would have thought you weren't anywhere near as interested about little old me as you were in the DIY's or business posts here on the blog. But the people have spoken and I'm more than happy to oblige.
I've always struggled to write my Friday post. I've always wanted to write a links post but I sort of felt like I was jumping on the bandwagon. So many people do Friday posts so well, but it's such a great way of sharing what I've been doing over the last week that I'm giving it a go anyway! Here goes…
In the last seven days I've:
+ spent a lot of time in the studio. Putting together furniture and doing laps to keep warm. I'm currently basking (with hat and scarf) in the heat of a little fan heater, which is just about doing enough to keep me from losing a finger to frost bite. The picture above is the one corner that isn't covered in packaging and moving boxes and instead has some items from my first DIY/Styling post I'll be working on in here. I'm so excited about having the space to arrange furniture and create bigger and better DIY's.
+ been making an effort to read every evening. Sometimes that is more practical than others but on the whole it's been working out. At the moment I'm reading this book. I know, so late to the party but I'm on it now!
+ crushed on these gorgeous valentines paperweights that have me digging out my crystal resin! Who's with me?!
+ decided to follow this advice! And I so need that printable for right above my desk.
+ given our We Make Collective followers on Instagram a little treat!
+ enjoyed watching the days starting to get longer again – the worst is over!
That was not so difficult! I'm kind of looking forward to next week already.
Keep warm and have a great weekend!