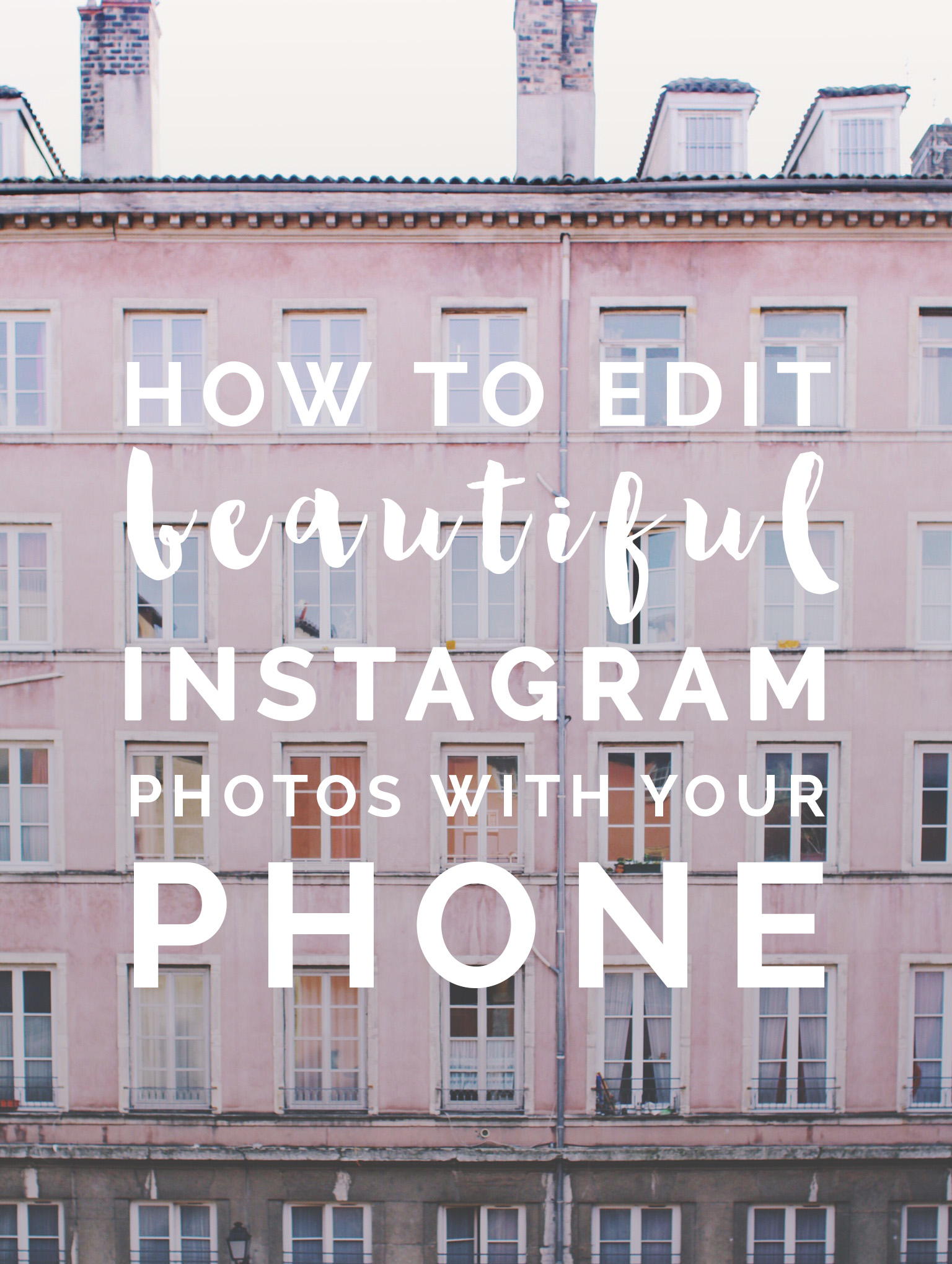 I signed up to Instagram June 28th 2011, or at least that's when I posted my first picture. A picture of the bead shop I was working in – full of colour and beautiful objects and patterns. And tray upon tray of beads. So much inspiration and potential but unfortunately back then I had a fair bit to learn about taking and editing photos. Instead of tweaking what was already there, I would filter and cross filter until colour had no earthly meaning anymore! You all remember those good old days right? Oddly blurred out backgrounds and not a sharp corner in sight! How things have changed!
The process of sharing photos online has moved on so much since then. Not only are there hundreds of photo editing apps available, but Instagram itself has upped its game and with each update comes a new way to improve and share beautiful photos. The focus has shifted to quality over quantity. Instead of filling feeds with every tiny detail of you day, it's more important to create a cohesive set of gorgeous snippets from your life.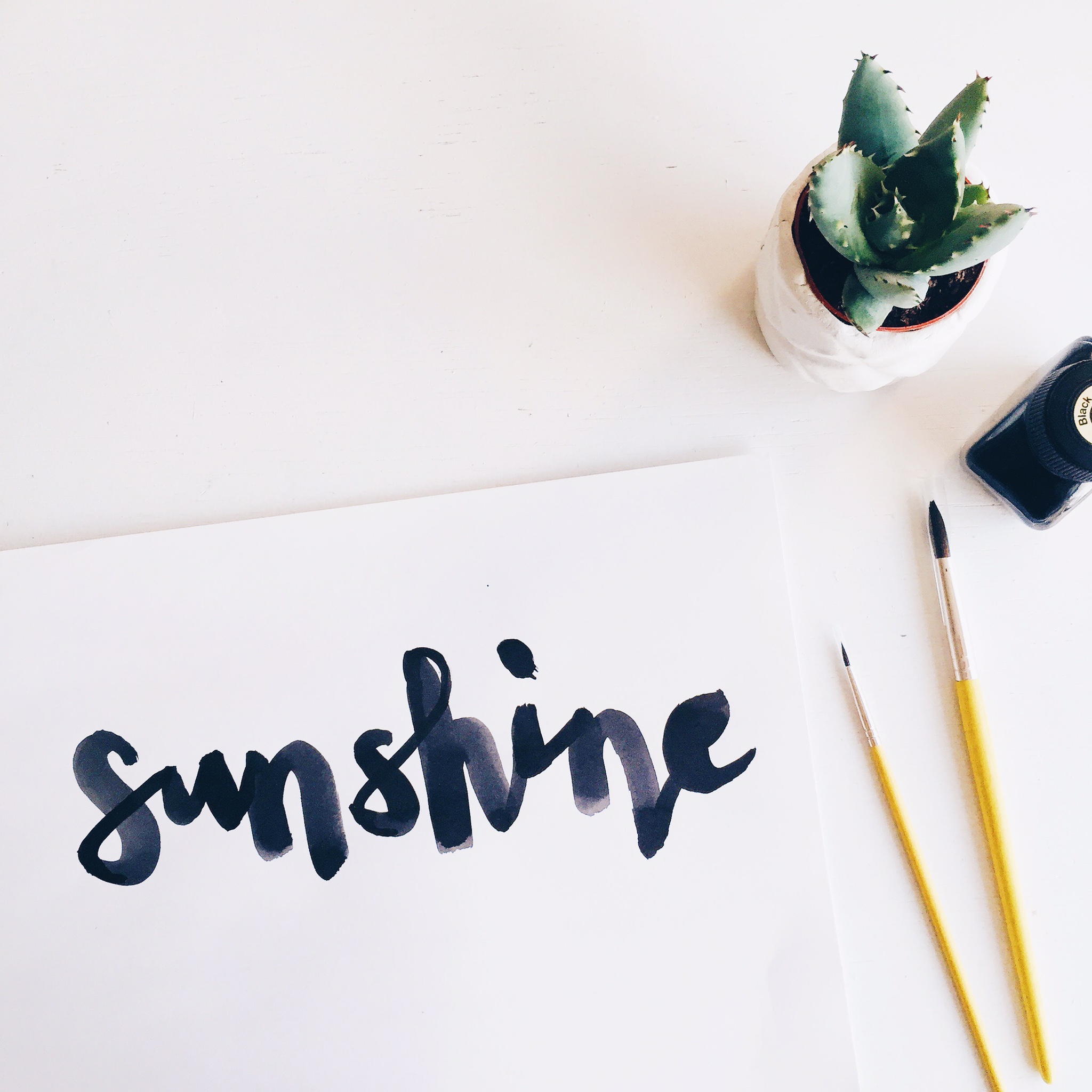 With this in mind there has been a lot of talk about creating a false and unrealistic identity online of late. It's a fine line to tread but I think there's a big difference between manufacturing a fake identity and making the everyday beautiful. Isn't this the whole point of photography? To take your surroundings and document them in a way that is interesting to look at? Don't be afraid of making the most of what you have and conveying it in a way that is attractive and appealing. Composition is obviously very important here but editing is equally so. So, to celebrate reaching 10K followers (YAY – party emoji!) I'm sharing my tips and processes to turn the everyday mundane into every time stunning!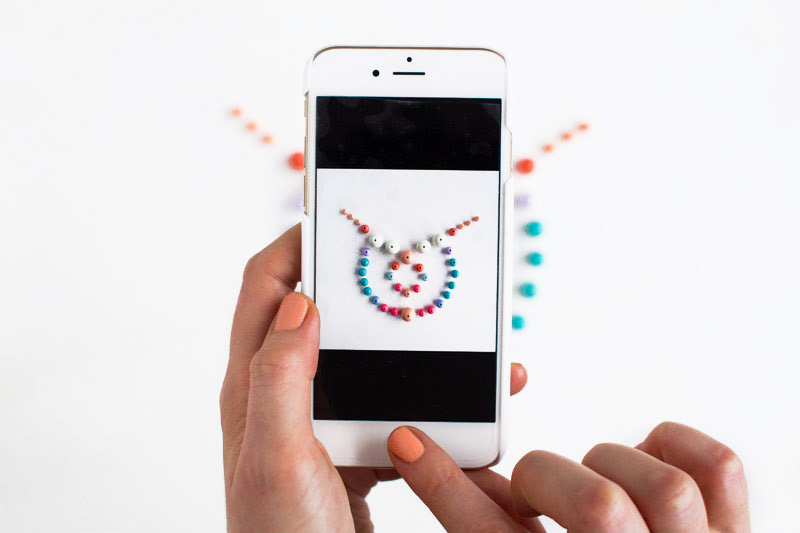 LIGHT!! Ok, I'm going to keep this short and sweet. I'm sure you have all read enough about great lighting to last a lifetime. Simply photograph next to a window with plenty of indirect (not full on sun) light shining through. If the sun is creating harsh shadows on my surface I use a sheet of thin white cotton to diffuse the light. A piece of white foam board on the opposite side to the window will bounce the light back onto you composition and help minimise unsightly shadows.
But that's just me. Some people use light and shadow to create really beautiful images so feel free to experiment with your style and try out different things.
Before you take your photo make sure you wipe the phone camera lens with a clean cloth (trust me, this makes a HUGE difference), tap to focus on your subject and hold the phone as still and steady as you can to take the photo. Take a variety of different photos and make sure there are two or three you want to use before walking away or dismantling your composition. Finding out the one shot you love didn't focus later on can be heartbreaking! (no exaggeration here) Now you have the perfect shot you're ready to edit:
My Go To Apps:
VSCOcam. If you're already editing your Instagram photos with your phone chances are you have this app already. If not, what are you waiting for. Stop reading this and download it right now. In my opinion this is the best free app you could possibly download to edit your photos. The filters are varied and create stunning effects and the basic editing options are more than enough to brighten, sharpen and colour control your images. I periodically treat myself to a new filter pack and whilst most of the time I rely on my go to filter options it's fun to play and experiment with different looks. You can also crop your images to the anything between the 3:2 and 4:5 ratio buttons to fit with the new portrait and landscape feature in Instagram.
Snapseed. There was a time you needed 5 different apps to spot repair, edit selective colour, change perspective, perform general colour edits and add filters. Moving photos between apps is not only a pain but you can lose the quality as you save and re-save, and re-save. Having an app that can do it all in one saves so much time! I mostly use Snapseed's selective tool – to make backgrounds bright and light and make colourful elements pop – and spot repair to get rid of anything that really shouldn't be there. The dodge/burn tool is great for creating areas with more contrast and if your perspective is slightly off, Snapseed's transform tool is fantastic for small edits. But, for photos that need more a little more ratio rearranging let's move onto the next app on our list.
SKRWT. This is the only app on this list that isn't free but it totally worth the small £1.49 cost. You know when you look at a photo and something just isn't quite right. A great example of this is when you're taking a photo of a building and you're too low or too high or just off centre to get a image that is visually pleasing. SKRWT (aptly pronounced "screw it") gives you a ton of options to shift the perspective and get the composition spot on. I use it most when I've taken a photo of something quickly out of a car window or on my way to a meeting. Or when I just simply haven't got it right at the time. Playing with this app has also really helped me to understand what I should be aiming for in the original image which is a total bonus!
That's it. Those three apps (as well as Instagram obvs) are all you need to edit high quality images. Below are some examples of when and how I've used these apps on my own Instagram images: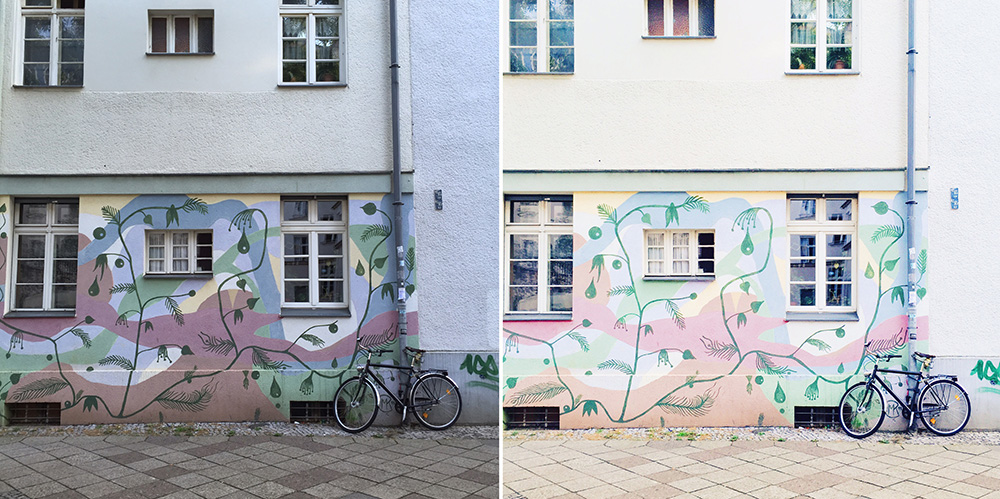 This is a recent picture I took in Berlin. I particularly love the colours of the reflections in the windows on this edited picture. Here I've used SKRWT to line up the drain pipe on the right and the windows on the left – stretching out the top of the image so all the lineal elements are in at right angles. I've used the C2 filter in VSCO and edited:
exposure +3
contrast +2
saturation +3
sharpen +2
I spotted these albino leaves growing at the bottom of a tree and had to snap a picture. There's not a huge amount of difference between the original image and the edited photo. I just wanted to make it a little more dreamy and whimsical.
Processed with VSCOcam with f1 preset
exposure +1
temperature -1
contrast +1
saturation +1
tint -1
sharpen +2
Processed with VSCOcam with a5 preset
exposure +4
temperature -1
contrast +2
saturation +1
sharpen +1
I've also used the selective tool in Snapseed to bring out the reds of the knife and berries. Choose "selective" then tap the photo on the colour you would like to edit. Run your finger right and left across the screen to increase and decrease the effect and up and down to choose a different editing tool. I increased contrast and saturation.
I also used the brush tool to lighten the top right corner and reduce that dark shadow that you can see in the original. Tap the up arrow at the bottom of the screen to +10 and rub your finger over the area you want to lighten.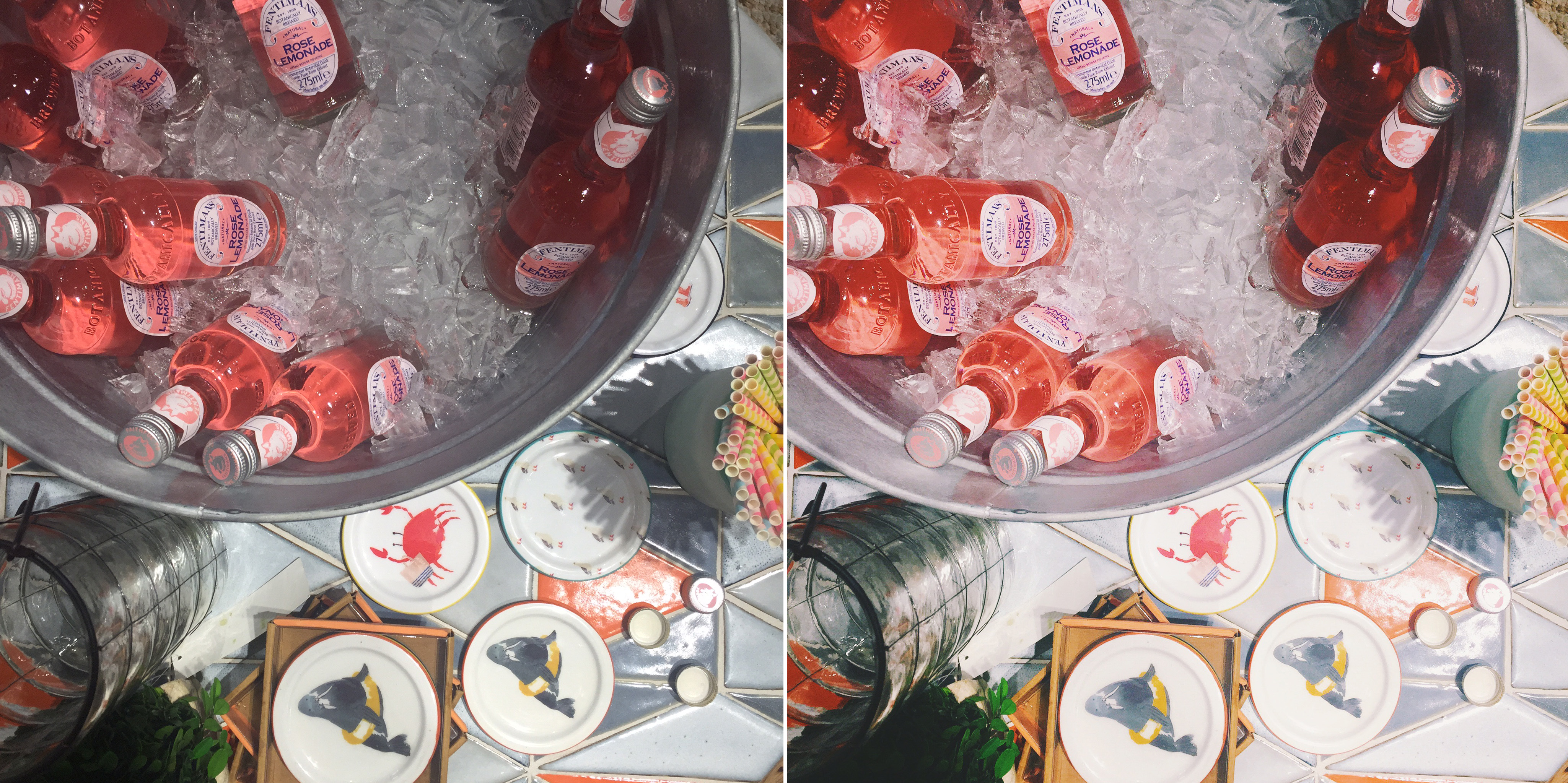 I've included this image because it was taken inside, at night, under artificial lighting. Not ideal at all! But with a little editing you can play with the light and colour to improve the quality. I took and edited this at an event, while at the same time trying to drink wine and cross stitch cacti! With a little more time I could have warmed it up a touch to make it look more natural.
Processed with VSCOcam with f1 preset
exposure +1
contast +1
saturation +1
tint -1
sharpen +1
If you follow me you'll probably have noticed that many of my Instagram photos are taken on a white background. Trying to keep these images bright and clean is usually my top priority and using these apps it is easy as pie! But whatever your aesthetic is, keeping consistency is key to creating a beautiful Instagram account. Being consistent with your editing is the best way to achieve this. And after editing, using the grid in VSCOcam you can preview how your images will look together on your feed. The perfect last check before putting the work into action and going live!
I would love to hear if you have any other go to apps or tips for editing your images! Let me know in the comments. And if you put any of these tips into action use #fallfordiy and tag @fallfordiy on Instagram so I can come and have a look!