Hello lovely readers! So today I'm sharing this incredibly easy DIY rope trivet mat. I love to serve food straight from the pot. No messing around with presentation here! Having a beautiful trivet that can live on the kitchen table means I can not only serve up meals quickly, but it is also a fantastic place to rest the coffee pot over breakfast, or a refreshing afternoon mint tea. Basically it's good for all the eating and drinking, which if you're anything like me that's reason enough to make this pronto!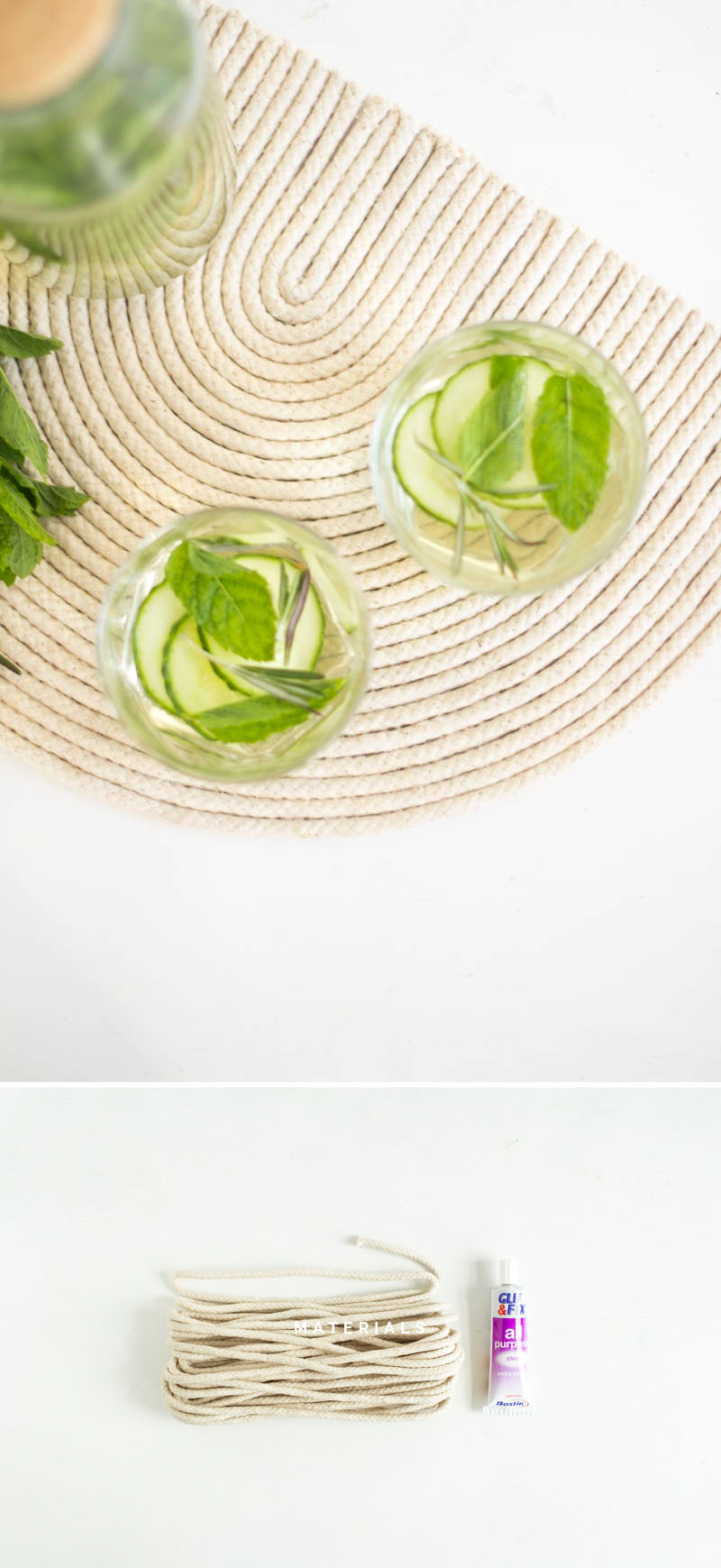 Materials
10mm Waxed cotton rope | All purpose adhesive
Instructions
1. Cut a 6″ / 15cm piece of rope, fold in half and glue the two halves together. Press the sides together and hold in place until dry.
2. Spread the glue around the edge of the rope. Take the end of the remainder of the rope and wrap it around the rope lining up the edges.
3. Trim the edge of the rope and repeat step 2.
4. Keep building up the layers until you either run out of rope or are happy with the size of the trivet.
If you click your browser Pin it button you can share an image of all the steps together so if you forget anything you can easily remember later on! Or check out some of our other home DIY's here.