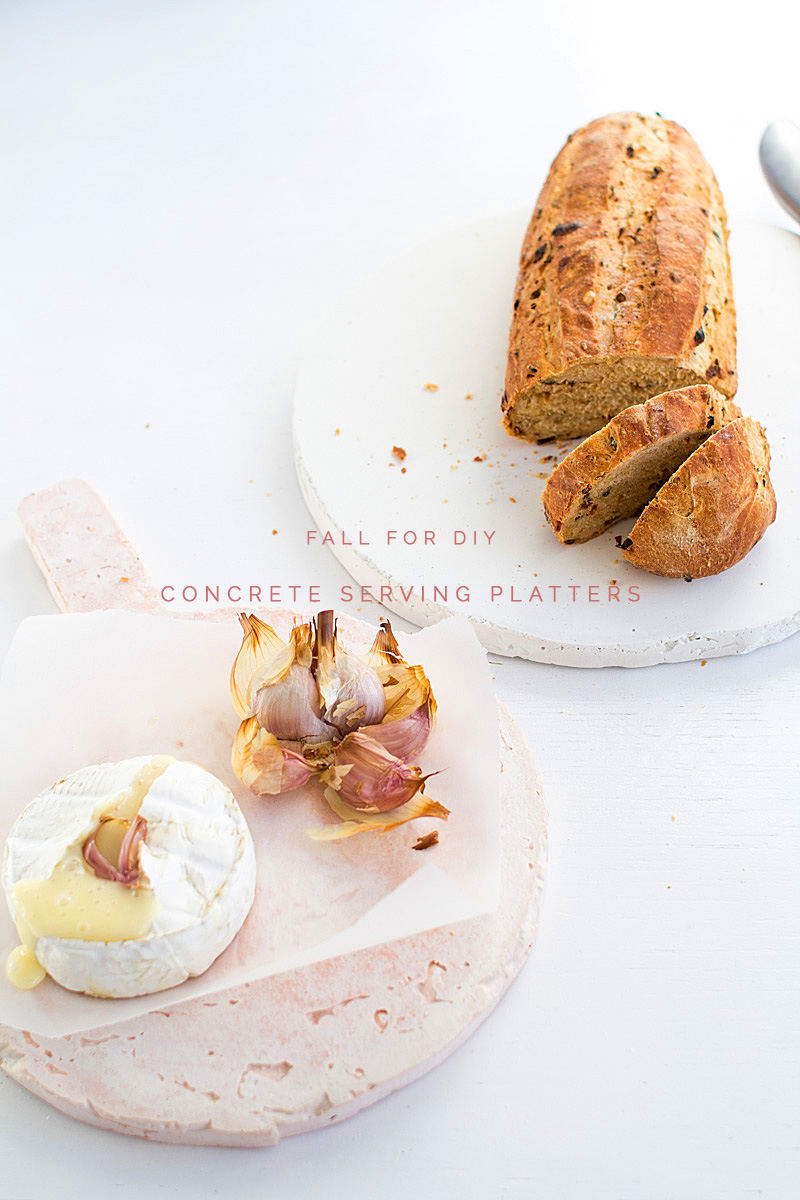 In my book you can never have enough pieces of kitchenware to serve food on. All my favourite dinner party themes include lots and lots of picky bits of food to chat over and lots and lots of glasses of wine to laugh over!
Now BBQ season is over I'm looking forward to many of these nights. I'm preparing to make the table something really special – full of food, fun and good friends. I've been meaning to make these DIY concrete serving platters for such a long time. I love the rustic effect of the concrete and it's so pretty when it's pink! Read on to find out how to make these yourself.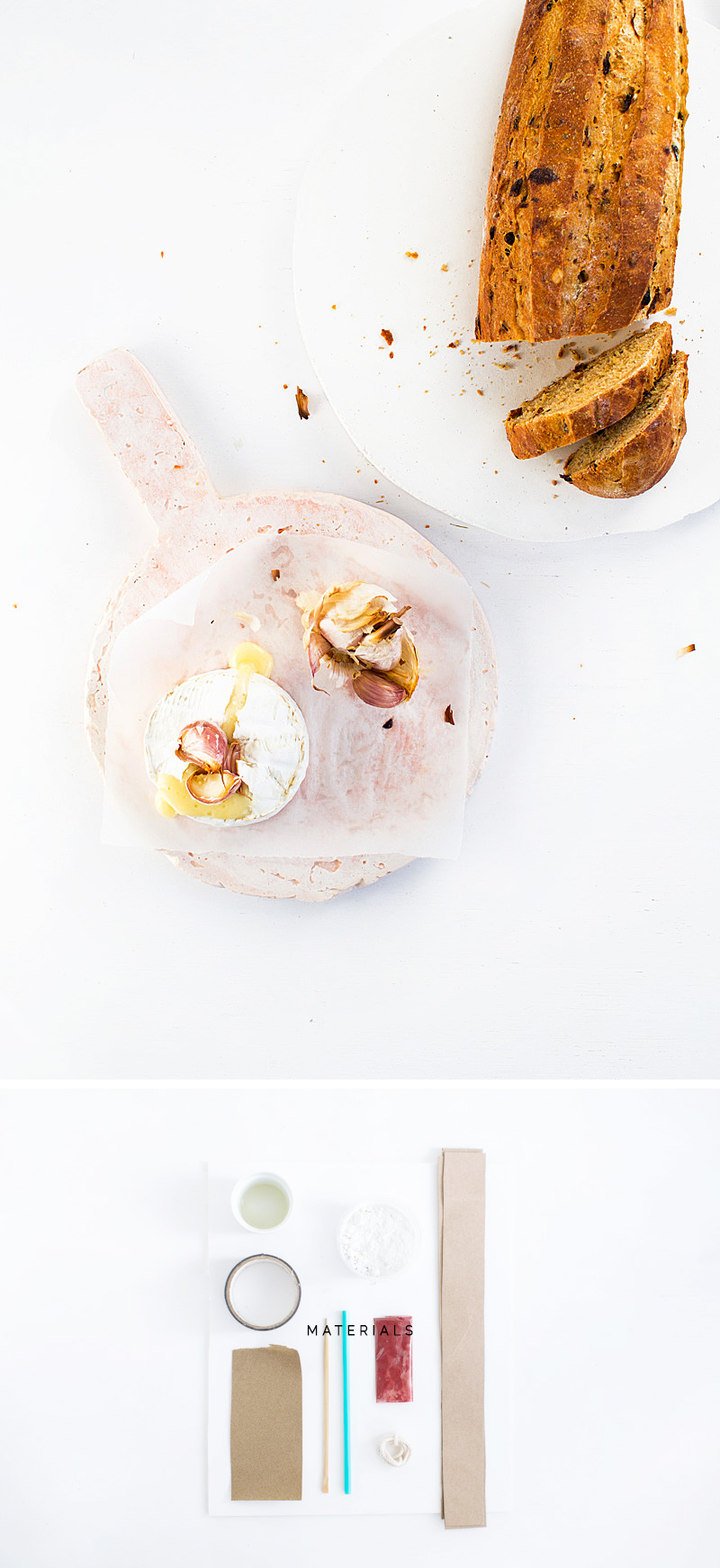 Materials
Thick cardboard | Thin cardboard | White concrete | Mica dye | Duct tape | Sand paper | Oil
Decoupage – Food safe varnish
Instructions
1. Oil one side of the thicker card and place on a level surface.
2. Using a circular object as a template, tape strips of cardboard around the outside. Make sure there are no gaps between the strips of card and the thick card.
3. Mix the concrete adding small amounts of mica dye to colour. Pour into the mould and leave to set for three to four days.
4. Remove from the cardboard, sand and wash thoroughly. Coat with 3-4 layers of food safe varnish and leave to dry.