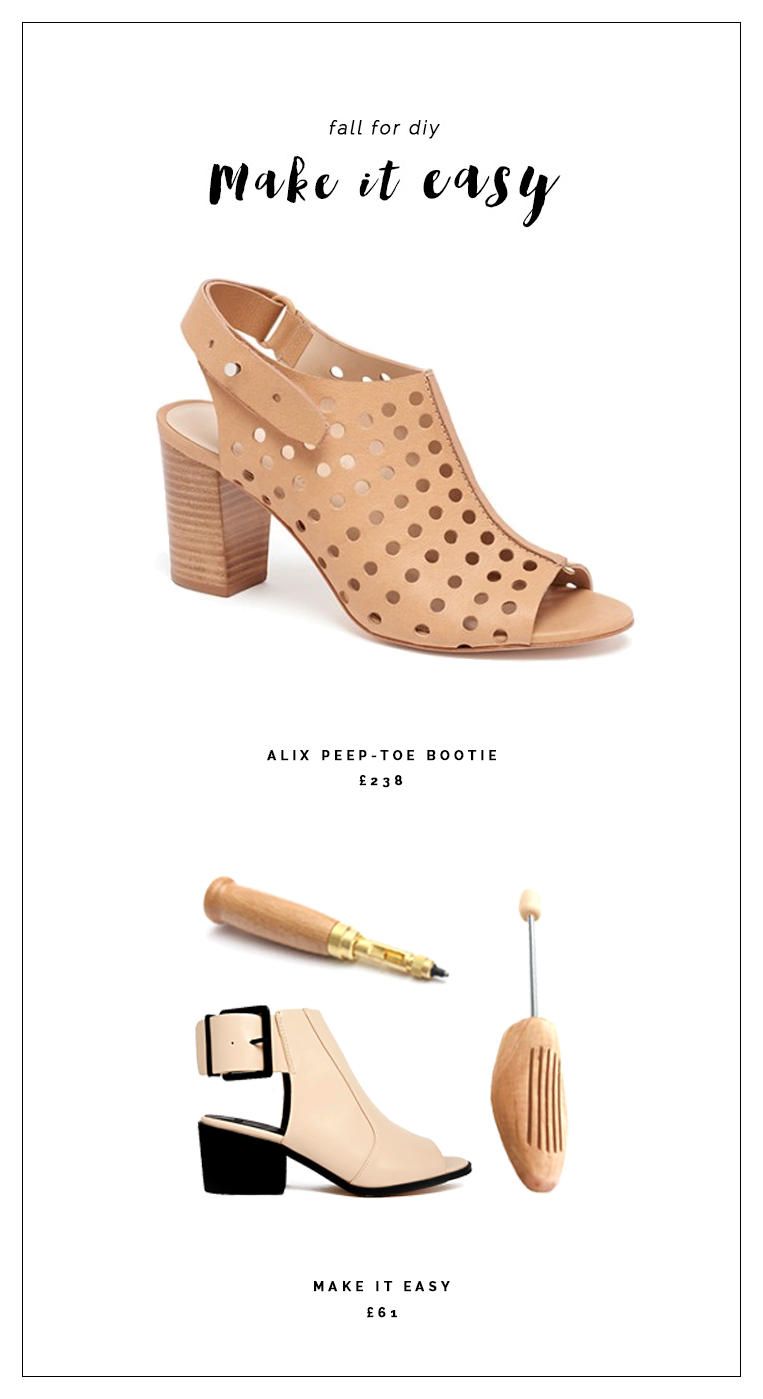 I've said it many times before but it won't stop me saying it again. I'm all about the sandals. For someone who lives in a less than sunny climate having 7 pairs is a little extreme, but I'll wear them come threat of rain, or shine… so that's ok right?
There is an odd occasion when sandals are just not appropriate. I mean, if it were up to me I'd have a sandal for all situations but you have to go with the tide sometimes. When you need something a little more, let's say grown up, a peep-toe bootie is your best friend. I like any heel that has a bit of junk in its trunk. Not only are they more comfortable but they might also mean the difference between ending up in a hedge or well, not ending up in a hedge. (Speaking from experience? Me? Of course not…)
I saw these Alix punched peep toe booties and figured they're a good compromise. What I couldn't compromise on was the price! But in true DIY style I figure I can make them myself. I actually prefer the ASOS shoe boot black heal and chunky buckle and all I need is a good hole punch and a shoe tree and I'm ready!
Materials
ASOS Peep Toe Shoe Boots | Hole Punch | Shoe Tree
Instructions
Notice how the holes are closer together along the middle of the shoe and become more spaced out towards the edge. Using a ruler or measuring tape calculate the distances between the holes baring this in mind. You can mark them off or just go straight in. Either way do your best to keep them evenly spaced to create this look.
Insert the shoe tree and push the hole cutter into the leather to cut a hole. Keep going over the whole shoe. Take your time and enjoy!