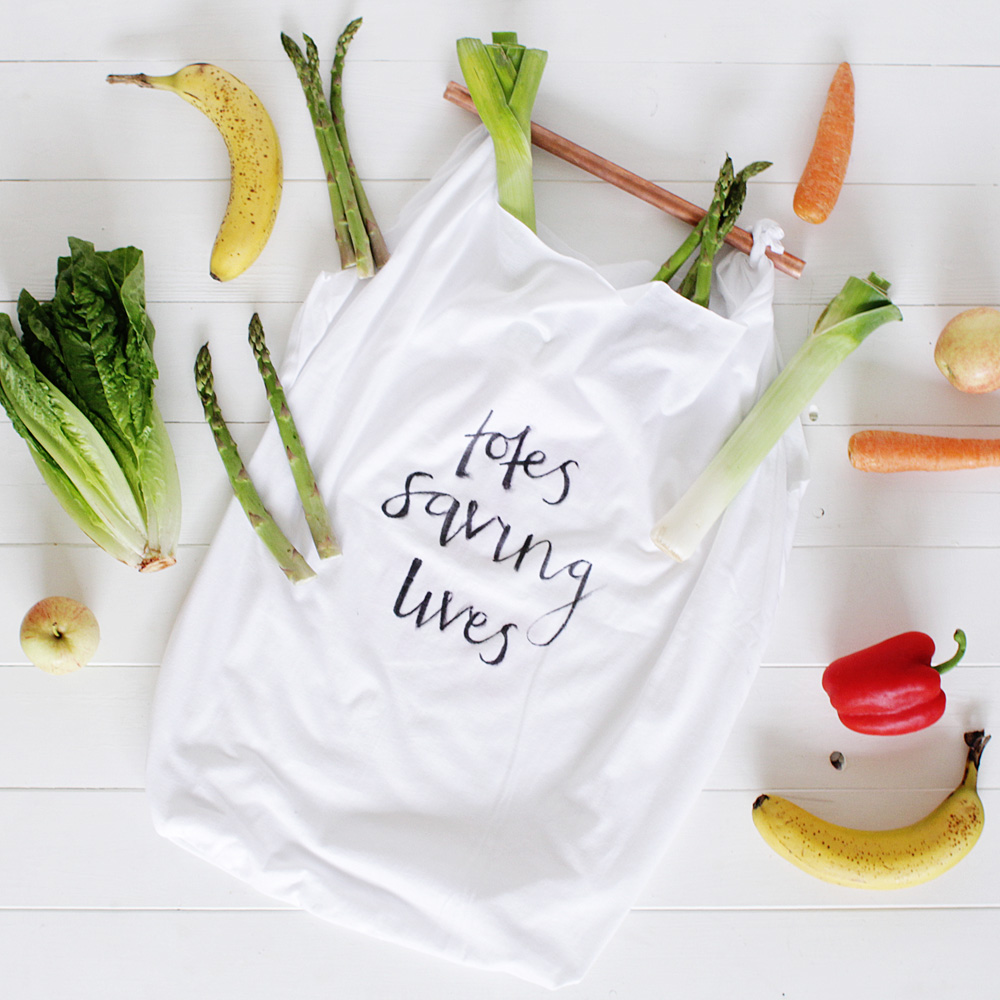 For the last few years every 4 months me and Al head into the city together to give blood. Before we started going together I must admit I'd been too chicken to go alone. For so many years I had been meaning to go. You know, when that 'I need to…' thought pops into your head, you think about it for a minute and then before you know it, it's gone and life goes on. The best intentions with the worst follow up.
It wasn't just fear of the needle (it still gets me every time) but lack of planning and actionable accountability. That's why I'm really happy it's now part of our routine. We go, give blood, drink coffee and eat snacks, and then treat ourselves to more food at one of our favourite restaurants, all the time happy that we have potentially saved someone's life. A great day out! In fact I usually come away wishing I could go more often.
That's why I wanted to get involved in this campaign.
Anthony Nolan is a pioneering charity that was the first bone marrow register in the world. This campaign, cheekily named #IGiveASpit, is highlighting just how easy it is to get onto the stem cell transplant list and have the chance of actually saving someone's life.
Now I have to once again admit I have always been a little scared of signing up as a stem cell donor, but after watching this video it seems the process is very similar to giving blood. So easy – I never knew! And it's even easier to sign up. You can watch the video to find out more.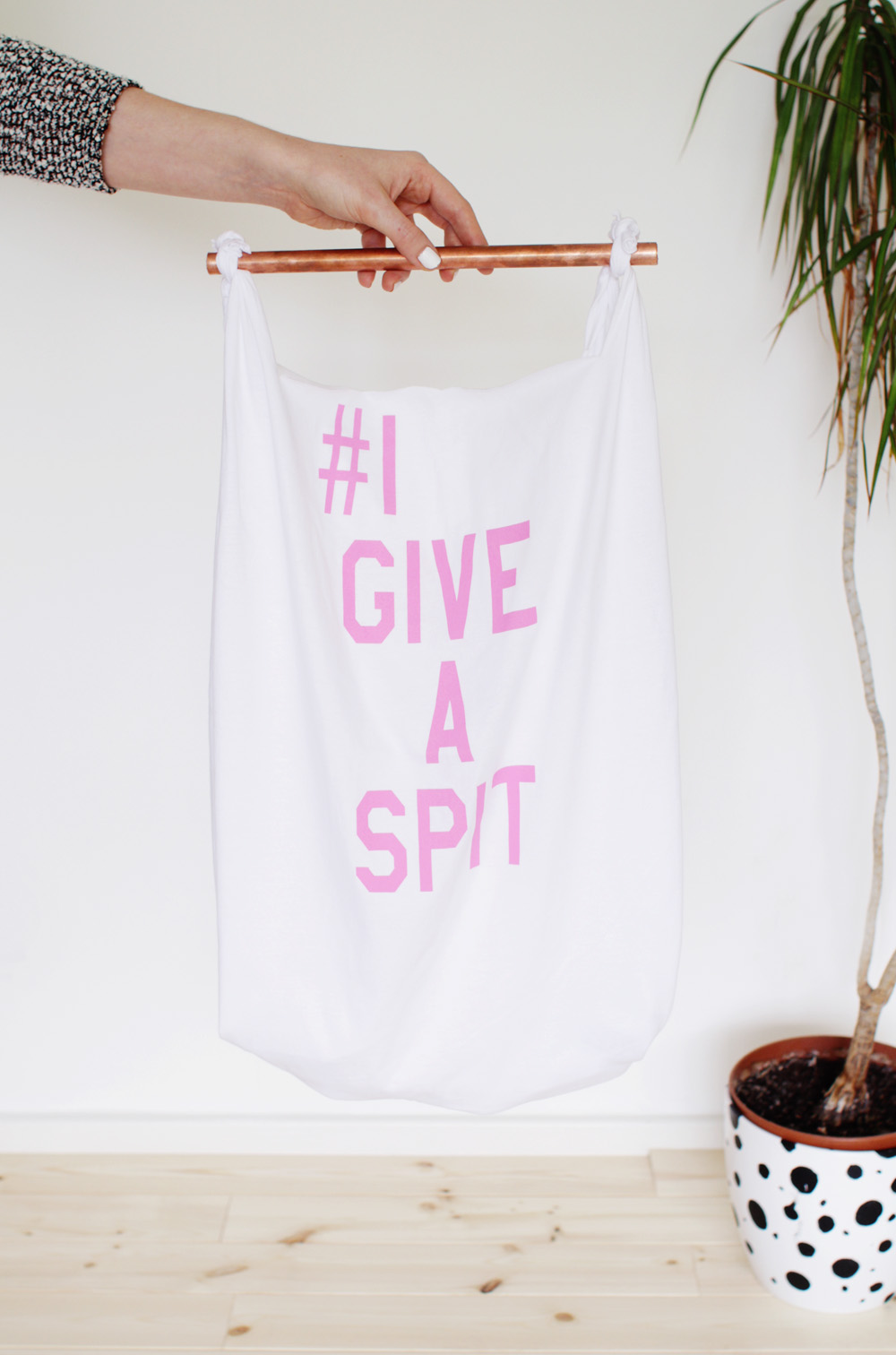 To introduce the campaign Antony Nolan sent me a t-shirt* designed by Ashish to customise. I was keen to create something I would really use to highlight the cause instead of a one off, blog post topic. So I decided to completely transform the t-shirt and turn it into a tote! I wanted to go for something really eye-catching to attract attention.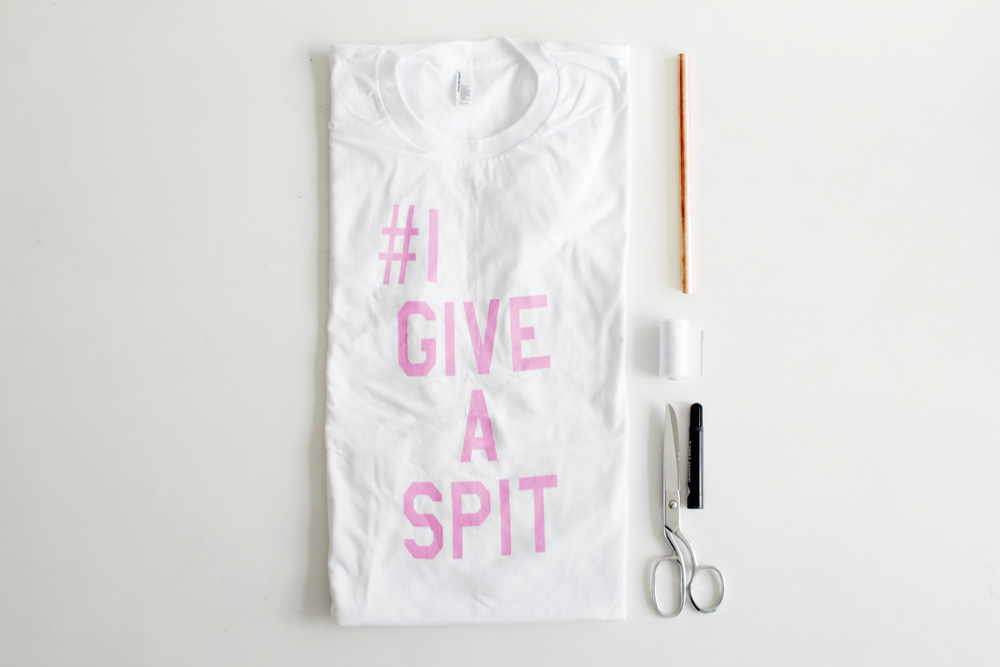 Materials
#IGiveASpit T-shirt* | Needle & thread/sewing machine | Scissors | Copper pipe | Fabric pens
Instructions
1. Lay the t-shirt out flat and cut off the arms above the seam. Then cut off the neckline. Turn the t-shirt inside out and sew the front and back bottom hems together.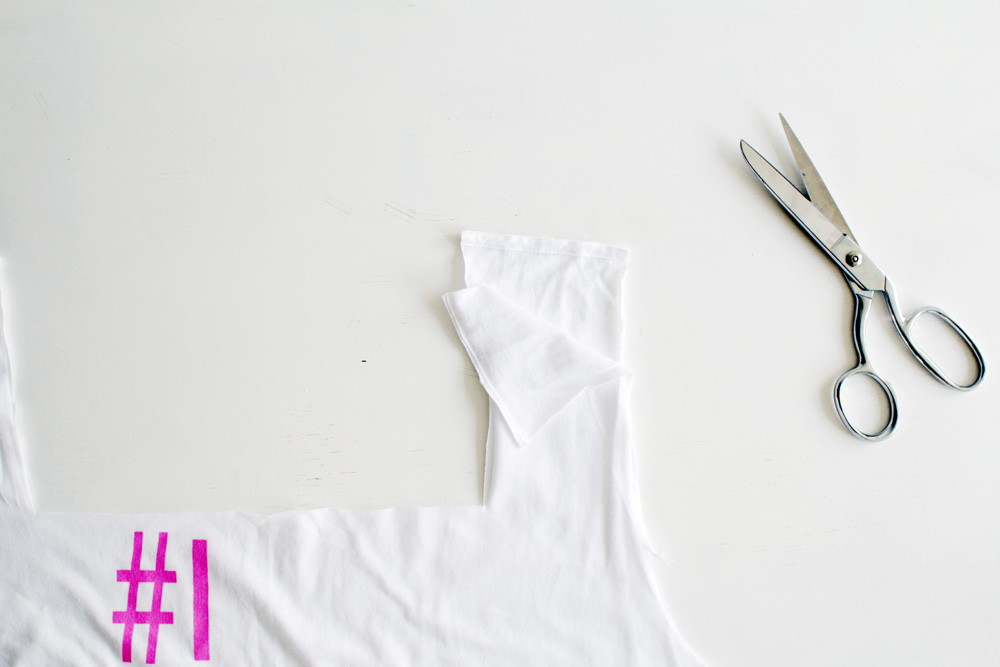 3. Turn the t-shirt to the right side again and cut along the shoulder seam.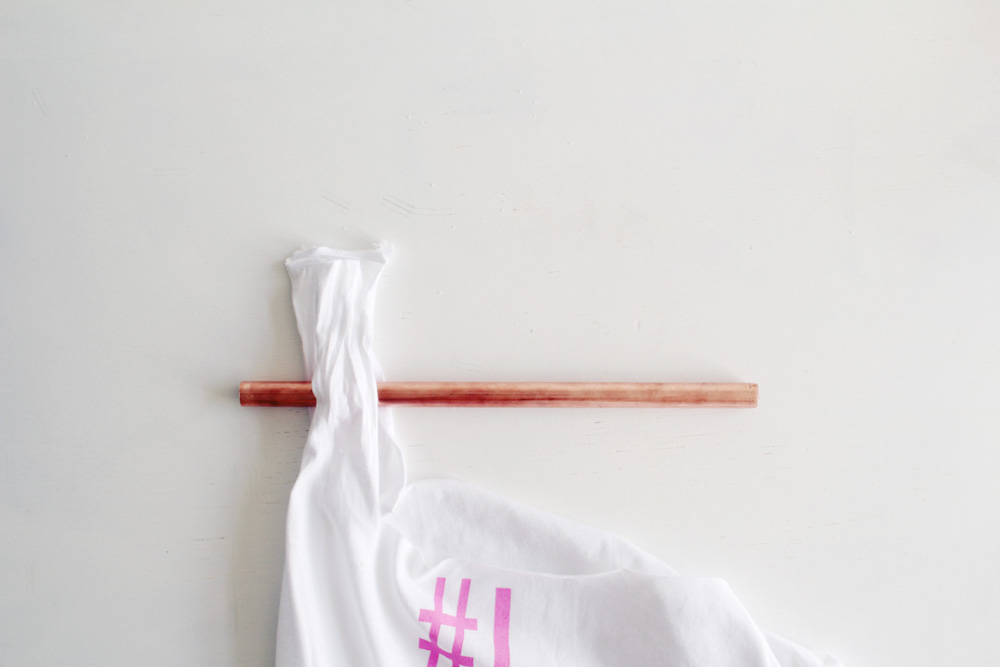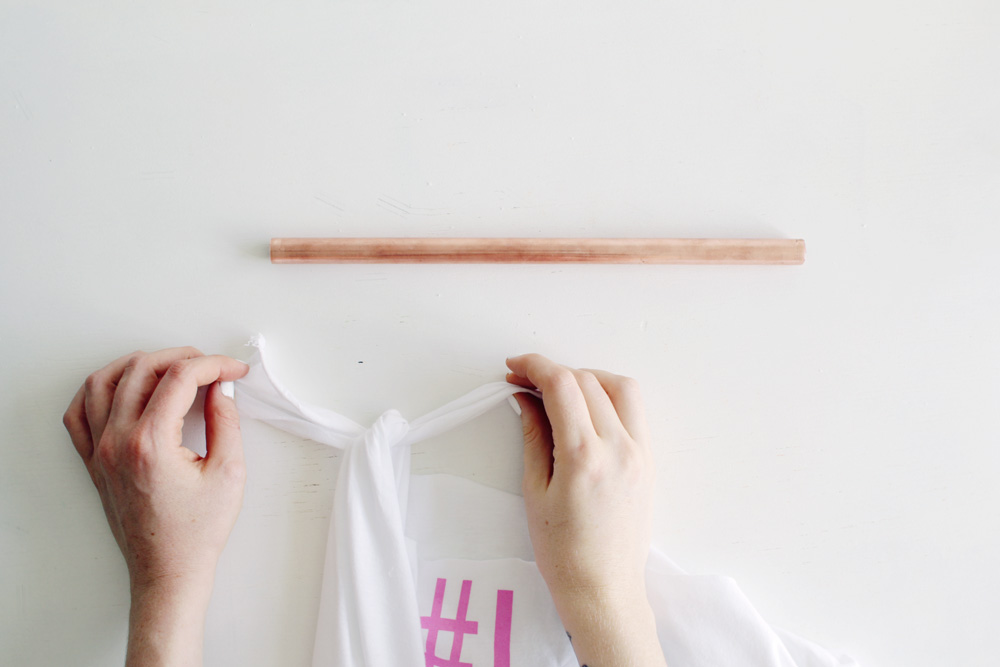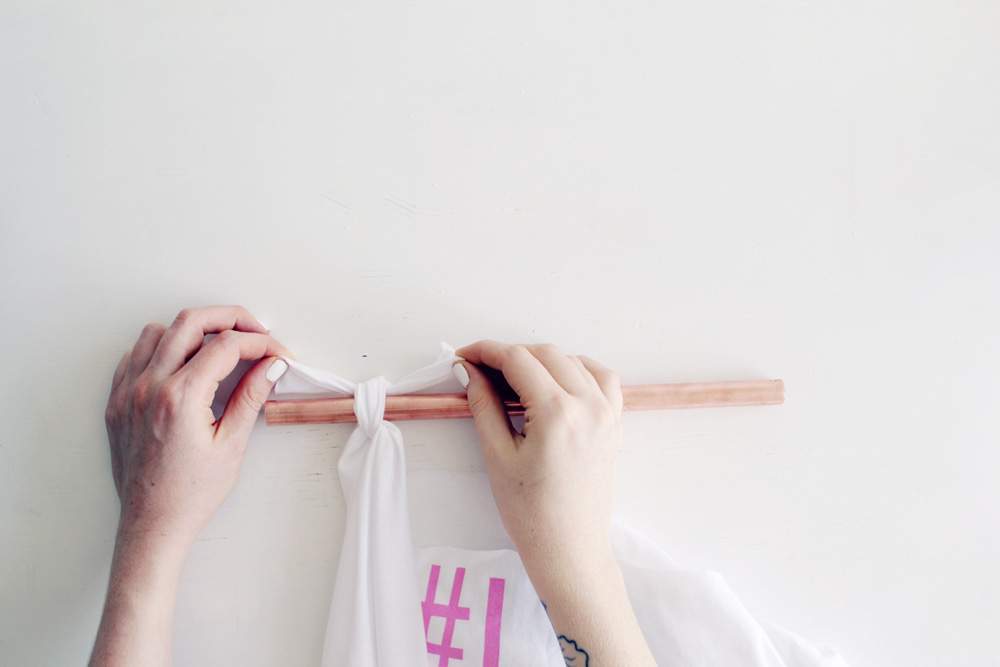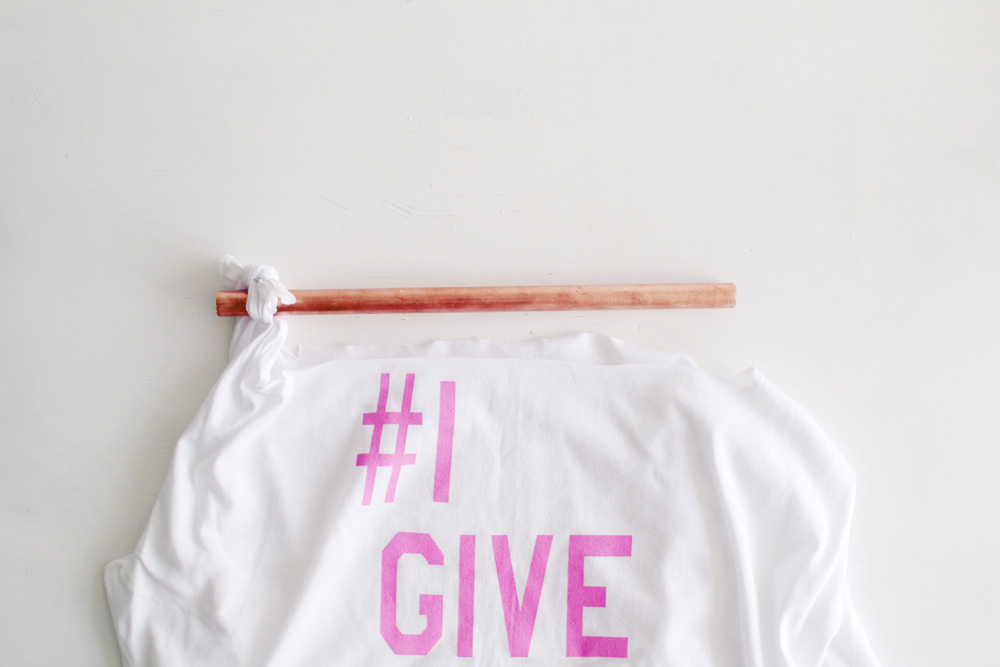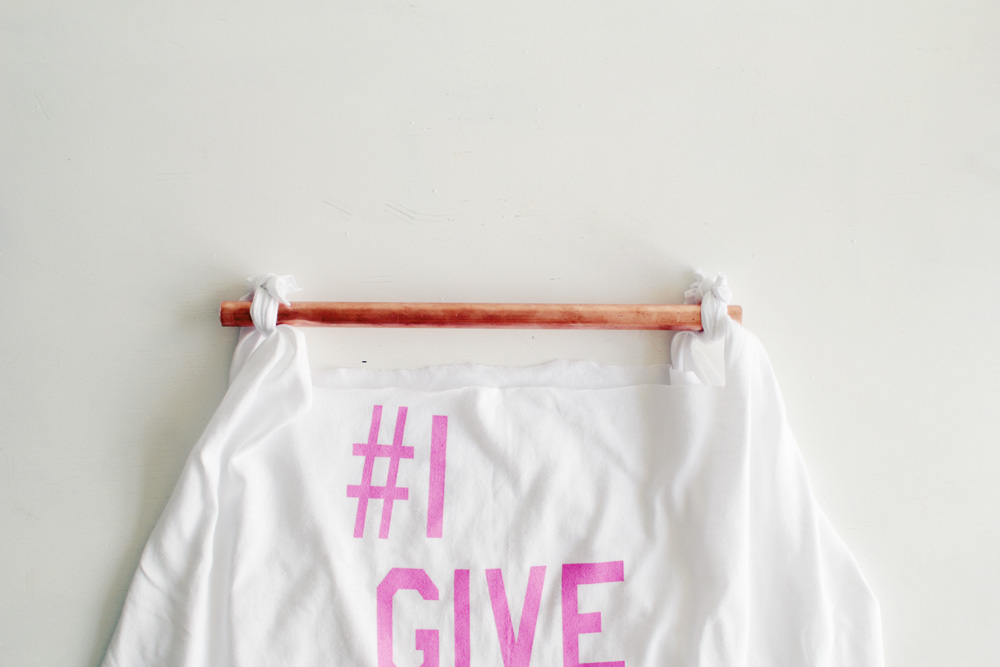 4. Take what is left of the arms and tie the front and back strips together half way down. Insert the copper bar and tie again over the top of the bar. Repeat these steps on the other side.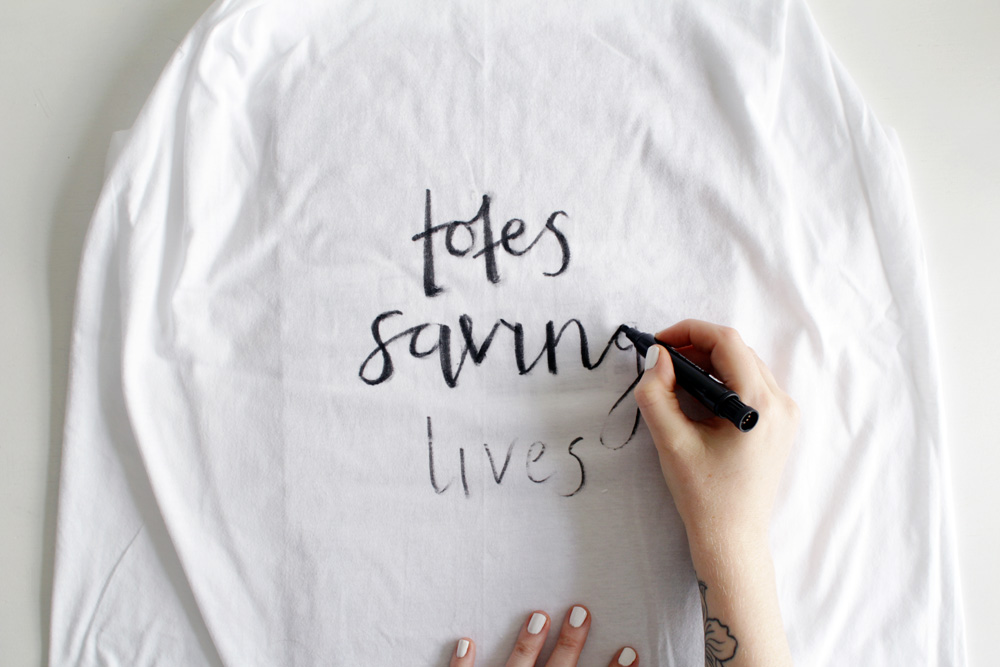 Obviously everyone who joins the register is gratefully received but Anthony Nolan is working hard to encourage more men to sign up. So whoever you are, sign up here and then get any man in your life to sign up as well.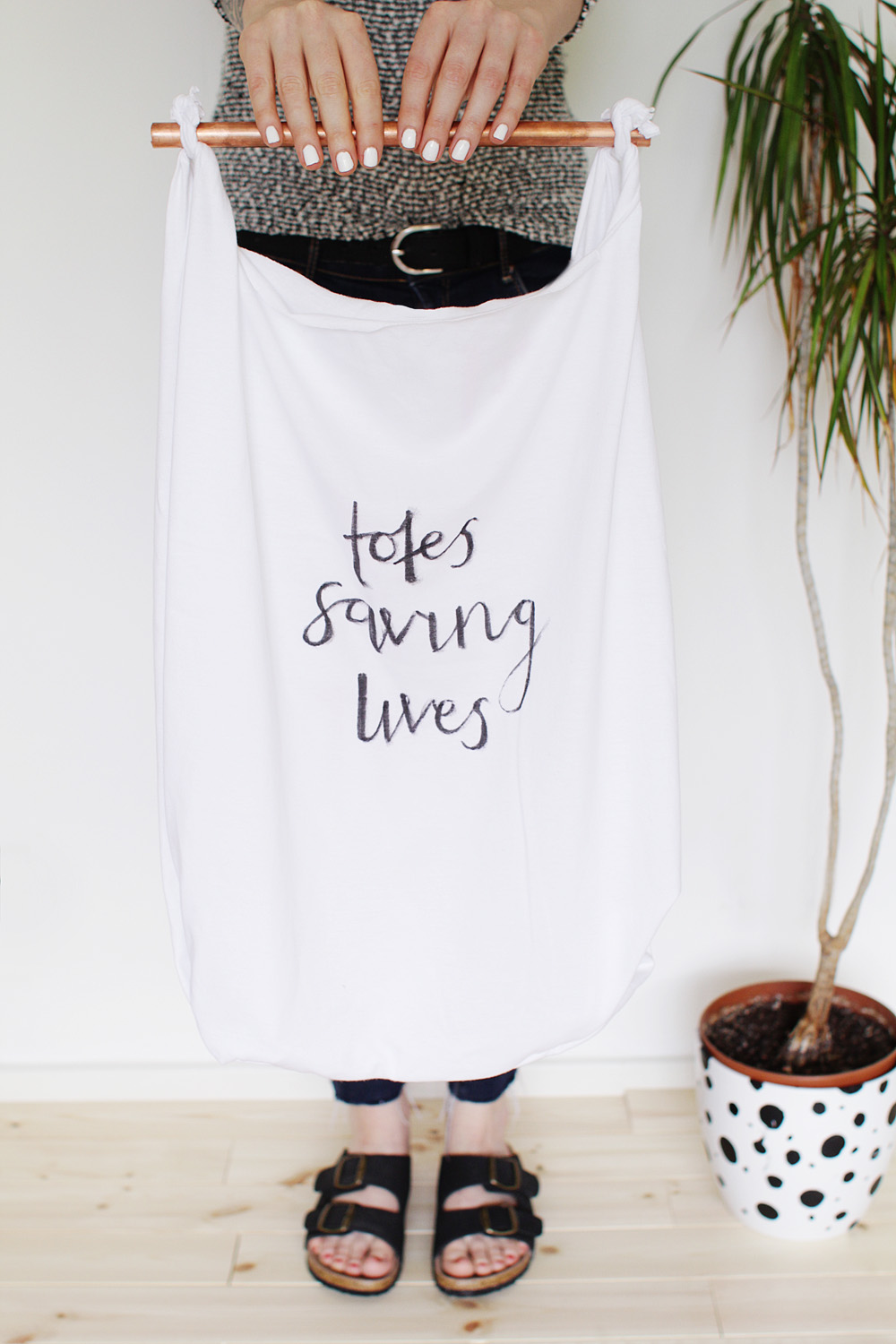 Double trouble (or double the lives saved in fact!), please head to Twitter or Instagram and tag a man in your life with the hashtag #IgiveASpit, you can link to this post or the campaign's page to raise awareness and show you are doing something amazing!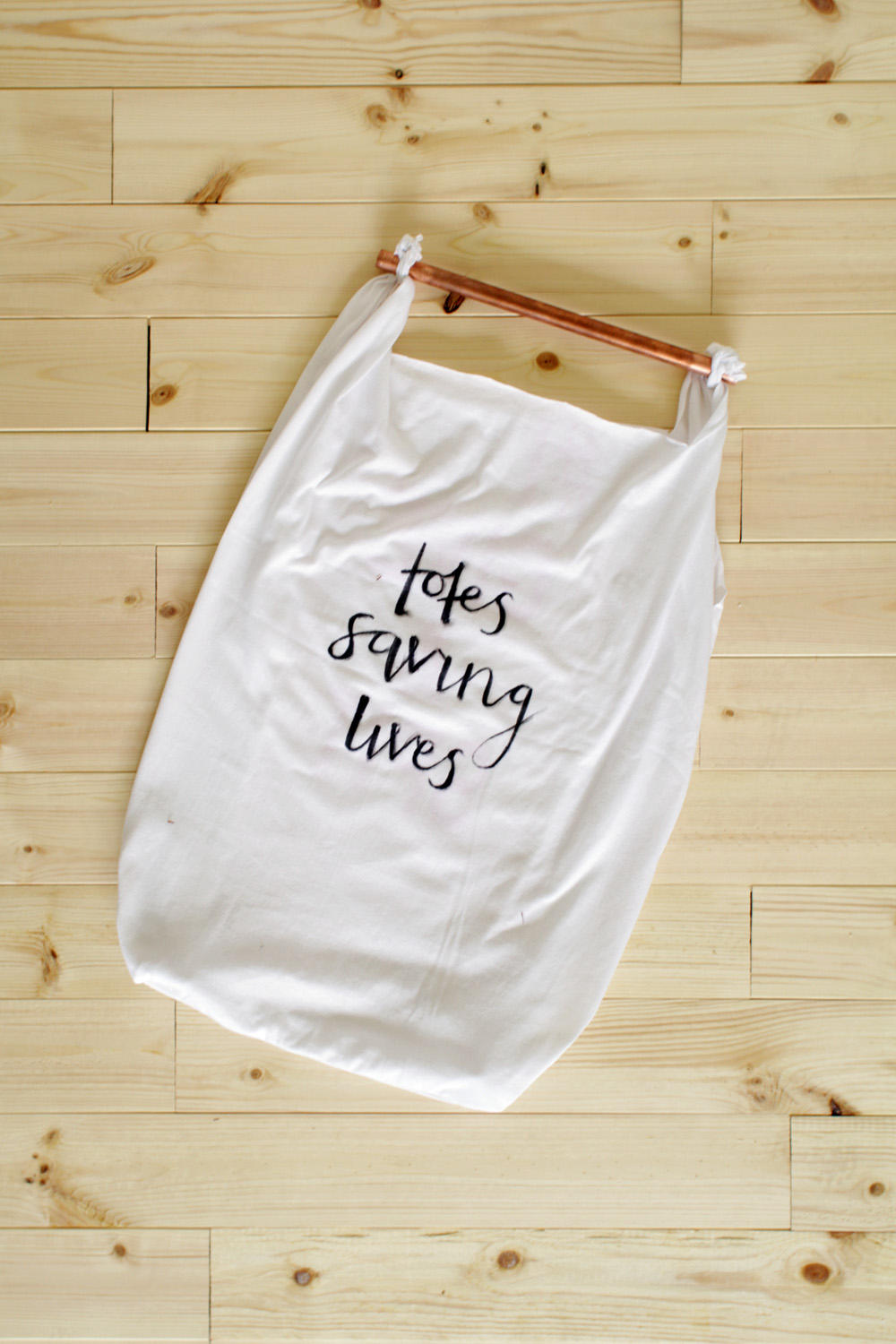 * You can grab and customise your own t-shirt from the Anthony Nolan eBay site or from YrStore in the Topshop and Topman flagship stores on Oxford Street to join in with the campaign too.
This post has been sponsored by Anthony Nolan but all opinions are my own.