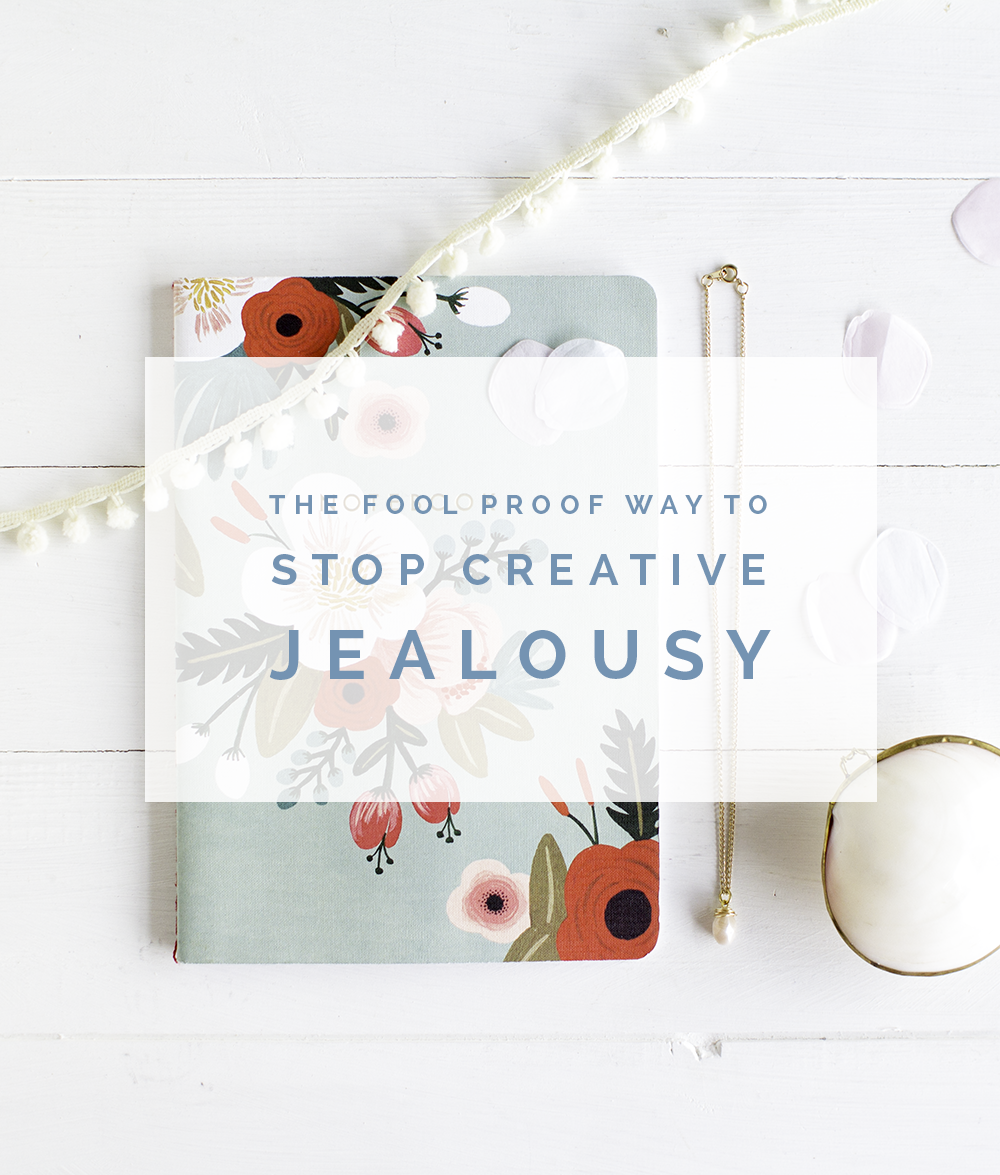 That little voice has a lot to answer for. That nagging, sickening whisper that somehow knocks the wind out of you and leaves you useless and wondering why. No one wants to feel inadequate but it's particularly biting when it comes to feeling like something you put your heart and soul into just isn't good enough. However hard we try jealousy has it's way of seeping in through the smallest crack we leave open. More often than not, exactly when we're feeling especially vulnerable already.
Believe it or not there are some benefits to recognising that jealous feeling when it strikes. Stick with me here for just a moment. Jealousy can help us understand our own aspirations and give us direction. When you see something you wish you were doing then maybe you should be paying more attention to your own needs. But when it comes to debilitating jealousy – the type that stops you producing anything that is a true reflection of your own experience and skill, but leans us closer to straight up plagiarism – that's not on. We need to find an answer.
The reason I wanted to write about this subject is because I'm no stranger to jealousy. As much as I don't like to admit it I have moments of blogger envy every day. I wish I could take photos like this blogger, or I wish I'd had that idea or their styling expertise. These pangs, whilst momentarily sucking the life out of you, are actually a good thing. They remind me to keep striving to improve my craft. They keep me on my toes and give me new goals to work towards, but amongst the productive jabs every now and then a much more decremental resentment sneaks up and knocks you clean out.
There are lots of ways to avoid this type of jealousy, non any better than the other. Some people avoid any kind of influence that would create these feelings, choosing only to follow blogs or creative entrepreneurs outside of their niche. But I am way to curious for that. I'm submerged in this DIY world and I wouldn't have it any other way! So I had to find another way and it came from an unexpected place.
When I first had the idea to start We Make Collective I initially wanted to create all of the tutorials myself. This meant I would get to experiment, learn and explore every possible avenue I could in one creative technique. I'd get to expand on and develop my own skill and basically play with great materials all day long! Living the dream!
But then I realised I was missing out on a great opportunity, not only could I use the Collective to work with some of the people I admire most, I could also create a truly unique collection that featured tutorials out of my own technical experiences and creative influences, and offer more ideas and skills than just those I have learnt. If I hadn't decided to work with so many other people I think I would have missed the whole value behind We Make Collective. Working with the people I admire creates a much more comprehensive and quality site for everyone involved.
Taking it one step further and working with independent suppliers who might otherwise be our competitors was a natural progression. Yes, I would not be making a big profit by outsourcing so much of the work but the value here is not in the financial gains but in the quality of the service which we have the chance to create.
One of the benefits of choosing this route is that I get to use all the knowledge I've earned from my blogger obsession and work with some of the people I admire most. It's here that I realised just how important it is to collaborate not just to build an amazing resource but for my own emotional advantages. Working with other creatives that I could easily be envious of has softened the blow.
I'm also lucky that my work with Design*Sponge also gives me an avenue to work with even more of the people I admire. It's in these collaborations that I've become less jealous of my coworkers and genuinely happy for their achievements. Part of this is getting the chance to really see the person behind the perfectly styled blogs and websites. When you realise it's a real person behind the gloss with real stuff going on it their own lives it's much harder to keep harbouring negative feelings.
So my advice is to get the know the real people behind the window display and perhaps even collaborate with them! I realise that this is not always possible but it's important to look further than the surface not just for your own peace of mind, but to create a better space for your own audience too!