I actually didn't realise just how useful this DIY was until I made it. I had thought about using it in the bathroom to hang towels and clothing from but once I sat down the write about its versatility I realised it's true potential. It could be so much more than that!
The main benefit of using a storage system closer to something you're more likely to see out in the garden with your BBQ, is its shape and mobility. The rack fits in those empty spaces behind doors and in narrow corridors. I can think of at least five places I want this to go now! Which means I have to make four more or I'll never be happy… Luckily they're so easy to make I'll have them all over my flat in no time!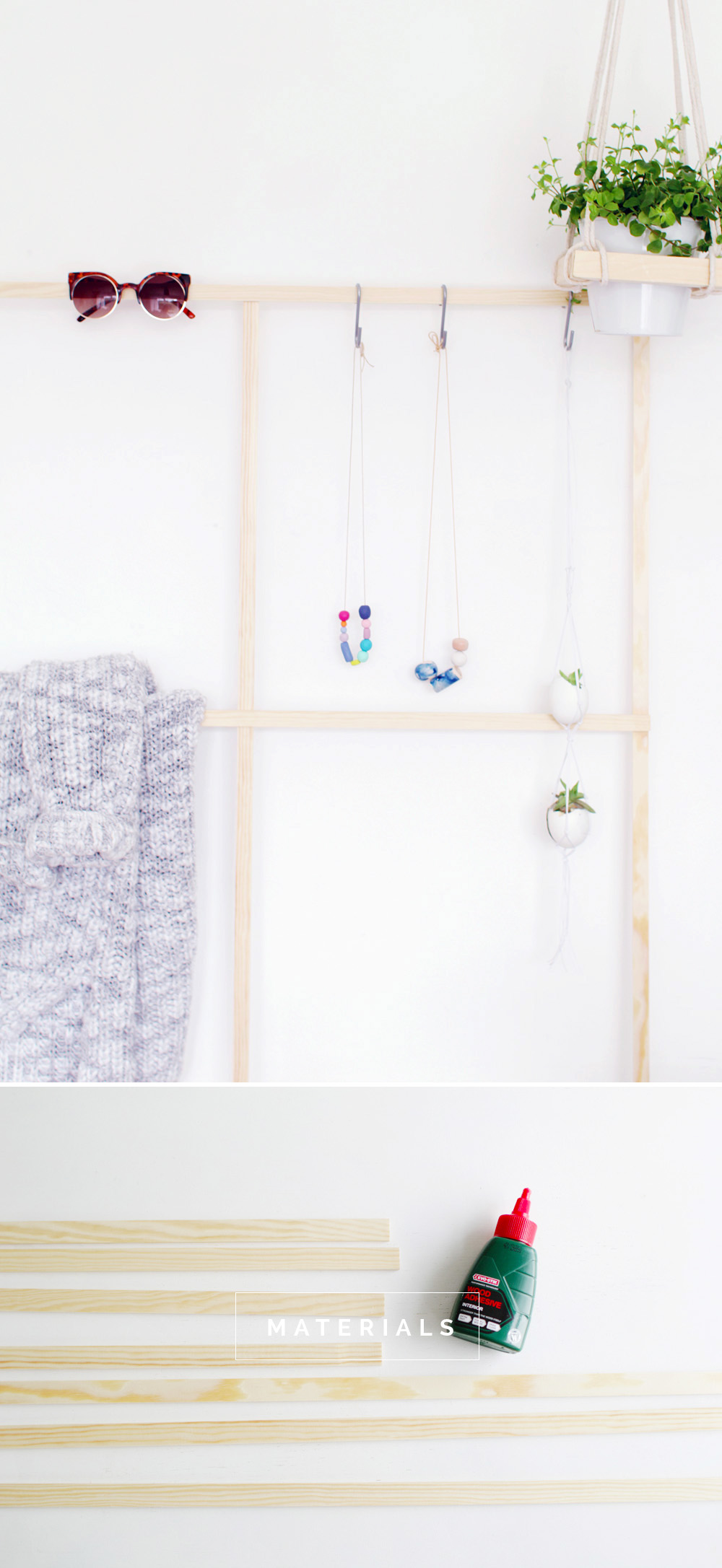 Materials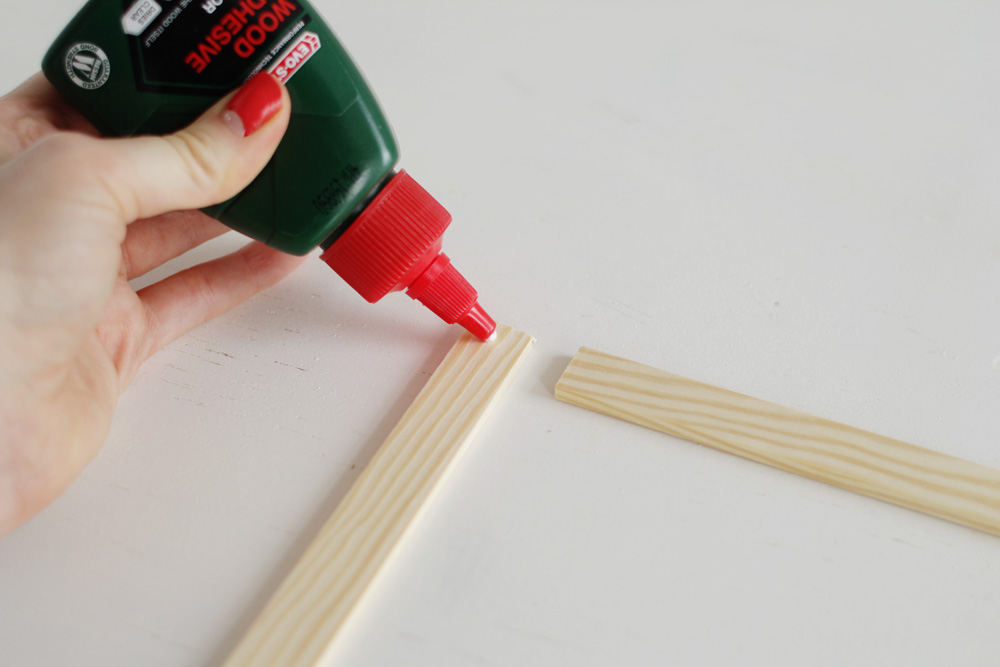 Measure and cut your strip wood. I've cut my strips: 3 – 150 cm/59″ for the vertical lengths and 4 – 90cm/35.5″
Use wood glue to secure the top beam to the outer two vertical beams. Measure 45cm/17.5″ in from the edge of the horizontal beam and glue the final long, vertical beam in place.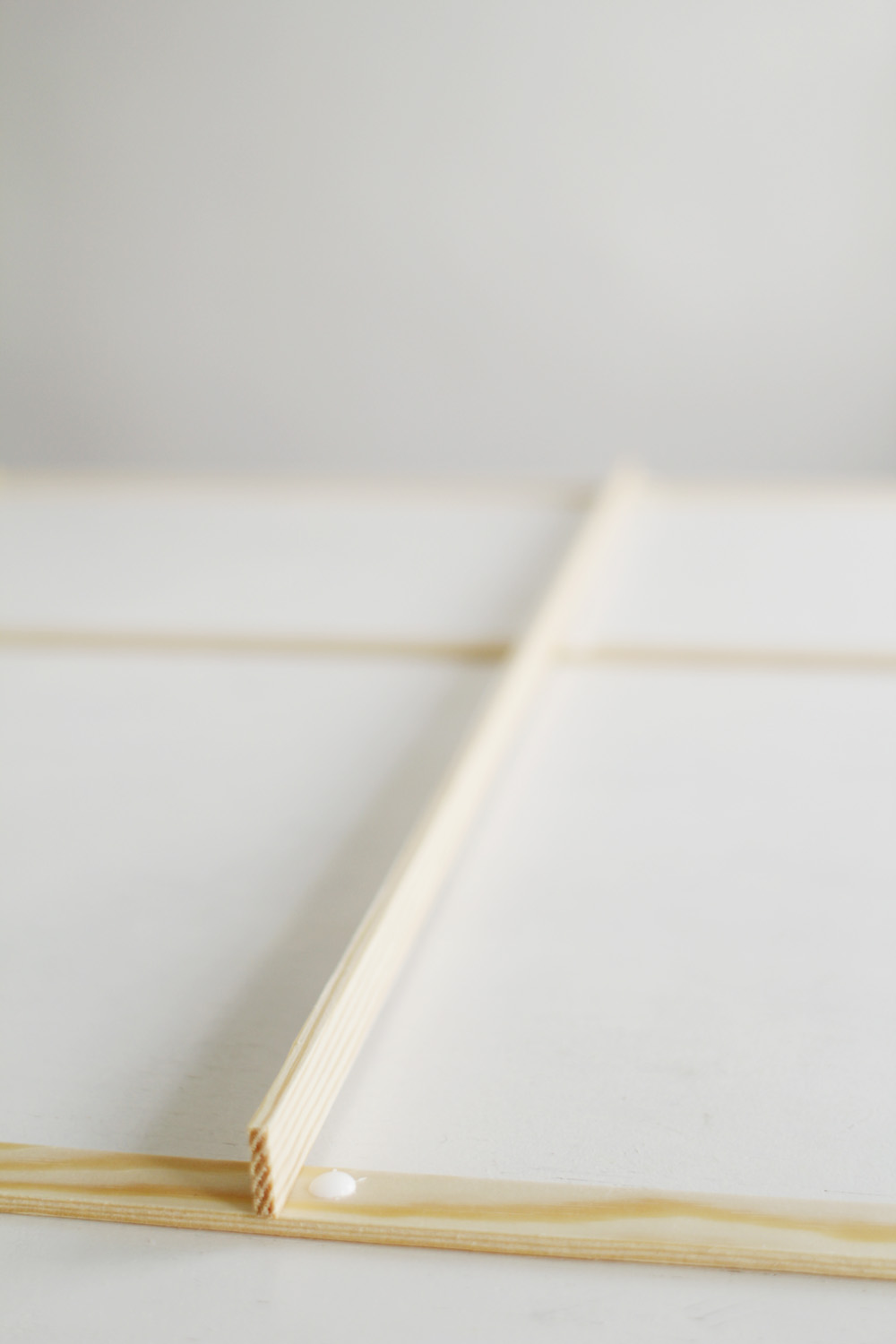 Measure 45cm/17.5″ down the vertical beams and glue the next horizontal beam in place.
Weight the crossover points to keep secure as the glue dries. Check for drying time on the glue packaging. Once it's dry you're ready to move into place and load up!