I've been thinking a lot lately about clearing the clutter in my flat and creating spaces that are both functional and beautifully display our belongings. Because as much as I would love to just throw everything away and only have pretty things around me, there are definitely moments in life that require more than just a copper ring dish, test tube vase or woven wall hanging.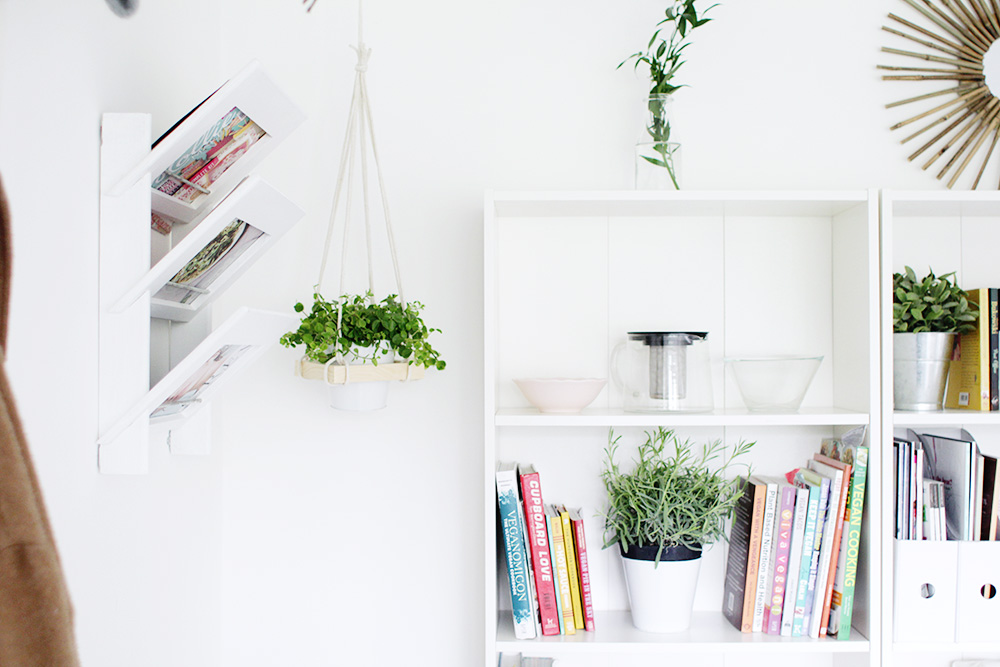 I've begun with this IKEA shelving unit in my kitchen/diner. It might seem like an odd place to put a bookshelf but there's nothing I love more than reading over a slow Sunday brunch. I figured why not put all the books and magazines at easy reach while I'm tucking into a breakfast burrito?
They left a small corner that was perfectly sized for a new DIY square hanging planter, because you can never have enough hanging plants right!? I've used a mitre saw to create this wooden square but you can also use a square edge by changing the measurements of the dowel.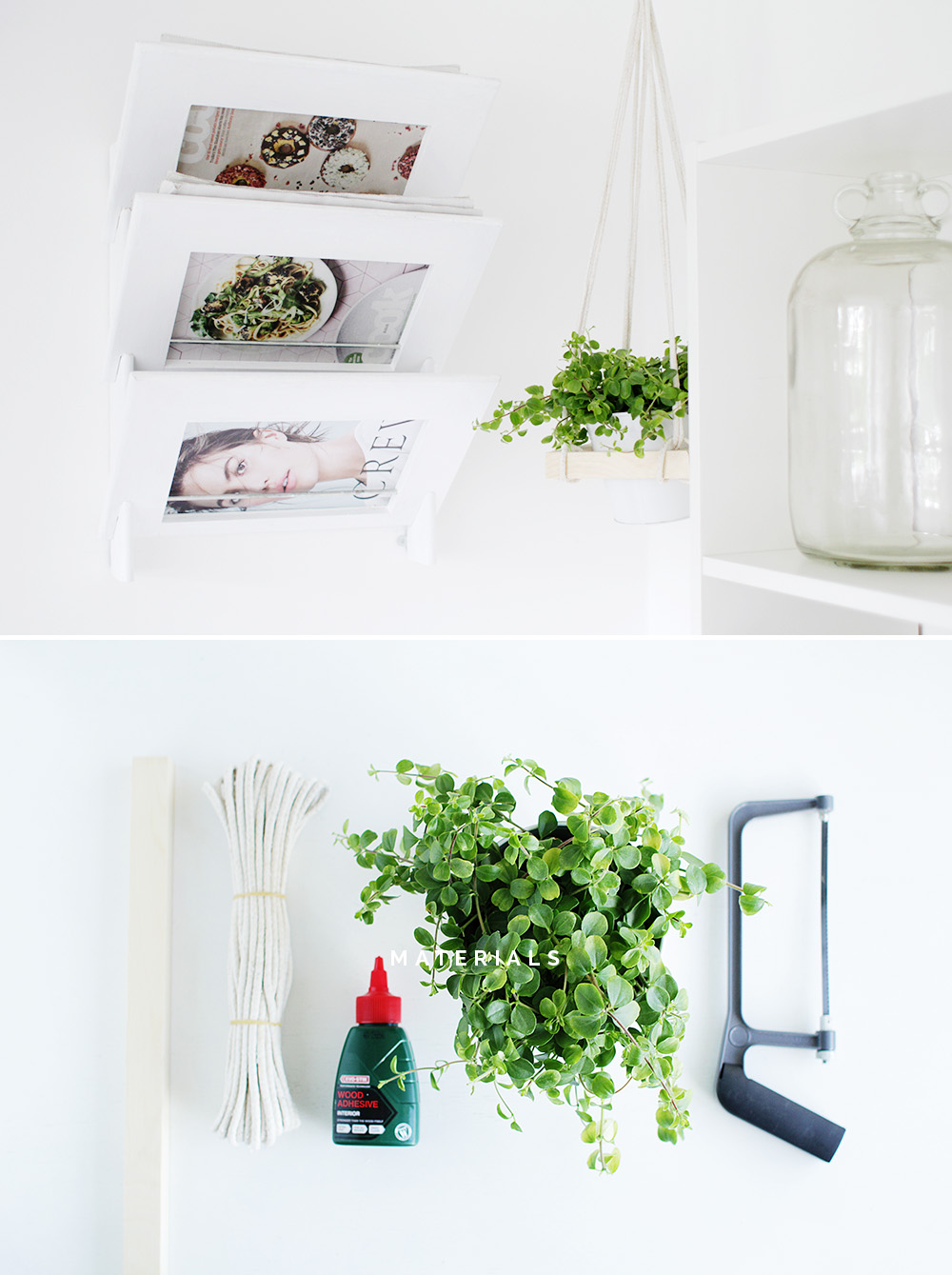 Materials
Wooden dowel | Rope | Wood glue | Plant and pot | Saw
Instructions
Measure the diameter of the plant pot (it needs to taper towards the bottom for this DIY to work). Add on the width of the dowel – in my case the planter measured 5″ and the dowel 1″. Then measure out this length 4 times along the wooden dowel.
Cut the mitre joints with the outer angle reaching touching these measurements. Once all four piece are cut, sand down the rough edges and glue together. Leave the glue to dry overnight.

Cut out a length of rope double the distance you would like your planter to hang from the ceiling. Fold in half and thread the halfway point through the square and towards the outside. Take the ends of the rope and thread these through the loop that has been made. Pull it tight. Cut another
Cut another three lengths of rope around a metre long and repeat these steps for the other three corners. Knot the longest rope around all three shorter cords and secure with all purpose glue. Knot the two longest ropes together at the top to hang the planter from. Hang and enjoy!

If you're looking for planter DIY tutorials then check out my most popular ones right here!