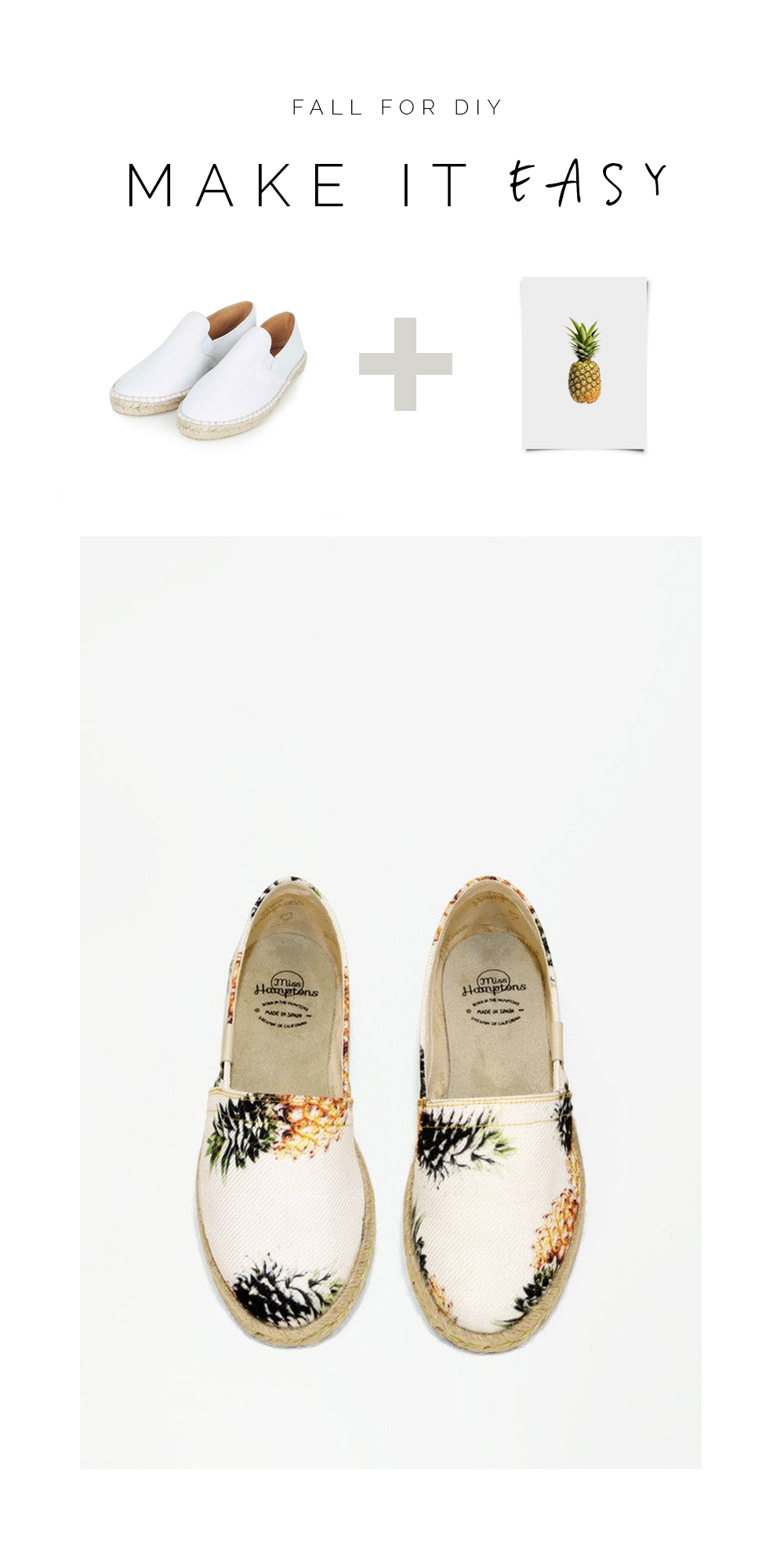 You might remember this post from a few weeks back. It was lost in the great Blogging Catastrophy a month back and so, with the sun shining outside, this is the perfect time to repost!
Two days of warm weather, the boots are safely in storage and the sandals are finally released from their winter hibernation! I've been wearing my (fake) birks and a pair of crisscross strappies all over town this last week and as much as I hate to admit it, my toes have been a little chilly once the sun has set and we're plunged back into weather we're more used to from the past couple of months. I need a transitional shoe. Something that will fill me with optimism that summer is just around the corner but that can also protect my toes from unseasonable frost bite! Cue, the pineapple espadrille.
In terms of positive, summer vibes the espadrille is king. I can't see one without thinking about walking on sun bleached beaches. Yet just that little piece of canvas is enough to give my toes a spring blanket once coolness of the evening sets in. Perfect to take me through to full on, summer sandal wearing season. I cannot wait!
Espadrilles are pretty cute in themselves, but I want to add some pineapple details (like these ones here) to celebrate all things pineapple and cocktail shaped. Preferably both. And of course, it's Make it Easy Friday so there's no excuse not to!
Materials
White Espadrilles | Photo Transfer Paper | Pineapple Picture
Instructions
Print out lots of pineapples onto the transfer paper. Follow the printing instructions on the pack and do a test run on regular printer paper first to test the size of the pineapple. Cut out the pineapples and place around the canvas section of the shoe. To get the pineapples to cut off at the edge of the canvas cut off the excess picture so you don't accidentally iron the image onto the sole.
Stuff the shoe with newspaper and follow the rest of the instructions on the pack to iron onto the espadrille. Leave to cool and you're done!