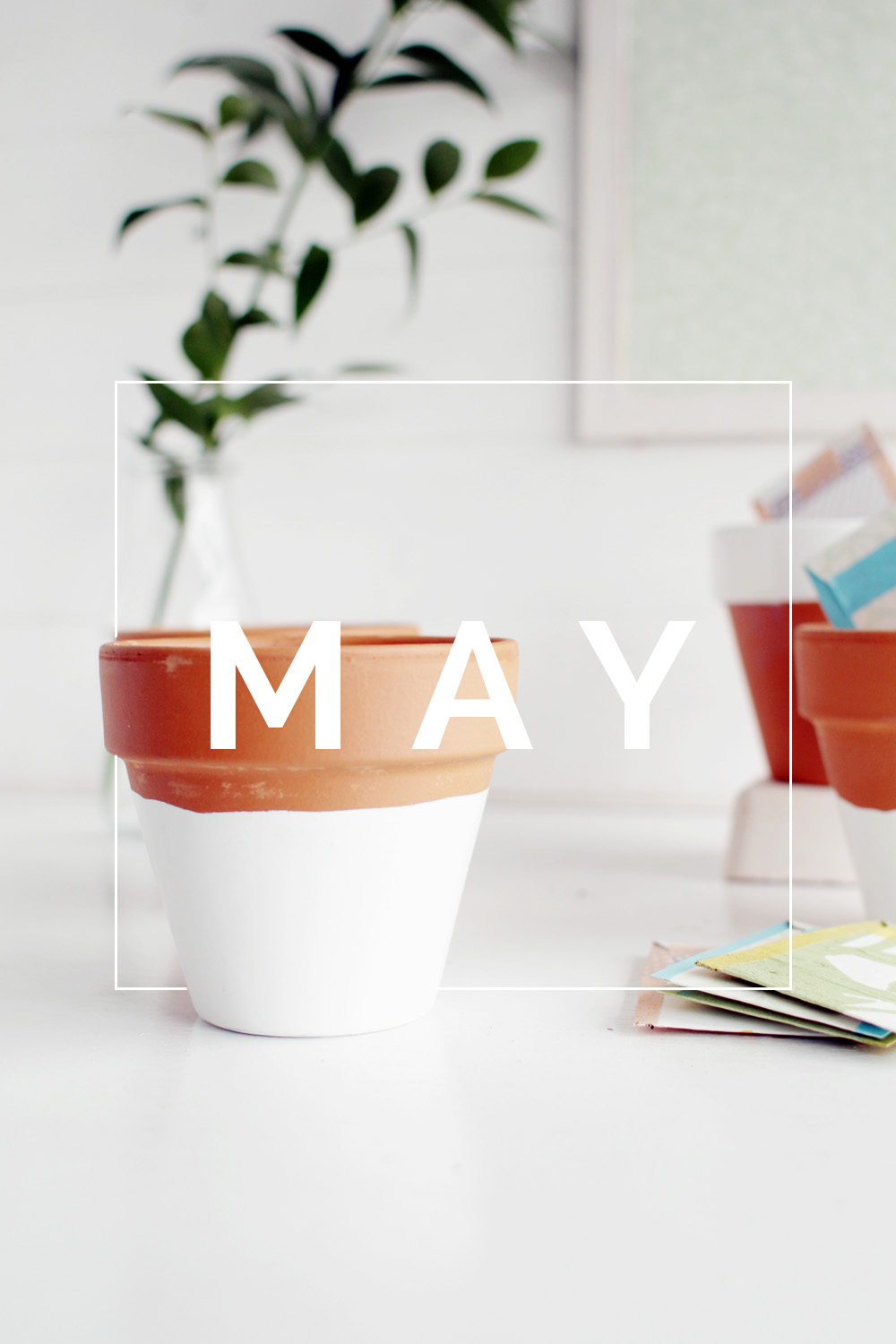 I'm pretty impressed with myself this month. Not only have I planned and executed this post before we're even at the halfway point, but I've also combined my May – Styling the Seasons with a great DIY housewarming present I made for my mom's new home. It's ticking all the boxes today!
May for me is about getting outside and getting full of fresh air and vitamin D. The leaves have all finally come back onto the trees and everywhere I go I end up carrying my coat because I'm not used to light layers yet and instinctively wrap up before leaving the house.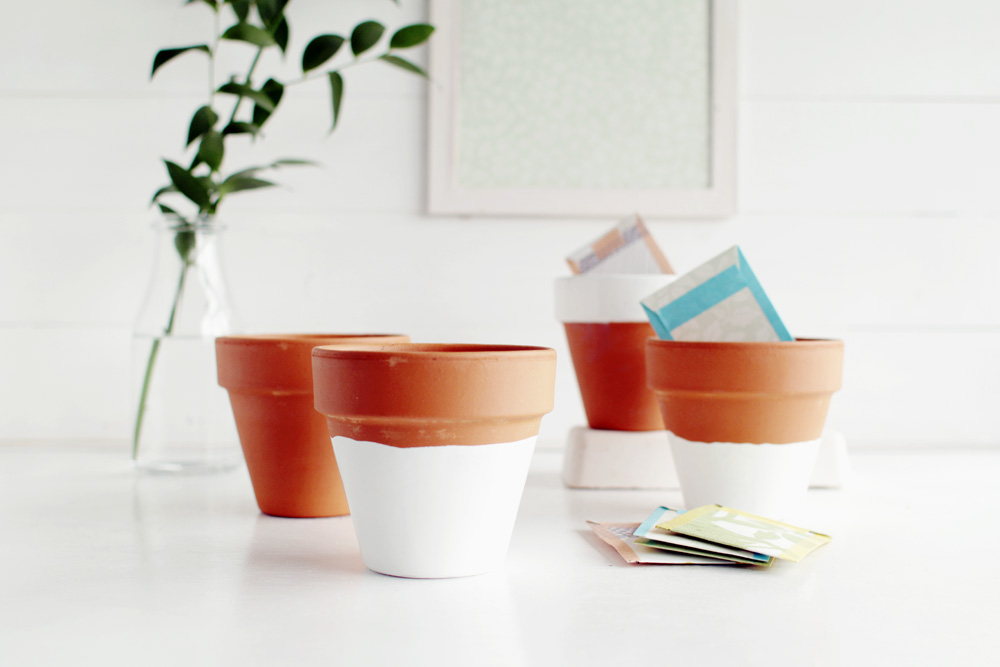 It's that time you can start planning for the summer. Picnics, long walks, mountain climbing (yes – really) and small festivals actually seem feasible again and not just something we can do 'when the weather gets warmer'. It's so light way into the evening and I feel like my days are slower and more relaxing.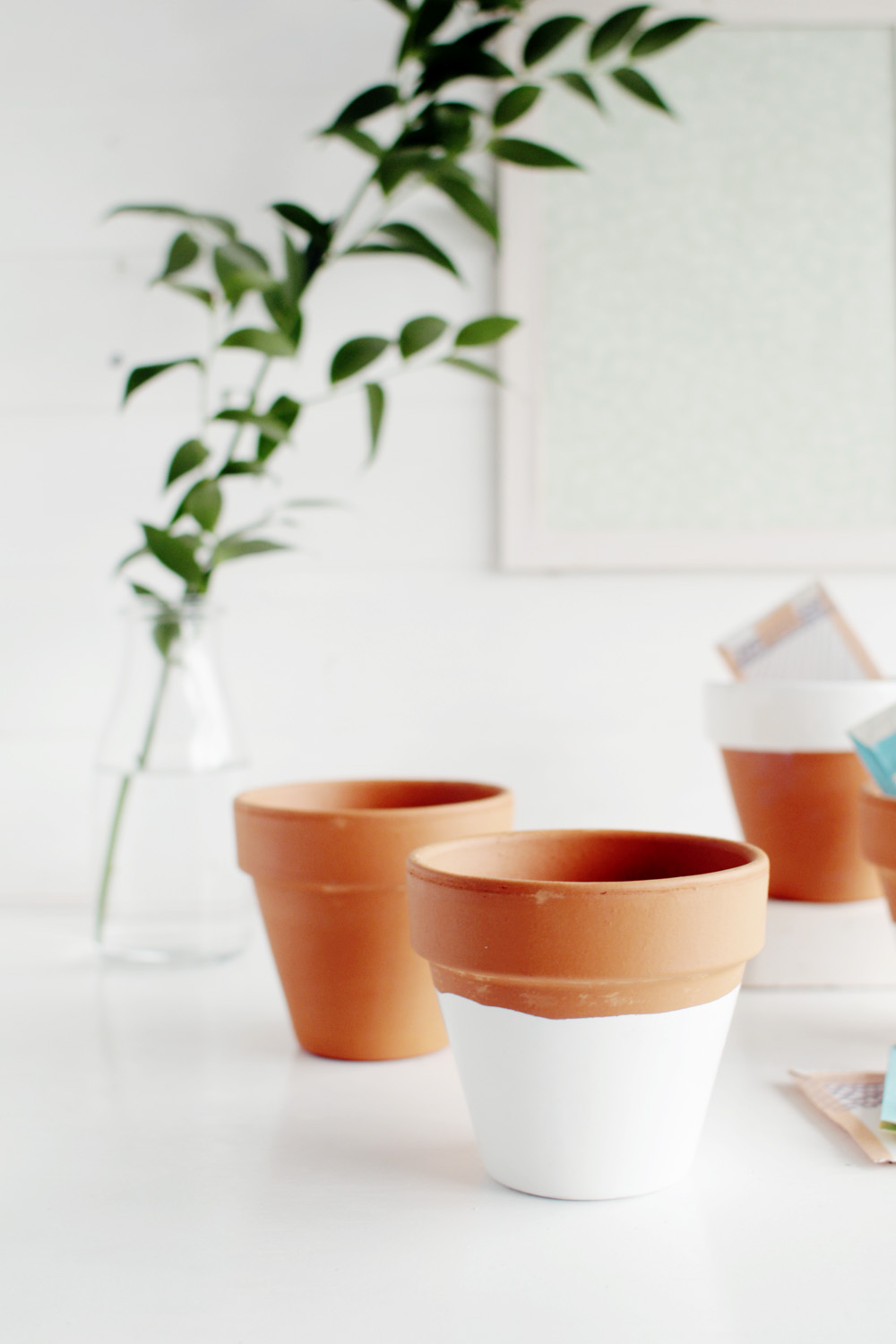 It's also when I start craving salad and fresh food ALL THE TIME. I just want to put a side salad with every meal. All those great spicy, herby flavours all mixed in together. Add an avocado and you're good to go! So it's a great time to start growing herbs and salads on your windowsill or in your garden. We've started ours, but I wanted to put together a little gift to give my mom's new home some greenery and fresh flavours she can pick off and add to all her meals cooked up in her new kitchen.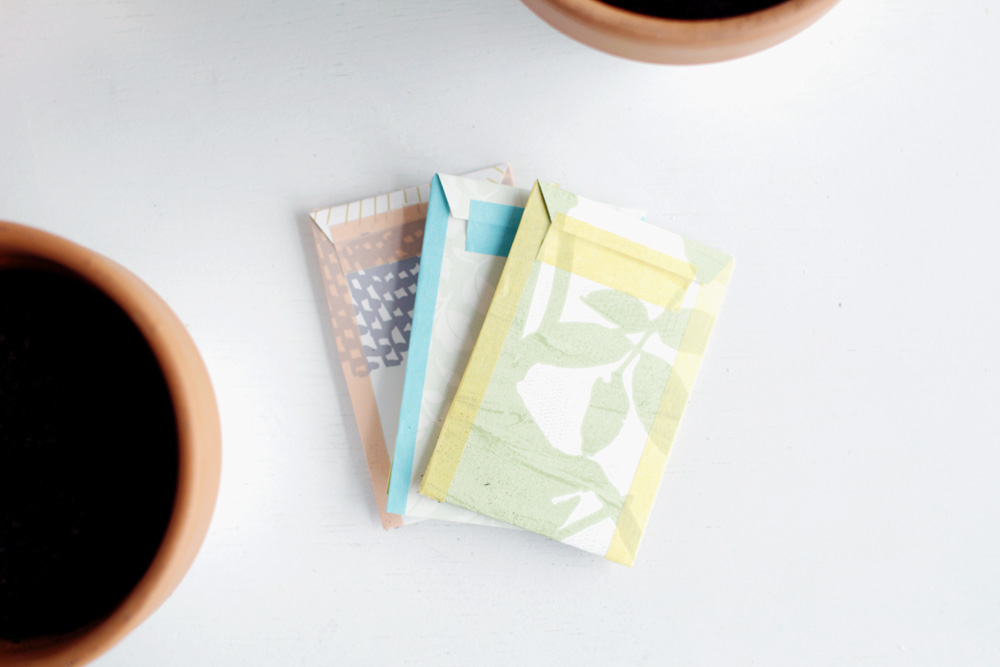 To make the gift a little more personal and special than shop bought packets of seeds I've decided to make my own seed packets to go with these decorated terracotta pots. I was inspired by this tutorial over at Almost Makes Perfect to create the gloss dipped pots, which now I love and need to make for myself as well! The seed packets are made from wallpaper samples and washi tape to make give them a colourful twist.

Instructions
Cut long thin strips of wallpaper and fold them almost in half leaving a small tab at the top. Cut your washi tape to size and fold over the edges of the edges to create a small pouch. Snip off the corners of the tab and fold down. Fill with your seeds and seal with another piece of washi tape. Add these to your pots of compost for a gift that's ready to plant whenever.