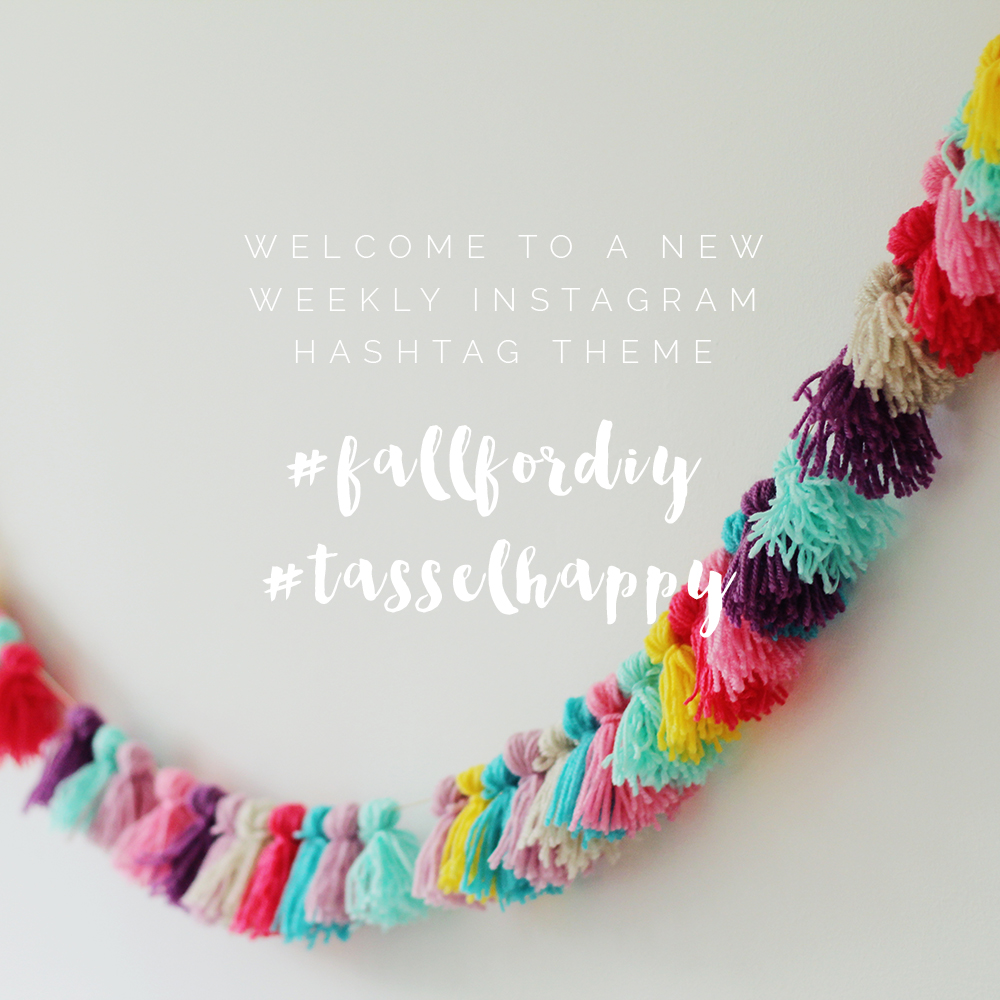 I've been having such a great time launching our new Instagram account for We Make Collective. I've been wanting to find better and easier ways of sharing creativity for some time and using the hashtag #wemakecollective gives me the chance to find new feeds and inspiration on a daily basis. I love checking out the tag feed, making friends with like minded people and getting awesome tips from massively creative people the world over.
I love that on #wemakecollective I can find anything from calligraphy to watercolour to crochet. It's all on there! It's the best place to find inspiration, but sometimes a theme this broad can be a little intimidating and overwhelming to join in with. That's why I want to start a new tag. Something with a weekly theme that is more focused but still open to interpretation.
Under the tag #fallfordiy each week will focus on an easy project that you can either make, find or improvise. We're kicking off with one of my all time favourite easy projects – the tassel! Below is a DIY for the quickest and easiest tassel ever or try out one of these different tassel projects:
Wire Wrapped Tassel Caps | Tassel Pillow | Tassel Necklace | Tassel Garland
But you don't need to make any of these to get involved. Create your own projects or find and snap tassels in unusual places, in nature and in your home. Wherever they are!
To make the tassel:
Take a sturdy rectangle of card and cut out a small notch in the side near the top. Starting from the bottom wrap the yarn over the card until you have a lovely thick loop of yarn. Cut off at the bottom and thread the ball end of the yarn into the notch and wrap around all of the yarn. Tie securely keeping both ends of the yarn long enough to dangle down with the rest of the tassel.
Slip the whole thing off the cardboard and cut along the bottom of the tassel. Trim the ends to keep them all level and you're done!
Don't forget to add a picture to Instagram with the hashtags #fallfordiy and #tasselhappy so that I can see them and share my favourites when we announce next weeks challenge! I can't wait to see what you get up to with this