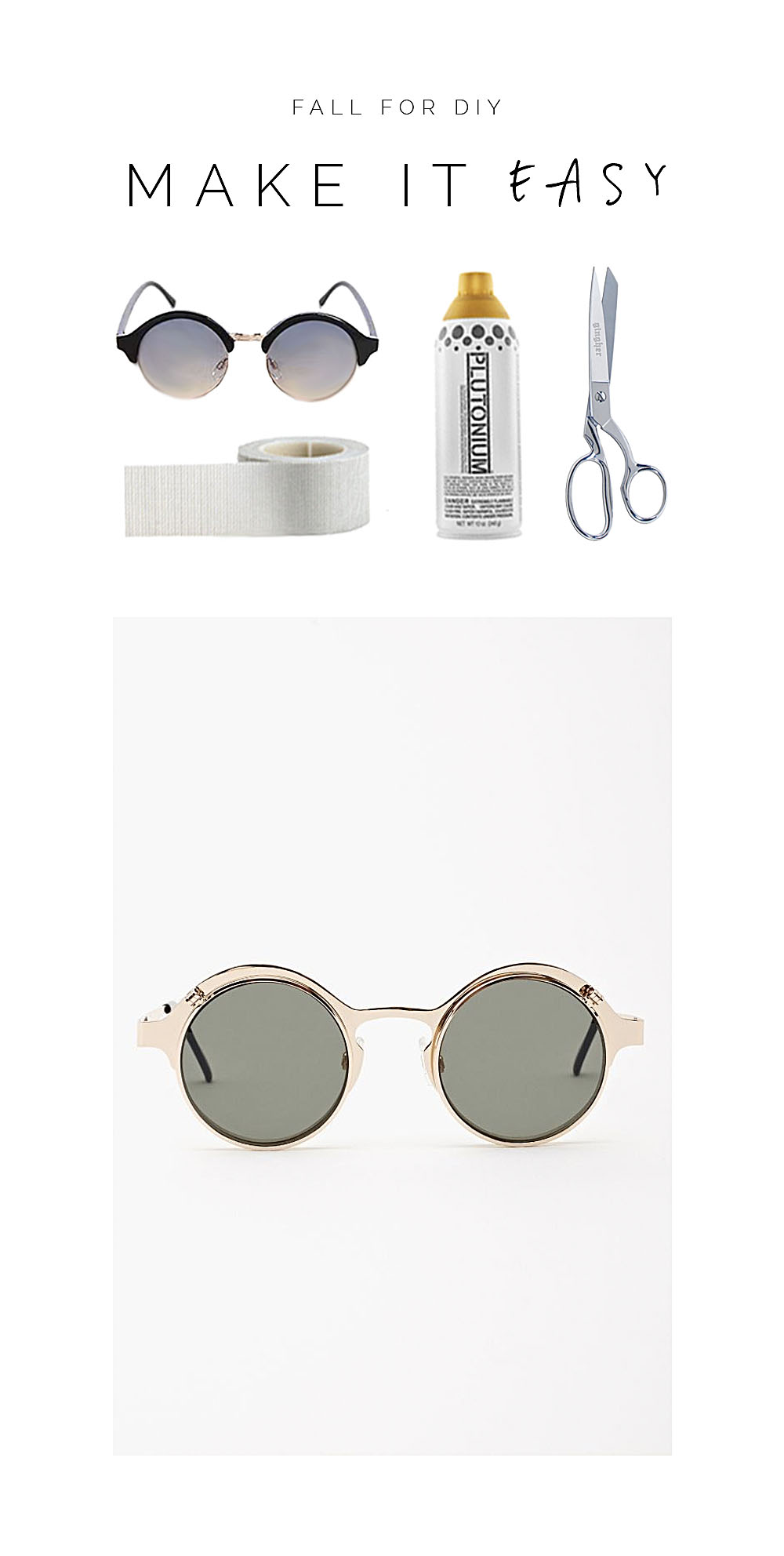 It's the May Day bank holiday weekend which, of course, means that it will probably rain for the next three days and be beautifully sunny on Tuesday morning as everyone makes their way back into work. But as much as I love a long sunny weekend there's also many things I enjoy about a stormy one. Staying in to read, cooking roast dinners and perhaps most importantly flexing my creative muscles just for fun. Here's a really quick Make it Easy you can make whether the weather is all sunshine or showers where you are.
Materials
Sunglasses | Wide masking tape | Metallic spray paint | Scissors
To make the Gold Rimmed Sunglasses cut large circles from the masking tape and slowly trim down to the same size as the lens. Alternatively you could use a compass to draw the perfect size to fit the lens. Cover both the front and back of the lenses adding additional masking tape if any areas are exposed.
Following the instructions on the spray paint cover the frame of the glasses in several thin layers of paint until they are shiny.
Leave to dry and cover in a layer of varnish to seal if you want to make them really glossy!