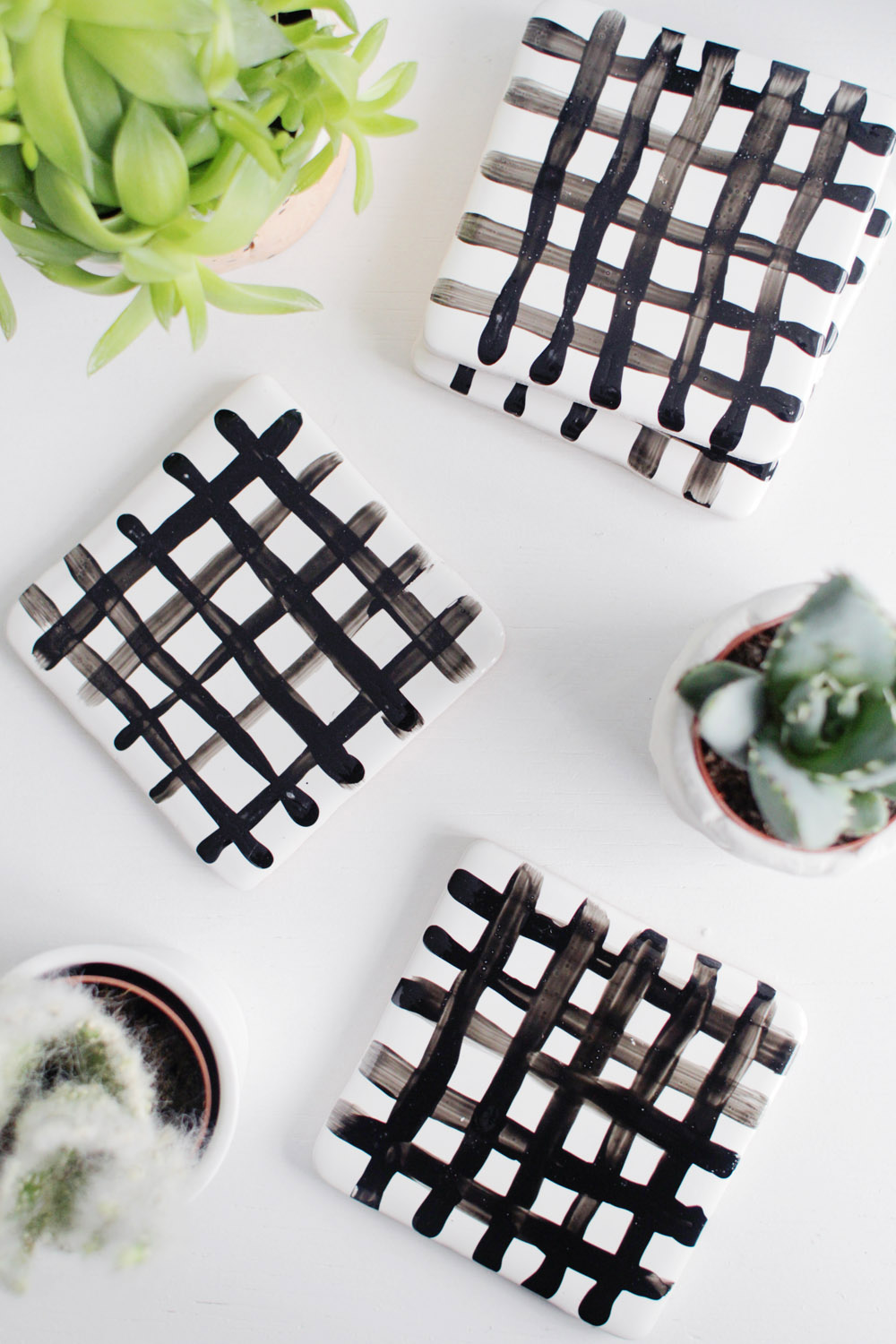 ok, I'll admit it. I've gone overboard with the coasters. Not even I need as many coasters as we have littered around the flat right now but I couldn't help myself. When the idea for these DIY crisscross coasters popped into my head I knew I had to make them even if it meant creating a whole new surface to use them on! And if that doesn't work it might be time to starting thinking about retiring some of the older sets to make way for the new.
If you're not as coaster obsessed as I am you can always use these as ring stands to display your jewellery or use a larger tile as a trivet.
Materials
Tiles | Porcelain Paint | Paint brush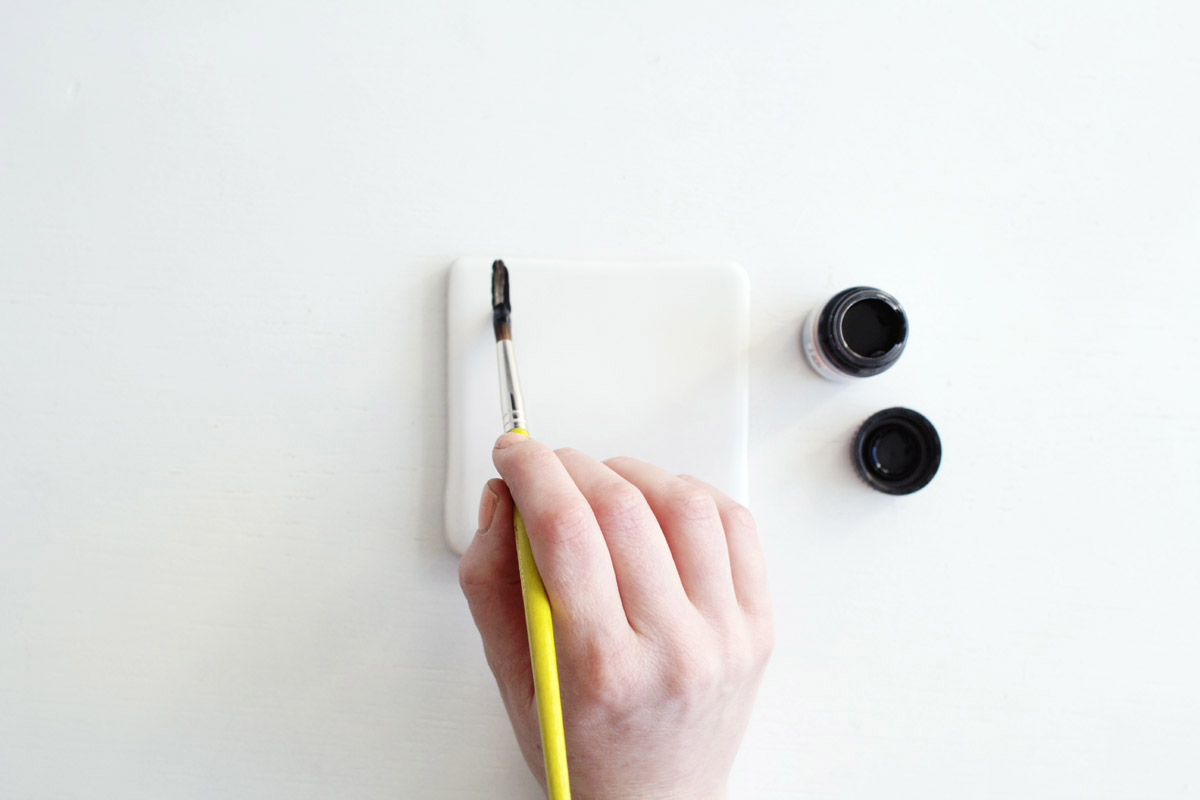 With plenty of paint on your brush, paint stripes along the tile. Keep the spacing and brush strokes rough. Turn the tile 90 degree and do the same again. Clean up any unwanted splatters with a cotton bud. The porcelain paint is much cheaper (because you can buy small amounts – it's probably more expensive pound for pound) and it works perfectly on the tiles.
I would recommend glueing sheets of felt onto the bottom of the tile to avoid scratching your furniture. I have about 20 extra tiles to make coaster gift sets and white felt would finish the nicely.