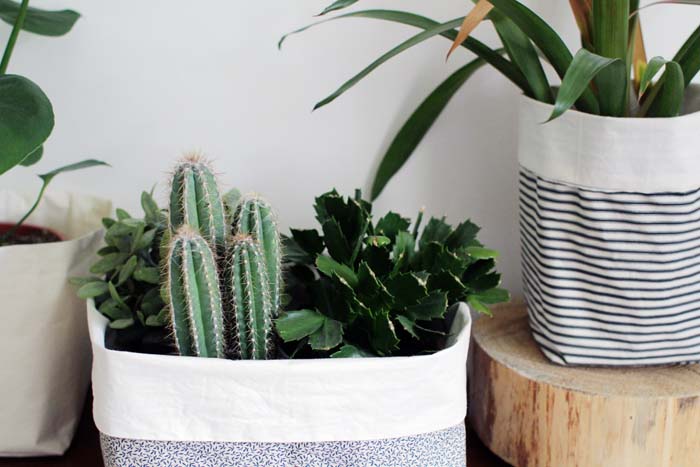 Now that the weather is turning and it's becoming actually pleasant to leave the house I'm starting to miss having a garden again. There's nothing like sitting in the sun on a warm spring day watching the world come back to life again. I love working outside. From a nice shady spot taking photos or just letting myself be inspired to free up my write style and let it come from a more natural place.
In fact just sitting here writing this is giving me cabin fever! There's only one thing for it. Throw the window open and surround myself every single one of the indoor plants I own. Seriously, it's luscious on my desk right now.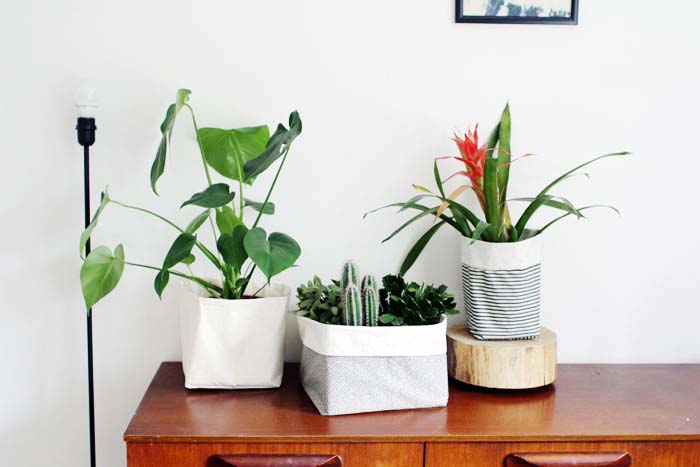 One of the benefits of an indoor garden is the control you have over it. Nothing grows in places you don't want it to and you can combine your plants with a never ending supply of interesting planters that create a more striking display. Of course I'm a fan of making your own. I've made this DIY Faux Ceramic Glazed Pots and this DIY Dalmatian Planter in the past but as my plant collection increases there's always more room for more.
This DIY Fabric Bucket post is my latest contributor post to Design*Sponge. Pop over to check out the tutorial and then fill you buckets with plants and anything else you need to store! Oh yes, a storage/planting dream DIY we have right here.
If you're looking for planter DIY tutorials then check out my most popular ones right here!