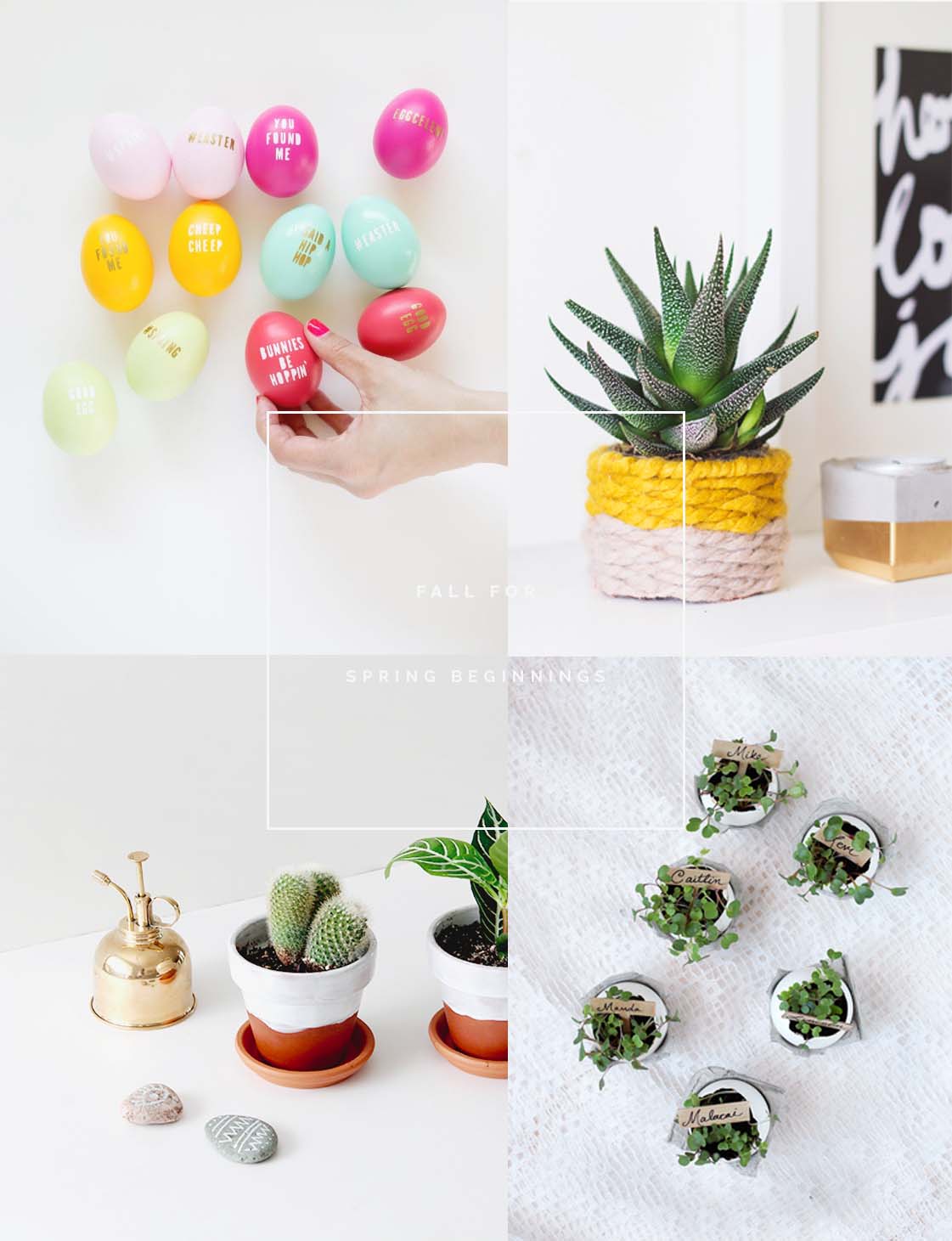 I'm starting early today. I'm preparing to jump on a train down to London for a very special friends birthday celebrations. Tonight I'll be dancing the night away but before that I'll have a nice (and long) train journey to do a little work for We Make Collective.
I love working on trains. There's something about the lack of distraction that keeps me focussed and I'm always my most productive then. Even when I'm lost in the world speeding by outside the window my mind feels relaxed and open, ready to absorb any information I feed it. I'm at my smartest on a train. It's just a shame I don't travel more!
Since it's the weekend I'm letting myself off with a few pre work distractions. I'm loving these projects pictured above and have spent the morning trying to work out when I can fit in time to make them this weekend! You can find the project links below to join me in a little weekend creativity. If you are getting your teeth stuck into a project this weekend I'd love for you to share it on Instagram using #wemakecollective and we'll share our favourites everyday. Whatever you're doing, be it travelling, making or just simply relaxing, I hope you have a great weekend!
Typography Easter Eggs | Woven Planter | Half Glazed Pots | Eggshell Placecard Holders