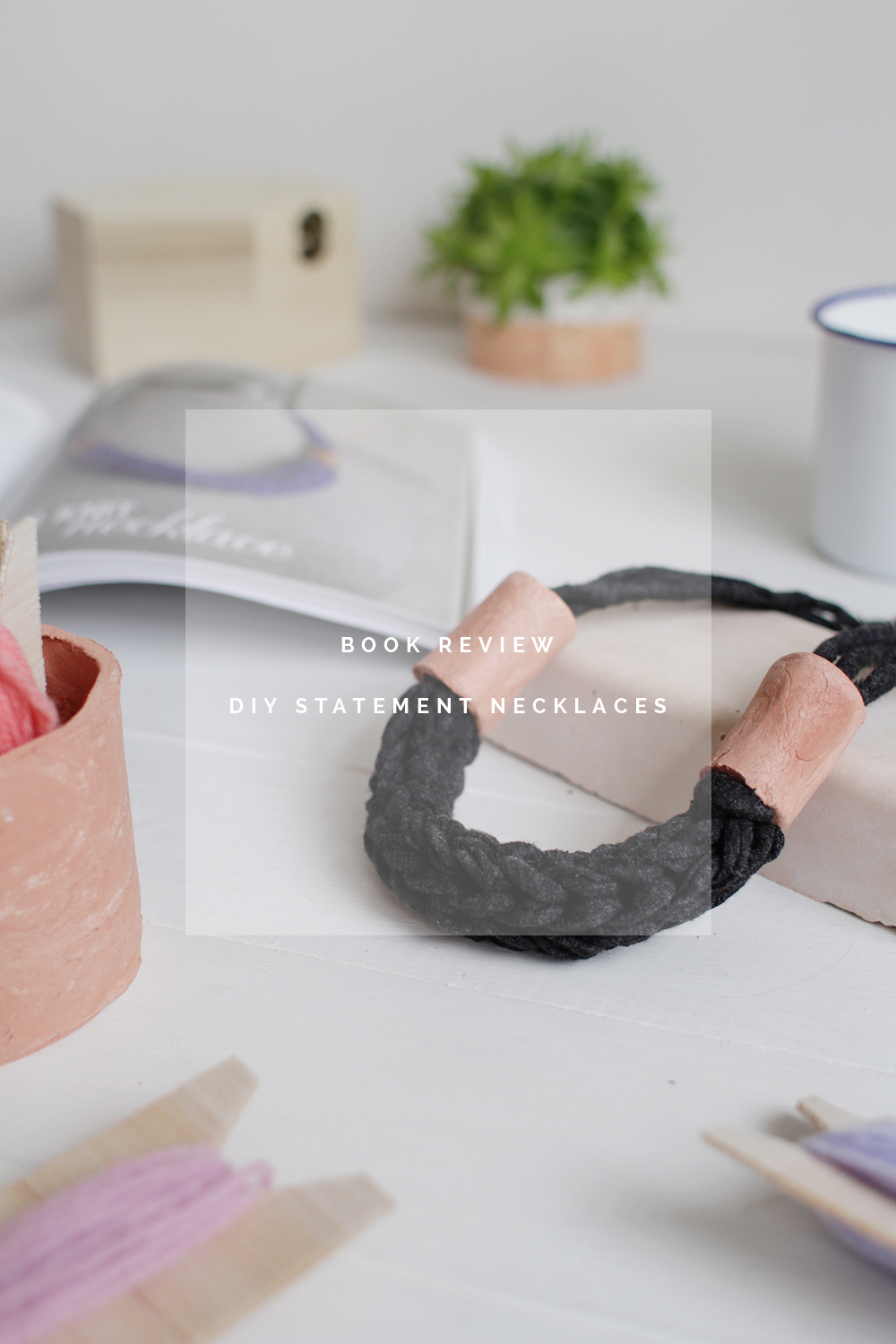 I'm absolutely delighted to share with you this new book by Erin Pruckno of the blog Thanks, I Made It. If you don't already read Erin's blog then you're missing out on so many amazing jewellery and accessory DIYs and her latest book, DIY Statement Necklaces is no exception!
Some of my long time readers will probably remember that I started blogging from the bead shop I managed 5 years ago. Sharing my jewellery making tutorials is both how and why I started on this journey. I love making jewellery and have spent many years experimenting with techniques and materials, so I was very pleasantly surprised when I found not one, but several projects I didn't already know how to make. Including this awesome hand knitted piece!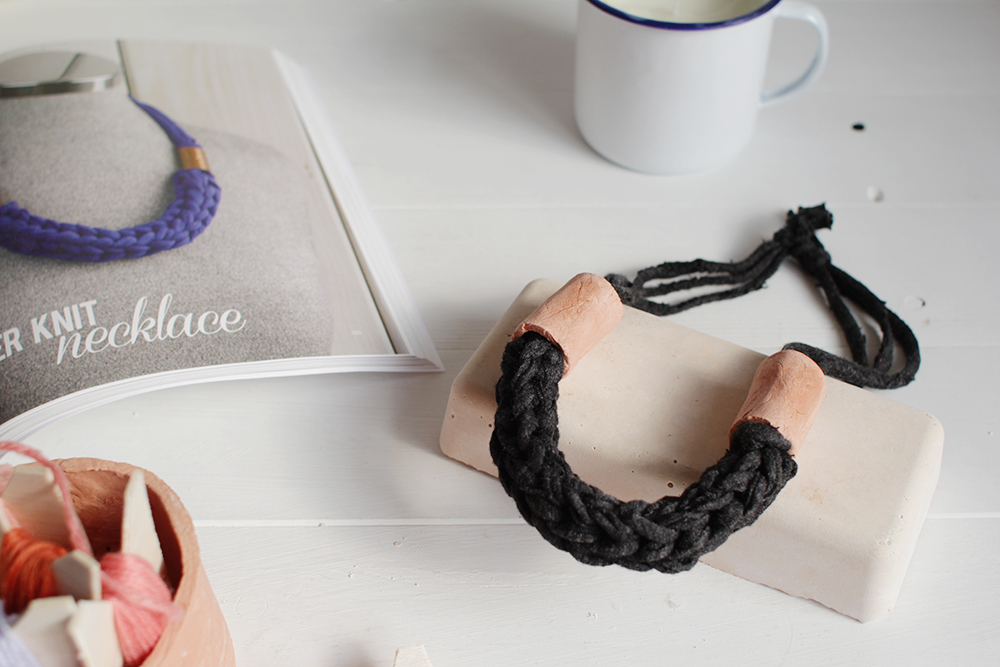 In the book this necklace is made with t-shirt yarn and copper pipe. I was missing the pipe so I made my own terracotta beads to finish the ends and started finger knitting. I've never done it before but the instructions were so clear and easy to follow I could have carried on all night! I had to impose some self control and not turn my statement necklace into a snake like scarf. It was tempting but I doubt it would have looked quite as good…
Alongside this knitted necklace DIY there are many more traditional jewellery making techniques for a range of skill levels. If you've never made jewellery before or if you're a pro you're going to find a project (or 20) in this book you can get your teeth into. If you want to take a better look click the image below to get a sneak peak inside on Amazon: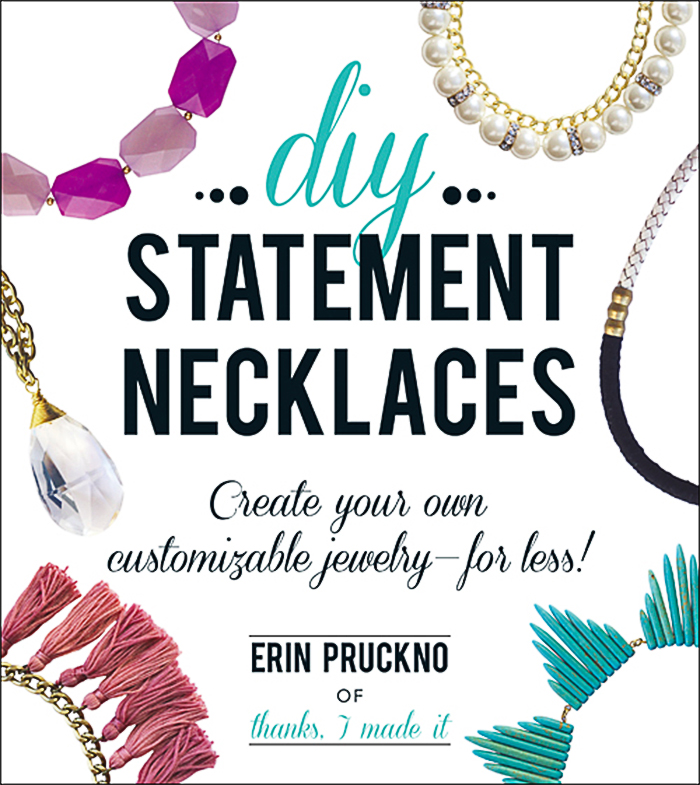 Yep, did you spot those tassels on the front? I'm sold! I hope you love the book as much as I did.