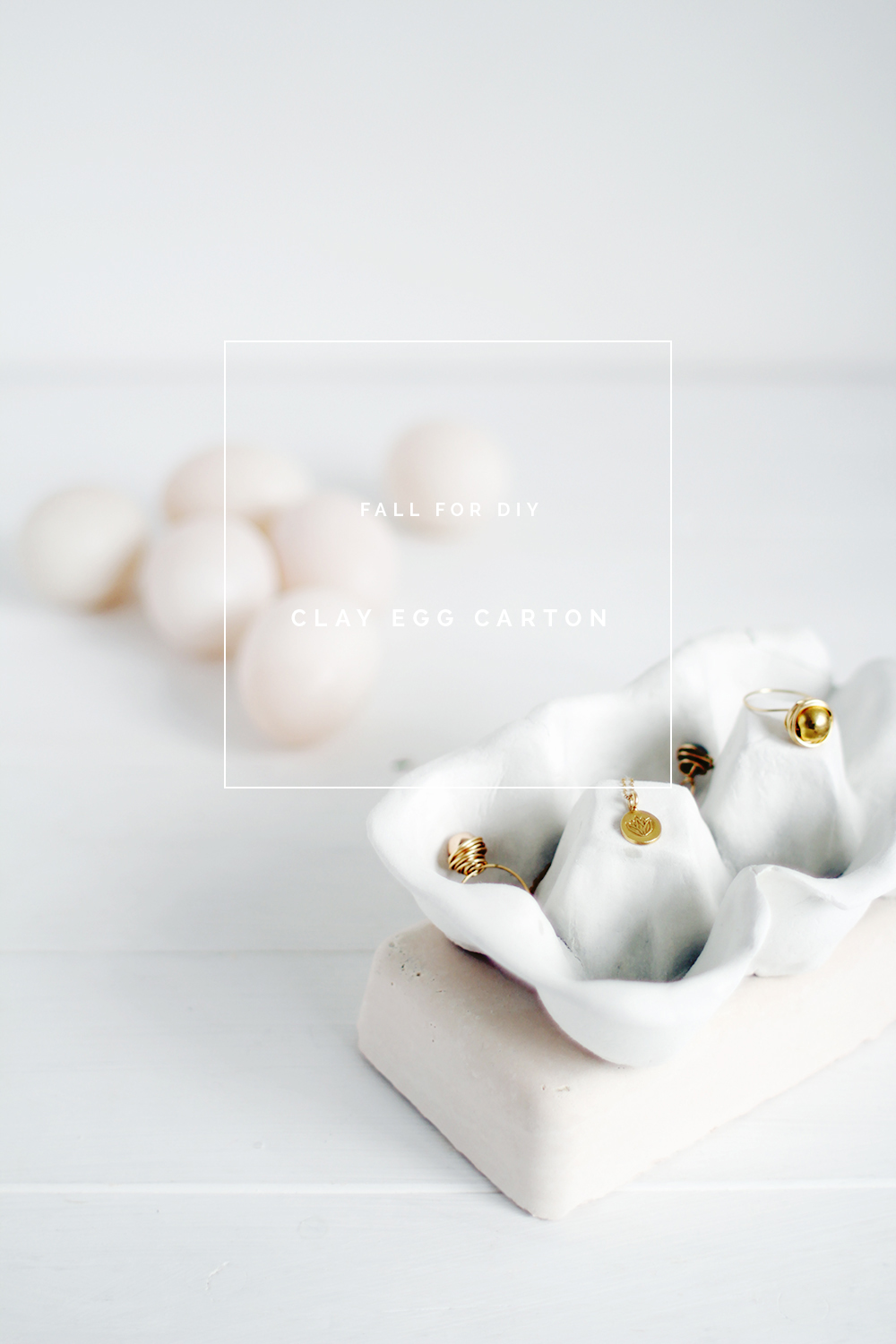 Last year I confessed I don't make an effort to celebrate Easter. It's usually been a while since I've given in to the lent cravings and the basically I'm just in it for a giant chocolate egg! But this year I want to celebrate the start of spring inside my home and Easter decor is a great way to do this. Think beautifully blown dyed eggs and fresh flowers everywhere. I feel like I need a refresh after the winter and this is the perfect excuse to make an effort and start on the big spring clean.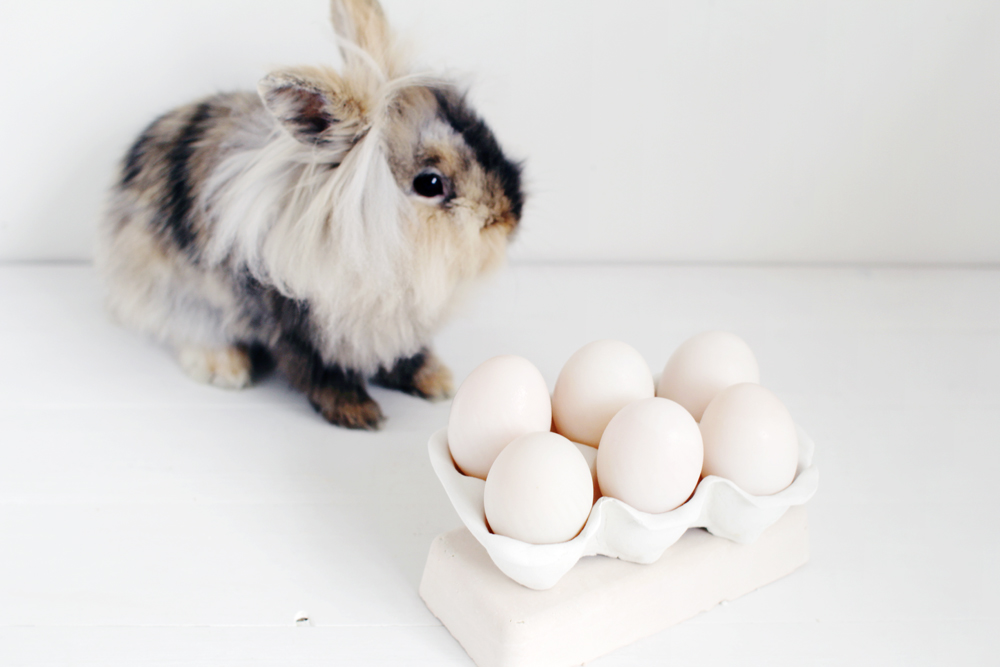 So rather than make something that I'll have to force myself to throw out once Easter is over I made this instead. A DIY Clay Egg Carton / Jewellery holder. Something to help me organise all the pieces I want to keep once the eggs are gone. Oh and I couldn't help getting the bunny to help me model the box. Isn't she the cutest!?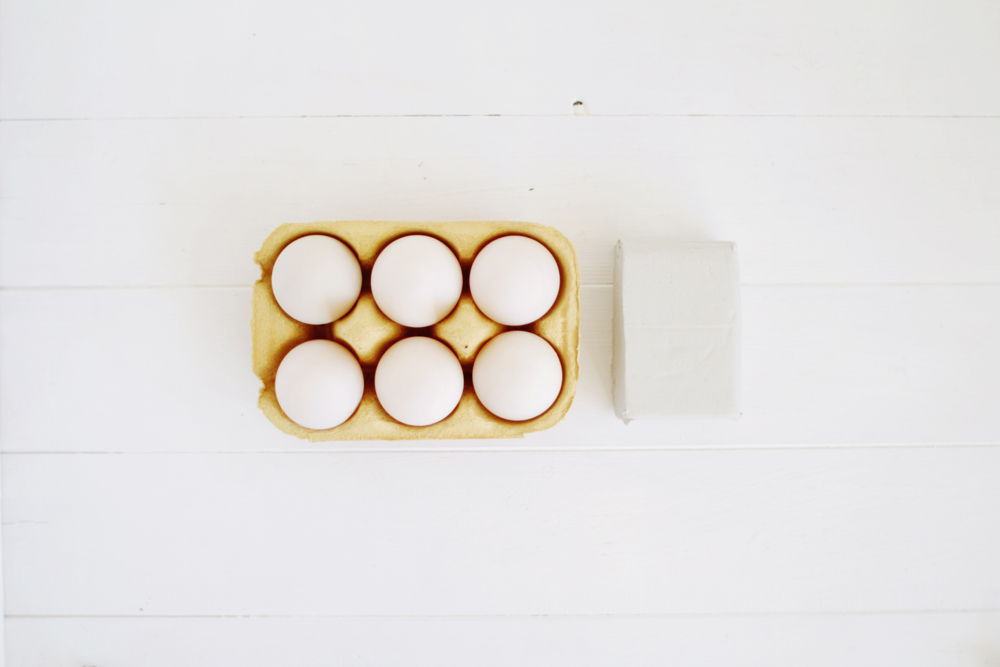 Materials
Egg Box / Air Dry Clay / Sand Paper
Instructions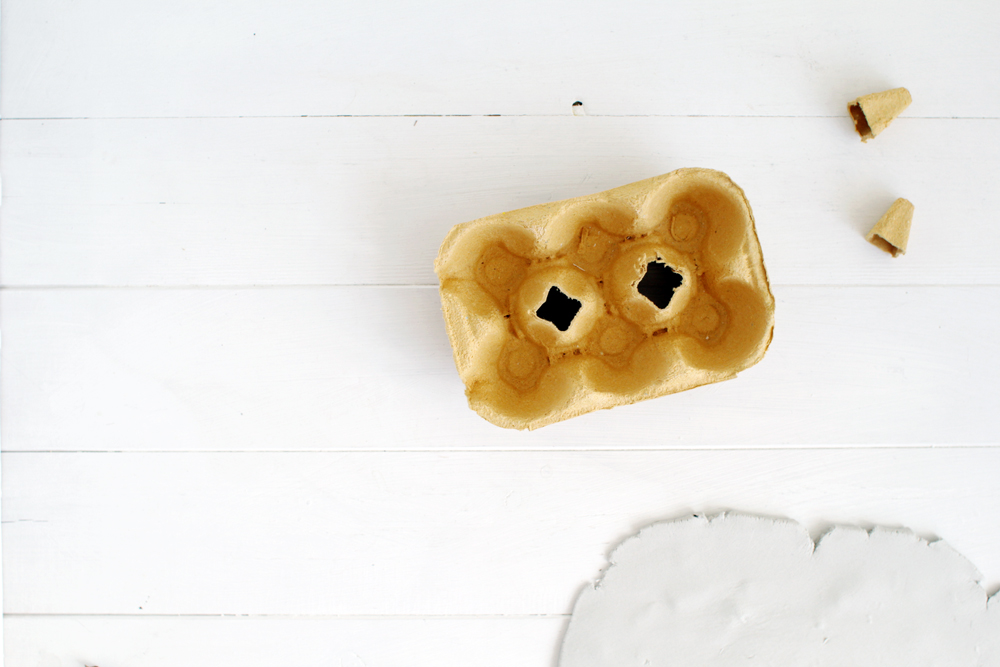 Cut the excess from off the egg carton until you have the basic shape and roll out your clay.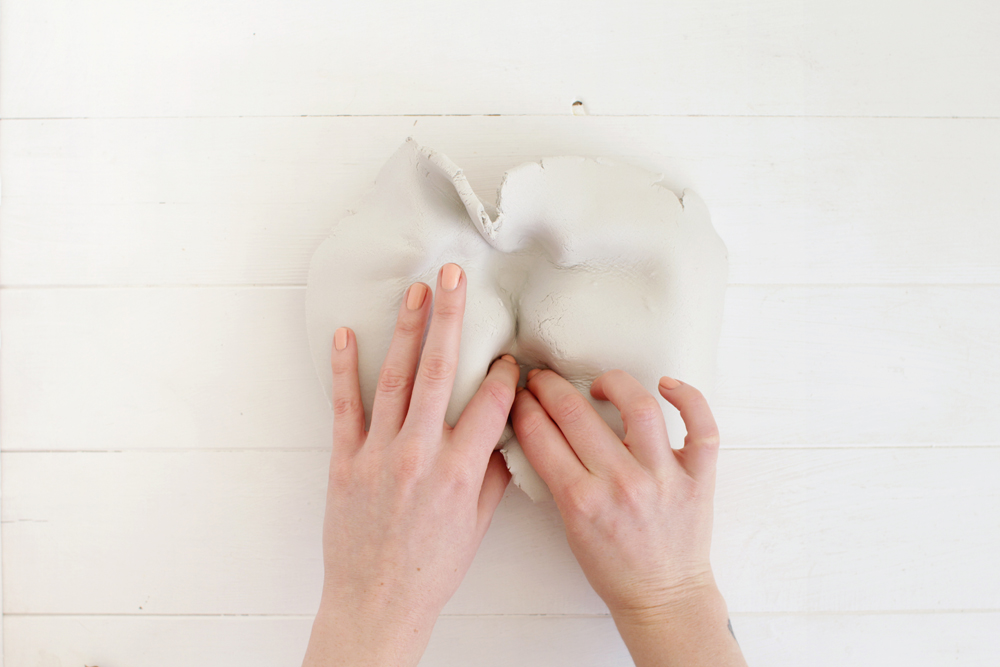 Lay the clay over the carton and starting in the middle begin to press into the spaces. Don't worry if you make holes. You can patch these up later.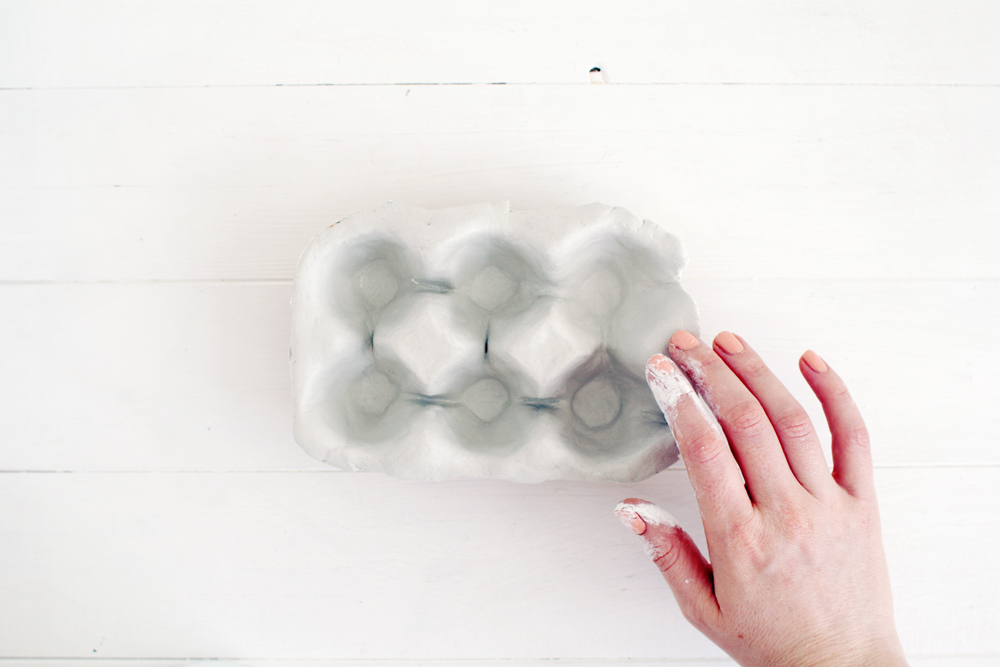 Once you have the basic shape you need to smooth all of the clay with water. I spent about half an hour just going over to make this as smooth as possible at this stage. This will save you time sanding later!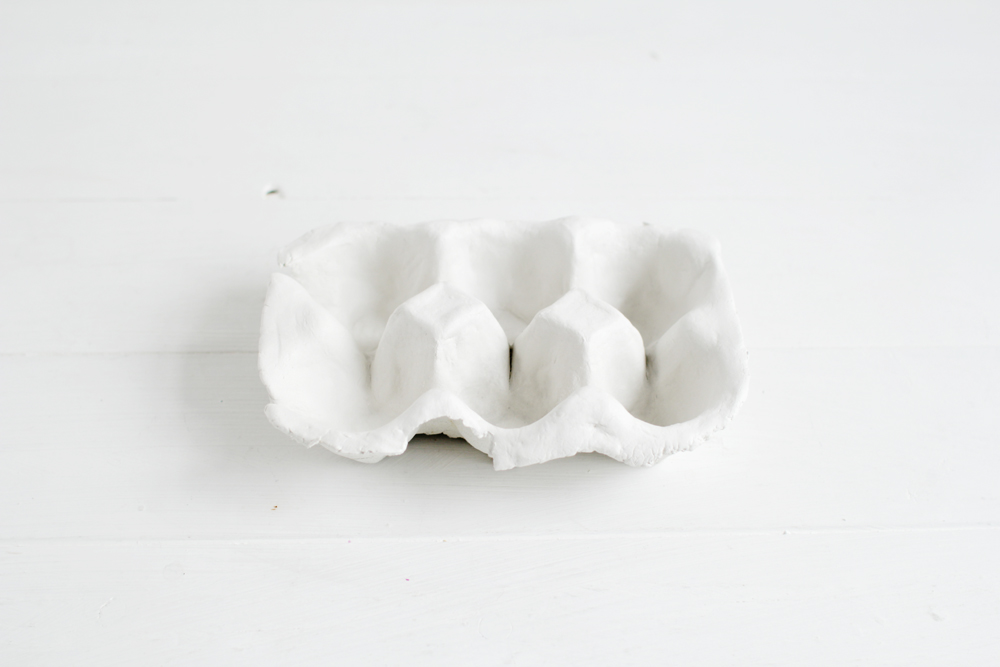 Leave to dry over night and then peel off the cardboard from the bottom of the clay.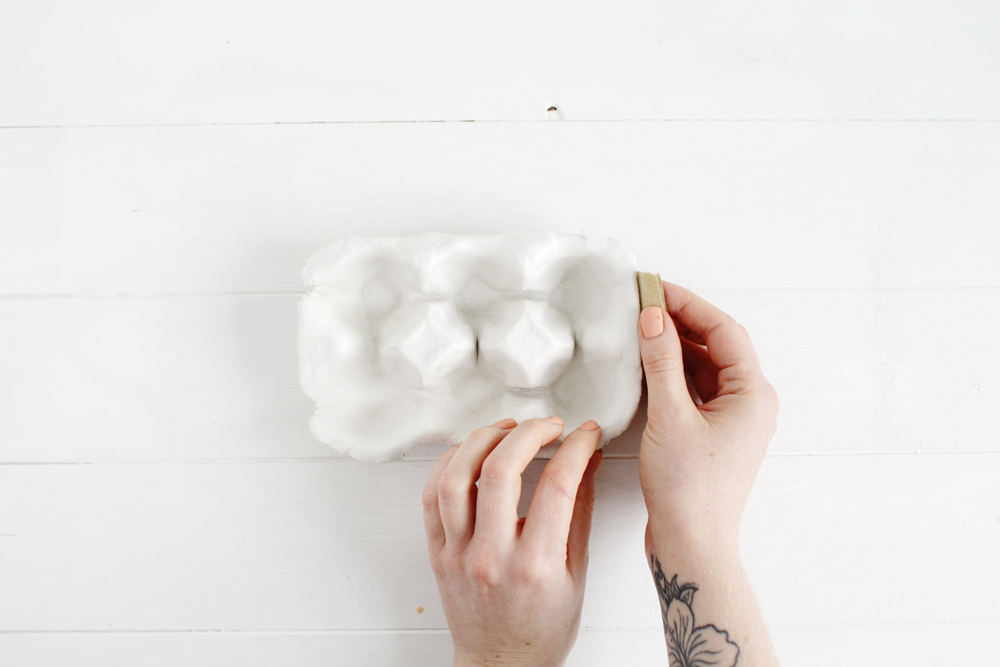 Now sand down the edges, inside and bottom of the clay carton. Sharpen the edges and smooth the rounded parts.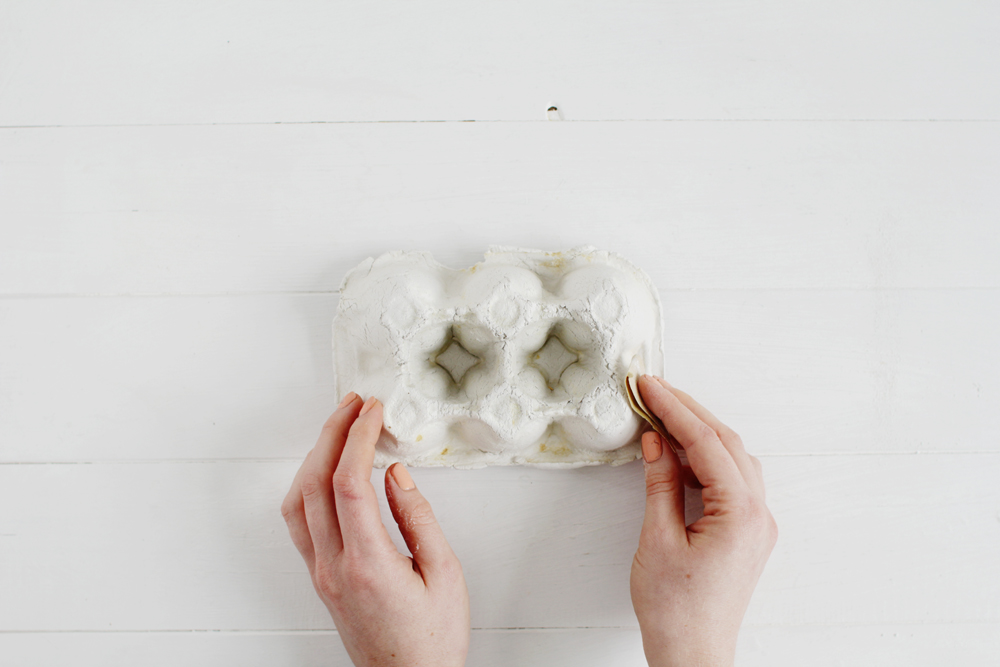 Paint on a few layers of varnish and leave to dry. Your carton is ready to display your decorated eggs or your jewellery collection. Which ever you wish!