You know me. I'm always on the hunt for the latest app that promises to make me more productive or trying out a new tip or trick to stop me procrastinating the day away. The thing is there's a much simpler solution. Something we can all start doing more of. What is this miracle cure for waining efficiency? Well, I'll tell you now!
A good nights sleep.
Well dur! Seems so simple yet a third of British people struggle to get a decent nights sleep and I can imagine this number is similar in most countries all over the world. There are certainly times I could do with an extra few hours. I am definitely not what you would call a morning person. In fact, if I don't get my eight hours I'm useless until my head hits that pillow again. Even then the only productive thing I'm doing is playing catch up. Forget beauty sleep. I need performance sleep!
The problem is I'm always wishing I had an extra hour to get things done and it can be tempting to take this time away from the nights rest. At the time it always seems like a good idea but I know that working when I'm tired won't produce my best work and I'm also setting myself up for a bad day tomorrow. But I've never beed one to take my own advice. Do what I say, not what I do! Recently I've been getting into bad habits and I need to make a big change. There are a lot of exciting changes happening in my life right now (more on this later this week!) and to make the most of these opportunities I need to find a routine that works for me and stick to it.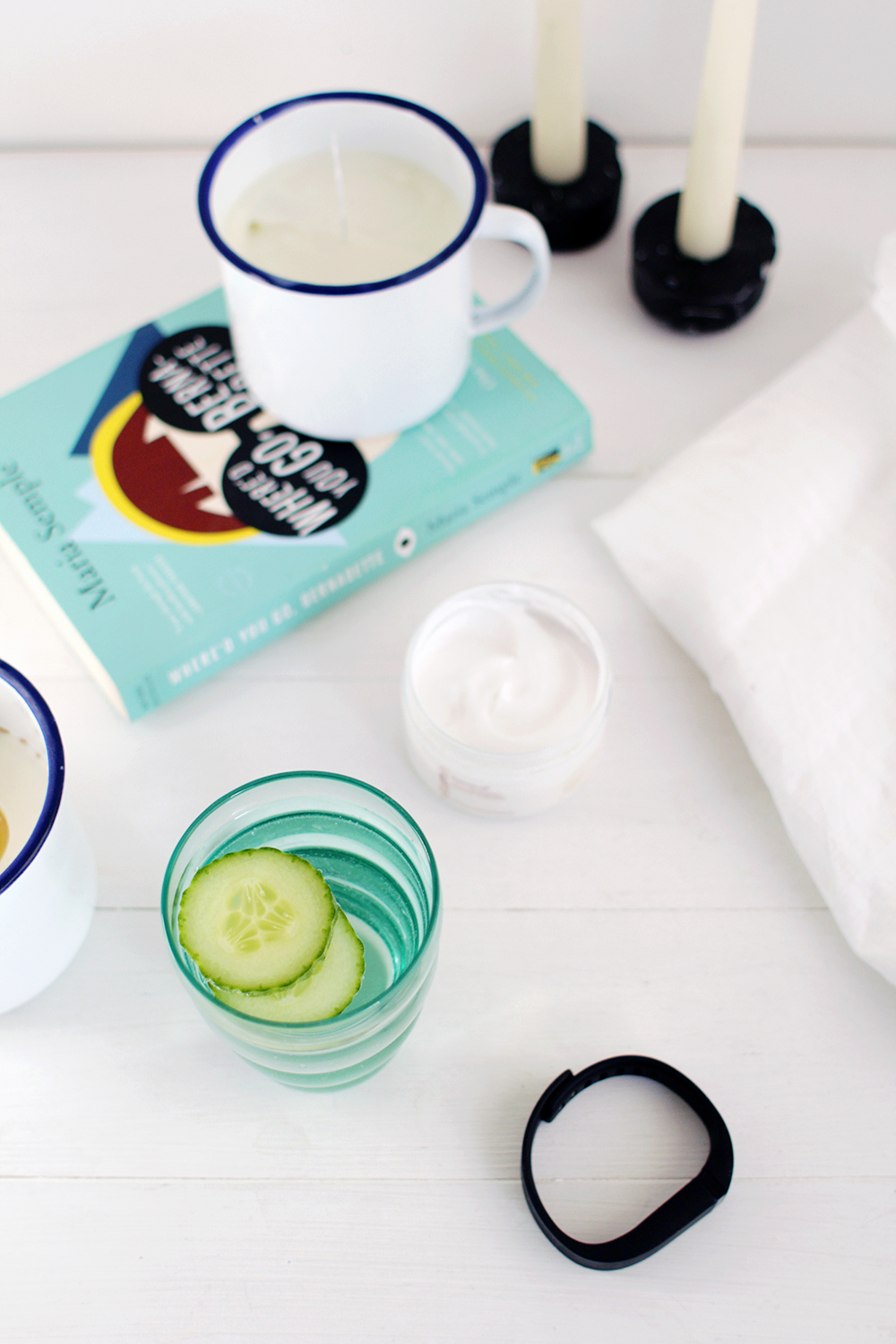 Luckily I was asked by Hillarys Blinds to take part in #HillarysWeekOfSleep to support UNESCO International Year of Light. As a blogger light is my best friend, be it coming through the window or from my phone screen but the effects of light can seriously hamper your sleeping routine. It's all to do with your bodies production of melatonin. This iconographic explains the science much better than I can, but the general gist? Sending a text, taking in a bit of late night Instagram or scrolling your Twitter feed in bed can make getting some shut eye a lot harder.
Who knew? Well, Hillarys Blinds and UNESCO apparently, so they sent over a Fitbit Flex. This monitors my sleep whilst trying out a few helpful techniques and doing the almost impossible – switching off all screens at least 1 hour (preferably 2…What!?) before bed. So I took this as a chance to catch up on my new years resolution and get some much needed reading time in.
As well as switching off the devises, other tips included:
Thick curtains/blinds which I already have up. No light pollution in my bedroom.
Exercise and drink plenty of water during the day. This was a great motivator to get to the gym or take a walk around the block in the morning. The Fitbit tracks your exercise so of course this made me super competitive with myself. You can also input your water intake which helped me stay on track with my goals.
Use software solutions such as Flux to dim lighting on PC and tablet screens and using lamps and candles and dim interior lights to reduce the intensity of indoor lighting before bed. This was a great excuse for me to get my new DIY Tea Infused Scented Candles on the go which also helped to relax me before bed.
Eat lighter evening meals – if not earlier. Sorry guys, this one is not my strong point. I did try making myself smaller portions but that just meant later snacking…
I tracked my regular sleeping pattern before trying out these techniques as a test and to tell if these techniques were working. The Fitbit (clever little thing) tracks how many hours you are asleep for, if you wake up and how many times you're restless during the night. In general it's not difficult for me to fall asleep but I am always very restless throughout the night. On my first night I stirred a total of 23 times throughout the night! After working through just a few of these tips each day I got this down to 8 times! Definite improvement.
So the big question here. Did this have an effect on my productivity? This is a little harder to measure. Unfortunately Fitbit doesn't track it… (damn). The fact is I felt more productive and much more positive about waking up in the morning. I can't tell you how much of an impact this has had on putting my previous evenings plan into action (pen and paper lists obviously!)
I'm not sure I would have believed it had I not tried it for myself. And even though it's not feasible for me to keep all of the these techniques up every day I'll be putting my phone down a little earlier than usual and hopefully turning the pages of my book instead of turning all night in my sleep.