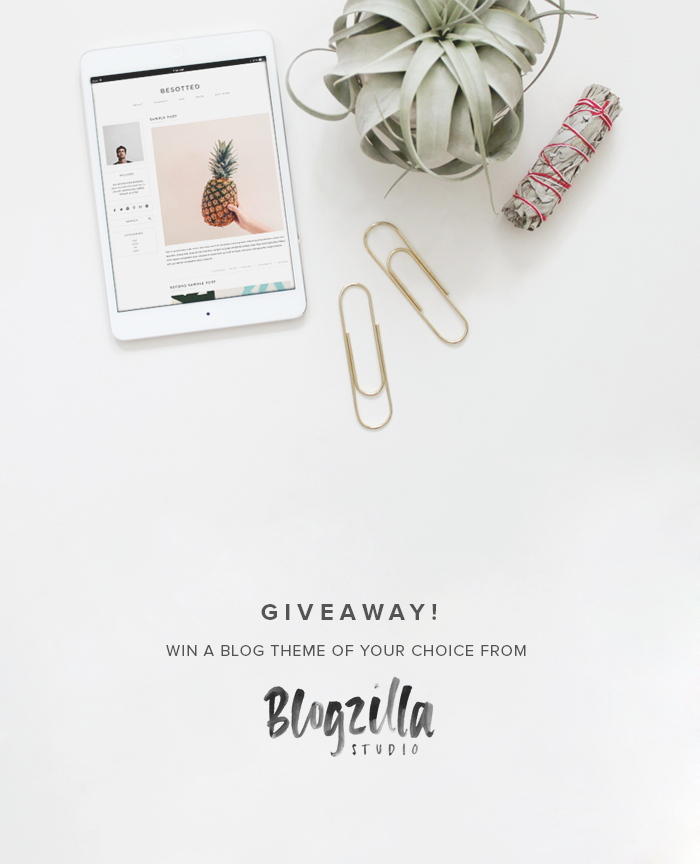 If you missed this post a couple of weeks ago then you might not know how much I love the ladies over at Blogzilla Studio. That's why I was so pleased when I got the chance to giveaway a WordPress theme to one of my readers totally free of charge! I use a Blogzilla theme for Fall For DIY and I love the simple design and clean aesthetic that perfectly frames my posts. I wish I could give away more but luckily the themes are really reasonably priced so that even beginner bloggers can afford to invest in a professional looking blog design for very little expense.
To enter the competition I wanted to hear about you and your blog. So many amazing and talented bloggers commented over on Instagram and I've had the best time discovering new blogs to read (Yes a totally selfish competition entry process!) There were so many hard working bloggers on the list the only way I could pick one was with an old fashioned picked out of a hat (or glass) job, which is what I did. And the winner of the theme is…
Ashley who writes Style on High
Congratulations Ashley! I'm so sad that I can't give everyone a brand new theme but thank you all for entering and to Blogzilla for giving us such a great prize. Hopefully we can do it again some day!