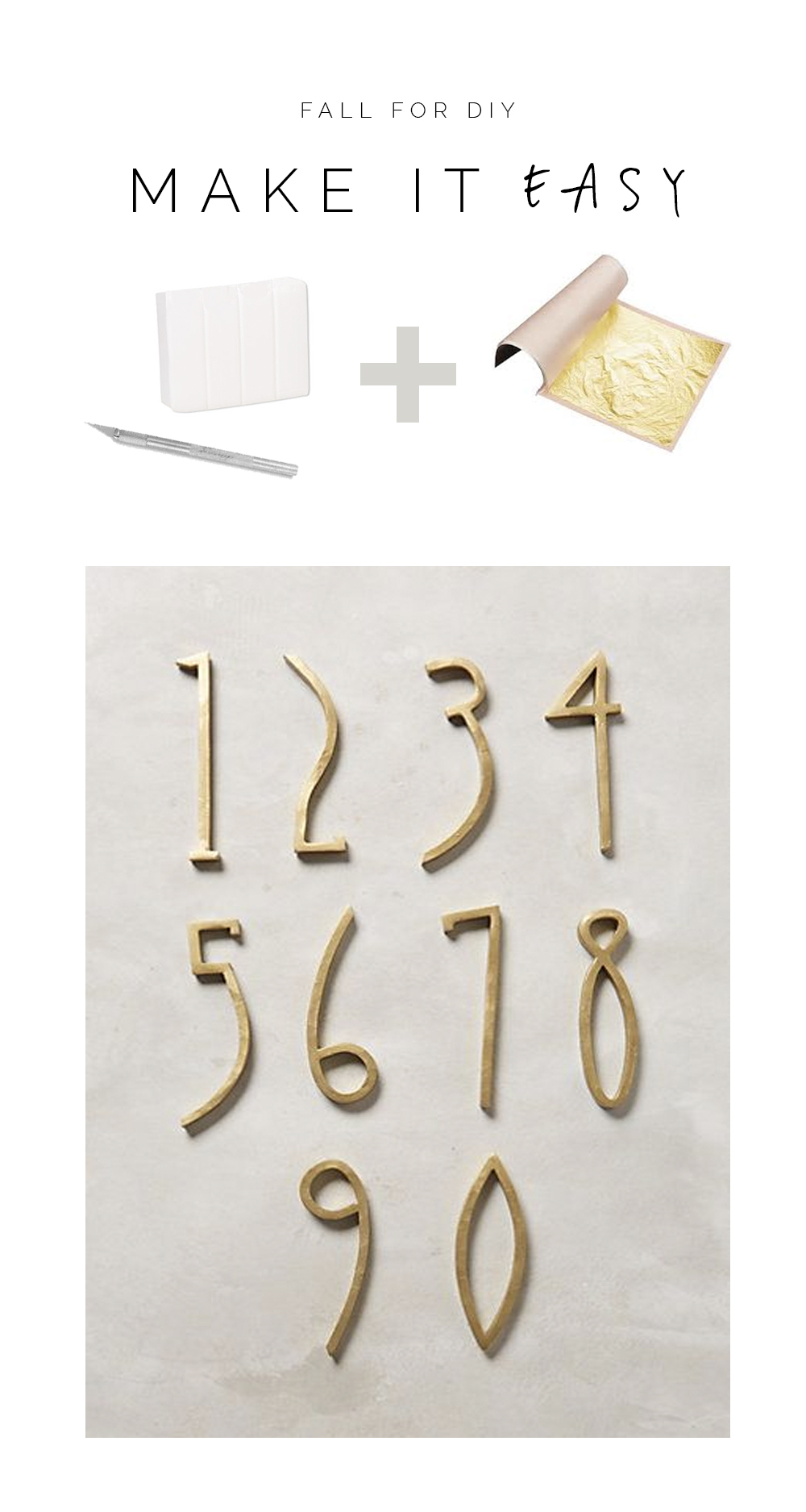 Yes! Hello Friday. Two gorgeous days of relaxing, baking and making just for the sake of it. This weekend I've got quite a bit of cleaning and organising to get stuck into (argh, the office makeover continues…) but I'd really love to make sure I have some time set aside to work on crafting these amazing gold house numbers for our flat door, and perhaps matching ones for our letter box too! As usual the weekend is for taking it easy and making it easy which is why these are just the thing.
Materials
To make the Gold House Numbers:
Roll out the polymer clay to about 1/2″ thick. Cut out the numbers using the craft knife and heat on a medium heat for half an hour. Glue the gold leaf sheets onto the cooled numbers and leave to dry. Use strong glue to attach them to the door. All of ours will be inside so we don't need to worry about the weather. If you're planning on making them to go outside then I'd suggest a few layers of weather ready varnish – Keep them nice and shiny!
That's my weekend sorted. Do you have any big making plans to complete before Monday?