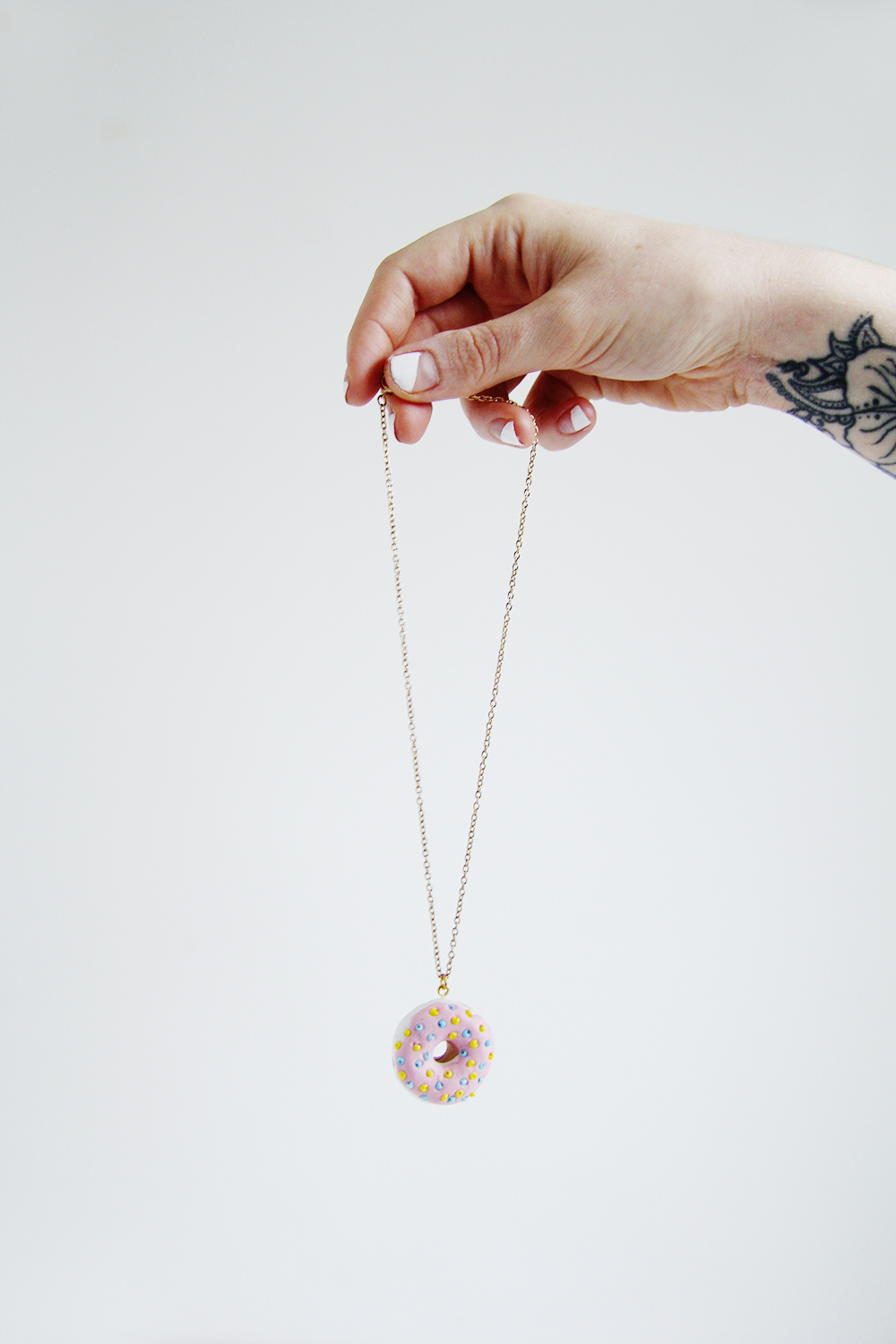 Oh that Friday feeling. Like a warm hug, reassuring us that everything is going to be ok. Well, for the next couple of days anyway. Like every other blogger and indie business owner I know my weekends are still a pretty productive time, but rather than wishing the days away it's a chance for me to work on creating great things to share with you awesome lot!
Something I've been dying to share with you all is my latest DIY project with Mollie Makes Magazine. DONUTS ON NECKLACES!! I had so much fun making these, deciding on my icing colours and sprinkles. And of course it helps to take inspiration from the real thing, just to make it really life like. In the name of art… 12 donuts please!
You have just three days left to download your free digital copy of Mollie Makes and with it this tutorial. After the 19th you'll have to be quick and buy a copy before the next issue is out! If you want the free copy (err, of course) you can find out how to get yours right here. Go now!